Deleting files from your computer is necessary to keeping it clean and healthy. You want to delete junk files and other files you don't need. But what happens if you delete something that you do need, or realize that you need a file you deleted before? Here's how to undelete files in Windows 10.
1
Undelete Files in Windows 10 Using AnyRecover
If you deleted your important files accidentally or Windows update deletes everything, you'll need a safe and reliable data recovery software to undelete files in your computer. One of the best PC recovery tool to undelete windows 10 is iMyFone AnyRecover. It supports undeleting files from any storage device including computer, hard drive, digital camera, camcorder, removable flash drive, etc. All your deleted, formatted or corrupted files recovery will be immediate.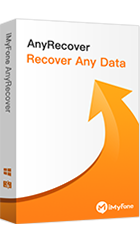 1,000,000 + Downloads
Features of AnyRecover
Undelete files from Windows 10/8.1/8/7/XP, no matter how they were deleted; such as accidental deletion, system crash, malware, viruses, etc.

Unlike other data recovery tools on the market, iMyFone AnyRecover is able to recover over 1000 file types including photos, videos, emails, documents, etc.

AnyRecover has the highest recovery rate compared to other data recovery tools.

You'll be allowed to Preview the deleted files before recovering.
Steps to Undelete Files in Windows 10
Step 1. Launch the AnyRecover app, choose any location where data has been lost including internal and external hard drives or a specific location.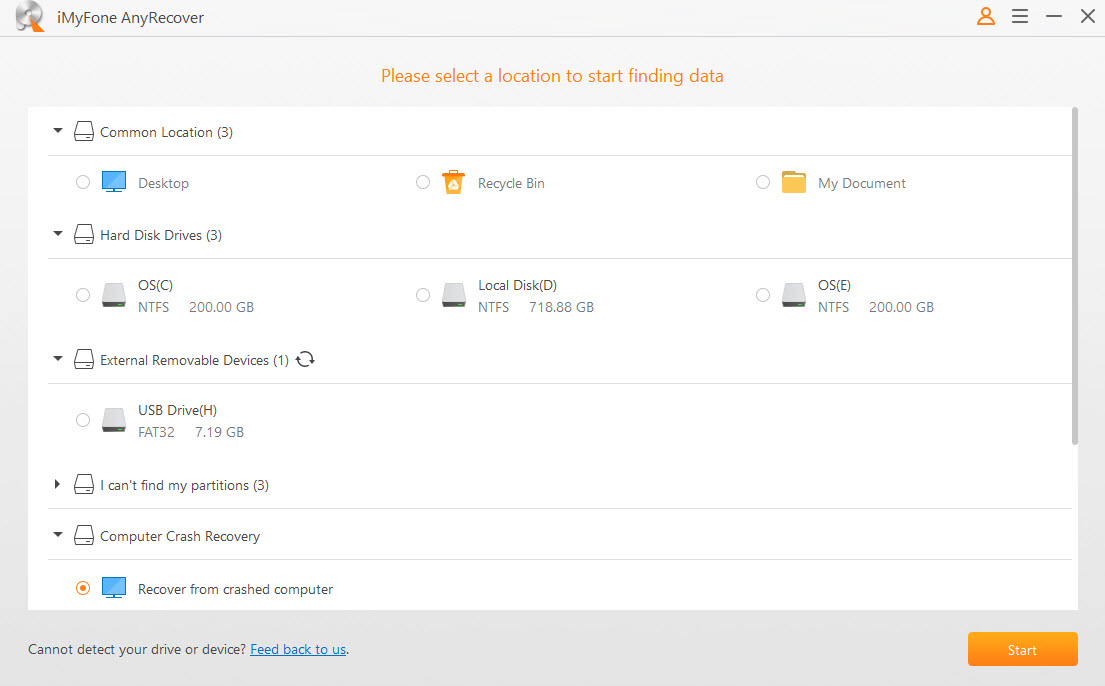 Step 2. After choosing the location, hit "Start" button to start scanning.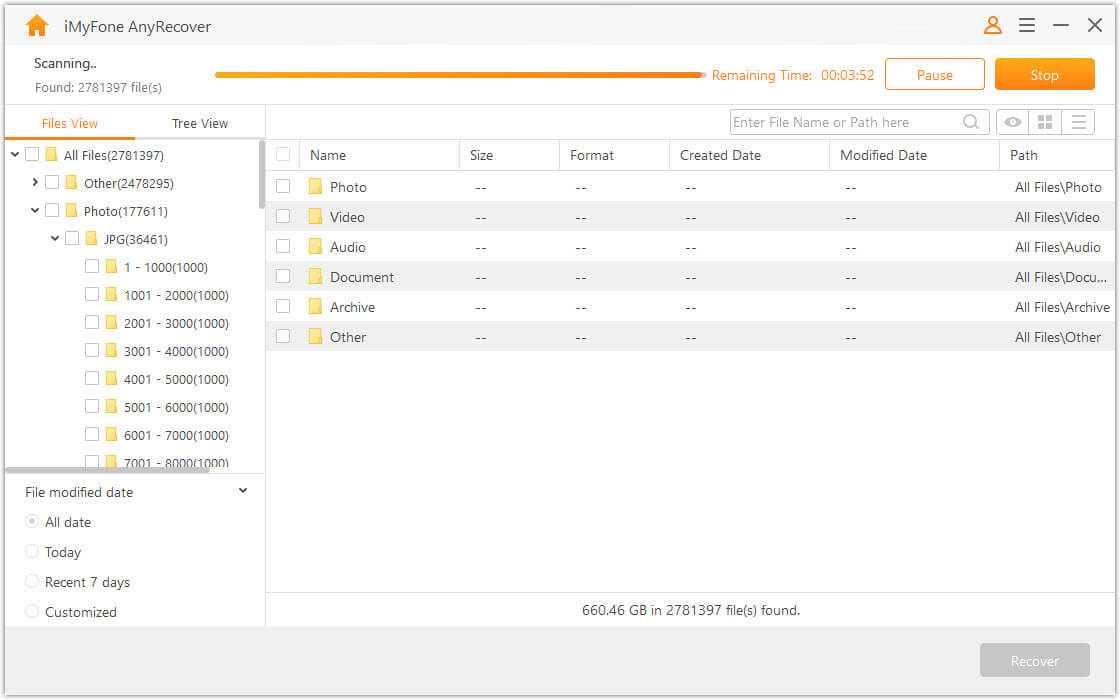 Step 3. Once you have this list of deleted files, you are able to preview them before recovering them if you wish. After choosing the file(s) that you want to recover, click on the "Recover" button to get your data back.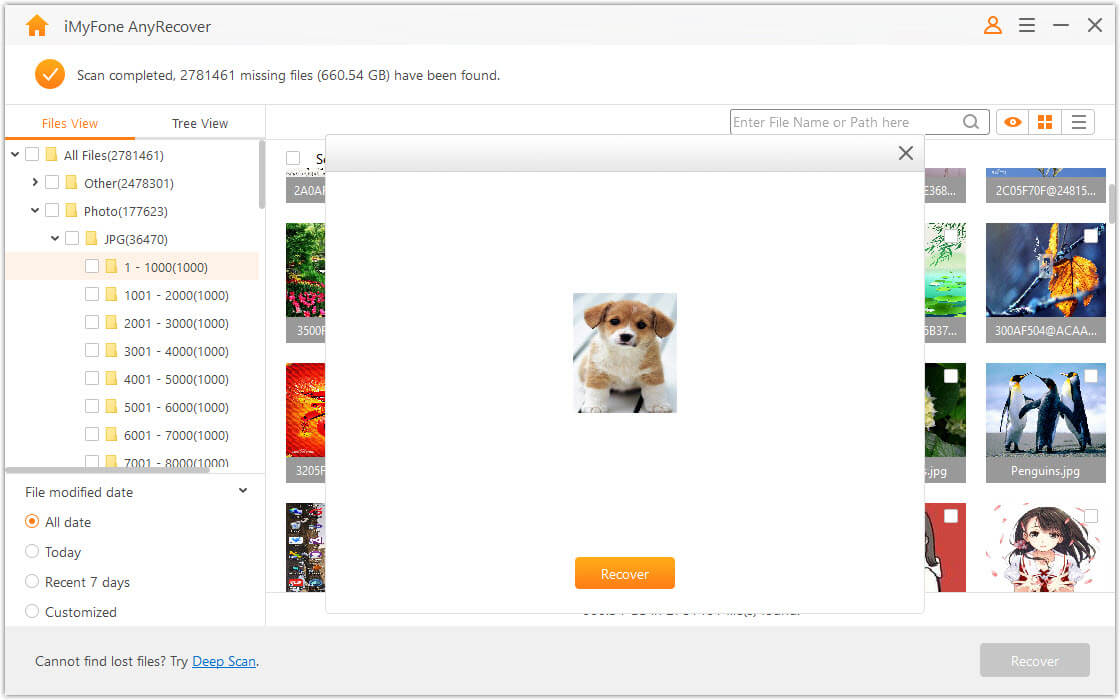 2
Undelete Windows 10 Files from Recycle Bin
If the deleted file is still in the Recycle Bin, then the good news is that it is much easier to recover. Knowing how to undelete a file in Windows 10 using the Recycle Bin is a handy skill to have for recovering lost files.
Steps to Perform Windows 10 Undelete from Recycle Bin
Step 1. Open the Recycle Bin by double clicking the icon.
Step 2. Choose the files/folders you want to restore.
Step 3. Right-click on the file(s) and choose Restore
Step 4. Wait for Recycle Bin to restore the files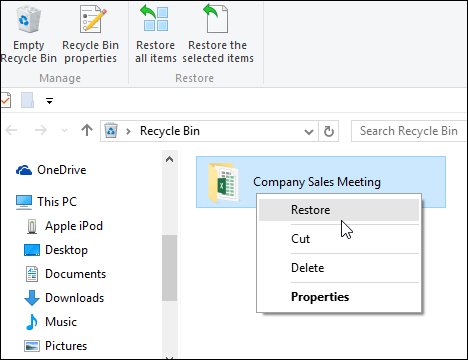 3
Check your Backup to Undelete Files in Windows 10
If a file is very important to you, you should be making regular backups of it so that you don't lose critical data when files disappear or are deleted. If you happen to have a backup, then now is when you should check to see if you have a copy of the deleted file.
Steps to Undelete Files from Backup
Step 1. Click Start and select Settings.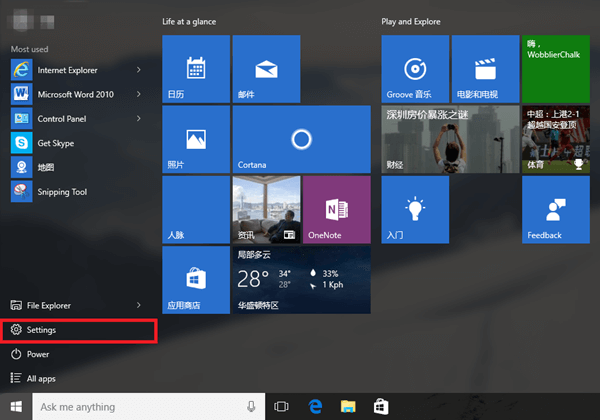 Step 2. Click on Update & security option.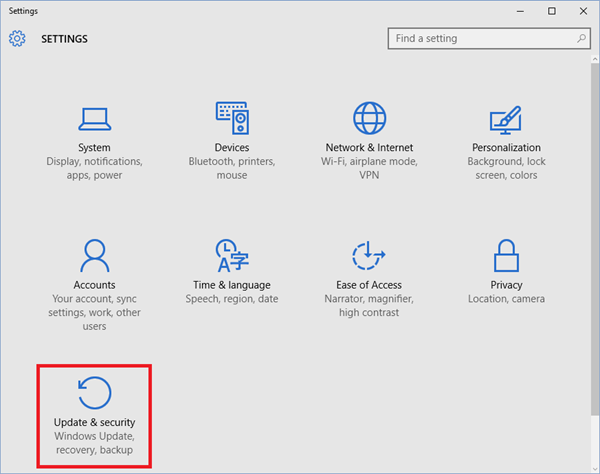 Step 3. Select Backup and click More options.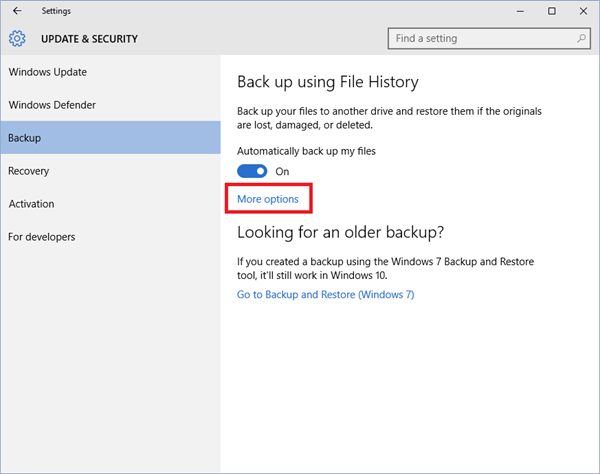 Step 4. Choose Restore files from a current backup.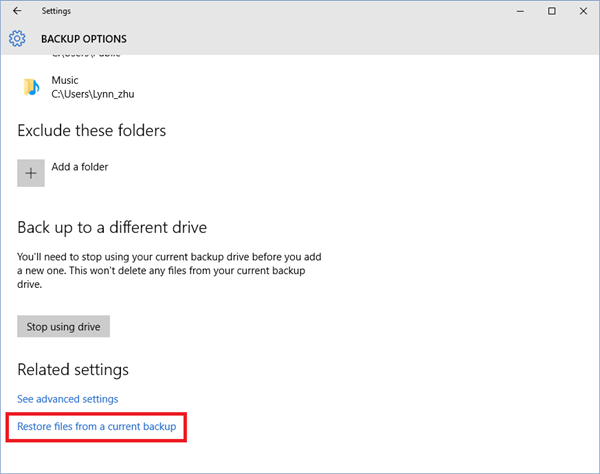 If you haven't got a backup yet, then there's never been a better time to start one. Windows has lots of great backup tools already built into the system. The File History tool in particular is great for recovering lost and deleted data, but it won't be enabled by default. So turn it on now and have it ready when you need it.
4
Undelete Windows 10  Files from Cloud Storage
Cloud storage is great for undelete files. Services like Dropbox and Google Drive allow you to store your files online and download them as and when you need them. So you can see the advantages for undeleting files on Windows 10. Even if something disappears from your computer, it's still kept online in the cloud.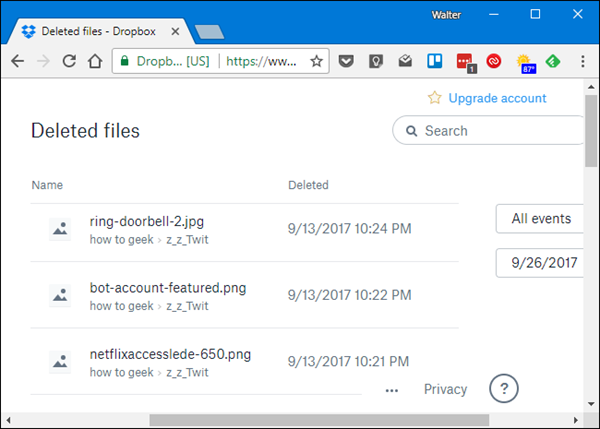 If you do have files stored on such a cloud storage service, then all you have to do is log into your account and check the deleted files there. Cloud storage services also have their own deleted files section where you can recover files deleted from the cloud. They are often stored in a temporary recycle bin for up to 30 days in case you change your mind.
Conclusion
There are several options when it comes to knowing how to undelete files in Windows 10. Being able to simply take them back out of the Recycle Bin is great, but if something happens where they can't be found in the Recycle Bin, then AnyRecover is your best bet for bringing these files back.