I recently tried downloading a movie from uTorrent. My system was running very slow, in annoyance, I mistakenly hit the remove button, and I couldn't find the files, I can't find the .torrent files either for some reason. Is there any help I can get here to recover it? I'll really appreciate any.
If you accidentally deleted an unfinished torrent, usually the torrent files are removed from your download list although the lost torrent data remains on the disk. When this happens, you'll have to find the lost torrent manually to complete the download which of course is a very rigorous process and may seem impossible. In this article, we will show you just how you can recover lost torrent files, no matter how they were lost.
1
Is It Possible to Recover Deleted Torrent Downloads?
Usually when you hit the "remove" button on any torrent client, mistakenly, the next thing that pops-up in your head might be, is it possible to recover torrent downloads? Yes, it is, as we stated above, when you accidentally remove a torrent file, it is only erased from the download list, but the lost torrent file remains in your disk, which makes it very possible to recover.
2
How to Recover Lost/Deleted Torrent Downloads?
1

Restore from Recycle Bin

One way you can restore lost torrent files is to restore from recycle bin. Most of the time, files you download through a bit torrent client are stored in your recycle bin when deleted. You can follow these steps to recover them:

Step 1: Cut and paste the .torrent file to the desktop.

Step 2: Select all the lost torrent files and click "Restore". The files will be moved to its original location.

Step 3: Double-click the .torrent file in the desktop and choose the data that you want to download. select "Select Non" and hit "Next".

Step 4: The client will automatically begin a search for files. After this, it will start seeding.

Step 5: Select files tab, you will see all the files are marked as "Skip", under priority tab.

Step 6: Select all of them and right-click, set the priority level as normal or high. The client will start to download unfinished files again.
2

Recover Lost Torrent Files with AnyRecover

What if you try the recovery from your recycle bin and it doesn't work? Or you've emptied the recycle bin? Then you should try AnyRecover. It's a very reliable data recovery tool that recovers any kind of files be it images, videos, documents or whatever, no matter how they got missing. It's perfect for recovery of lost torrent as it conducts a more in-depth search for all kinds of data that exist on any storage device. It is recommended for the following reasons.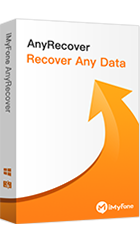 1,000,000 + Downloads
Features of iMyFone AnyRecover:        
Retrieves all deleted, corrupted files or lost torrent.
You don't need to have any special tech skills to use. It is very user-friendly, offers a quick and easy recovery process.
Supports all storage devices including internal hard disk, external drive, mobile phones, SD card, USB flash drive, digital camera and more.
Recovers almost all types of files; audio, photos, video, office documents, etc.
This is the most secure method of data recovery. It is 100% safe for your files and data.
It's very secure to use, and you don't have to get worried about losing any data or exposing your data information to third parties, your recovered files are accessible only by you.
It guarantees a very high success rate; it works 98% of the time.
Steps to Recover Lost Torrent with AnyRecover
Step 1. Launch AnyRecover on your computer and select the "Recycle Bin" option.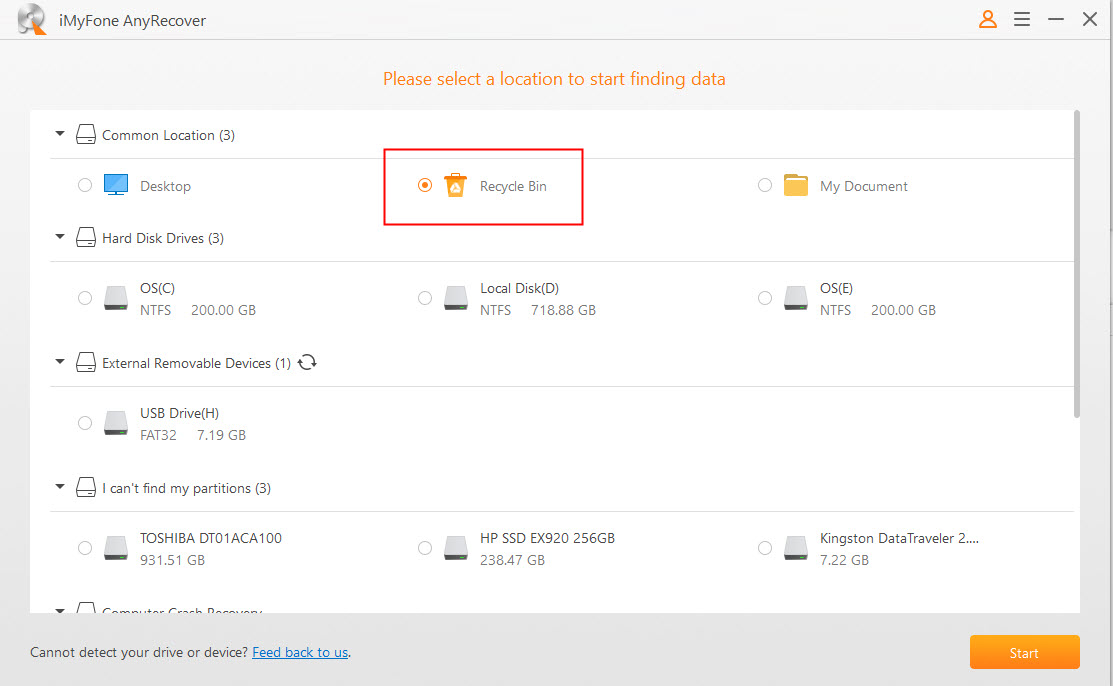 Step 2. After the location is selected, hit "Start" button to begin scanning. AnyRecover will begin all-round scan on your emptied recycle bin.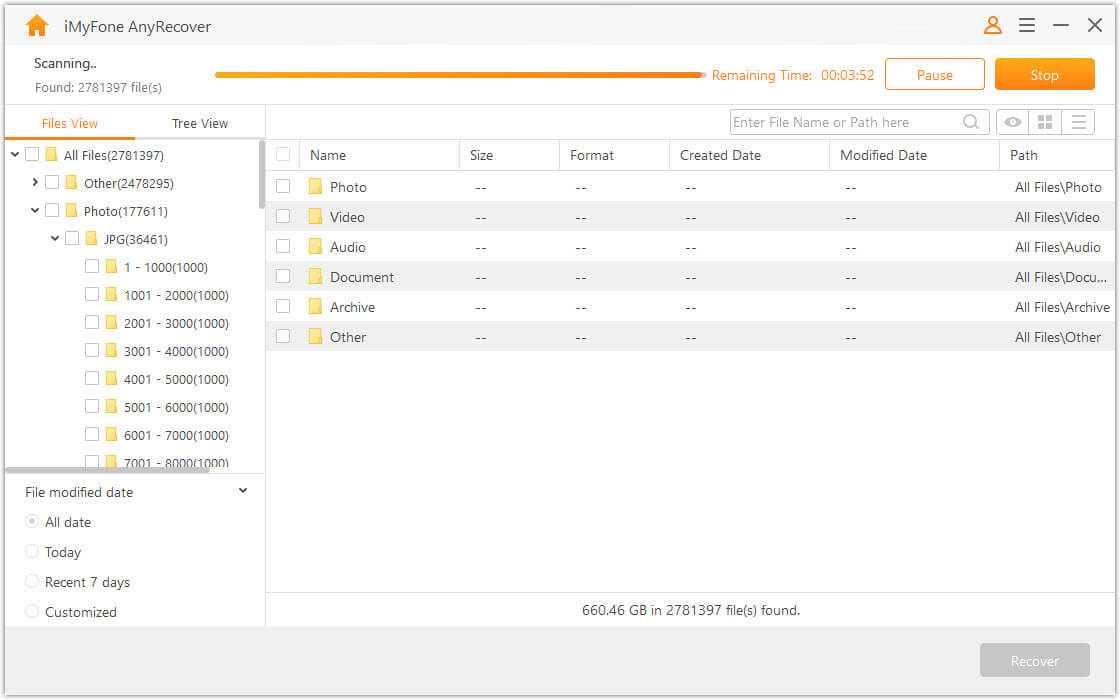 Step 3. Once the process is complete, all lost files on your emptied recycle bin will be displayed, including the lost torrent files, you can preview and click "Recover" to restore it.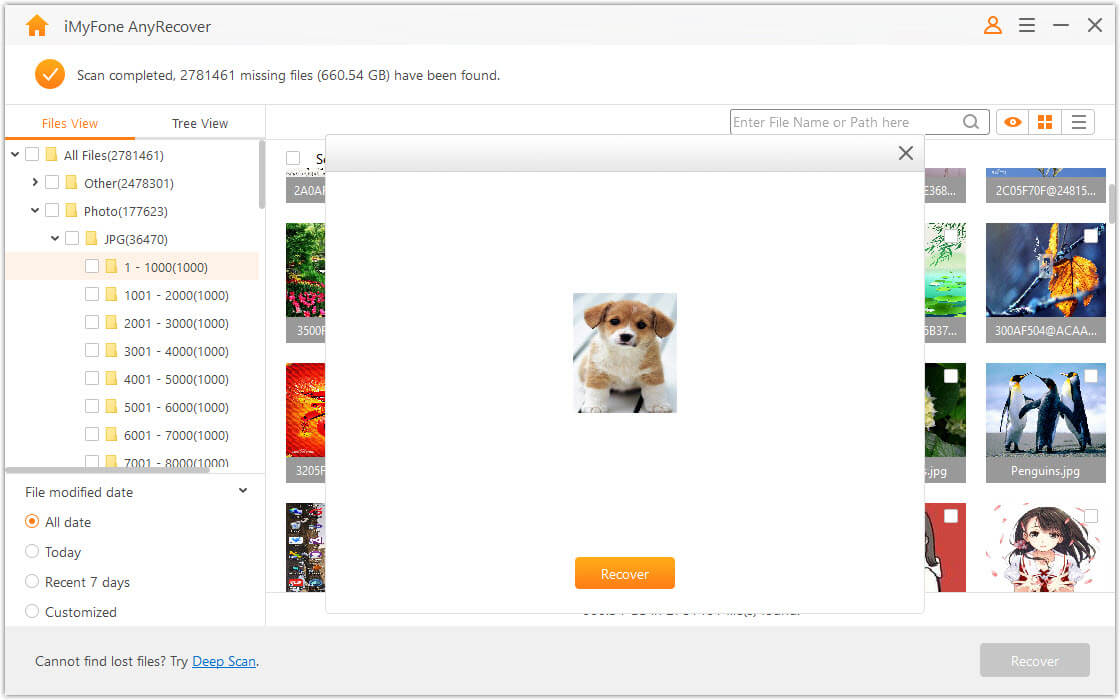 Note: You should avoid saving the data from the location it was deleted or lost.
That's it, as easy as A, B, C.
3
Bonus: AnyRecover 20% Discount Code
Running low on your budget? You don't need to worry, AnyRecover currently offers a 20% off on purchases. All you need is to get access and use the coupon code; we'll show you how.
Step 1: Copy the code "ANY-ART-D20."
Step 2: Visit the AnyRecover official purchase page: for Win or for Mac, choose any of the licenses you want to purchase, and then click "Add to cart."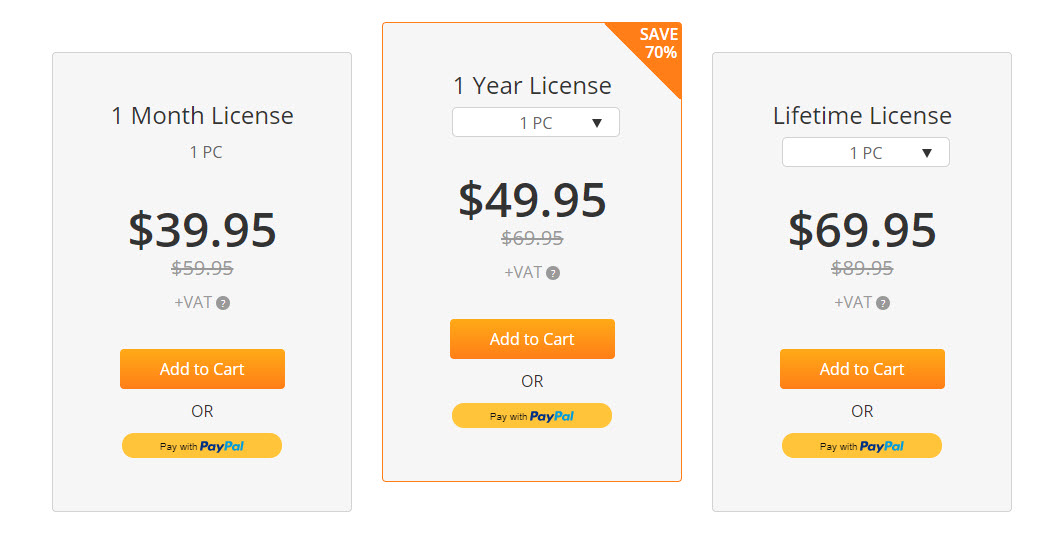 Step 3: Click on "Check to enter coupon code" beneath the bottom left of the page.

Step 4: Paste the code "ANY-ART-D20" in the box. Then click "Apply" and wait till the page refreshes.


That just saves you 20% of the regular license price.
Conclusion
So that's its guys, we've been able to show you how you can recover lost torrent files especially using iMyFone AnyRecover. You see! Recovering lost torrent files is not so difficult after all. So next time you accidentally delete your torrent downloads, use the recycle bin or better still, if you've emptied it, use AnyRecover recovery tool, and be rest assured, it's the best out there.