If you accidentally deleted an downloaded/unfinished torrent file, you must get irritated and want to find a way to resume the download or get the downloaded files back. Of course it is a very rigorous process and may seem impossible. However, there are still several ways out. In this article, we will show you how you can recover lost torrent files, no matter how they were lost.
Part 1. Is It Possible to Recover Deleted Torrent Files?
Yes, it is. Usually when you hit the Remove button on any torrent client, mistakenly, it is only erased from the download list, but the lost torrent file remains in your disk, which makes it very possible to recover. And the reason why you can't find it yourself is that your computer marks the deleted file as unaccessible, so you have no path to it. But you can try the methods in this article to recover the deleted torrent file and regain the access to it.

Part 2. How to Recover Lost/Deleted Torrent Files
1

Recover Deleted Torrent Files From Recycle Bin

The simplest way you can restore lost torrent files is to restore from recycle bin, both on the client and desktop. Most of the time, files you download through a torrent client are stored in the recycle bin after deletion. You can follow these steps to recover them:
From Recycle Bin of the Torrent Client
From Recycle Bin of Your Desktop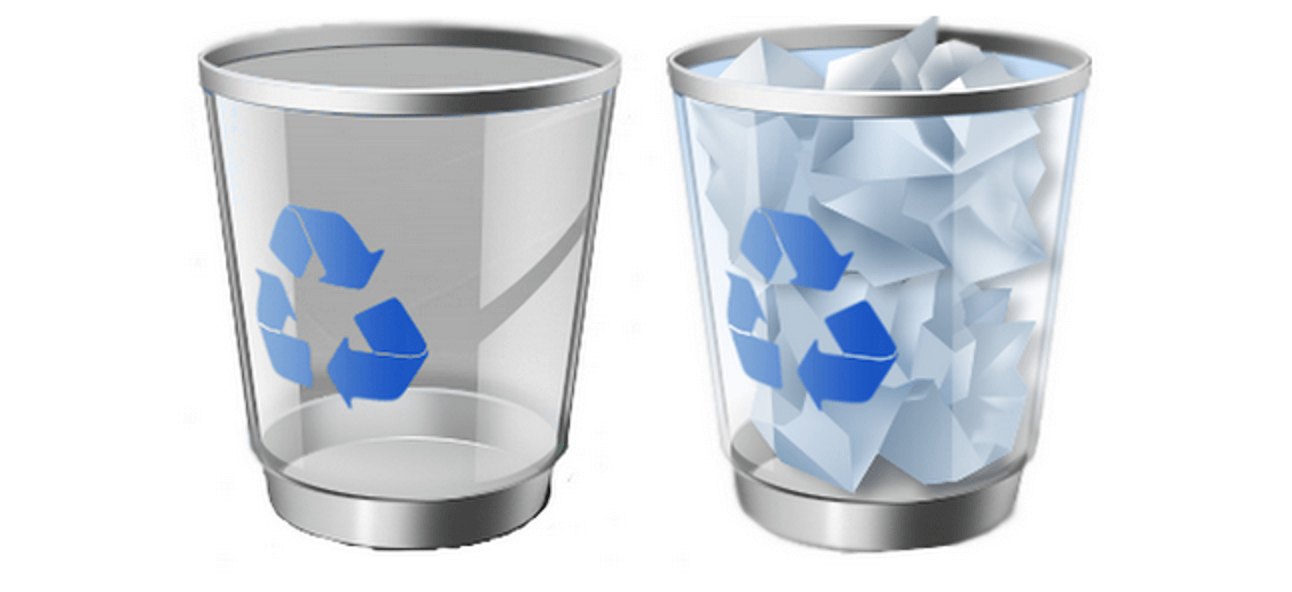 Besides, there is a tip provided by an user from BitTorrent forum. It has been proven effective by many other users, and you may give it a try.

2

Recover Lost Torrent Files from Local Disk

The next method to recover deleted or lost torrent files is searching the original folder on the local disk and then restore them. Follow the steps below to do it.
Go to the Folder Directly
Right-click the Torrent software and select Properties from the drop-down menu.

Choose General tab and find the location where the torrent files are stored.

Copy the location and open it in Windows File Explorer.

Finally, find the deleted torrent files and then double-click to restore them.
Generally speaking, the location for BitTorrent files is C:\Users\UserName\AppData\Roaming\BitTorrent\. And for uTorrent files, C:\Users\Administrator\AppData or C:\Users\UserName\AppData\Roaming\uTorrent\.

Search to Find the Folder
In the search bar of your PC, input %appdata% and then press Enter.

In the list of results, locate uTorrent or BitTorrent folder.

Select the deleted torrent files and double-click to restore them.


Tip
If you are a Mac user, you can first open Finder, and then press CMD + Shift + G keys together. After that, type in ~/Library/Application Support to find the torrent folder. Then you can do as mentioned above to restore the deleted torrent files.
3

Recover Deleted Torrent Files With Data Recovery Software AnyRecover

What if you try all the methods above and fail? Then you should try AnyRecover. It's a very reliable data recovery tool that recovers any kind of files including torrent files, images, videos, documents or whatever, no matter how they got missing. It's perfect for the recovery of deleted/lost torrent files as it conducts a more in-depth search for all kinds of data that exist on any storage device. It is recommended for the following reasons.

AnyRecover Key features include:
Retrieve over 1000 types of files such as torrent files, photos, videos, documents and emails, etc.
Support all storage devices including internal hard disk, external drive, SD card, USB flash drive, digital camera and more.
Compatible with both Windows (Windows 11 included) and Mac operating systems.
100% safe and super easy to use, no technical knowledge required.
Steps to Recover Deleted/Lost Torrent Files With AnyRecover
Step 1. Launch AnyRecover on your computer and select a location you want to restore torrent files from, then click on Start.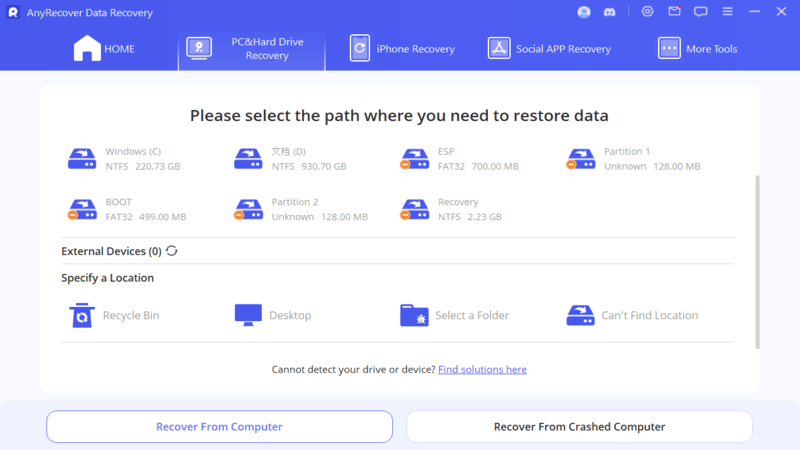 Step 2. AnyRecover will begin the all-round scan on the selected location. And you can stop or pause the process by clicking the corresponding buttons.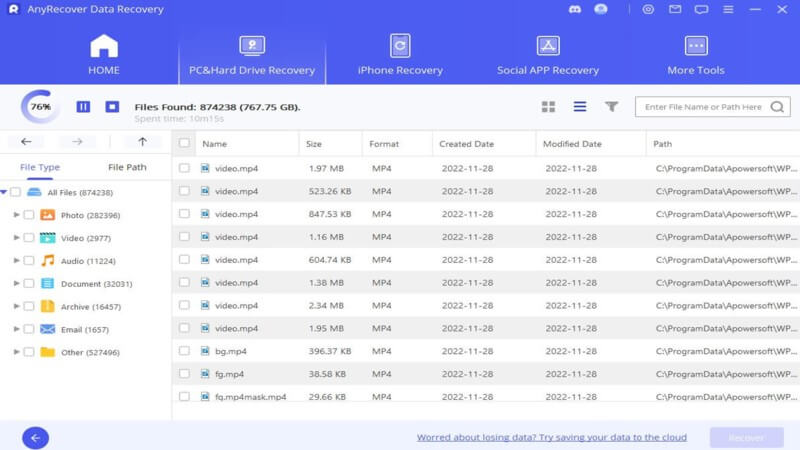 Step 3. Once the process is complete, all the files will be displayed, including the deleted torrent file, you can double-click to preview it. Finally, if it is your target file. you can choose Restore to get it back.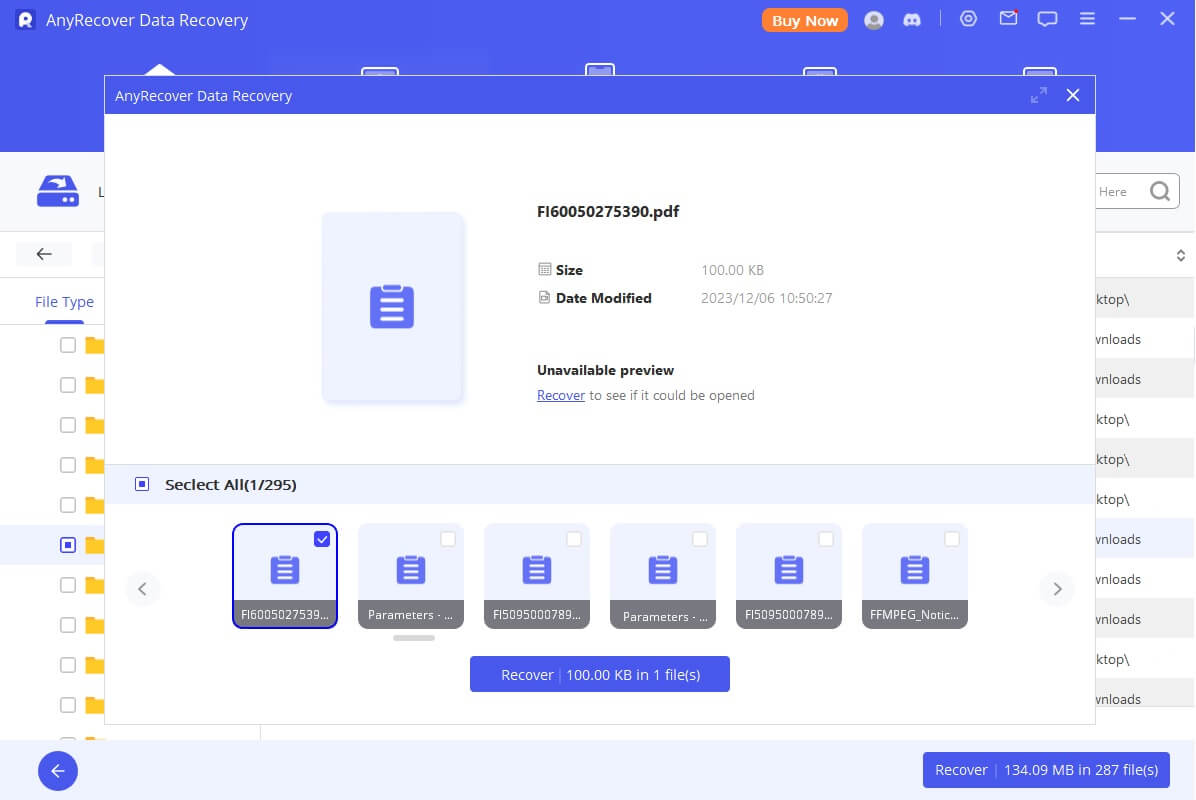 Note
You should avoid saving the data from the location it was deleted or lost.
Conclusion
So that's it guys. We've showed you how you can recover lost torrent files especially using AnyRecover. You see! Recovering lost torrent files is not so difficult after all. We hope you have found the deleted torrent files back with any method mentioned above. So next time when you accidentally delete your torrent files or downloads, use AnyRecover data recovery tool, and be rest assured, it's the best out there. Let's give it a try!