No matter which operating system or platform you use e.g. Linux, Mac, or Windows, you will need to recover important data on it sooner or later. Linux condition can be critical for many people. Whether your data got deleted due to system crash, hardware failure, or some other issue, using a professional data recovery software is a recommended way to recover it. In this article, you will find many Linux data recovery software available.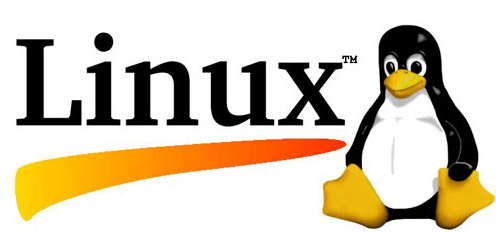 Note
There are 4 data recovery software recommend, but if you want to increase the rate of recovery rate and secure no virius attack. AnyRecover can be a good chioce for many people. You can get a discount :To Get 10% OFF discount, Copy and Paste coupon code "RECOVER9" during checkout now.
3 Best Linux Data Recovery Software Review
1

R-Studio

R-Studio is a powerful, advanced, and cost-effective linux data recovery software. Developed by R-Tools Technology, Inc., R-Studio has been specifically designed to help you recover data in the easiest way possible. This user-friendly tool is equipped with the most advanced file recovery technology. R-Studio is one of the top Linux data recovery tools which is suitable for everyone, from entry-level users to professional-level data recovery specialists.

Features

Recover deleted data easily, no matter how it got deleted, such as power failure, damaged partition, or any other reason.

Preview your files before recovery via an advanced file previewer.

Raw file search (selective scanning) with various user-defined file formats.

Drive recovery for all popular file systems, including NTFS, FAT32, HFS, and more.
2

Disk Drill 3

Disk Drill 3 is another top linux data recovery software. The tool is great when it comes to recovering documents and images but sometimes struggles with videos and music. You can use this software to recover all types of files from internal and external drives, including SD cards and USB drives.

Features

Recover all types of files from both internal and external drives.

Recover deleted data resulted from sudden removal of the device, loss of power, malware attack, and more.

Advanced previewing capabilities for recoverable files.

Several additional features such as boot disk maker, lost partition restoration, guaranteed recovery, and more.

Very fast and efficient scanning algorithm.
3

Testdisk

Testdisk differs from most other linux data recovery software due to its capability of fixing partition-level errors before recovery. When such errors are fixed, the chances of successful data recovery are increased drastically. Furthermore, Testdisk can also fix a corrupted hard drive, allowing you to access your data and use your Linux PC again. All in all, it is one of the most powerful data recovery tools that is mainly created to recover lost partitions.

Features

Recover various types of deleted data from hard drives in the ext, exFAT, FAT, and NTFS formats.

Deep-diving operations such as restoring filesystem tables and boot sectors.

Fix hard drive errors caused by malware and viruses. This feature makes Linux data recovery fast and easy.

You can also recover deleted hard drive partitions via this tool.
Bonus: Best Windows 11/10/8/7 Data Recovery Software
Looking for the best Windows data recovery software? Why not try AnyRecover for Windows. This software will cover all your data recovery needs. Thanks to its fast and efficient data scanning algorithm, you can scan and recover your deleted data on Windows very quickly.

233,000+ Downloads
Features
Recover nearlly all kinds of files on your Windows PC quickly and efficiently.

Recover deleted files from hard drives, SD cards, USB drives, and other storage mediums.

AnyRecover has the highest success rate when it comes to data recovery.

100% safe data recovery; your existing files will not be overwritten when recovering deleted files.

AnyRecover offers the easiest way to recover deleted data. Just select a recovery mode, scan for desired file types, and recover the files you want.
AnyRecover offers a free trial that enables user to perform a deep scan, preview and recover. If you are satisfied with it, then it is recommended that you purchase its license so you can take advantage of all of its features.
Steps for Windows Files Recover
Step 1. You'll have AnyRecover installed on your computer.Click on the 'Deleted Files Recovery' mode from the first interface of it.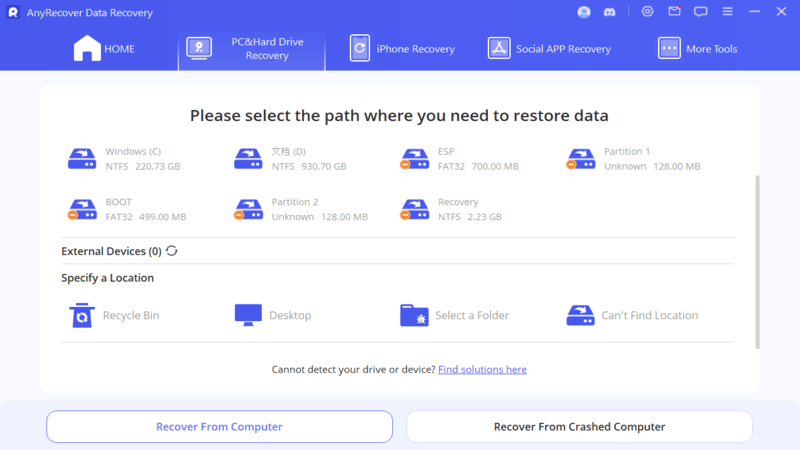 Step 2. Navigate to the folder on your hard drive where the files were stored before deletion. Then check "All File Type" option before scanning.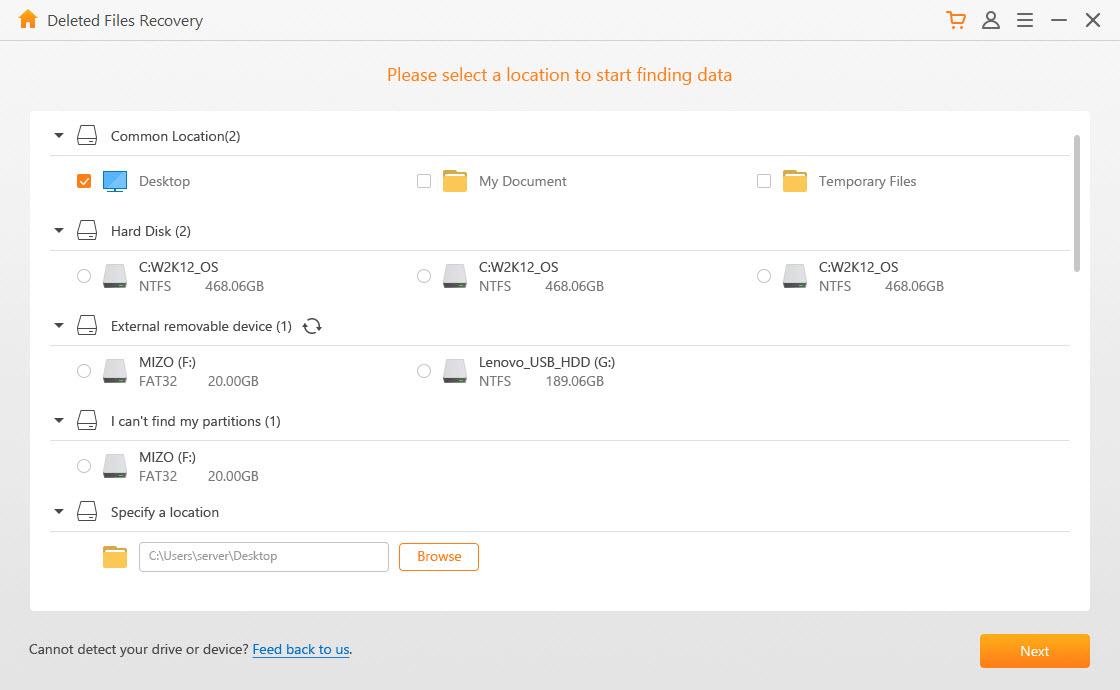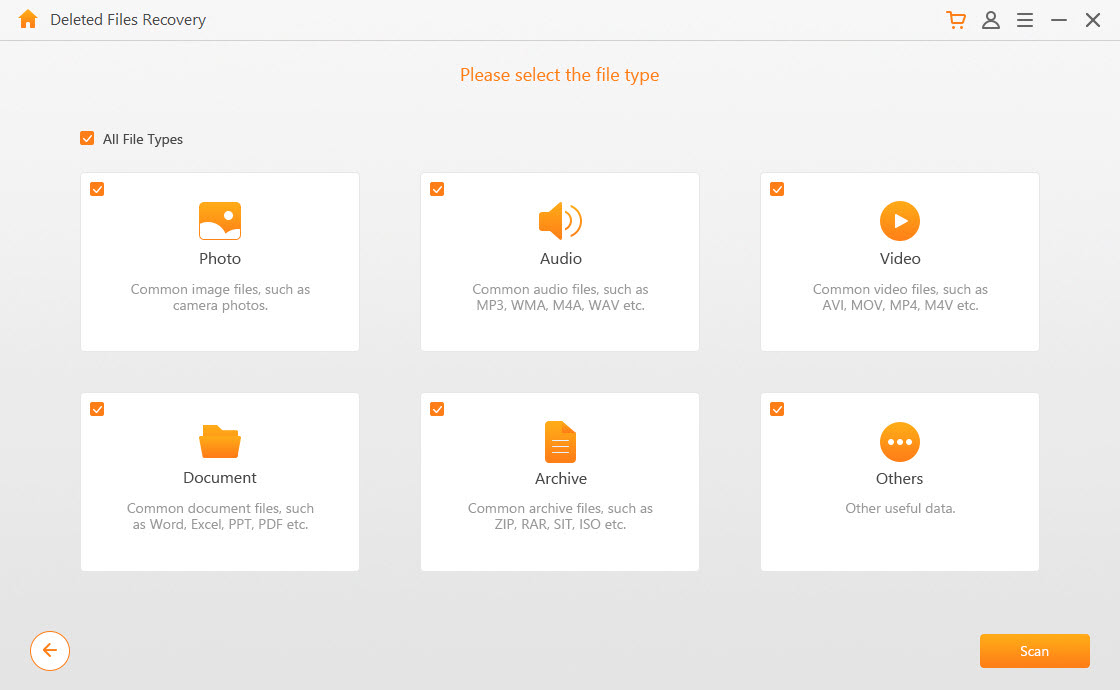 Step 3. After scanning, find you lost files (it is easy to find as AnyRecover allow you to preview them before recovery), then start restoring data from your computer.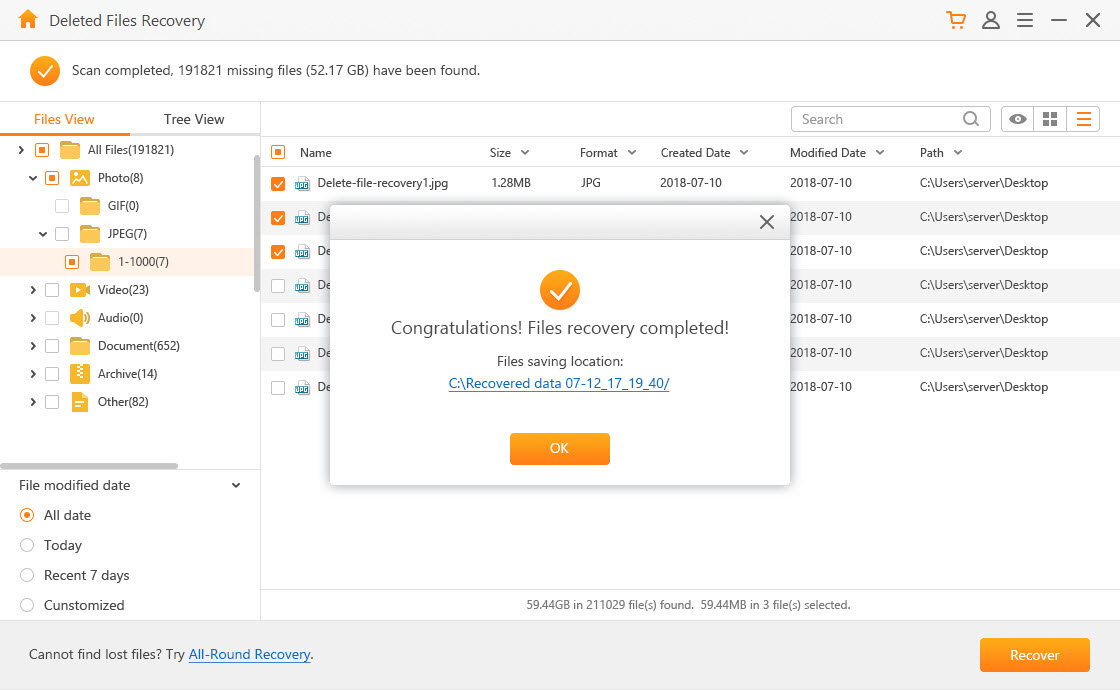 Conclusion
Whether your data on Linux condition got deleted due to system crash, hard ware failure, or some other issue, follow the guide above to solve them. However, if you are looking for a proper tool for windows data recovery, AnyRecover is a good choice.
Start a deep scan for free right now!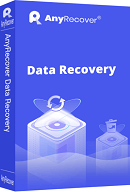 AnyRecover
All-in-one for Mac& Windows&iOS.
Support any scenarios why you lost your data from blacken screen to water damages
To Get 10% OFF discount, Copy and Paste coupon code "RECOVER9" during checkout.