"Dear Sir, I need to get back a document I mistakenly shredded using AVG Shredder, which is my admission letter for college. It was in a folder with some other junk, so I deleted the folder and only found out days ago that the admission letter was deleted as well."
Part 1. What is AVG Shredder
---
AVG Shredder is known as the data shredder. It is a feature in AVG Internet Security software that allows you to erase the files or folders permanently on your hard drive or computer.
If you want to get rid of a file or folder, you can delete it, but even if you have deleted it, you can restore from your recycle bin folder. Shredding, on the other hand, is a more secure and permanent solution. You can hardly get back the file if you have shredded it, except using a professional data recovery software.
To download the AVG AntiVirus and use the feature Avg Shredder, click on the free download link below and get the software in your system.
Part 2. How do You Use AVG Shredder
---
Step 1. Firstly download, install and launch the program, then click Menu to find the tool Data Shredder.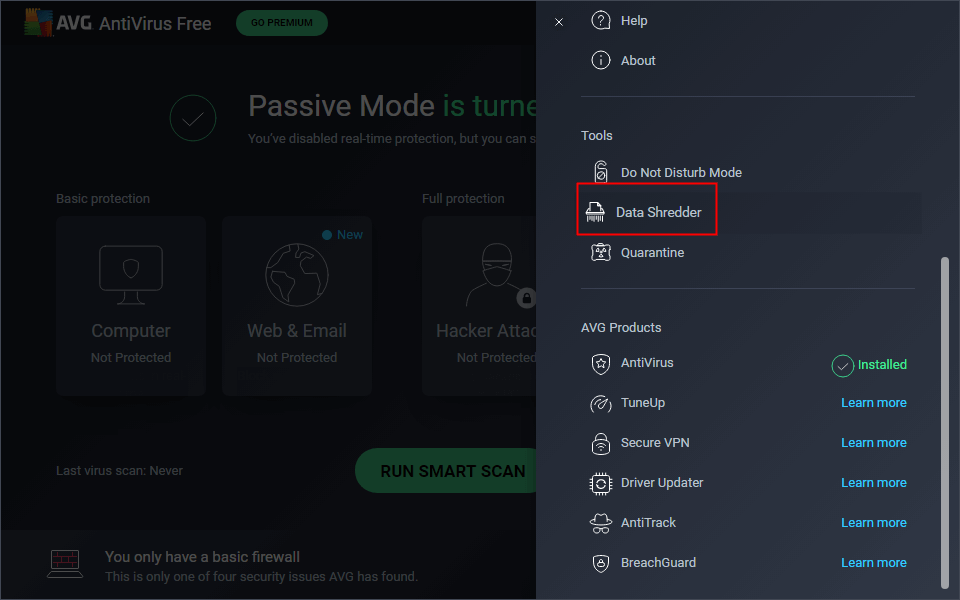 Step 2. There are three modes to choose: File Shredder, Drive Shredder and Deletd Files Shredder. Click File Shredder if you want to shred files.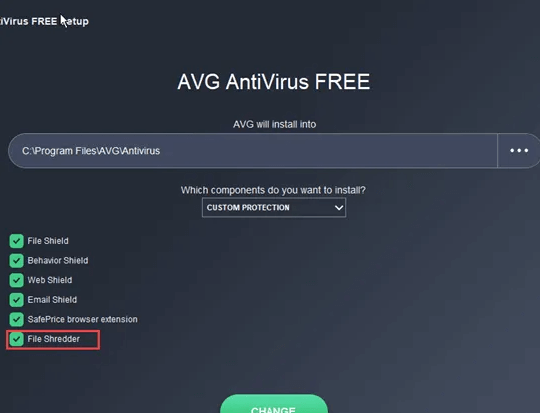 Step 3. Choose the target documents, after that, click Shred All to permanently erase them, then you can just go back to the main screen.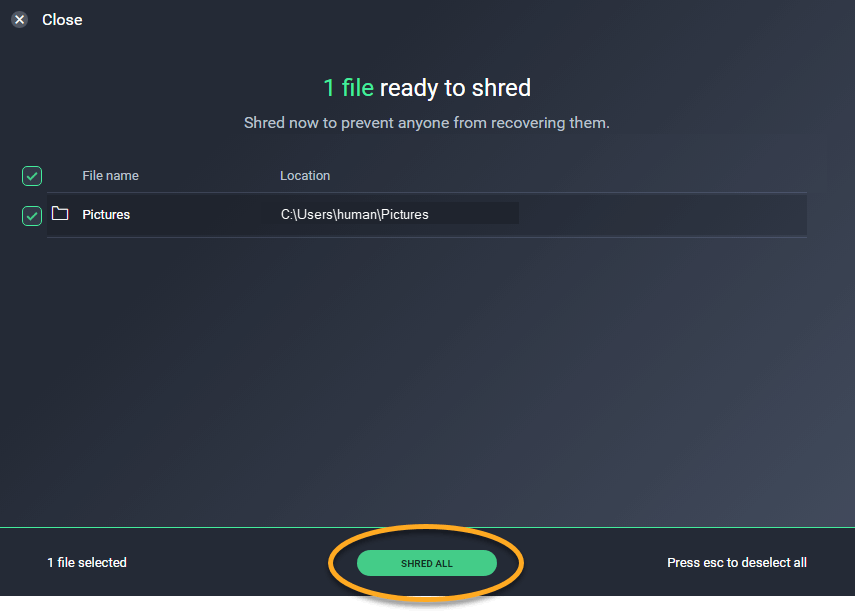 Part 3. Is It Necessary to Shred Files
---
The answer is absolutely YES.
Privacy protection has always been a matter of great concern. The leak of personal information is likely to jeopardize your property security, so if the file contains sensitive information, you need to erase it permanently, then you have to shred the file. After shredding your data, no one can misuse them even when you sell or donate your computer.
Part 4. Is It Possible to Recover Shredded Files
---
When you delete stuff and remove it from your computer, it actually still remains in your computer. What actually gets deleted is the pointer in the address table. Without the pointer, your computer no longer sees the file but sees free space. Therefore, the deleted file is still there somewhere and can be recovered.
However, things get totally different when you shred your data. You shred because you want the file to be unrecoverable. Basically the shredded file is nearly unrecoverable, because AVG Shredder uses an overwritten algorithm that blurs the pattern to make it tough for recovery with regular software, but there still is a way we can seek for - AnyRecover, which is not the so-called regular softeware and can make it possible to recover the shredded file.
Part 5. How to Recover Shredded Files
---
You have heard it right - AnyRecover can restore files shredded with AVG Shredder. No matter where you delete the files or what kind of data you plan to recover, AnyRecover does not have selective compatibility. This amazing tool restores files of over 1000 formats, deleted or lost in any scenarios (even shredded), and from any storage media. (Windows 11 supported)

1,000,000+ Downloads
Features of AnyRecover
AnyRecover is universal, and so it works not only for shredded files - it works for the data lost to every other factor.

AnyRecover handles files of all formats capably: documents, photos, audios, videos, emails...

AnyRecover recovers files from any storage media including PC, hard drive, USB flash drive, memory card.

AnyRecover restores your data without overwriting other files.
How to Recover Shredded Files with AnyRecover
With all said, you might think that AnyRecover is complex to use, but that's far from true. Here is how to use it:
Step 1. Start AnyRecover and select the location where you have shredded your files, then click Start to scan.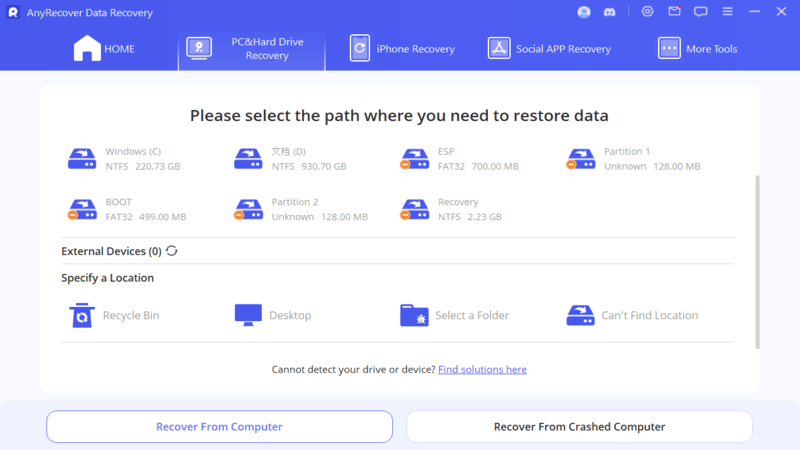 Step 2. When the scan finishes, all the files will be shown on the screen according to different file types or paths. Just preview and choose the wanted files to recover.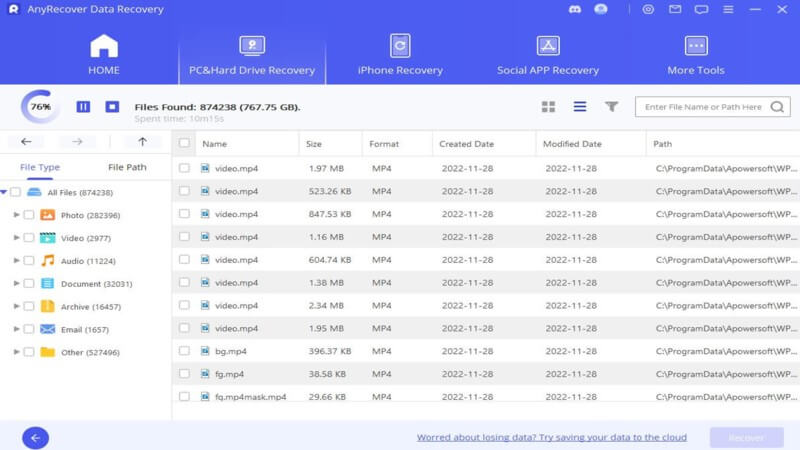 Step 3. Finally select a partition to save the recovered files (better not save the files in the location where you have shredded them) and click Recover. After that, the shredded files will be found back.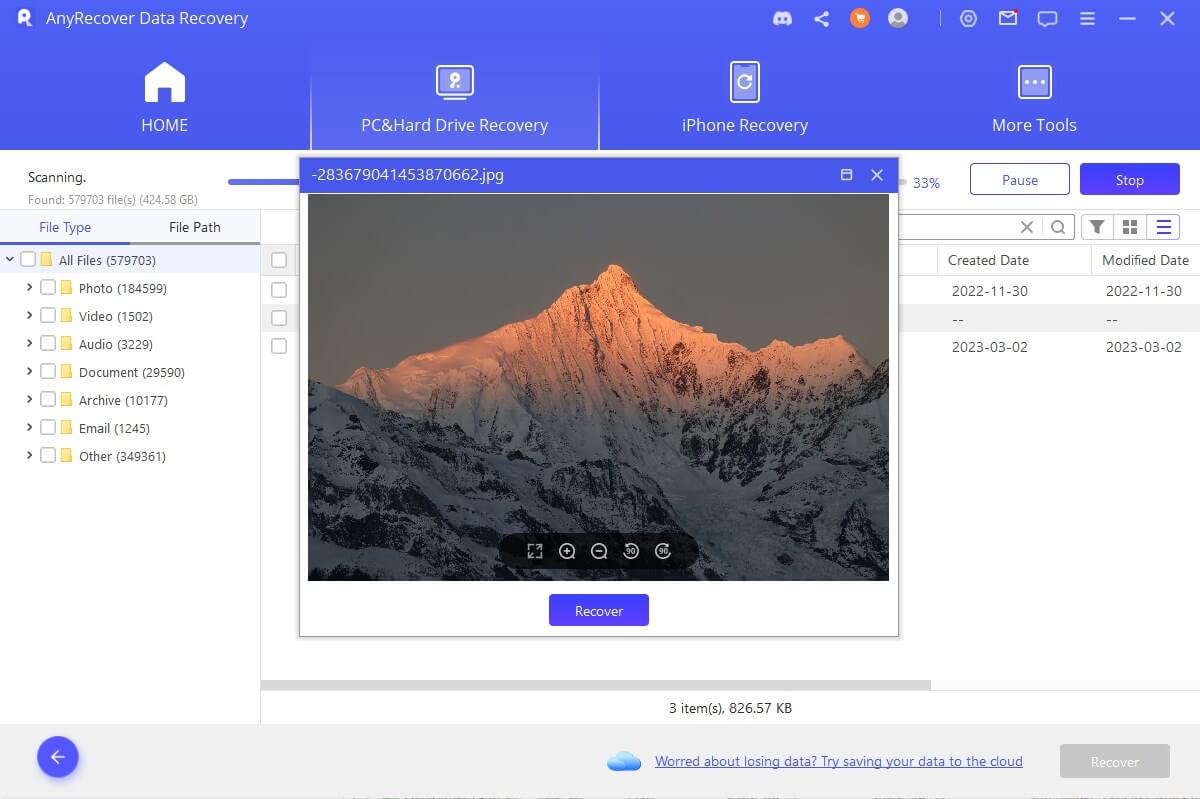 Conclusion
Hope this post is sufficient to help you understand what is AVG Shredder and how do you use it. With AVG Shredder, you can shred all the unwanted files and that is one-hundred percent safe for your privacy. However, chances are that lots of people may have shredded their files which turn out to be precious data. That is actually when you need a professional data recovery tool. If you wish to recover files destroyed by AVG Shredder, think it over and with the use of AnyRecover you can get them back.
Start a deep scan for free right now!