My SD card keeps unmounting itself, what should I do?
There are several reasons for the SD card unmounting.  First, if your cellphone or SD card is damaged physically, it could be most probably a loose connection between your cellphone and SD card. Second, the SD card can be incompatible with your phone. For example, if your phone supports a class 2 or 4, you are trying to insert a high-speed card such as a class 10 then the phone will be overloaded. So it is really important to check the compatibility of your SD card before purchasing. Third, after long-term usage, the SD card is broken. So you should purchase a new SD card to avoid such problems.
If your device is not compatible with the SD card, you will have to purchase a new one. Otherwise, if the SD card keeps unmounting due to some unknown reasons, you can fix these problems by trying different solutions given below.
1
Re-Insert SD Card
If you are facing this issue, try to re-insert your SD card and restart your cellphone to resolve this issue as follows:
Turn off your cellphone.
Remove the SD card from your phone.
If the battery is removable, remove the battery from your phone and wait for a few minutes.
After a few minutes, turn on your cellphone and go to setting and then storage to make sure that the SD card is removed properly.
Once again turn off your cellphone and insert the SD card into the slot.
Now turn on your cellphone and check that the unmounting issue has been either resolved or not.
2
Unmount and Mount SD Card
The second most popular solution is to unmount and mount the SD card to resolve this issue. Unmount option is somehow similar to Eject Media Safely function in Windows. You can use this option to safely remove your SD card without data losing. Follow these steps to overcome this issue.
Go to Settings and then Storage and tap on Unmount SD Card or External Storage.
Click Unmount SD card and OK to unmount your card.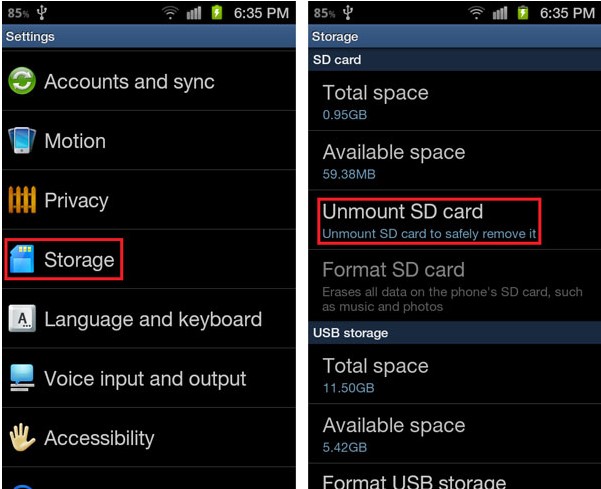 Remove the SD card from your cellphone. Then turn off your phone and insert the SD card again into the slot.
Now go to Settings>Storage again, click Mount SD Card. Then you can see if the SD card keeps unmounting again.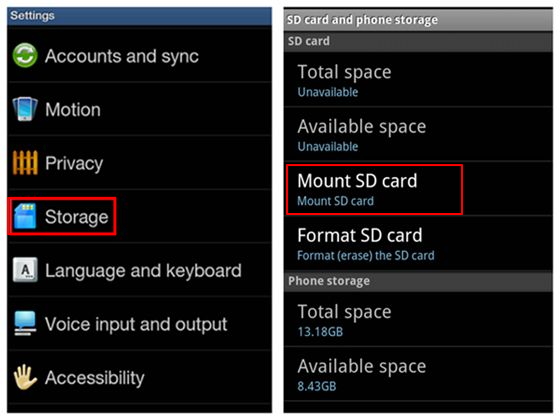 3
Format SD Card without Losing Data
Step 1: Format SD Card
If the SD card keeps unmounting, it can be a symptom of corrupted SD card. Some users resolve their issues just by formatting their SD card with computer. After formatting your SD card with computer, then you should format your SD card once again after inserting it into the cellphone.
Use a card reader to connect your SD card with the computer.
Go to My Computer and find the external drive.
Right-click on the drive and click on Format option.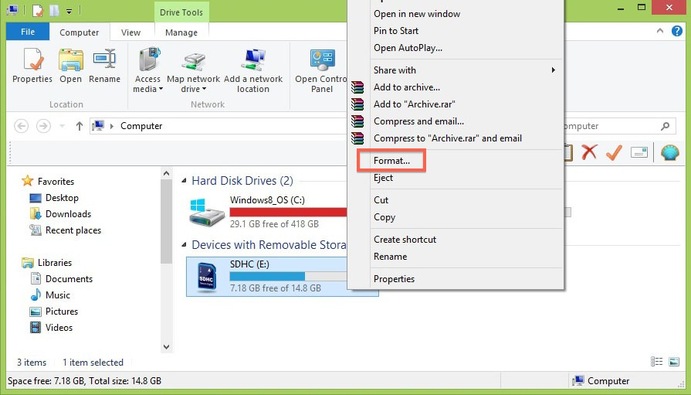 We suggest you perform regular formatting with fat32 instead of quick formatting.
It can take an hour to complete this process. This time can vary depending on the storage capacity of the memory card.
After formatting, insert the SD card into your phone and format the SD card again for proper working.
Step 2: Recover SD Card Data after Formatting
If you don't want to lose your precious data after formatting your SD card, AnyRecover is the best option to recover your data. It will repair your SD card and keep your data safe. This software has numerous remarkable features that make you worriless from any data-related problem.

1,000,000 + Downloads
Why AnyRecover easily recovers data on formatted SD card?
If you have formatted your SD card, USB or any other storage drive, you can easily recover your data by utilizing AnyRecover just with a few clicks.
AnyRecover supports 1000+ formats of different file categories such as audio, videos, images and archives.
You can recover your lost data from any device ranges from internal to extremal hard disk drive and from Camcorder to digital camera.
It offers a free trial for you to recover first 8 files.
Works well on all Windows and macOS versions, even the newest Windows 11.
How to use iMyFone AnyRecover to recover SD card data after formatting:
Step 1: Install AnyRecover. Select the appropriate mode "Formatted Disk Recovery".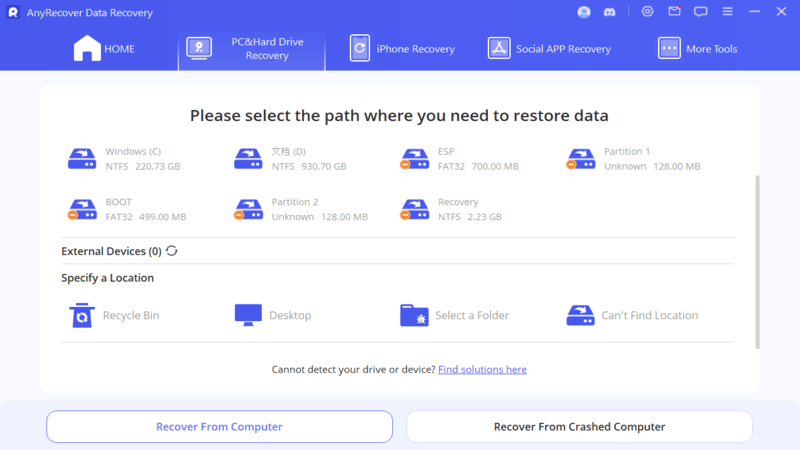 Step 2: Connect the SD card to your PC using the SD card reader.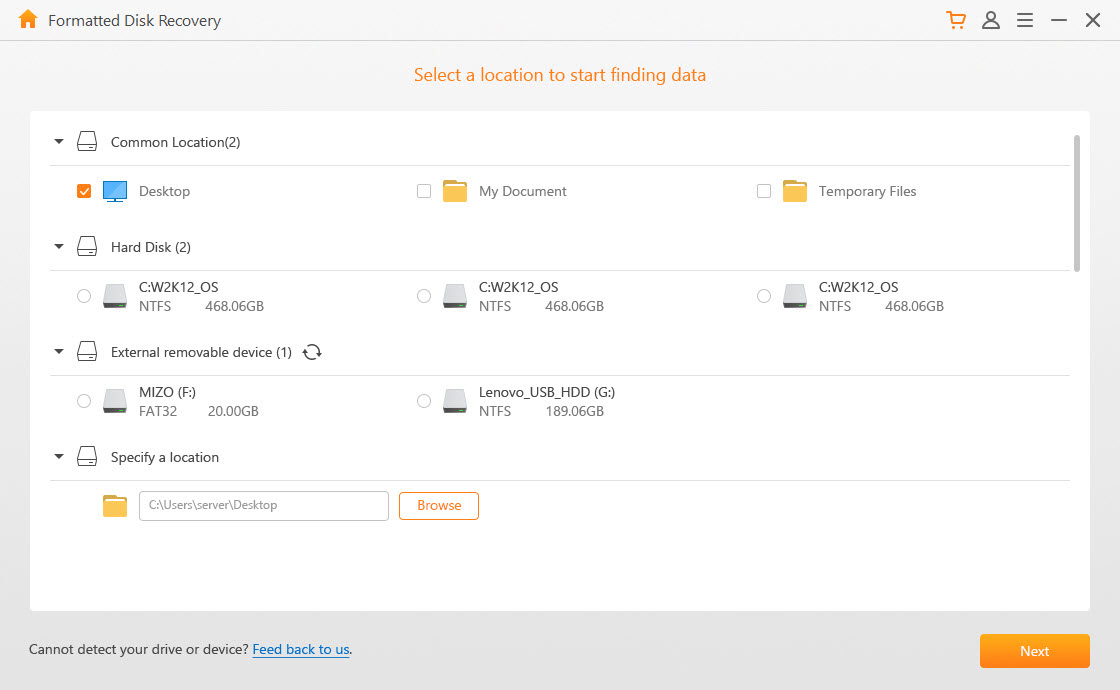 Step 3: Pick the file types you want to recover.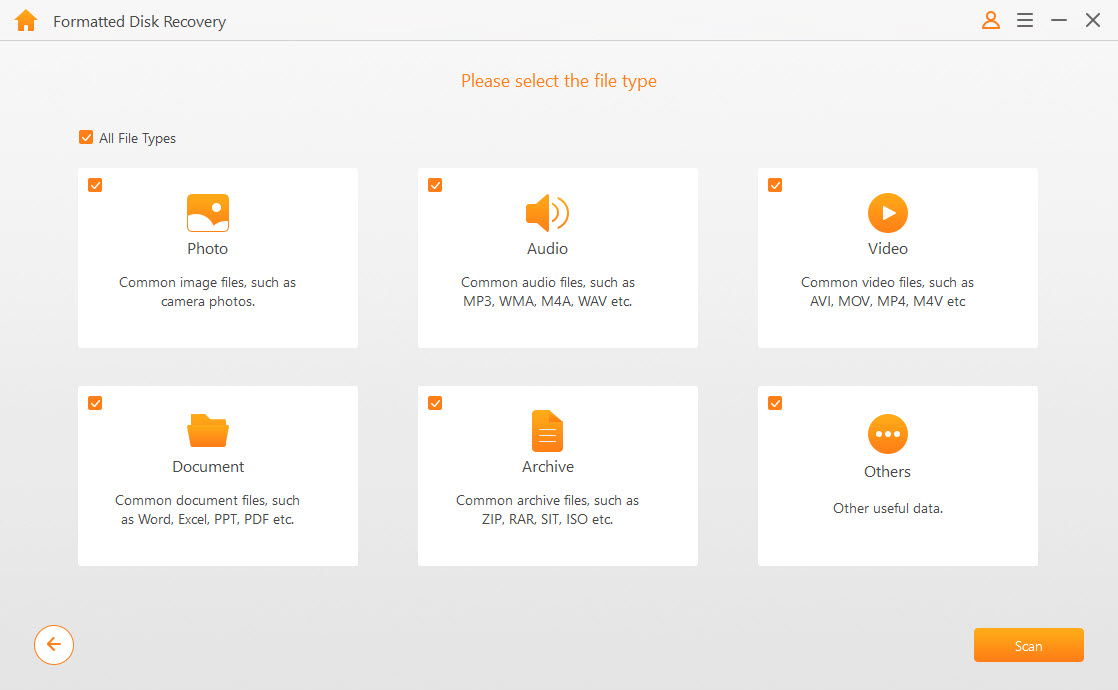 Step 4: After the scanning process completes, your lost data will be displayed. Choose the files you need and click "Recover".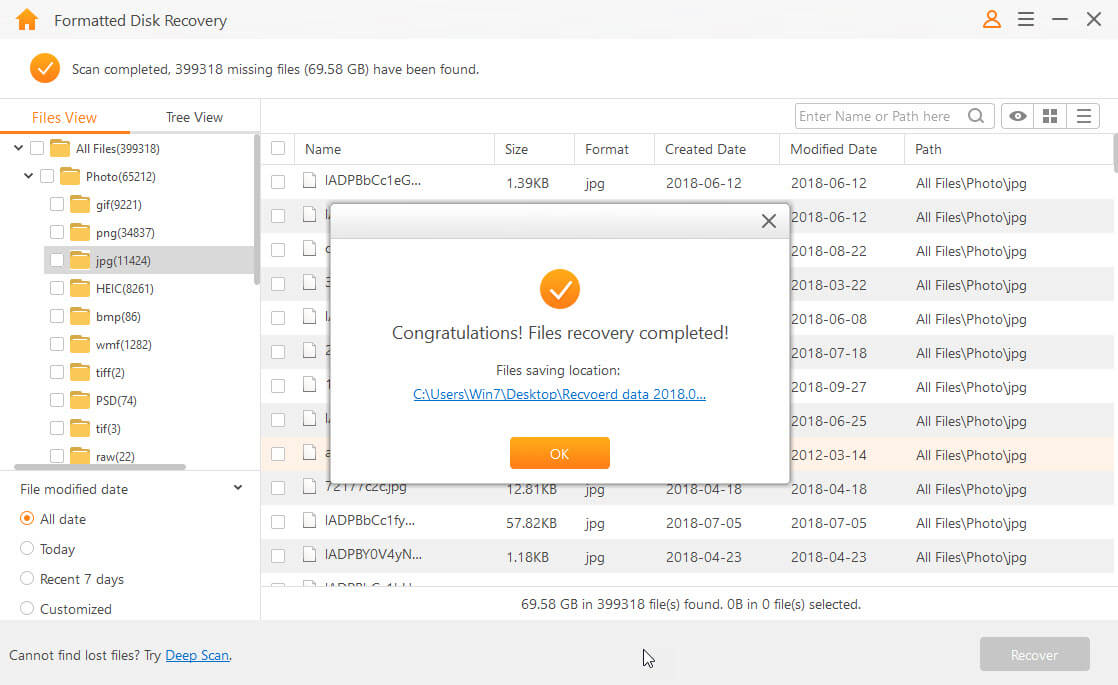 Other situations AnyRecover can help you with:
Lost Partition: if internal or external storage device partition has been lost, AnyRecover is the best solution.
Deleted Files Permanently: When you delete any file, it goes to the recycle bin. If you mistakenly press shift key alongside delete key, your file is permanently deleted. So you will not find that in a recycle bin. AnyRecover will grab those files for you.
Virus attack: Sometimes virus corrupt your SD card and you face unmounting problems. Format your SD card and you can recover it by AnyRecover.
Damaged Hard Drive: If your SD card has been damaged. Don't worry about it. AnyRecover will elude you from such circumstances.
---
To conclude:
We sincerely hope you found this post helpful. Even though we've mentioned three methods to fix RAW SD card without formatting, iMyFone AnyRecover is the most sought-after method. It is easy and does not require any technical knowledge. Also, it's 100% safe and does not overwrite or erase any existing data. Still not confident about the software? Try it for free.