When sending text messages on Android, you may sometimes encounter the phrase "sent as sms via server mean i'm blocked on android." This message indicates that your message was not delivered as a regular SMS but rather through a server. In this article, we will explore what this message means and provide you with solutions to fix the "sent as sms via server " on android device.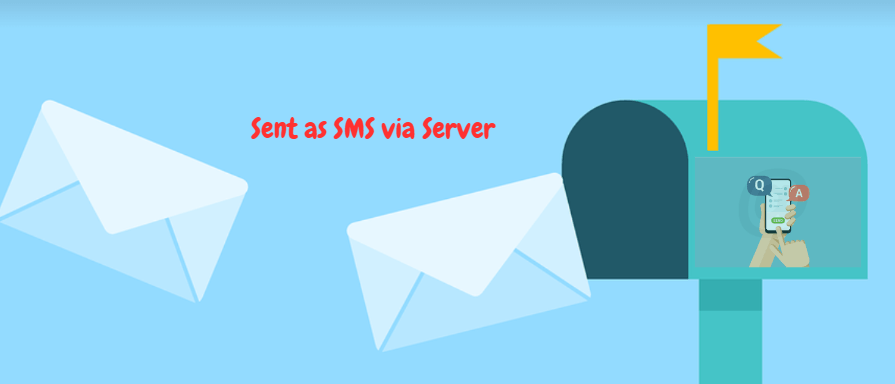 Part 1.

What Does Sent As Sms Via Server Mean?
What Does Sent As Sms Via Server Mean? Especially, what does sent as sms via server mean on android? When you see the message "sent as SMS via server," it means that your message was not delivered using the traditional SMS protocol. Instead, your message was sent through an alternative method utilizing an internet-based server. This usually happens when you are sending messages to someone who does not have an active internet connection or is using a device that does not support the latest messaging protocols, such as Rich Communication Services (RCS). So, does sent as sms via server mean i'm blocked? the answear is yes.
Part 2.

How to Fix the "sent as SMS via Server" on Android ?
There are several ways offered for how to fix the "sent as SMS via Server" on Android
Solution 1: Restart your phone
Sometimes, a simple restart can resolve various issues on your Android device, including the "sent as SMS via server" problem. Restarting your phone can refresh the system and clear any temporary glitches that may be causing the issue.
Solution 2:Check whether RCS is enabled on both devices
RCS is a modern messaging protocol that offers enhanced features like read receipts, typing indicators, and higher-quality media sharing. If the recipient's device does not support RCS or does not have it enabled, your messages may be sent through a server instead of as a regular SMS. Verify whether both your device and the recipient's device have RCS enabled. If not, you may need to switch to a different messaging app that supports RCS.
Solution 3: Repair the Operating System
In some cases, the "sent as SMS via server" issue may be caused by a software glitch in your Android device's operating system. To resolve this, you can try repairing the operating system using specialized software tools or by performing a factory reset.
However, it is important to note that a factory reset will erase all data on your device, so make sure to back up your important files beforehand. Luckily, whatever you want to fix ios system or do ios system repair. There are one powerful ios system software-AnyRecover which adopts the same thechnology that imyfone ios system recovery has, but also give me all-in-one ios system fixing and Windows&Mac&iPhone data recovery experience and functions. You can follow the easy steps to fix ios system if needed.
All-in-one AnyRecover Data Recovery on iOS system fixing
To Get 10% OFF discount, Copy and Paste coupon code "RECOVER9" during checkout.
Restore deleted, lost, formatted or corrupted files from a full range of devices in Mac&Windows&iPhone once download
1. Use Standard Mode to Fix iOS Issues without Data Loss
Step 1 Connect your device to a computer
Choose Standard Mode and connect your device to the computer with a USB cable. Click on Next to continue.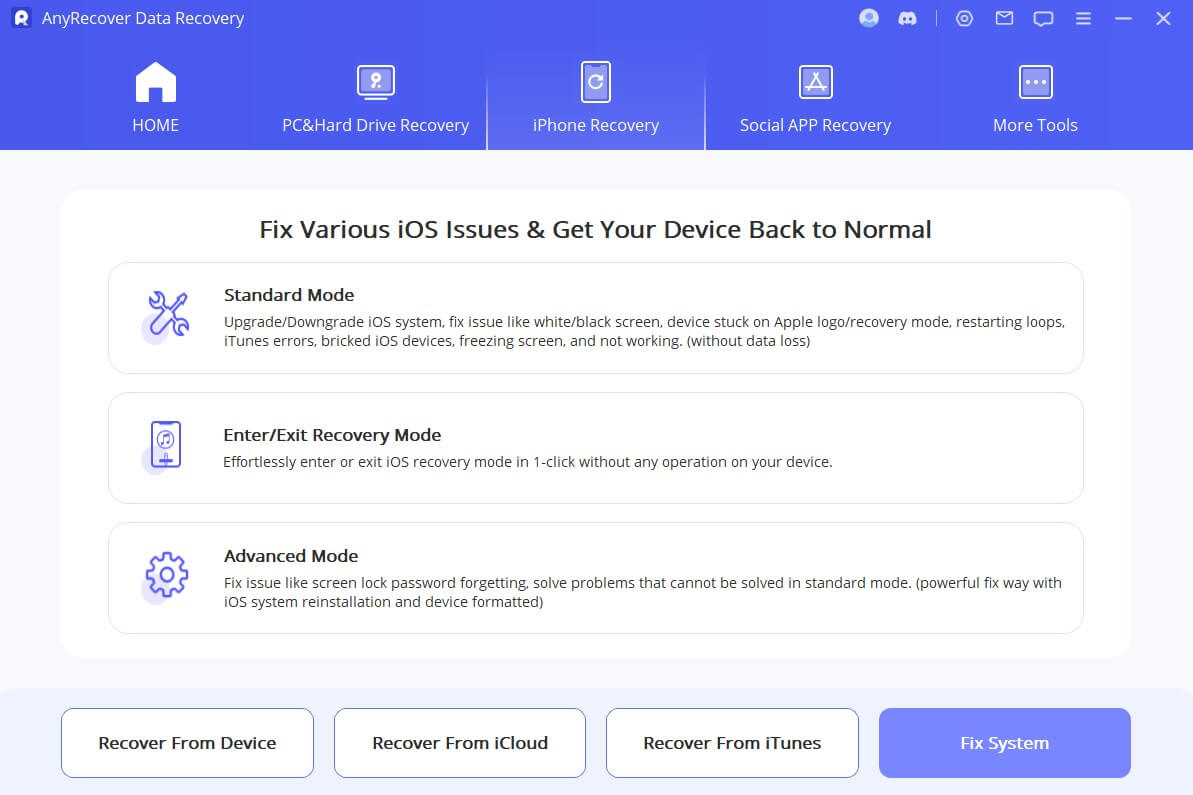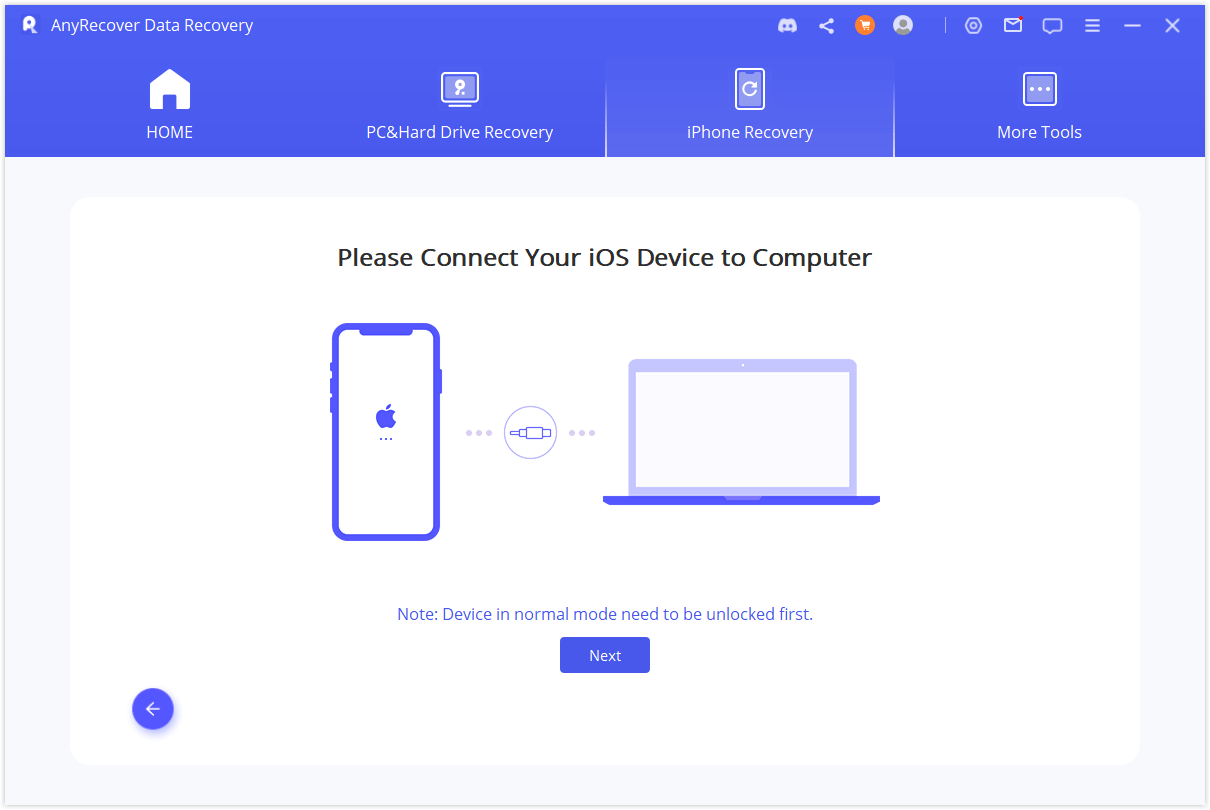 If your device is not recognized by Anyrecover, you can follow the instructions to place it in DFU or recovery mode.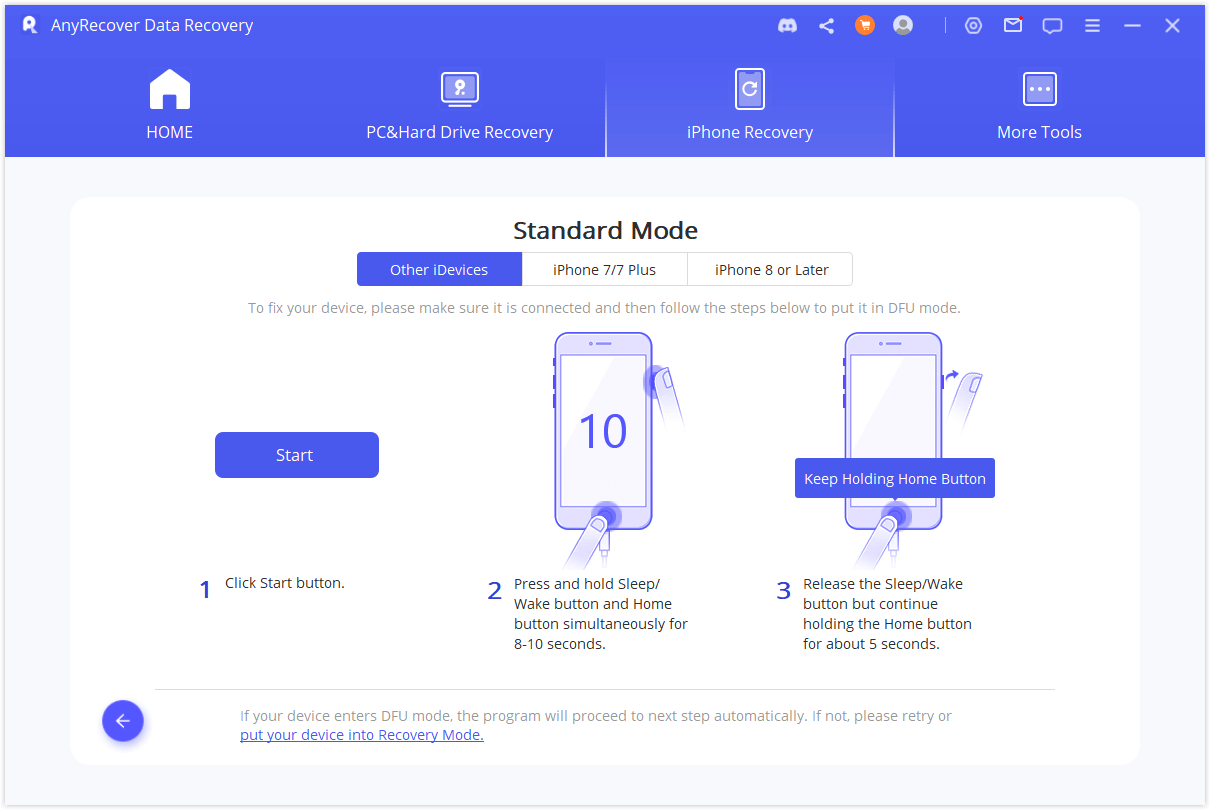 Step 2 Download Firmware
After entering DFU Mode or Recovery Mode, you need to download the updated firmware. The program will detect your device automatically and recommend the appropriate version for you.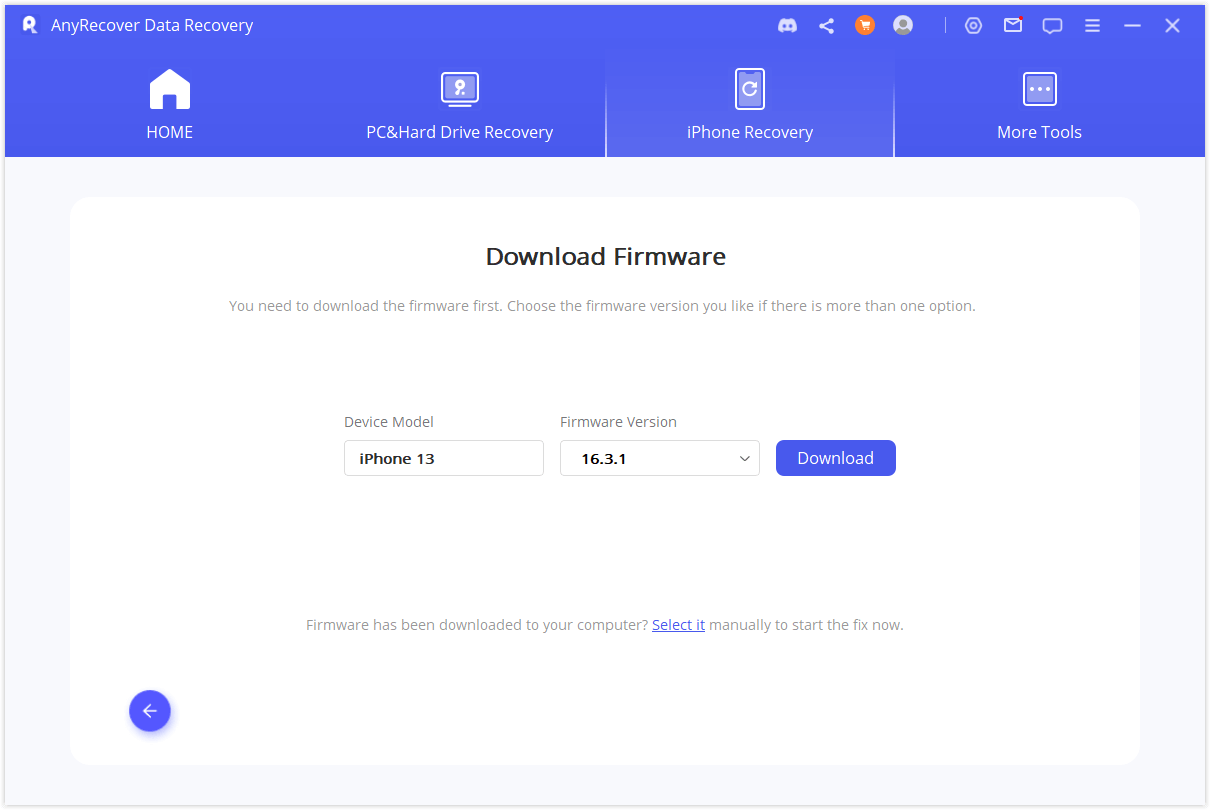 Step 3 Fix System with Firmware
When you have downloaded the firmware, click Start to Fix to verify it. Then Anyrecover will start fixing your iOS automatically.
Note: If your device is out of DFU/recovery mode in this step, you have to repeat step 1 and put your device in DFU/recovery mode again.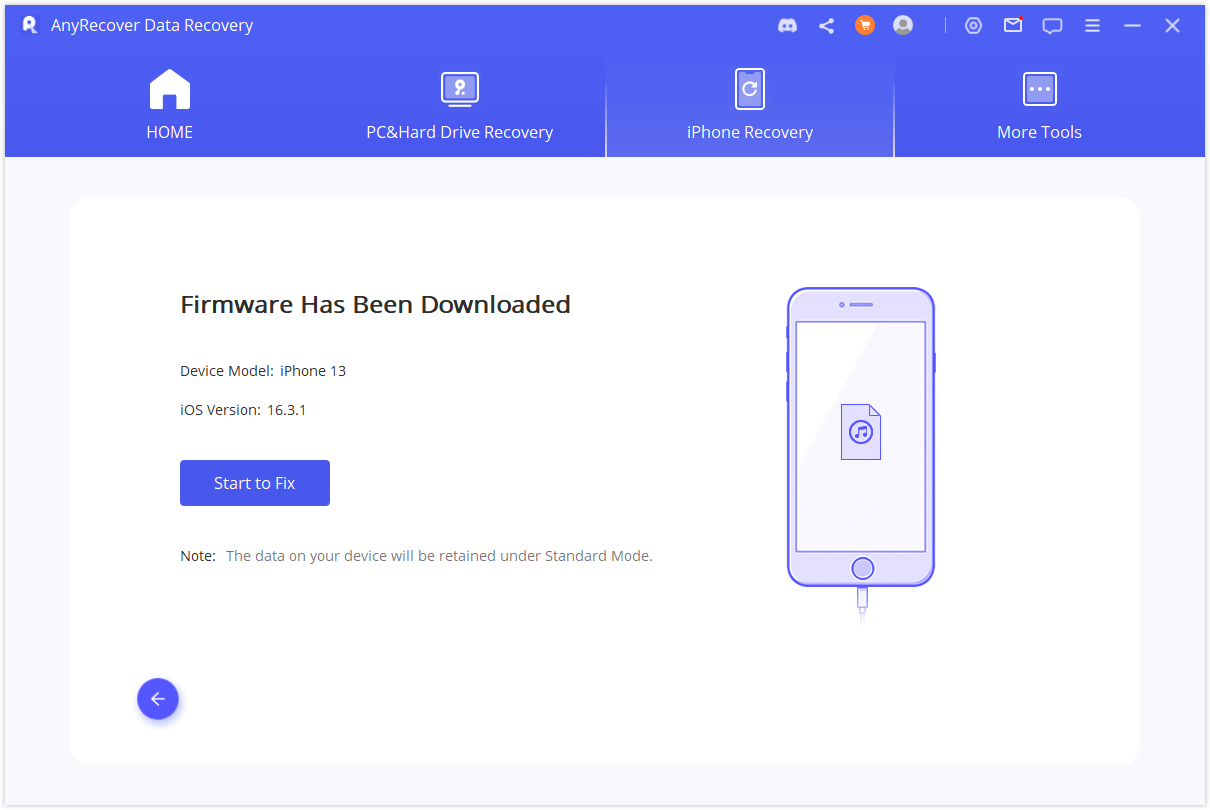 It might take some time to complete this process. Please wait patiently.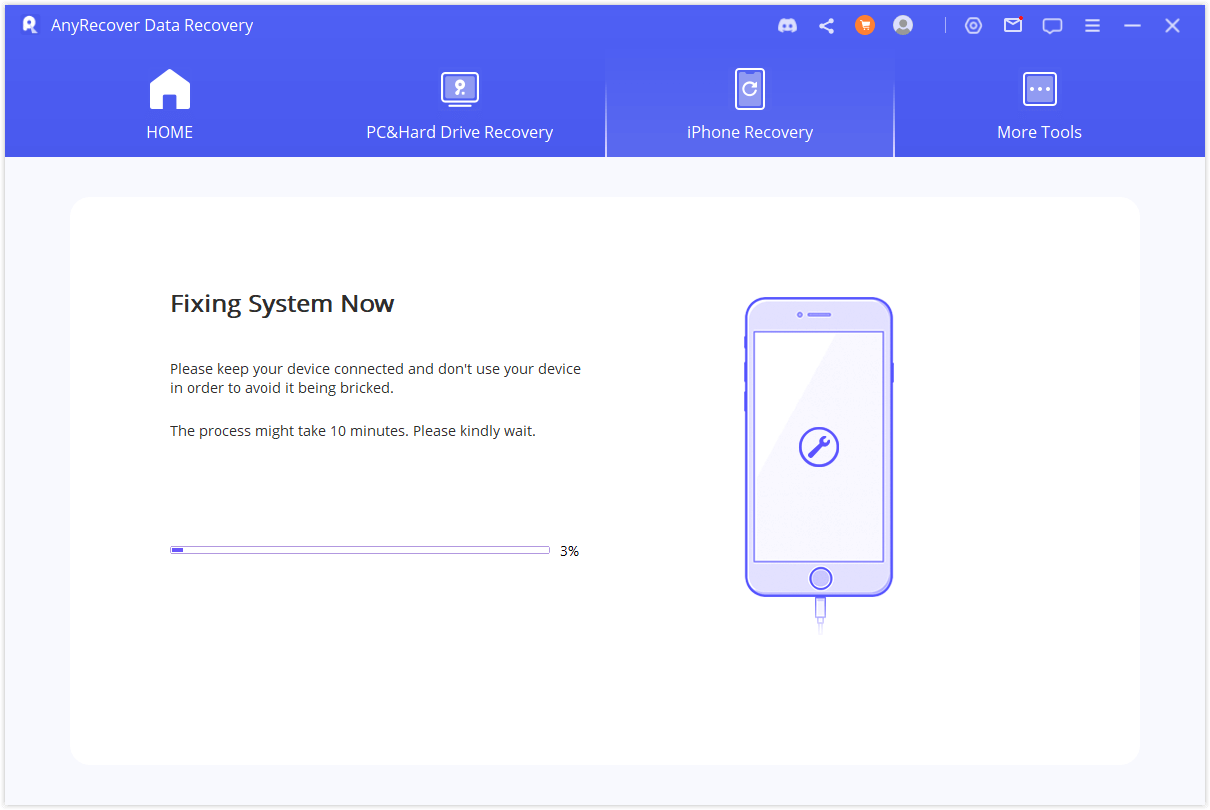 After the fixing process is finished, remember to check whether your device can start. Please try again if the device does not start.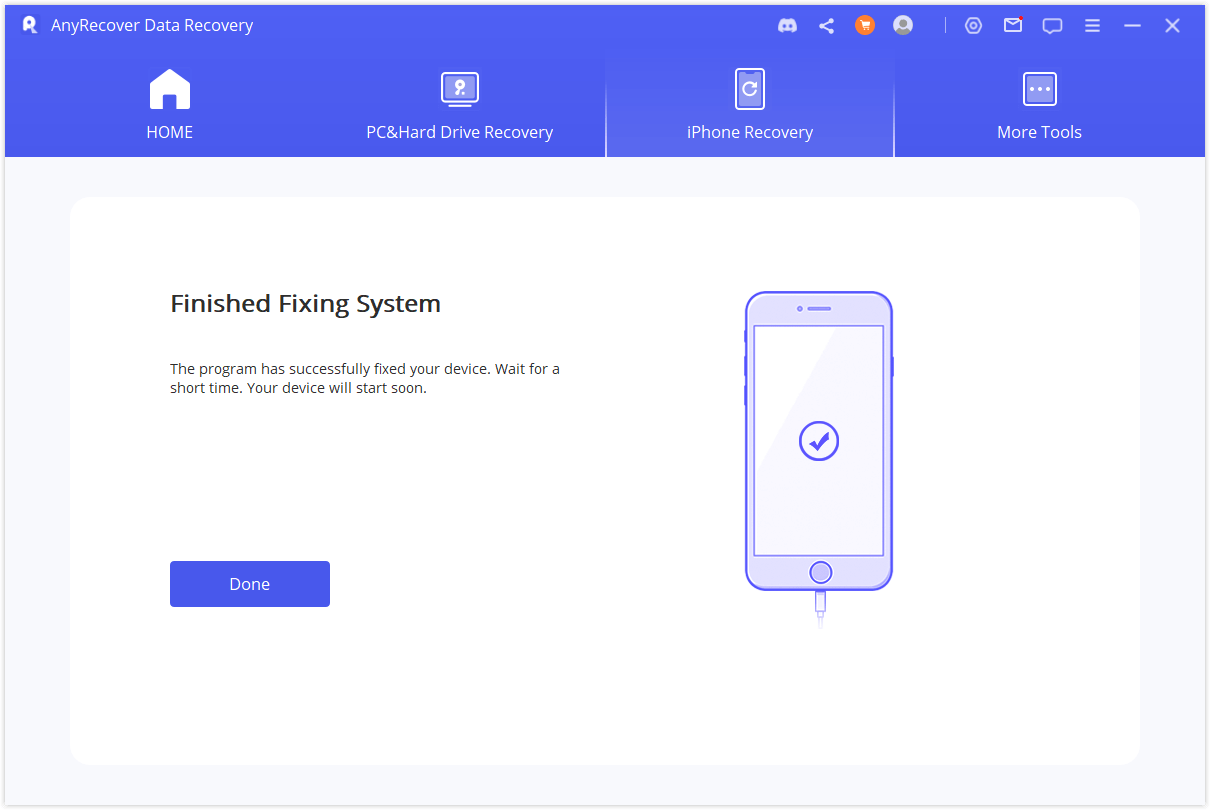 If the fix fails, you can try again in Standard Mode or AnyRecover Guide Page for Advanced mode.
Solution 4: Check whether the receiver has blocked you
If you consistently see the "sent as SMS via server" message when messaging a particular contact, there is a possibility that they have blocked your number. In such cases, your messages will be redirected through a server, preventing them from reaching the recipient. You can confirm this by asking someone else to send a message to the same contact. If their messages are delivered as regular SMS, it indicates that you have been blocked.
Solution 5:Open the "Show when delivered" option
By enabling the "Show when delivered" option in your messaging settings, you can check whether your messages are actually being delivered as SMS or through a server. To do this, follow these steps:
Go to your messaging app settings. Find the "Show when delivered" option and ensure it is enabled.
Send a test message to see if the message status changes from "sent as SMS via server" to "delivered" or "read" when the recipient receives it.
Part 3.

FAQ about Photo Vault App Recovery
Can I Recover Deleted Photos From a Photo Vault App?
Photo vault apps often provide a secure space to store sensitive photos, and their encryption methods make it difficult to recover deleted photos. However, if you have backed up your device or the photo vault app itself, you may be able to restore your photos from the backup.
How Can I Recover Photos From a Photo Vault App If I Don't Have a Backup?
Unfortunately, if you don't have a backup of your photo vault app or your device, it can be challenging to recover the deleted photos. While try some powerful data recovery software can be useful to recover your photos from a photo vault app if you don't have a backup such as AnyRecover.
Conclusion
Encountering the "sent as sms via server mean i'm blocked on android" message when sending text messages on Android can be frustrating. However, by following the troubleshooting steps outlined above, you should be able to resolve this issue and ensure that your messages are delivered as regular SMS. Additionally, we have addressed some frequently asked questions regarding the recovery of deleted photos from photo vault app and Android&iOS(AnyRecover)system fixing tool. Remember to always keep your data backed up to prevent data loss and protect your valuable memories.