"I lost my Pixel over the weekend. How do I restore them to my new phone (Samsung ao3s)? How can I restore SMS from Google Drive to a different Phone without factory reset?"
If you have ever been in a situation where you accidentally deleted a text message, it can be quite disturbing and a hassle to think of how to retrieve this message. Don't worry, this article can help. It provides a comprehensive guide on how to restore sms from Google Drive. You'll receive step-by-step instructions for recovering SMS via factory reset and extracting messages from Google backup without resetting your device. Also, you can retrieve messages on android even without Google Drive backup. Keep reading to find the method that works best for you.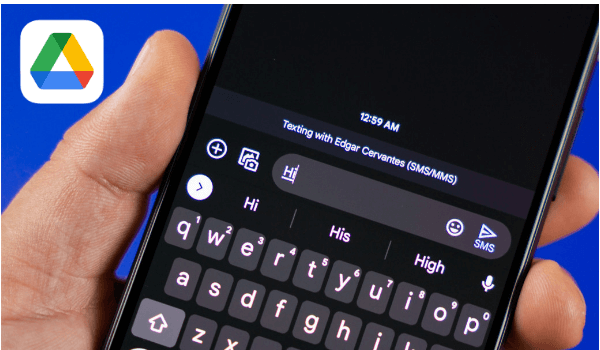 Part 1. How to Backup Text Messages to Google Drive
Backing up your data and text messages on your Android device is a great step to prevent the loss of certain texts or conversations. Backing up your text messages could be done through Google Drive cloud storage or locally stored in your memory card. It is often preferred to use the Google Drive option for cloud backup to prevent a loss of messages and allow you to restore messages when you switch your device.
Steps to backup text messages in settings
Backing up messages on Google Drive is  through the settings route and can be achieved by following these simple steps: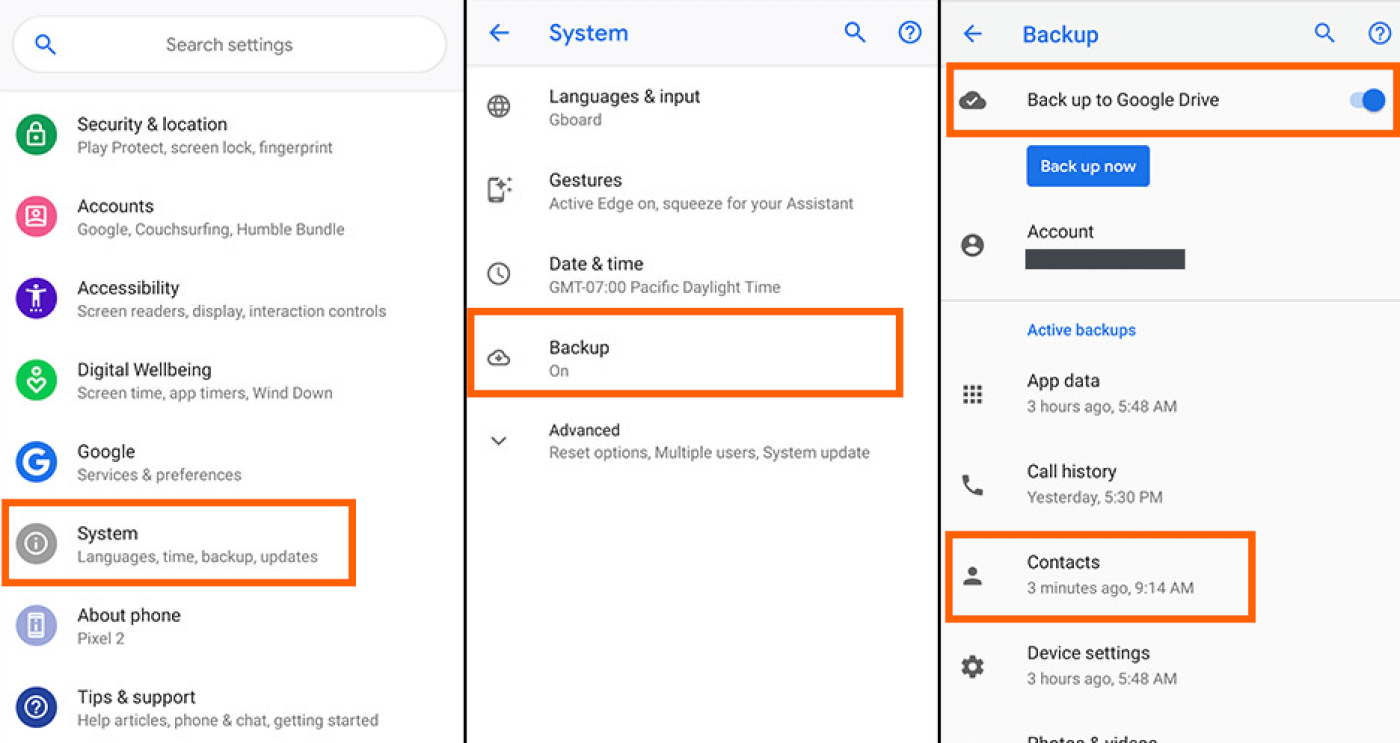 On your device, navigate to Settings, scroll to the bottom and select Google or System.
Now click on Backup and enable Backup to Google Drive.
Select the Google account to hold the backup data and click OK to confirm the action.
Part 2. Official Method to Restore SMS from Google Drive
If you have previously made a backup of your text messages on Google Drive, restoring it should be no problem using the factory resetting method. This method only requires a factory reset to restore the backup data. Note that you may lose significant data on your phone if you intend to take this route.
How To Restore SMS From Google Drive Via Factory Reset
Step 1 Go to Settings on your device and proceed to Backup and Reset.
Step 2 Select the Erase All Data option and click on Confirm to proceed with the operation. Sometimes, you may be required to provide your screen passcode for confirmation.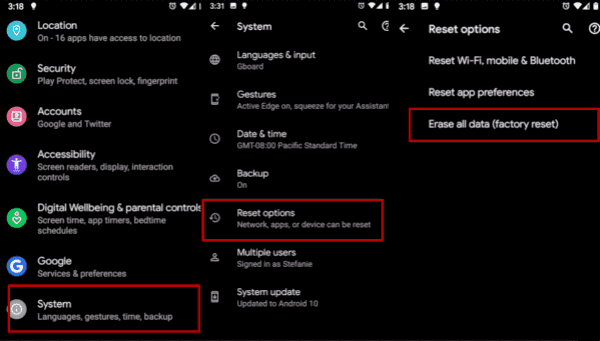 Step 3 After the factory reset is complete. Return to the Settings > Backup and Reset > Google.
Step 4 Sign in to the Google account used for the backups and click Sync.
Step 5 Select the data type you want to retrieve to your device and click Restore All Synced Data. Once done successfully, all your text messages will be restored to your device.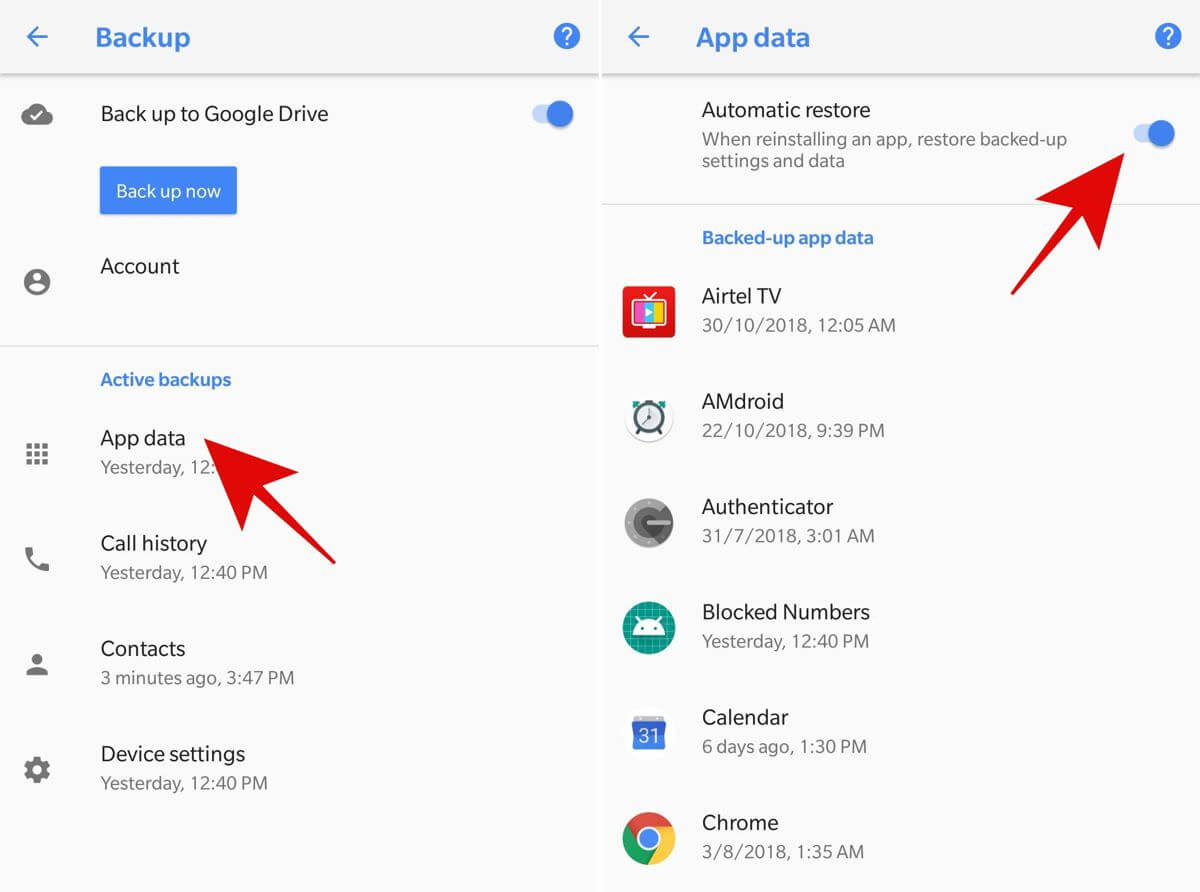 Part 3. Most Effective Way to Restore SMS from Google Drive
The best way to restore SMS from Google Drive is through Software designed to help recover all kinds of files on your device.
AnyRecover
is a great option to retrieve text messages from your Google drive
without conducting a factory reset
or
losing any other important data on your device
. Some of its unique and amazing features include the following:

Preview and selectively restore the messages & attachments you want from Google Drive
Restoring the SMS from Google Drive does not need a factory reset or your device to be rooted.
Directly restore deleted text messages from Android Devices without Google backup
Retrieve lost SMS Messages from different scenarios, including Lost/Broken phone, Forgotten Password, System Root, and more.
AnyRecover is compatible with 20,000+ Android devices.
How to use Anyrecover to restore messages from Google Drive
Step 1 Download Anyrecover on your windows or mac PC. Launch the Software and select Recover Data from Google Drive. Connect your device to the personal computer using a suitable lightning cable.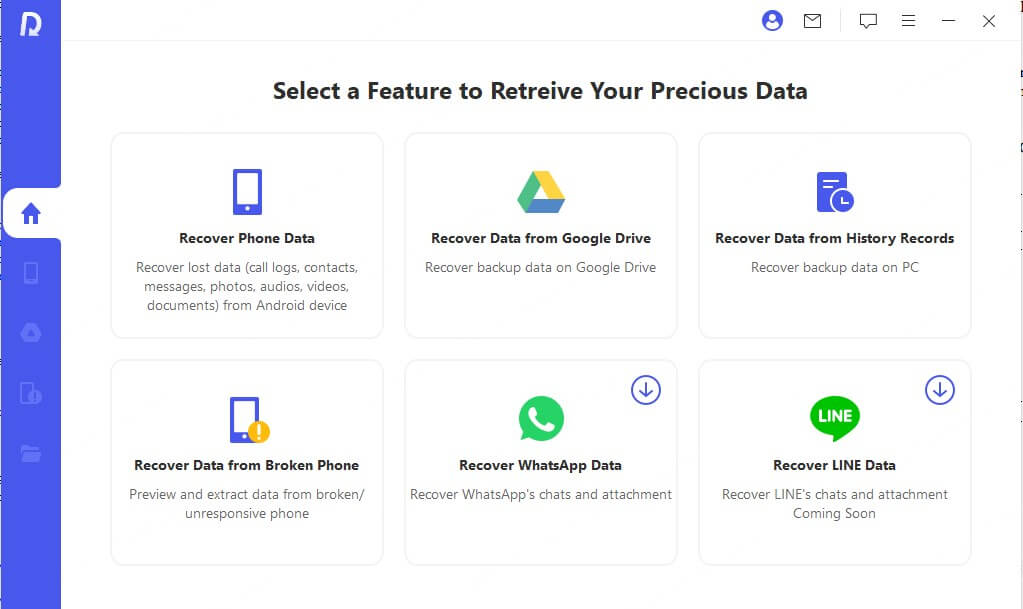 Step 2 Sign into the Google account which holds the backup data. The next interface displays all the data types. Select Messages to proceed.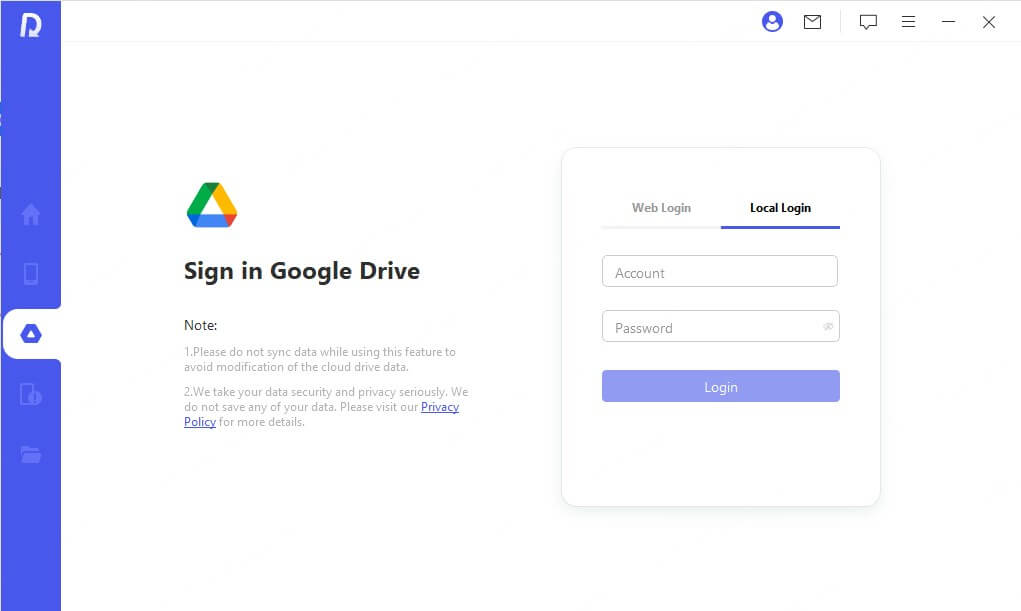 Step 3 The Software will begin to scan your device, and when the scan is completed, the data will be displayed on the interface. Select the specific data you want to recover and click on Recover to Device.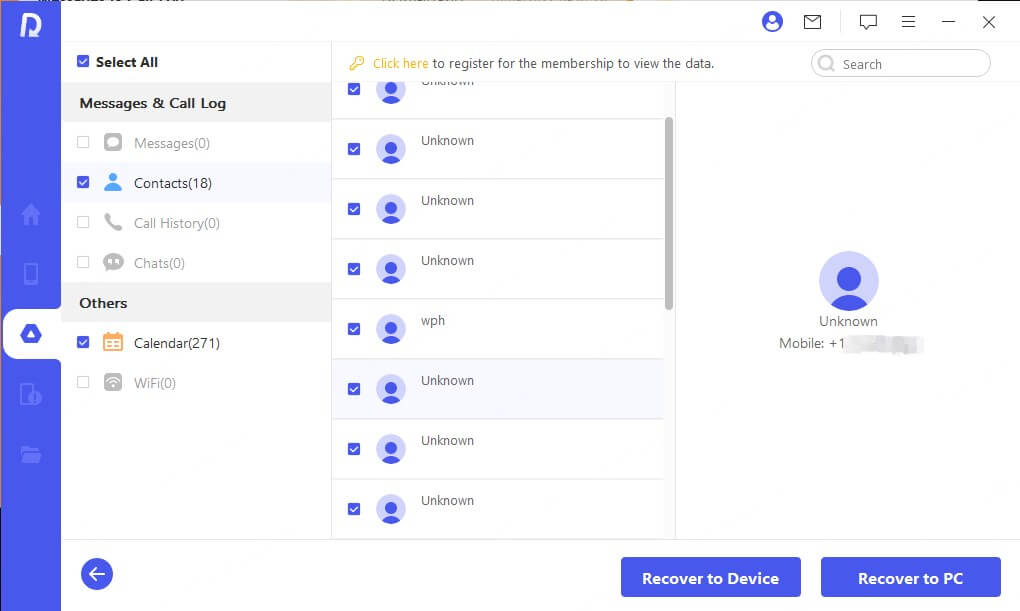 Tip
Google Drive only supports restoring all SMS messages, so users can't preview and selectively recover the messages they need. Also, it will be time-consuming when taking a factory reset. What's worse, they may lose the current data on their devices. However, AnyRecover can let users preview and selectively recover the SMS messages in 3 steps.
Part 4. Restore SMS from Google Drive by Contacting the Support Team
If you need to restore your SMS from Google Drive and have been unable to do that through a factory reset, you can attempt to contact the customer support team for assistance. Note that this is not a guaranteed method and should be considered a final resort. To Do This:
Log into your Google Drive and open the main folder.
Navigate the page and select Contact Us at the top corner of the page.
Select your most preferred contact method and explain that you are trying to recover the SMS backup.
The support agent will confirm if your texts can be resolved after looking into your account.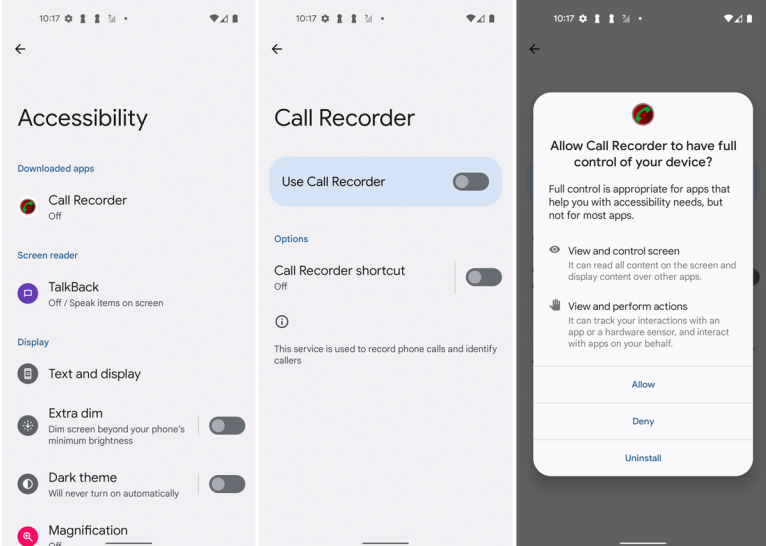 Part 5. FAQs About Restoring SMS from Google Drive
Q1. Where Are SMS Messages Stored on Android?
"How can I check my sms messages? "You can find your SMS stored in a database in the internal memory of your device. These text messages are stored in an SQLite database folder which can only be seen on a rooted device
Q2. How Can I Recover Deleted Text Messages Without Backup?
Recovering deleted text messages without any backup is possible through Anyrecover software. With Anyrecover software, a scan is performed on your device to detect the text message in question, after which it can be previewed and restored.
Q3. Can I Recover Deleted Text Messages Android Without Root?
There might be other methods to recover deleted text messages involving your device getting rooted. This is not the case with Anyrecover, as you have to make no significant alterations in your device for your deleted text messages to be restored.
Q4. Is It Possible to Restore SMS from a Broken Phone?
A broken phone is not a hindrance to restoring SMS. AnyRecover tool has been designed to restore lost and deleted messages, even from broken phones and faulty devices.
Conclusion
In this age of advancement in technology, losing a text message either through accidental deleting or switching devices should not be an issue. All of the above methods highlighted in this article are a fix to help restore your text messages from Google Drive on your Android mobile devices.
Restoring from google drive directly could not preview and selectively recover the sms messages you want and need to take a factory reset when restoring them to Android Phone. However, with the help of AnyRecover recovery software, users can restore their data and messages selectively and without factory resetting or data loss. Download the Software on the official website and join millions of others who have used Anyrecover to restore files successfully.