Videos have become an essential part of our daily lives, both personally and professionally. However, video files can sometimes become corrupted due to incomplete downloads, file format errors, or unexpected shutdowns, which can be frustrating and potentially result in the loss of valuable memories or important work-related footage.
In this article, we present the top six online video repair tools that can efficiently and quickly repair your damaged video files, If you're seeking a hassle-free solution to fix your videos files, continue reading to discover the best online video repair tools available.
Part 1. Best Video Repair Software - AnyRecover
AnyRecover data recovery is an all-in-one solution for all types of data files, i.e., around 1000 types; however, here, we will stick to AnyRecover as a video repair tool. It is available for various platforms, including Windows, Mac, Android, and iPhone, so you can use it to fix corrupted mp4, for corrupted video file repair, and recover your video files on any of your devices.
Though you may assume that corrupted video file repair is a complicated process and many steps and technicalities are involved, AnyRecover is a very simple and easy-to-use video repair tool. You will have to make a few clicks to select your file for video fixer, and it will take hold of the rest of the process itself.

2,061,704 Downloads
Features of AnyRecover
It is a video repair tool and also supports video recovery. So if you have accidentally deleted the file, your hardware was corrupted,  or you are looking for corrupted video file repair, this is your all-in-one solution.

200Mb can be recovered freely without compromising the success and recovery rates.

AnyRecover is a video recovery software that allows you to preview a file before the complete file is processed so that you can only download the files you need.
The safety and security of your data are guaranteed as it contains no malware or viruses.
Pros
A fully functional free version is available for up to 200MB of corrupted video file repair.
Intuitive user interface for easy use without any learning curve.
Supports a wide range of video file formats on multiple operating systems.
Very supportive and responsive customer service.
Cons
The free version supports only three corrupted video files.
Huge files ranging beyond GBs can be an issue.
Part 2. Other 5 Video Repair Tools
The following five video repair tools are also very competitive. Some of them are free, while others have different payment packages. You must review the supported platforms and file formats and choose the best suitable video repair software.
1. VLC Media Player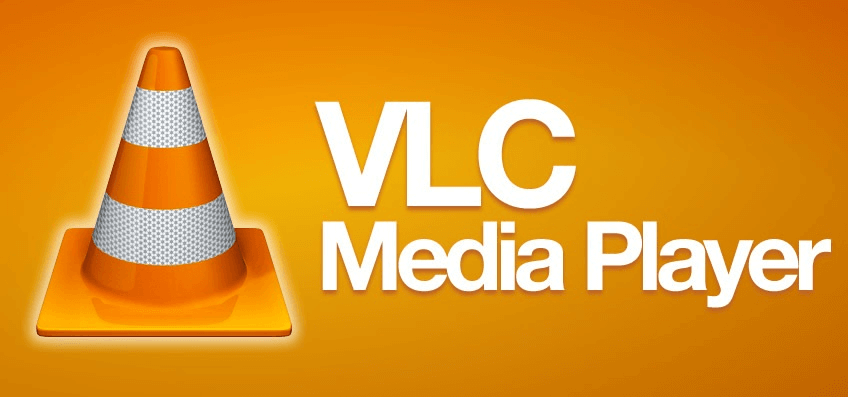 VLC is a Windows software that was introduced as a media player. However, more advanced features were introduced, including corrupted video file repair. As soon as you play a corrupted file, VLC will automatically attempt to repair it. It allows you to play uninterrupted video files by re-encoding damaged segments and restoring the file's structure.
Pros
It is free to use and is part of the VLC media player.
It can detect the distortion in a video file and attempts to repair it automatically.
It can repair missing segments, fix broken pieces of the video file, and sync the audio and video playback.
Cons
Works for Windows only.
Limited file formats are supported and must be converted into AVI to be fixed.
2. Stellar Repair for Video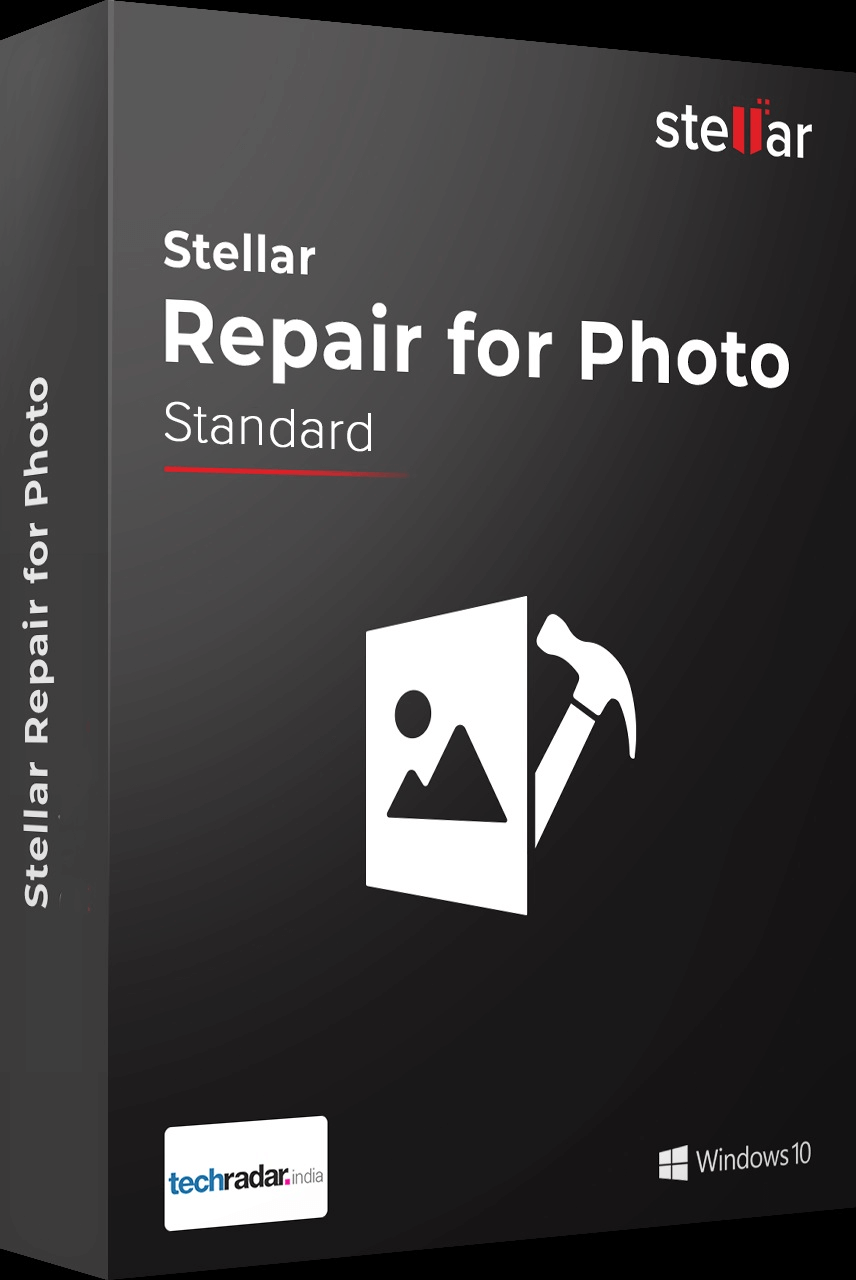 Stellar Repair for Video is another top video repair software and supports up to 17 video file formats. This software scans and fixes your video file for uninterrupted and unbroken videos. Its salient features are editing, conversion, transfer, and processing of videos.
Pros
Allows you to fix issues in videos simply.
Up to 17 video file formats are supported.
It can also repair severely corrupted video files in advanced mode.
Batch repair is available.
Cons
The free trial version allows you to see a 20% preview only.
The user interface has room for improvement.
The paid version is a bit pricey.
3. Restore.Media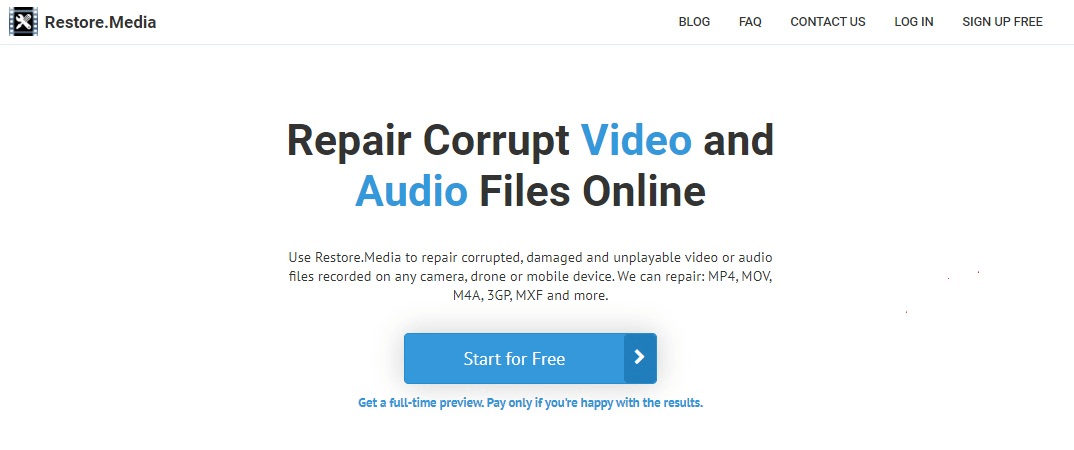 Restore. Media is an online video repair tool to fix unplayable video files. It can repair corrupted video files with missing or damaged headers and accidentally remove files. The supported file formats are MP4, MOV, 3GP, MXF, etc.
Pros
It supports MP4, MOV, 3GP, M4V, MXF, and M4A file formats.
You can attempt both automatic and manual Repair.
Restore.Media allows you to preview the complete Video to check for any artifacts or distortions.
Cons
It is difficult to repair deleted files from SSD or HDD because of high fragmentation; however, deleted files from SD cards can be recovered easily.
The Price is a bit high.
4. FIX.VIDEO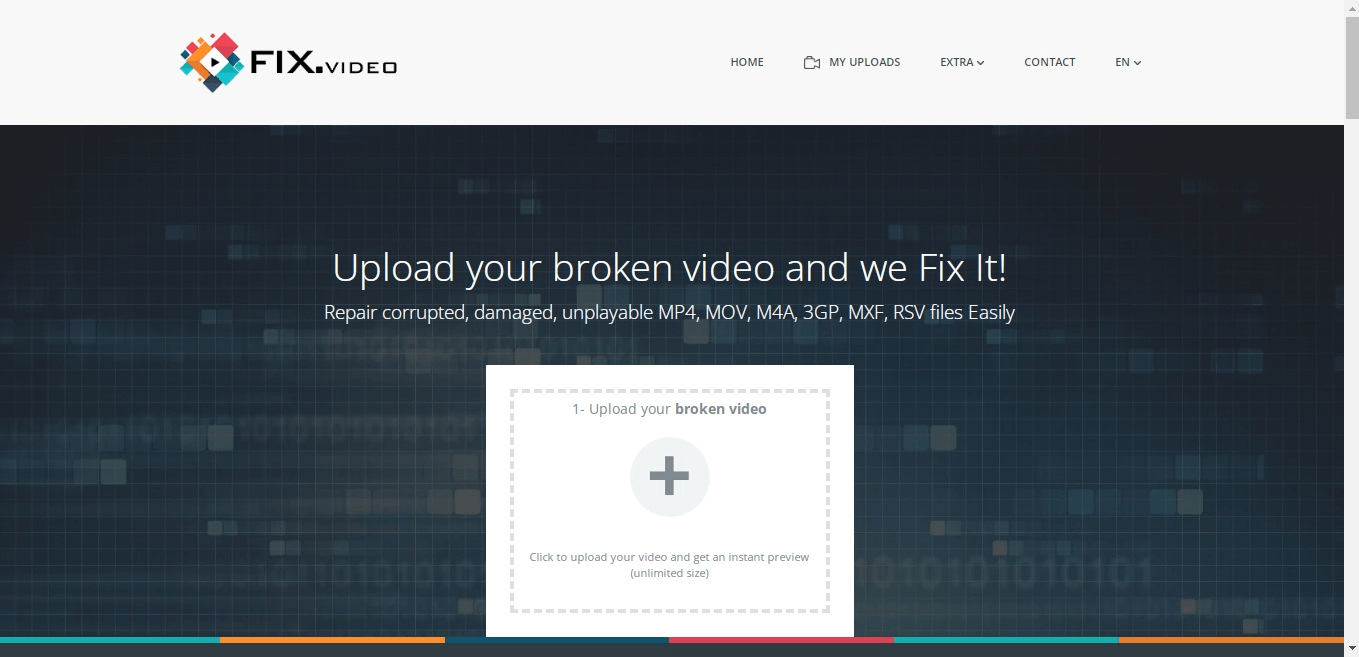 Fix Video is another online top video repair tool that can repair video files, whether damaged or truncated. It can fix MXF, MOV, 3GP, MP4, RSV, and M4V.
Pros
It supports MP4, MOV, M4A, 3GP, MXF, and RSV file formats.
No size limitation.
Cons
Direct upload from an SD card is not supported.
5. Online Converter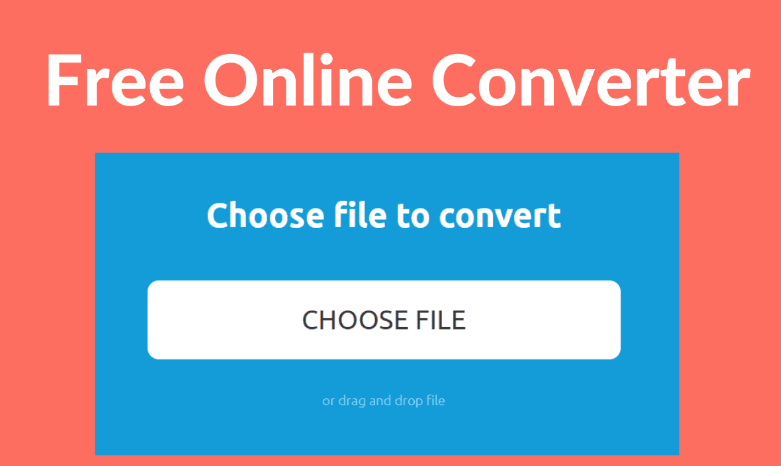 This is a free video repair tools online. It repairs common errors in video files to make them playable without interruption or delay. It supports MOV, 3GP, and M4V video file formats; however, the output format is always MP4.
Pros
Very easy to use.
It can be used from any platform using a web browser.
No need to download or install it.
Cons
It can go idle sometimes, and you will have to upload the file again.
Online converter does not support encrypted or protected video files.
Part 3. Comparison Chart Of 6 Online Video Repair Tools
| Video Repair Tool | Compatibility | Formats | Extra Feature | Price |
| --- | --- | --- | --- | --- |
| AnyRecover | Windows, Mac, Android, iPhone | Eight formats, including MP4, MOV, AVI, and QTRM | Batch repair of multiple files | Starting $49.95 |
| VLC Media Player | Windows | AVI, MOV, MP4 | Can repair video files on removable devices. | Free |
| Stellar Repair for Video | Windows 10, macOS Big Sur | MP4, MOV, AVI, MKV, AVCHD, MJPEG, and other file formats | Repairs corrupt header, data, frame, sound section, video movement issue, etc. | Starting $49.99 |
| Restore Media | Online | MP4, MOV, M4A, 3GP, MXF, INSV and more. | It can also repair audio M4A files | Free to start |
| FIX.VIDEO | Online | MP4, MOV, M4V, 3GP, ProRes, RSV, MXF | Quick and easy | Free to preview, paid to download the repaired Video |
| Online Converter | Online | MP4, MOV, M4V, 3GP, | Size Limitation: 200 MB | Free |
Conclusion
It is a very frustrating situation when your video file is corrupted because of a high voltage spike, hardware issue, or fragmentation. We have listed the best online video repair software to help you recover your files fully without any damage.
AnyRecover stands out among other video repair softwares because of its wide platform and operating system support, fast recovery, and the best customer support. You can recover up to 200MB in the free version without any limitations, but if you go beyond that, you need a paid package.