Using a SanDisk pen drive, or flash drive, is very common. They make it easy to store data, secure files, and bring essential contents with us wherever we go. However, unfortunately it is quite common for SanDisk pen drives to become corrupted, or to have numerous problems, which will lead to data loss.
With that in mind, you might wish to try out one of the numerous SanDisk pen drive recovery software free download options out there today. There are numerous options, but we have five quality options to recommend below. First, though, let us take a look at common issues with SanDisk pen and flash drives.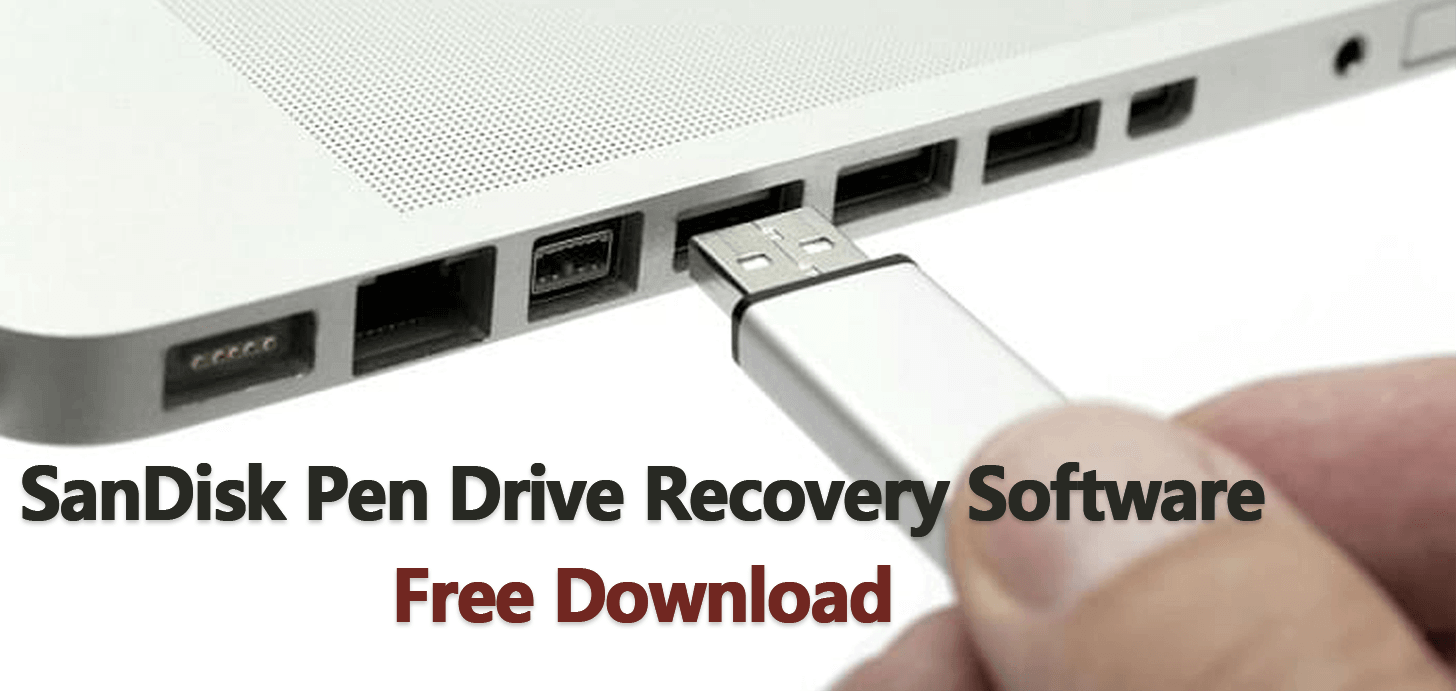 Part 1. An Overview of SanDisk Data Recovery
1. Common Scenarios for SanDisk Storage Device Data Loss
There are numerous causes and reasons for SanDisk data loss, and it can come from various mistakes made during usage. Some of the most common reasons for corrupted, lost, or damaged pen drives include:
Disconnecting your SanDisk pen drive in the middle of data transfer or download.
Formatting your SanDisk pen drive by mistake, most likely done on your computer.
Your pen drive has become raw, and needs to be reformatted. This can happen suddenly.
Viral attacks that can leave your pen drive not recognised as being properly formatted.
Flash drive is not recognised on a computer, causing data loss during connection.
While the reasons why these issues happen can be varied, these are among the most common reasons for SanDisk data loss and thus the need for data recovery.
2. Can You Recover Data from SanDisk Devices?
Yes, it is possible to carry out recovery using free SanDisk recovery software. When you deleted or lost files from your Sandisk pen drive, they still stay on it even though you cannot see and access them. Professional data recovery software develops advanced technology and algorithms to scan the lost data, thus retrieving them. Next, this article will show you 5 best free Sandisk data recovery software.
Part 2. The Five Best Free SanDisk Recovery Software
1. AnyRecover
As one of the best options for anyone looking for a free SanDisk recovery software, AnyRecover comes highly recommended. This tool provides you with everything you need to get the job done in a timely manner. Apart from its highest success rate and safety rate, it also provides you with a range of useful features, which include (but are not limited to):
Compatibility with Windows XP and above, as well as MacOS compatibility.
Supports data recovery for 1,000+ file formats including photos, documents and archives.
Recover data which has been lost on your computer device, pen drives and SD cards for various brands, USB drives, etc.
Recover data which was emptied from your Recycle Bin permanently, removed from formatted drives, virus attack and other situations.
You are allowed to recover 8 files for free, without size limit from your Sandisk pen drive.
Thanks to its excellent compatibility and all-around ease of use, AnyRecover is rated as one of the best tools for data recovery. It is our primary choice a SanDisk pen drive recovery software free download.
Pros
Deals with over 1,000+ file formats.
Supports most typical devices.
Thorough, deep file scanning.
Recover permanently deleted files.
Con
To scan large files, it may take some time.
How to Use the Free Sandisk Data Recovery Software -- AnyRecover
Step 1 Download and install AnyRecover. This is available for both Windows and MacOS, so download the version that works for your operating system.
Step 2 Connect your device. Connect your SanDisk pen drive to your computer via USB. Within AnyRecover, select the pen drive as your location.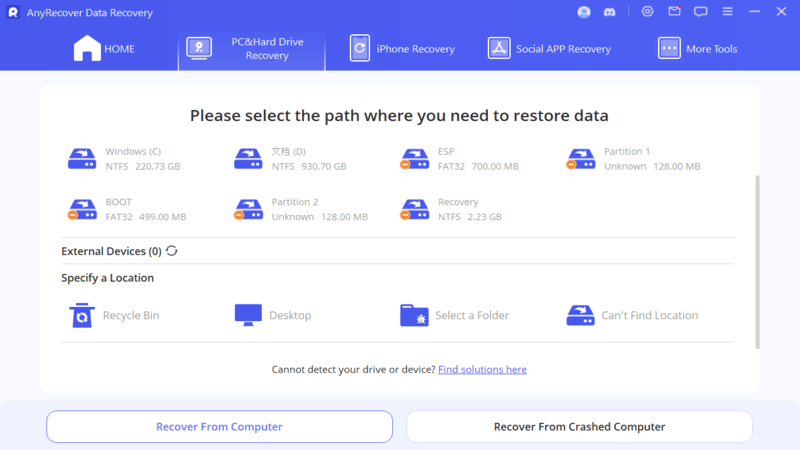 Step 3 Scan the device. Now, scan the device using AnyRecover – the length of time the scan takes is dependent on the drive size and your computer performance.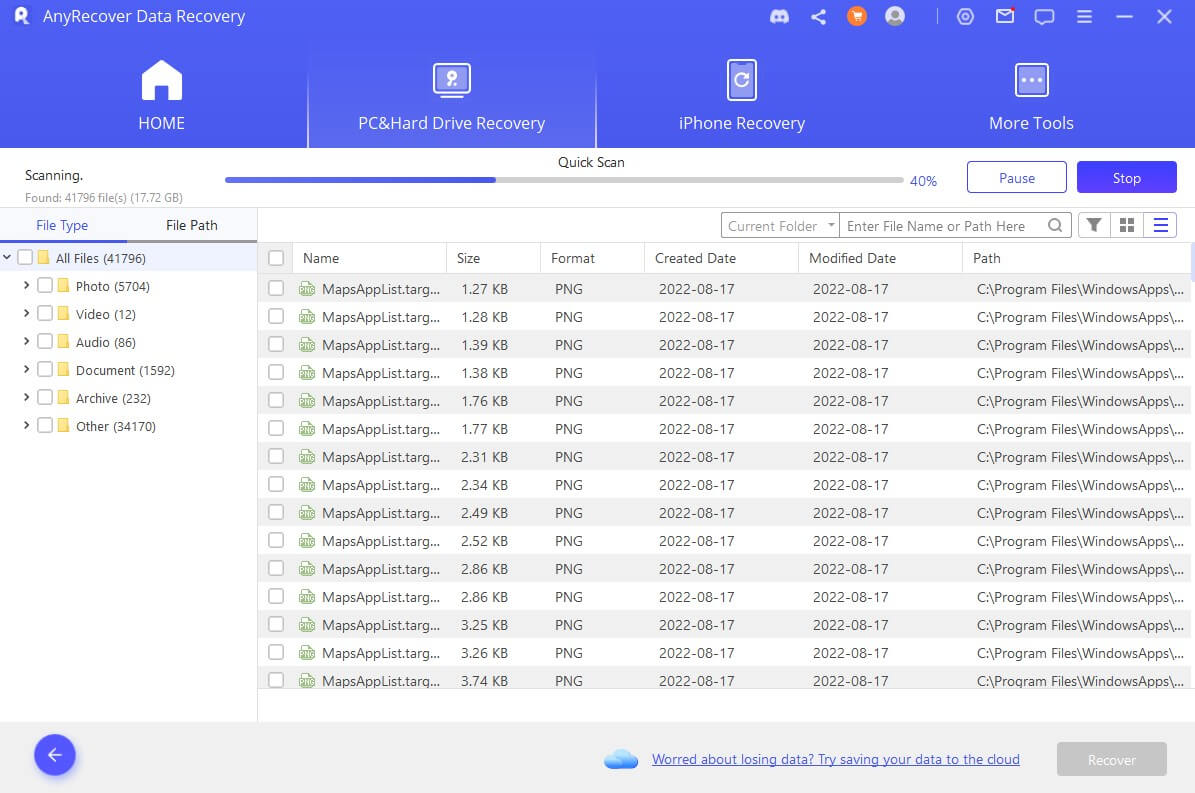 Step 4 Recover the file. Once scanning is ready, locate the targeted files you wish to restore and click Recover – choose a location to store the files for saving.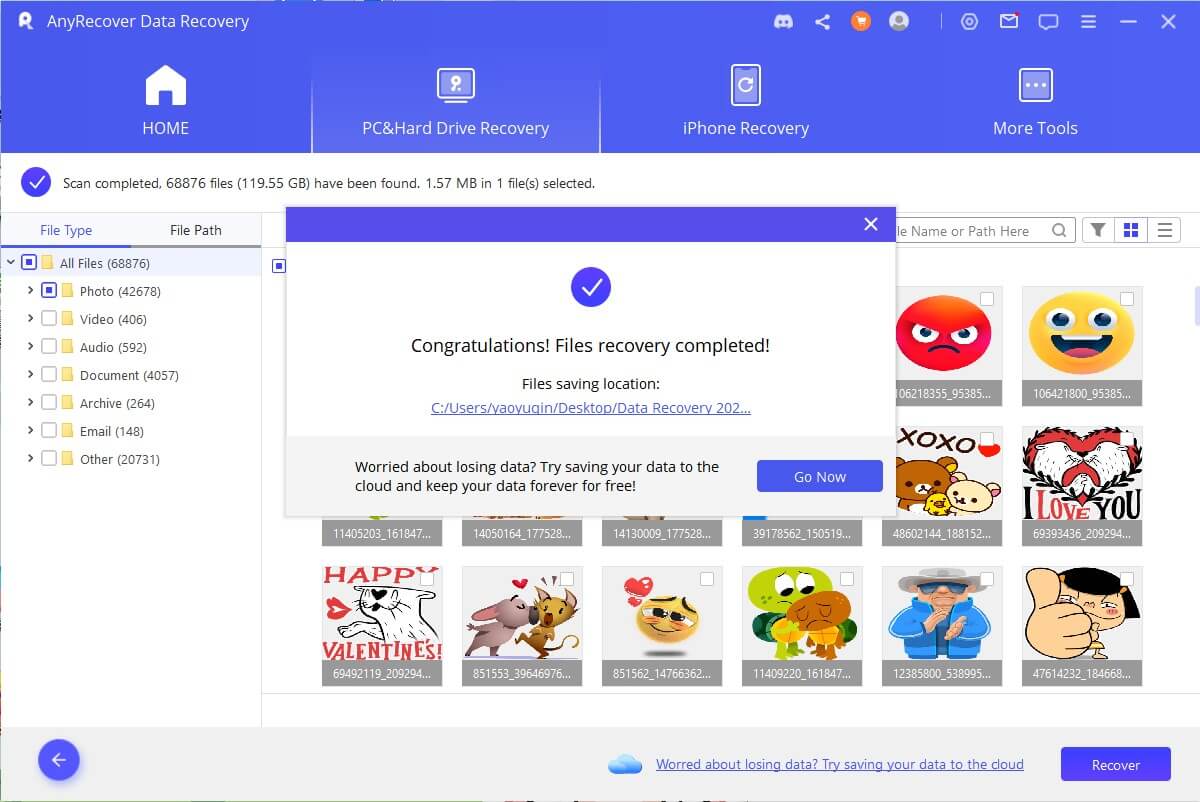 It is really easy to restore and recover lost data from your SanDisk flash drive with AnyRecover!
2. Recuva
Recuva is a popular alternative for those who want to get files back quickly and easily. It's a good choice for those who want to scan their document quickly and easily for important details. It includes useful overwriting tools, formatted drive scanners, and support for virtual hard drives.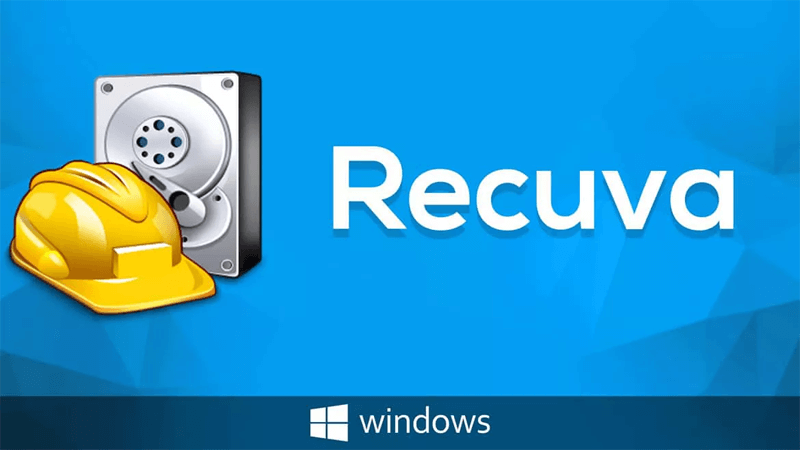 It is also useful for those with lower-end machines, as Recuva used very little processing power to run its scan and recovery options. However, it can be hard to use thanks to a rather complex user interface, and it can be quite slow compared to other SanDisk data recovery options.
Pros
It can deal with data recovery for some files types such as photos, audios and documents.
It uses very little processing power.
It offers virtual HD support.
Cons
Sometimes, it fails to scan the following drives and is unable to open the recovered files.
It is only available for Windows systems.
Deep scanning times can be glacial.
User interface is confusing to work with.
3. RescuePRO
Another useful option for SanDisk file recovery is to use RescuePRO. This has become a good choice for restoring lost, damaged, or corrupted files. It is typically aimed at photo recovery, but it can be used for various other purposes as well. It can also deal with images, video, music, and documents.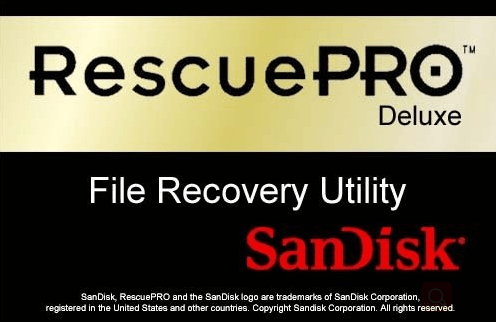 However, the free edition has limits on what it can and cannot process, and it also has issues with capability. The free edition is limited to 64GB drives, whilst the Deluxe edition provides 512GB support. Adding in some confusion with the user interface and the fact it cannot manage hard drives, it can be quite a limited tool in some ways. For a free SanDisk scanner, though, it works well.
Pros
It is compatible with most common OSs.
It can back-up SanDisk cards.
It is great for restoring lost media.
Cons
It can be cumbersome to use, rough UI.
It does not support HDDs or RAIDs.
It is too expensive to upgrade to Deluxe.
4. Wise Data Recovery
A suitable free option for SanDisk recovery, Wise Data Recovery is a decent starting point for most users. However, it lacks the ability to properly deal with damaged hard drives and damaged pen drives. Add in a rather pricey professional subscription and the lack of support for exFAT (common for Mac users), and the limits with WDR might outweigh the cons.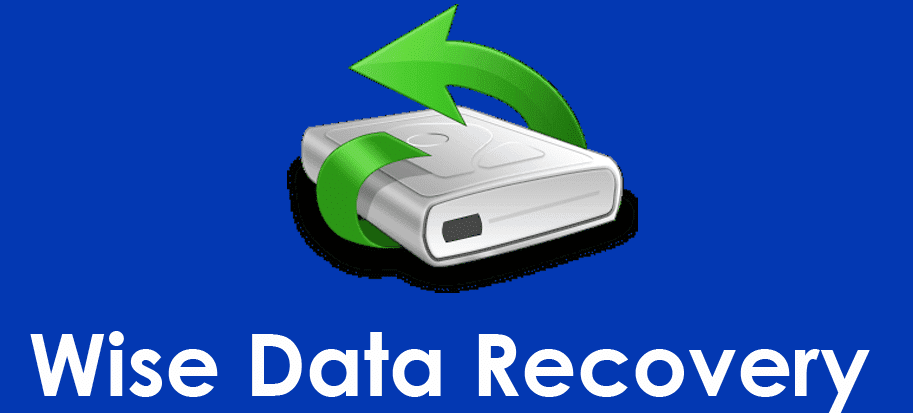 On the plus side, it is free to use and can restore recently deleted files with relative ease. It also provides vast support for a wide range of file types, making it a versatile, reliable option.
Pros
Useful for restoring deleted files.
Compatible with most file types.
Cons
Lacks support for exFAT file systems.
Unable to deal with hard drives.
Not suitable for major data corruption.
5. CardRecovery
Lastly, CardRecovery is quite a popular selection, too. It is most commonly used for SD cards. Primarily aimed at restoring photos, it can restore formatted, deleted, corrupted, and damaged photos from an SD card or other memory card. However, it lacks support with numerous file formats, and it cannot be used for anything other than SD cards. In the event of a damaged pen drive, this might not be useful to you.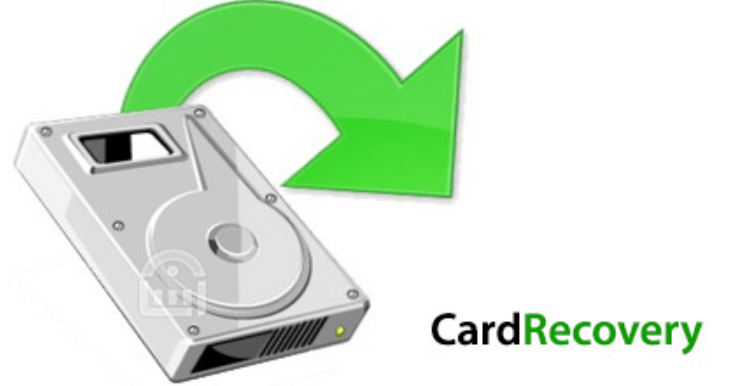 It does, though, have an easy to use interface and is very user friendly.
Pros
Easily restores lost or damaged images.
Quick and easy to use scanning system.
Great user interface, ideal for newbies.
Cons
Only aimed at SD/CF/Memory cards.
Only suitable for images and media.
Lacks support for common formats.
Part 3. Tips on Successful SanDisk Data Recovery
To make sure you pick the right software from the above list to recover data from the Sandisk pen drive, we recommend that you look at the following tips to ensure data recovery is successful.
Ensure that your chosen SanDisk data recovery free download is compatible with your current operating system and can manage more than one file type, allowing for multiple recoveries of lost data.

For a successful Sandisk data recovery, stop creating new data on your memory card so as to avoid data overwriting. Otherwise, you may never get lost files back.

If your Sandisk pen drive is corrupted and there is an error message asking you to format it, don't do that and just close the box.

Many articles suggest you run Chkdsk to fix corrupt file system, but if you would like to recover the important data in it, don't use this function.
Bonus: How to Maintain SanDisk Devices and Prevent Data Loss in the Future
While you can always use SanDisk recovery free tools, you should look to prevent data loss as much as you reasonably can. To help you do that, we recommend that you keep the followings in mind.
Always store your SanDisk pen drives in a cool, dry place where moisture does not build.
Keep your pen drive away from potentially corrosive substances, such as batteries.
Avoid constant writing and rewriting; flash drives can manage 10-100,000 write/erase cycles.
Ensure your chosen SanDisk pen drive has a design that allows for easy connection.
Always be gentle with your drive when you are placing it in or removing it from the USB slot.
Try to keep some open space on the pen drive at all times, maximising lifespan.
Never remove your pen drive quickly – always "eject" it using the correct protocol.
Remove your flash drive from your computer when it is not in current usage.
Do not edit files which are stored directly on the flash drive – edit and reupload.
Keep these simple tips in mind, and you can maximise lifespan whilst minimising the risk of data loss in the future.
Conclusion
While it can be tough to predict the data loss from your SanDisk device, you are free of worry with the above free SanDisk data recovery software options. Each of these options can provide an easy, methodical way to recover lost data from your SanDisk devices. If you want the most reliable option, consider AnyRecover.