Imagine your cell phone falls into the water and get damaged. All your important videos, images, text messages, WhatsApp messages are caged in the unresponsive device, and you have no clue about how to access your files. So, what will you do? How will you get your files back? Well, this is where the importance of cell phone recovery software comes into the picture. Whether your cell phone is damaged, or you've accidentally deleted your files, you can use cell phone recovery software to restore your data.
We hope you don't get into any of the situations mentioned in the introduction. But, in case you do, here's a list of 5 cell phone data recovery software that you can use to find your lost data.
Part 1: Can Phone Data Be Recovered?
You may run into cell phone data loss under various scenarios like corrupted files caused by an app that requires administration access, system update without backup, malware, factory resetting and mistaken deletion. It's truly frustrating when you are faced with these situations. In these cases, can Phone data be recovered? Well, although there is no recycle bins in most Android cell phones, you could recover deleted or lost data with professional cell Phone data recovery software.
Why could cell Phone/Android data recovery software bring lost data back? Actually they are designed to scan the memory of your cell Phone to seek for files. When you deleted a file, it is not removed completely though your device marks it as missing and you are unable to see it. Therefore, as long as the storage space previously occupied by deleted data isn't overwritten by new data, any cell Phone data recovery programs are capable of recovering deleted data.
Part 2: What Are the Best Phone Recovery Software?
Once there is data loss on your cell phone, you had better use Android data recovery software to get it back as soon as possible. For your benefit, you can check 5 most popular and effective tools below.
1. AnyRecover
The first and most recommended cell phone recovery software in the list is AnyRecover. Using AnyRecover you can easily recover deleted files or lost data using a unique data recovery algorithm. The software works really well for both the Windows (Windows 11 supported) and the Mac versions.

Key Features of AnyRecover
Recover lost data from different situations including a cell phone virus attack, accidental deletion, system crash and formatting.
Recover files from diverse devices such as cell phones, digital cameras, flash drives, memory cards, external drives and more.
Recover numerous types of file formats, for instance, photos, videos, audios, office documents, archives, etc.
Recover 8 files for free with a user-friendly interface and 3 easy-to-operate steps.
Both Mac and Windows versions are available. It also supports the latest Windows 11.
Step 1 Launch AnyRecover data recovery software on your PC. Put the SD card in a card reader and connect it with the tool. Then choose your device under "External Removable Devices" option and click Start button.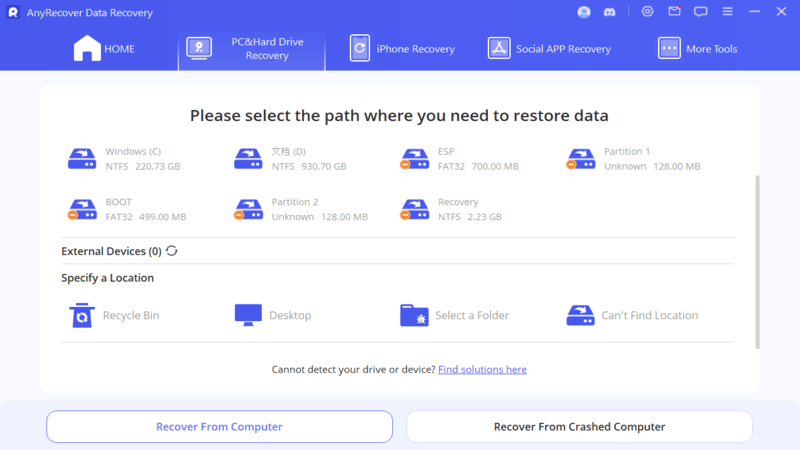 Step 2 Once you've picked the location and the "Start" button, the program will start scanning files saved on the card of your cell phone.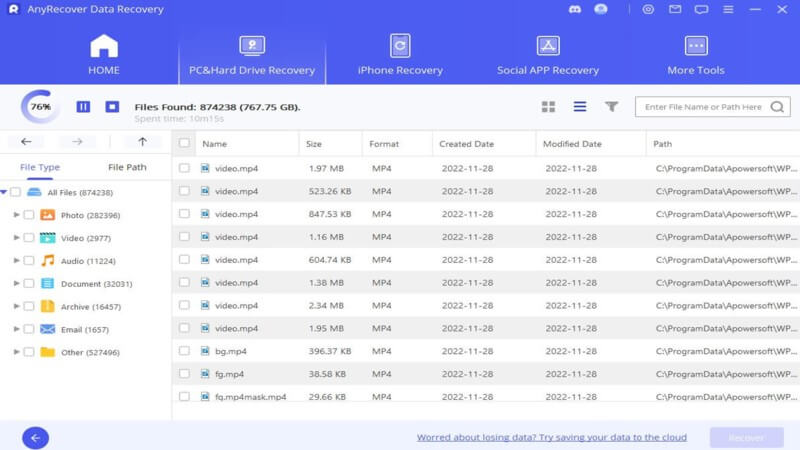 Step 3 When the scanning is completed, the files will be listed on your screen. Preview the files and select the one you want to recover by hit the Recover button.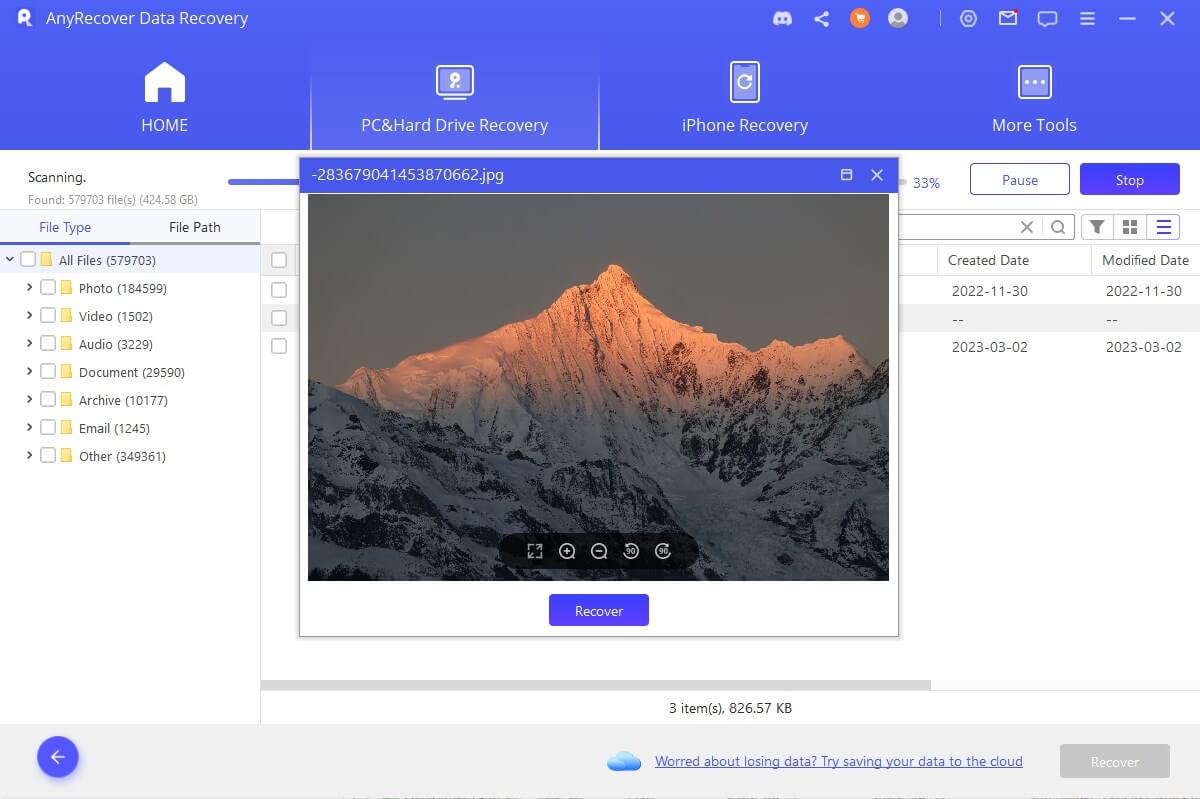 Pros
100% safe data recovery – no data loss and no overwritting of old files.
The fastest speed and highest success rate of data recovery.
Con
The software cannot directly scan smartphones just like other counterparts. In this way, you have to connect the SD card inserted in your cell phone with the tool through a card reader.
2. Recuva
The second cell phone recovery software on the list is Recuva. It is a software for Windows that helps in recovering deleted files. Using Recuva, you can also recover deleted files from your digital camera, cell phone, or MP3 player. It has free and professional versions.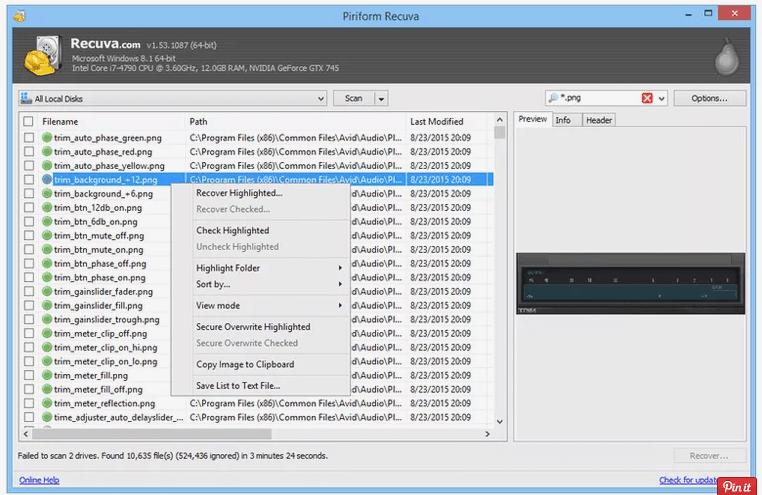 Pros
Recover files from newly formatted hard drives or damaged disks.
More flexible than other data recovery software.
Cons
The software does not recover all the files.
There is no Mac version available.
3. CardRecovery
The third cell phone recovery software comes to CardRecovery. It is one of the best-selling data recovery software for restoring images from memory cards like XD picture cards and SD card in digital cameras and cell phones.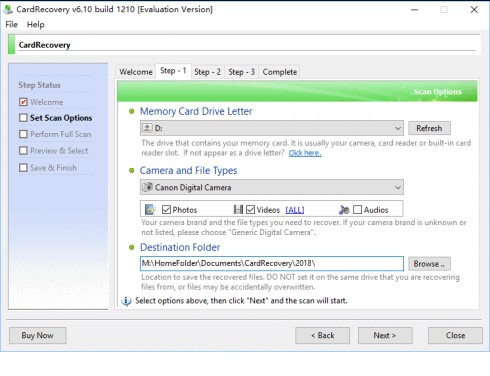 Pros
Supports recovering photos of any format.
Supports recovering data from corrupted SD cards.
Cons
It performs read-only tasks that negatively affect the memory card.
The full-license is expensive.
4. PhotoRec
On the fourth member of the cell phone recovery software family, PhotoRec is a good one which helps in recovering damaged video and photo files from a cell phone or memory cards. It is software used in phone data recovery and is issued under GPL v2+.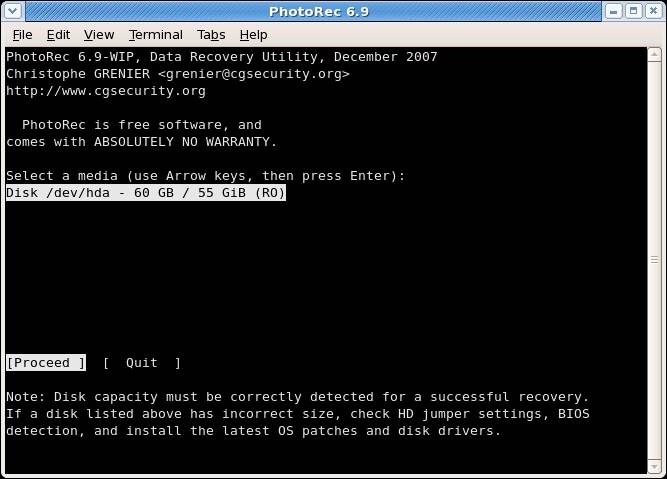 Pros
It helps in recovering even the most destroyed photos and videos.
It can be used to recover files belonging to a wide variety of formats.
Cons
It does not help with the GUI interface.
The opearting systems supported are fewer than others.
5. Recoverit
Last but not least, Recoverit is a user-friendly cell phone data recovery software which can also be used to restore deleted emails, videos, images, chats, etc. Using Recoverit, you can also restore data from locked or water-damaged devices.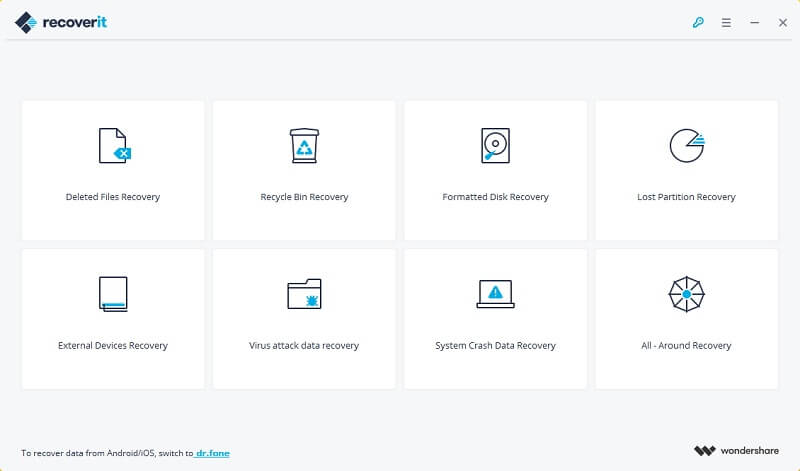 Pros
Support data preview during the scanning process.
Compatible with more file systems.
Cons
Highly influenced by the changes in the technology. The smallest of updates can cause the software to become dysfunctional.
The names of external devices are self-defined. It's difficult for users to find positioning devices.
Conclusion
So, the next time your cell phone stops working, or you mistakenly deleted your files, don't start panicking. After reading this article and with five cell phone recovery software in hand, you can easily recover your lost and deleted data from your cell phone. However, based on the effectiveness, we suggest using AnyRecover data recovery solution as it is the safest bet.