If you've ever mistakenly deleted emails, you may be asking the question, "How do I recover deleted emails on my Mac." Don't get frustrated about these deleted mails because it is very much possible to recover them using the steps listed in this article. Just keep reading! If you're short on time and need a quick solution, consider using the highly recommended AnyRecover data recovery tool, praised by numerous users for its effectiveness.
Part 1: FAQ About Deleted Emails Recovery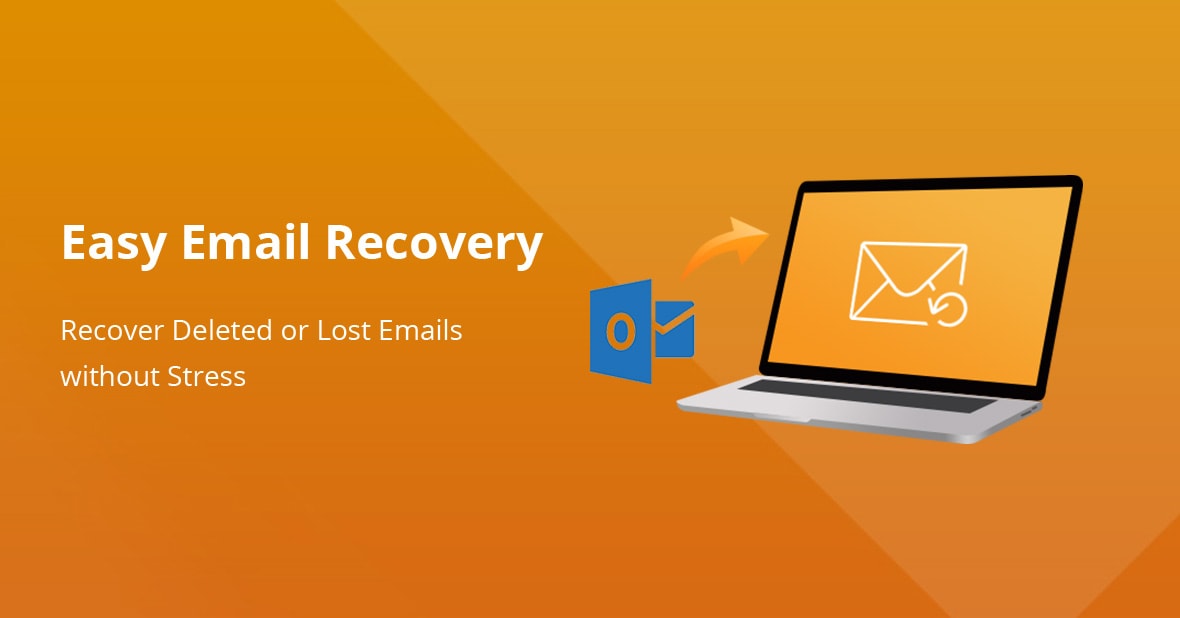 Here we collect some of the frequently asked questions about recovering deleted emails on Mac.
Are Deleted Emails Gone Forever?
Deleted emails are not gone for good; so the answer to the question is thus, "no, deleted emails are not gone forever." Deleted mails on Mac can be recovered because every Mac with at least OS X 10.0 comes with an in-built email client, Apple Mail. Apple Mail syncs with the major email service providers like Outlook, Email, Gmail, and iCloud. Due to the seamless syncing feature, emails are stored on the local storage as well as the cloud storage of the email service provider.  That's to say, no matter you delete the emails on Mac online or offline, you can have a way out.
Can You Recover Permanently Deleted Emails From iCloud?
iCloud holds all kinds of files, including deleted email messages. As such, permanently deleted emails can be recovered from iCloud. You can recover permanently deleted files on Mac through the iCloud website. However, you need to recover the deleted emails as soon as possible as the record will synced in a short time.
Part 2: How to Recover Deleted Emails on Mac
Now you can check the 5 methods to recover deleted emails on Mac and choose the one suitable based on your needs.
Recover Deleted Mails on Mac from Apple Trash Mailbox
With Apple Mail, just as with other email service providers, you can recover permanently deleted emails from the Apple trash mailbox. Follow these steps to recover deleted emails on Mac from the trash.
Firstly, open Apple Mail by clicking on the mail icon from the dock. From the menu bar, click View > Show Deleted Messages.

Go to the sidebar and click Trash. At this point, a list of your deleted messages should pop up. When you find the message you want to recover, select it and right-click. Then, click the Undelete option to restore desired emails to your inbox.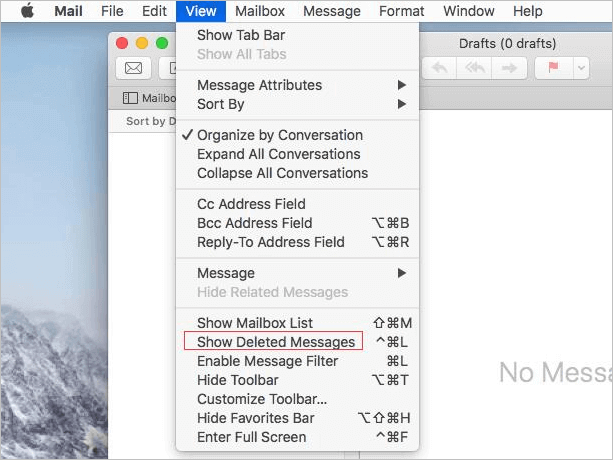 Recover Permanently Deleted Emails via Time Machine
If you are asking the question, "How Do I Recover Permanently Deleted Emails from Apple Mail?" Using the Time Machine can be of help. The Time Machine is another option for recovering emails you permanently deleted from your Mac. As long as Time Machine is active, it will back up your Mac according to set periods. If Time Machine is active on your Mac, then you can recover email through two methods.
Without A Backup Disk
If you do not have a backup disk, you can still restore deleted emails from local snapshots. Firstly, visit Time Machine. Then, select the file and folder you wish to restore. Look out for older versions of the file and confirm that it is your desired one.

You can use the Space button to confirm that it is the version of the file that you need. To restore your chosen file, click Restore.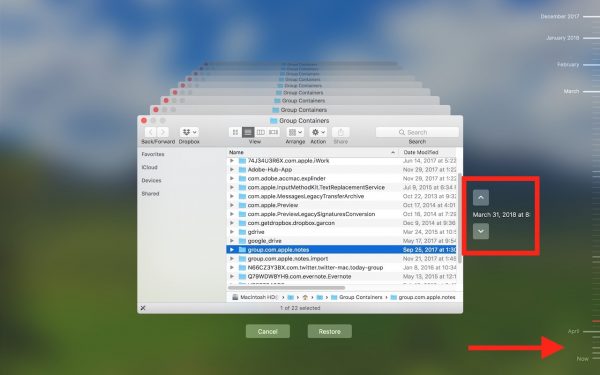 With A Backup Disk
If you have access to your backup disk, begin by connecting it to your computer and turning the computer on. Your Mac may come on to the Setup Assistant. If that is the case, follow the prompts to finish the setup. Then, opt for transferring your desired information using the Migration Assistant.

Your Mac may also come on to Finder. If that is the case, go to Applications > Utilities > Migration Assistant. Then, choose the files you want to be transferred. After choosing and transferring the file, restart your Mac, and the files will be in your account.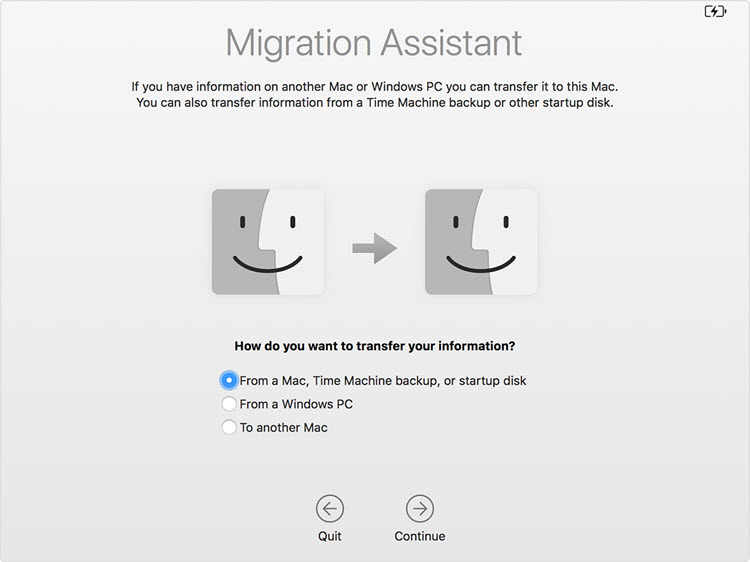 Recover Deleted Emails on Mac from the Local Cache 
Apple Mail creates local caches of the different email service providers. You could recover lost emails through this path. To recover deleted emails from the local cache, launch Finder and click on the Go to Folder option. Then, enter ~/Library/Mail. Now, look for the .mbox file subfolder and then subfolders with the .elmx extension. This subfolder will hold the source code of messages. Go through them and find the desired email.

Note
The email found in this way is not well formatted, and you can only find the necessary information. Besides, you need to open it with TextEdit.
Recover Permanently Deleted Emails from Apple Mail Using Cloud 
If you want to recover permanently deleted emails on Mac and can not find them on your desktop, then you should opt for the cloud method. The cloud of email service providers offers you an opportunity to recover emails, even after they are no longer available on Apple Mail. Besides the iCloud, you can search the deleted items in other Cloud drives. For all the top email service providers, the option is to log in and go to the trash or deleted email folder. Find the email you want to recover and choose to restore it to your main inbox. For Gmail and Yahoo, the mail will be in the trash folder. For Outlook, it will be in the Deleted Items folder.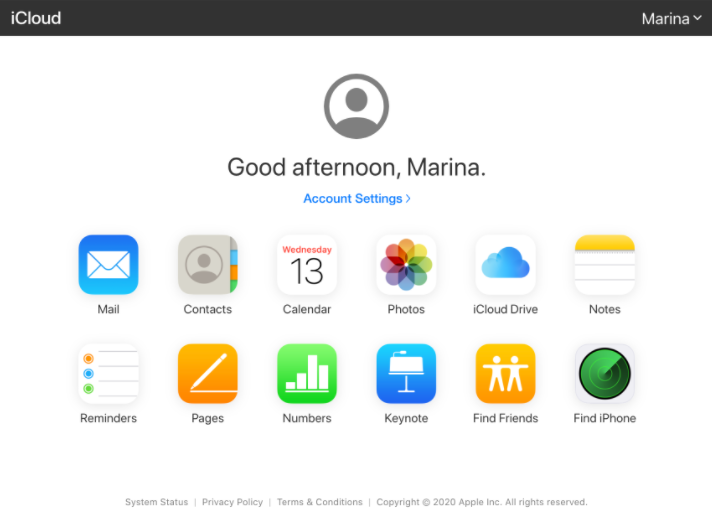 Recover Deleted Emails on Mac with Professional Tool AnyRecover
Expert data recovery tools are always an excellent and efficient option when you want to recover permanently deleted emails on Mac. If you can not find the deleted emails with the methods listed above, here we strongly recommend the data recovery tool AnyRecover for you. It's a tool for the recovery of lost data from the different kinds storage devices. And AnyRecover has praised and trusted by worldwide users and experts. You can learn more about this powerful tool after checking its outstanding features.

2,061,704 Downloads
Features of AnyRecover
Compatible with both Mac and Windows computers.

Recover data lost in various scenarios like formating, deleting, corrupting and so on.

Recover over 1000+ formats of files from various storage devices like hard drive, external drive, USB flash drive, SD card, SSD, camera, etc.

Considerate after-sale service to assist you recover data with ease.

Super user-friendly interface and a extremely high recovery rate.
Follow the steps highlighted below to use AnyRecover: 
Launch AnyRecover to begin restoring the lost emails. Then, choose the location you want to restore from on the dashboard.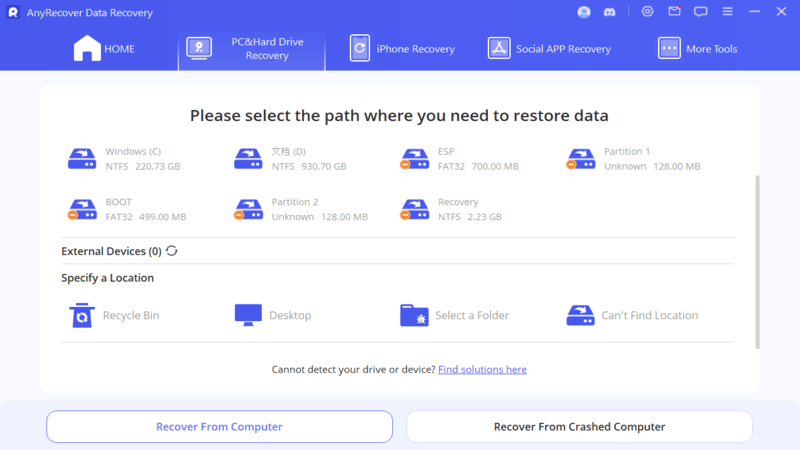 AnyRecover will carry out a deep scan. The scan will produce results in real time. You can also pause the scan according to your preferences.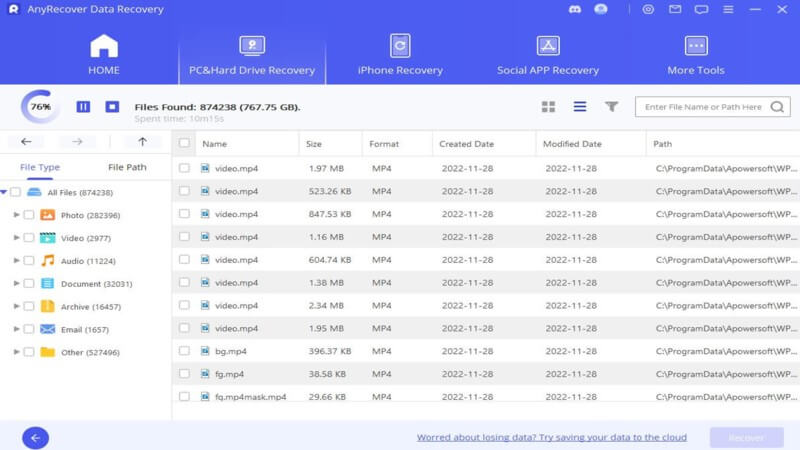 After scanning, find the emails you deleted and double-click on it to preview. Finally, choose Recover to get them back to your Mac.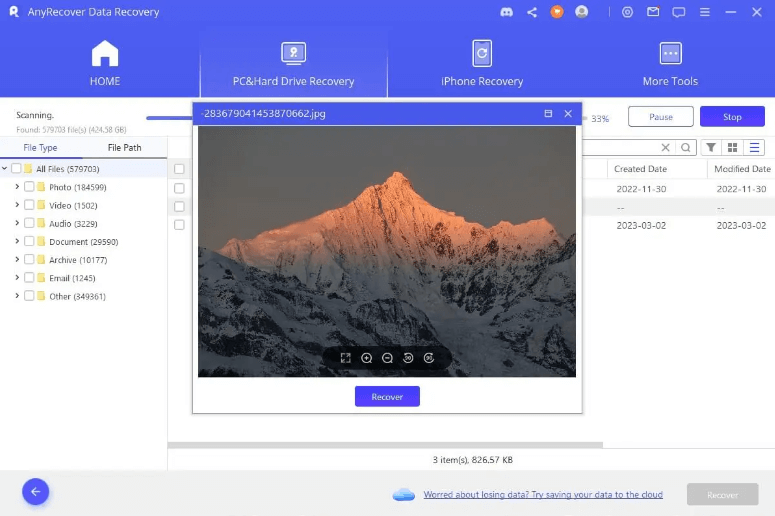 Conclusion
This article has highlighted 5 solutions to recover permanently deleted emails from Apple mail. We hope that you can find the best method and retrieve the important data. Here we strongly advise you to opt for AnyRecover, a dependable tool for data recovery on your Mac.
Give Anyrecover a try and see if it is right for you!