Nowadays Nikon digital camera is popular among photographers, who often store newly shot photos or videos in the camera. However,  many people using Nikon camera often complain of mistakenly deleting files and not being able to recover their precious photos or videos afterward. This scenario is not unique to particular models but cuts across various models like D3500, D3300, D7500, D850, Z50, Coolpix, just mention a few.
Fortunately, there is actually a solution to such problems. To recover deleted photos and videos from Nikon camera is not rocket science, which is achievable if only you have done the right thing.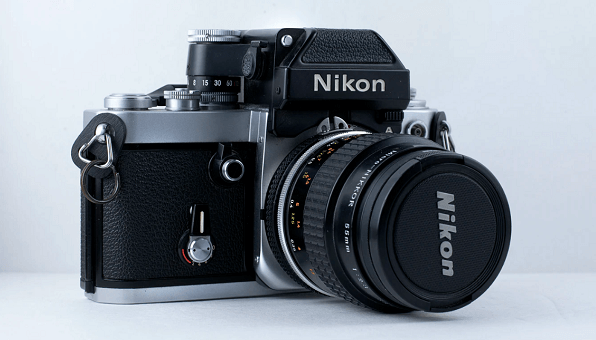 Can I Recover Deleted Photos from My Nikon Camera
Contrary to the general misconception, when files are deleted from any device storage, they do not disappear immediately, therefore you still get a chance to recover those lost photos/videos. And before trying to restore them, you should check the actual situation to decide the possibility of Nikon photo recovery.
1

Scenarios when photo/video recovery is possible
Normally you would observe that space initially taken up by the deleted files is suddenly free and available for storing new data. If you are yet to write new data into that free space, there is a possibility of retrieving the deleted file.

When a file is deleted from the memory card in your Nikon camera, it is still kept for some time in a separate section on the memory card that is categorized as unwanted data. With professional photo recovery software, such data can still be recovered.

If you have quick formatted the SD card after deletion, there is still a chance to recover the photos and videos with third-party software.
How to Recover Deleted Photos from Nikon Camera
If you have mistakenly deleted some pictures on your Nikon Coolpix, D3500,D5300, D3200, D850 or other models, there is still a high possibility of retrieving such photos back with AnyRecover photo recovery tool.
iMyFone AnyRecover is a powerful data recovery software that is capable of recovering seemingly lost data from any storage device. And it does not only restore photos alone but all kinds of files that are stored on a memory card. You should note that it is not limited to Nikon camera, it works across all popular digital cameras of various brands.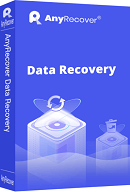 Key Features:
Recover deleted or lost photos/videos from your Nikon memory card within minutes.
AnyRecover supports various graphic and video types including JPEG, JPG, IMG, AVI, MOV, MP4, M4V, etc.
With Ai photo restoration function, it can help you repair corrupted or blurry old photos.
Able to recover deleted photos from Fuji Camera, Nikon, GoPro,  Sony and more DSLR cameras.
It allows users to scan and preview photos for free before recovery, so you can only recover what you want.
Steps to Recover Deleted Nikon Photos/Videos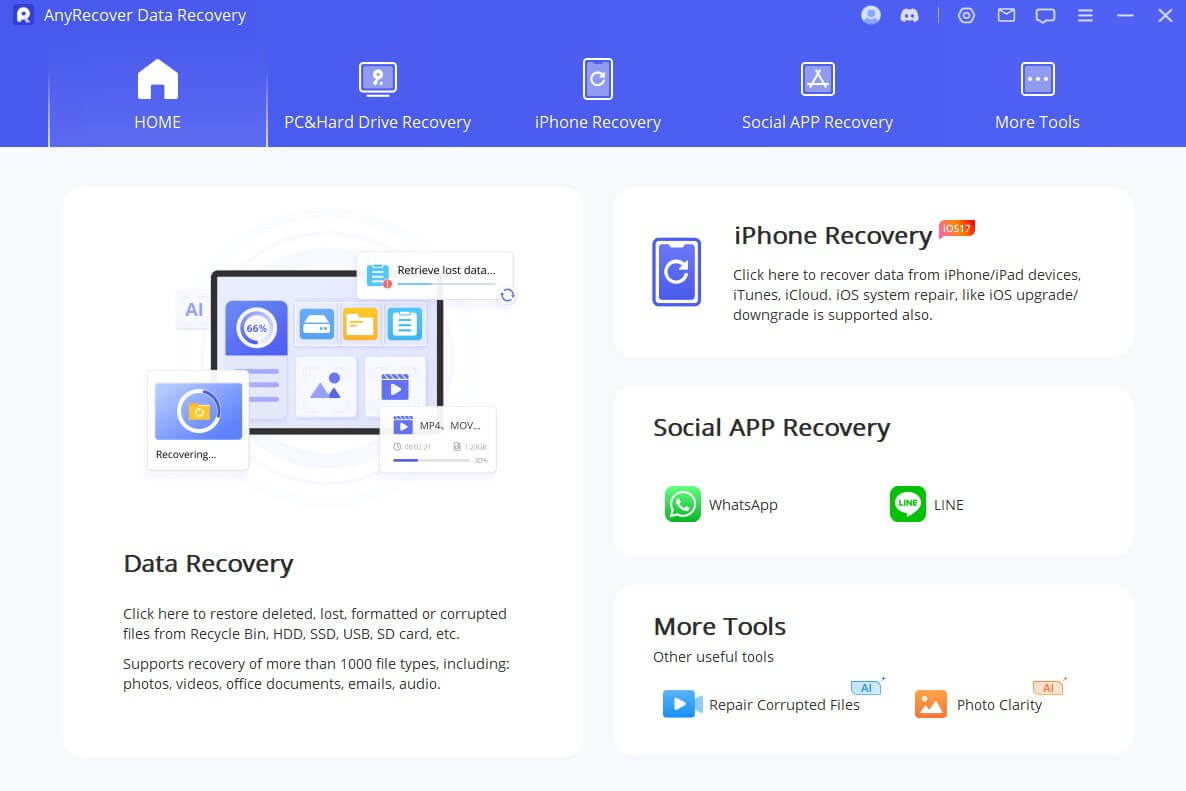 1. Select location of the deleted photos/videos
Connect the Nikon camera to the computer and run AnyRecover software. Then, select the device that you want to recover the photo from, click Start. Or you may decide to remove the memory card from the Nikon camera and connect it directly to the computer.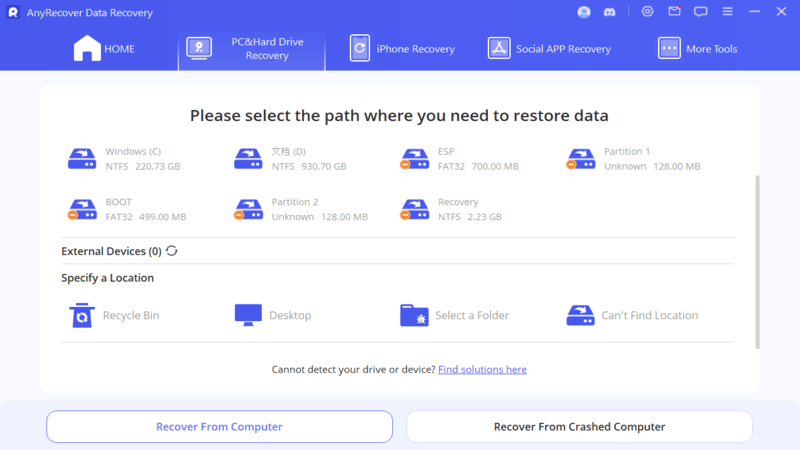 2. Scan files from Nikon camera
The software will conduct an all-round scan of the selected external storage device. Once done, all files will be listed out in original file types and folders.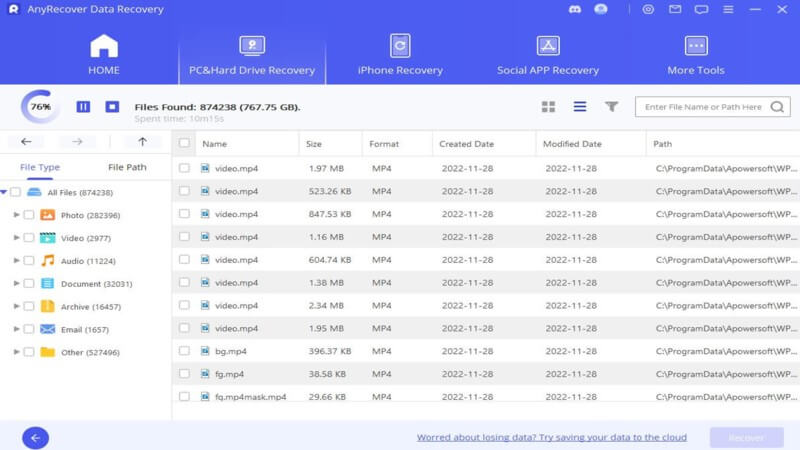 3. Recover lost photos and videos
Preview the files to ascertain the particular one you want to restore. Once you can identify it, click on the Recover button and select a safe location where the recovered data should be saved or stored.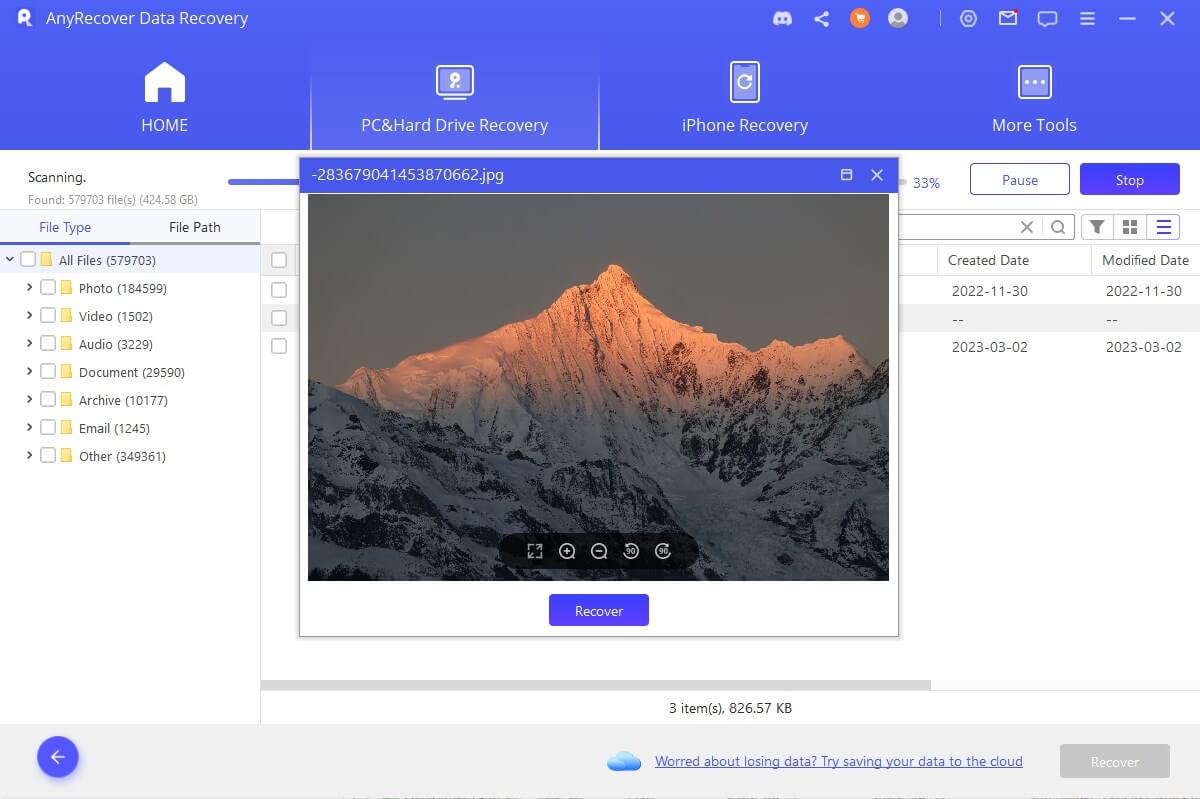 Once this is done, you have successfully recovered the file mistakenly deleted.
Video guide on how to recover deleted photos from Nikon camera sd card
More Tips for Nikon Photo Recovery
Some other common problems with Nikon cameras and their respective solutions are highlighted below.
Your computer is finding it difficult to access your Nikon SD card, or it shows this information 'SD card is damaged, try reformatting it'.
First, make sure that the card reader or SD card slot is in proper working condition. After confirming this, perform a CHKDSK in the Command Prompt and restart the computer. Try to access the memory card again. You may have saved a lot rather than reformatting.
Sometimes you will notice the error SD card has stopped working in Nikon DSLR or 'this card cannot be used'.
Simply take out the SD from the camera and proceed to gently wipe the contact panel on the SD card clean with a soft dry material. Then, try re-inserting it into the camera and accessing again. If this trick does not help, the SD card may be faulty. To recover the images on the faulty SD card, try to access it with the AnyRecover data recovery tool.
Lost Nikon D3500 photos during transfer to computer.
Files get lost as a result of disturbances such as power cuts or SD card disconnection in the process of transferring data. When such happens, you can make use of data recovery software to recover the lost files.
Conclusion
When using Nikon digital cameras, you may encounter different problems, but there will always be a solution. In the case of mistakenly deleting photos or videos on your camera devices,  iMyFone AnyRecover will surely help you recover all the files you want easily, it is a must-have software if you are a frequent user of Nikon camera devices.
Nikon Photo Recovery Software
With its advanced scanning algorithms and intuitive user interface, AnyRecover makes it easy to retrieve deleted photos from nikon camera.