Are you looking for a reliable method to restore Whatsapp from iCloud? Losing important WhatsApp messages and media can be a frustrating experience, but worry not! Our comprehensive guide on "How to Restore WhatsApp from iCloud" is here to help. Whether you accidentally deleted your chats or switched to a new device, iCloud offers a seamless solution to recover your valuable data. In this article, we will provide you with step-by-step instructions, expert tips, and valuable insights to ensure a successful restoration process. Don't let data loss dampen your WhatsApp experience - join us as we uncover the secrets to effortlessly restoring WhatsApp from iCloud.

Part 1. How to restore whatsapp from iCloud to iPhone
To restore WhatsApp from iCloud to your iPhone, follow these steps:
Step 1: Make sure you have an iCloud backup of your WhatsApp data. You can go to the Settings of your WhatsApp, and then go to Chat Settings. Tap on Chat Backup and ensure that your chats, including videos, are being backed up on iCloud.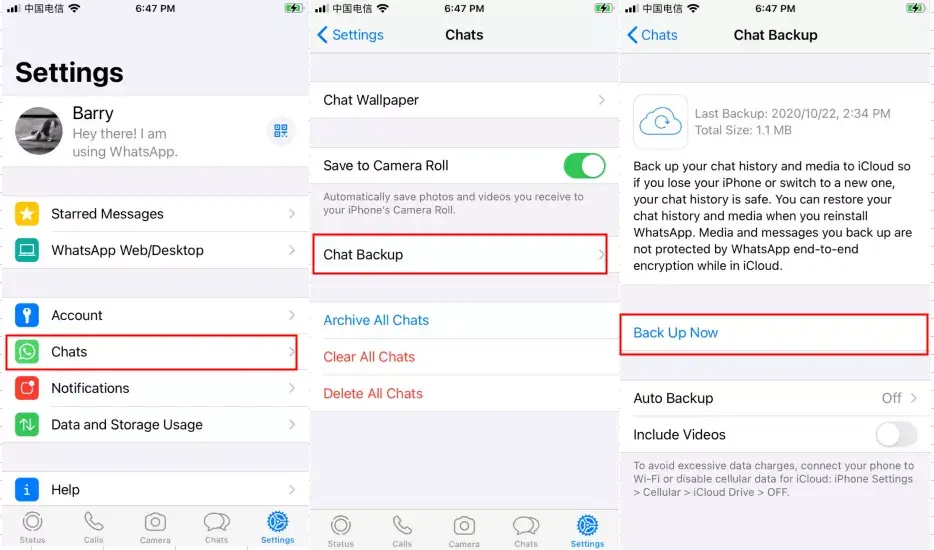 Step 2: Remove the app from your phone and proceed with reinstalling it.
Step 3: Next, verify your phone number and follow the on-screen instructions.
Step 4: When prompted with the option to "Restore Chat History," tap on it, and you're all set!
Once the restore is complete, you can access your WhatsApp conversations on your iPhone.
Remember to use the same phone number and iCloud account that were used to create the backup.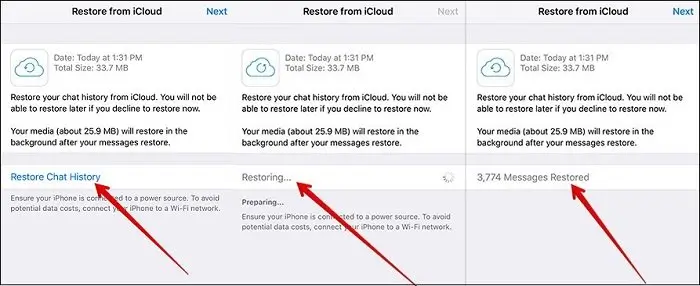 Part 2. How to Restore from iCloud Backup without Reset
If you need to recover data from your iCloud account without resetting your device, there is a solution. This scenario often occurs when only a portion of your data, such as a few messages, is lost, and you prefer not to erase everything to retrieve those messages. In such cases, a dependable third-party tool like Anyrecover comes to the rescue. With AnyRecover, you can selectively restore any content from your iCloud backup to your iPhone or iPad while preserving the existing data on the device. Follow the steps below to see how it works.
Step 1: Install and launch the application. After downloading and installing AnyRecover on your PC, launch the application. Once AnyRecover is running, select the "iPhone Recovery" option and click on it.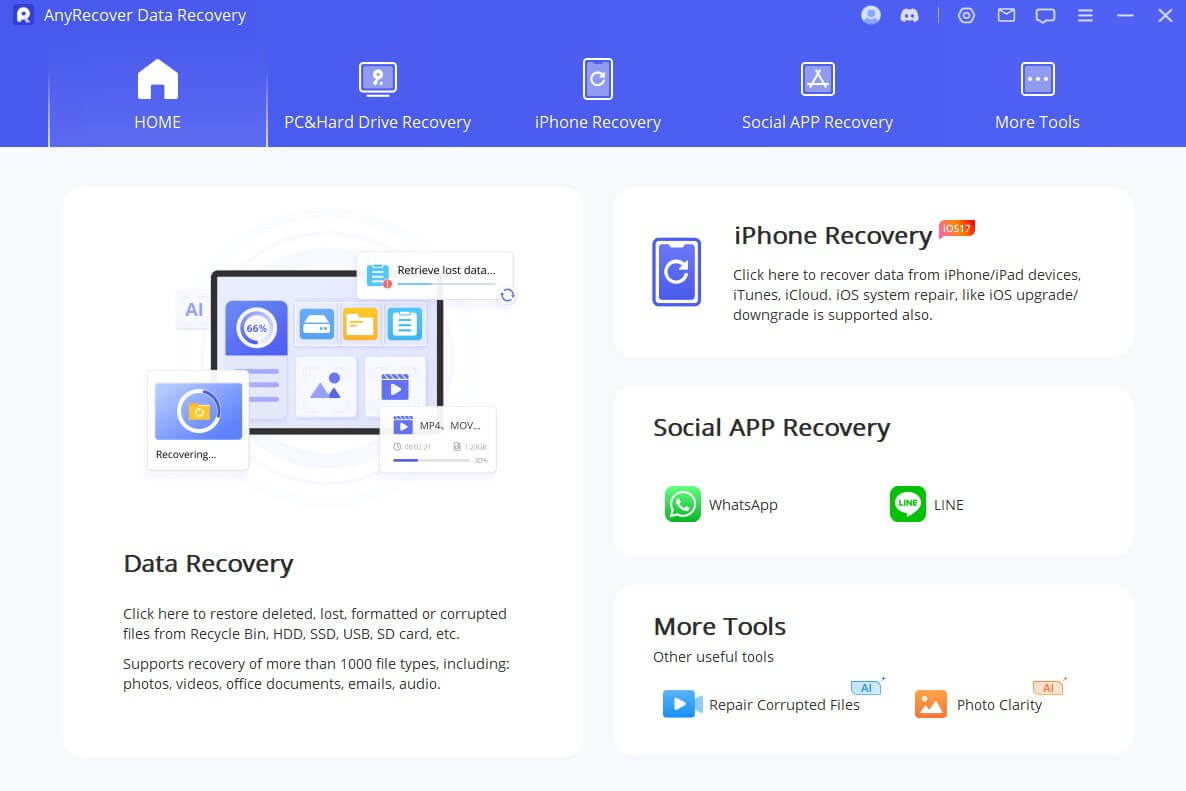 Connect your iPhone/iPad to your Windows or Mac computer. Then click "Restore" on the program.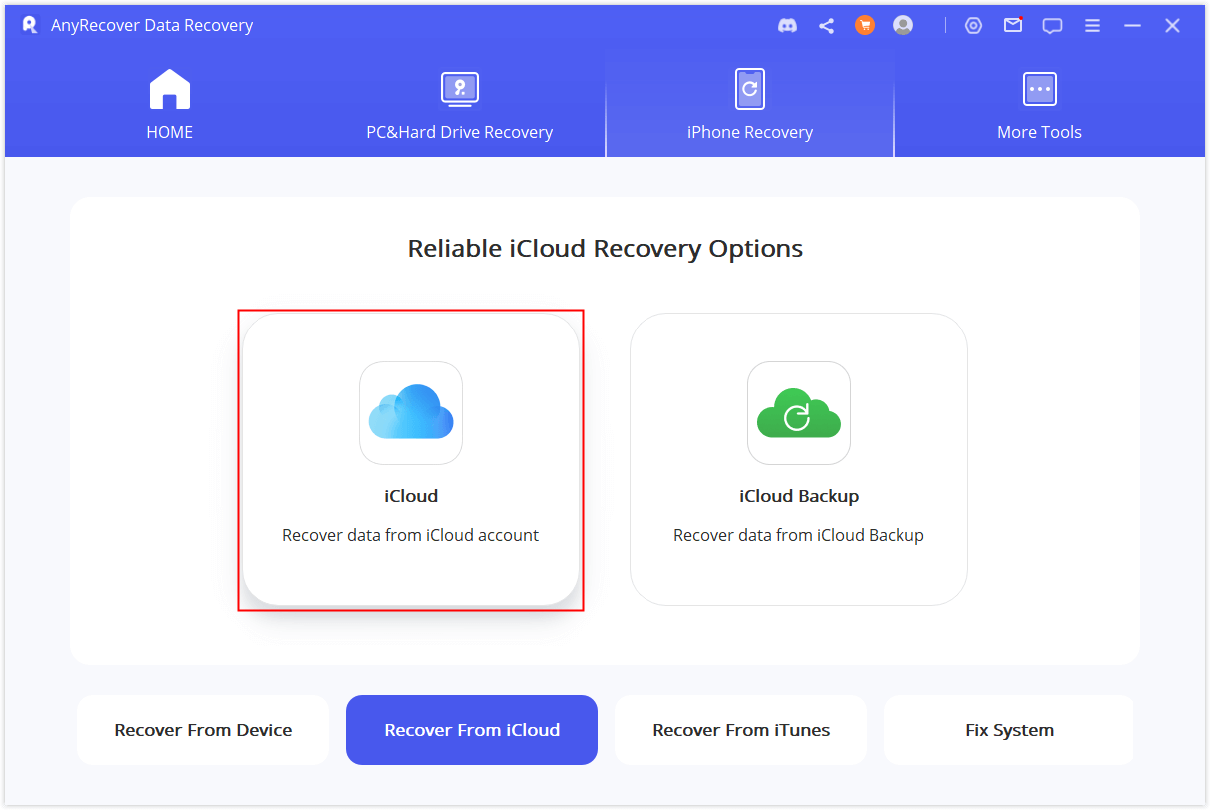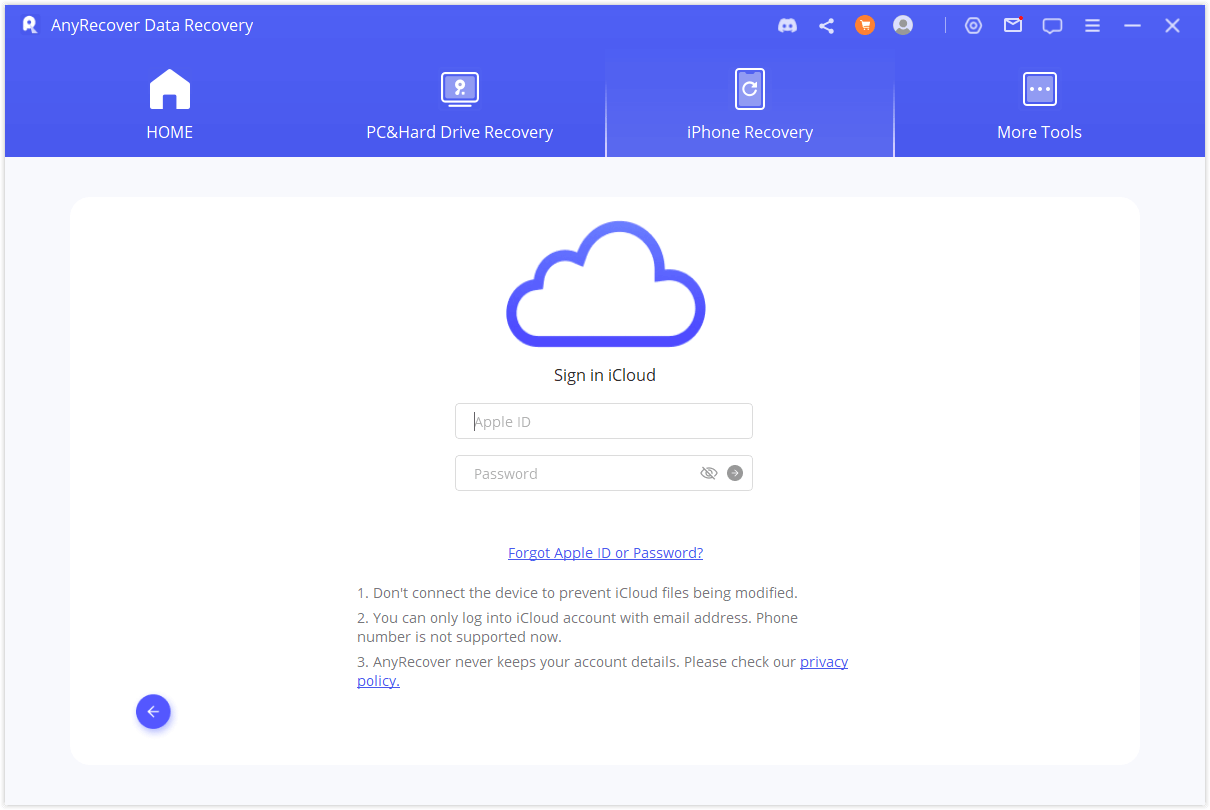 Step 2: Select iCloud backup data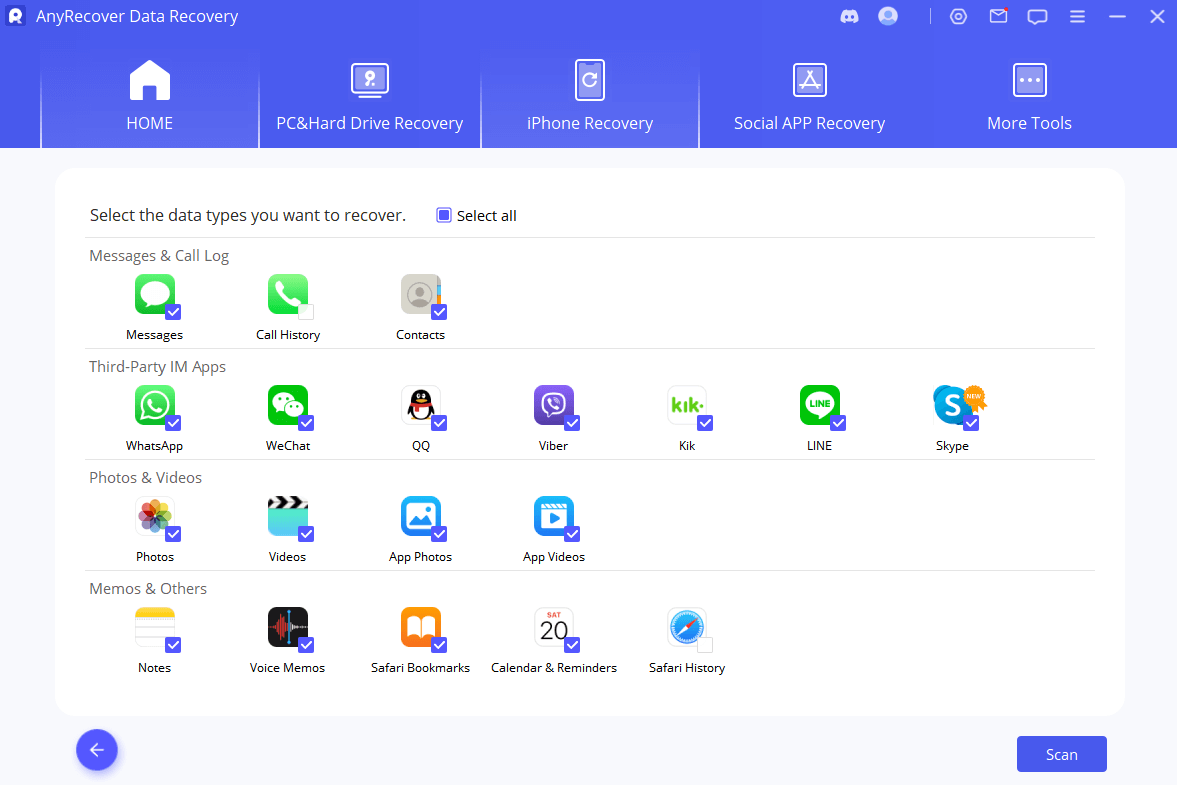 conclusion
Here are two methods to retrieve your WhatsApp messages from iCloud: using the app itself and utilizing a third-party tool like Anyrecover. The regular method can be challenging and time-consuming, involving uninstalling and reinstalling the app. On the other hand, AnyRecover. provides a simpler alternative with its selective restoration feature, eliminating the need to reset your device. Opting for AnyRecover is highly recommended!