"Seeing 'invalid b-tree node size' error displayed on my MacBook, I exclaimed OMG! I knew it was bad news for me. I did not know what it meant until someone explained to me that I would never be able to access the content on my drive again until I had a professional fix to it. I have to do something about it as soon as possible because I do not have the luxury of traveling downtown to meet a pro who will fix it for me at a ridiculous cost. How can I repair an 'invalid b-tree node size' error?"
Have you found yourself in a similar situation as the above case? You need to complete a task on your computer only to see the error message "invalid B-tree Node Size" on your screen. But wait… it is not as bad as it looks. You can fix the error all by yourself in no time. All you need to do is follow the easy-to-do steps outlined in this post.
There are three main possible solutions to fixing an "invalid b-tree node size" error. These solutions are easy and quick, and they require no technical ability to implement. If you follow these steps squarely, there won't be any difficulty in solving problem.
Fix 1: FSCK Command
FSCK stands for file System Consistency Check. FSCK command is a system utility tool that comes with Mac OS. It is used to check and fix file system errors on Mac OS. To use FSCK, here is what you need to do:
Step 1: The first thing you must do is to make sure your computer is in single-user mode. This mode will give you access to the Mac command prompt. To do this, restart your computer or boot it. When it begins to boot, press "Command" and "S" keys at the same time, keep holding the two keys until you see a black screen appear, wait till your computer finish loading.
Step 2: Enter your password to log into single-user mode.
Step 3: While in Single-user mode, restart your computer again and hold on to the "Command" and "S" keys at the same time when your PC is booting.
Step 4: Input the following command "/sbin/fsck -fy" and hit "Enter".
Step 5: Type "reboot" and press the "Enter" key.
This method should rectify the problem.
Fix 2: Disk Utility
Another great way to remove the "Invalid B-tree Node size" error is using the Disk Utility. DISK UTILITY is an in-built utility tool in Mac OS used for diagnosing and repairing hard disk issues. To use this tool to solve the issue, take the steps below:
1. Type Disk utility in the search box and hit the "Enter" key.
2. Locate and choose the disk with an "invalid b-tree node size" problem.
3. Click on "First Aid," then hit "Run" to begin fixing the error.
Fix 3: Fixing "Invalid B-Tree Node Size" Error by Reformatting
This step should always be the last resort. It's meant to be used to fix such problems when other methods mentioned above fail to resolve the issue. Please note that reformatting will wipe out every data on your hard drive. Therefore, you have to retrieve your files from the hard drive as it is inaccessible.
Step 1: Recover Data from "invalid b-tree node size" Hard Drive
To recover your data, you will need this data recovery tool - AnyRecover. AnyRecover is today's most advanced and efficient data recovery tool available in the market. In today's world where speed, ease of use, price, and file size, amongst others, plays a vital role in influencing user's acceptability, AnyRecover takes the lead. Users can take advantage of the Free Trial period that comes with the software without any strings attached.

AnyRecover's Key Features:
Allow you to view all your hidden files for free when Show Hidden Files not working on your Windows 10 computer.
AnyRecover is specially designed to recover over 1000 different file formats of photos, videos, documents and emails, etc.
Advanced data scanning algorithms. Data scanning speed of AnyRecover is blazing fast, allowing you to scan and look for hidden files quickly.
User-friendly software interface which is suitable for beginners. Help you recover deleted data easily.
AnyRecover offers a FREE Trial with 8 files for free recovery with no size limit. You could also preview your data before recovering it. You could also preview your data before recovering it.
Supports Windows 11/10/8/7/XP and MacOS.
How to Use AnyRecover?
Download and install the software on your computer then the following:
Step 1. Launch the software on your computer. Select the "All-Round Recovery" mode. This mode will help you to recover all files or data on your computer.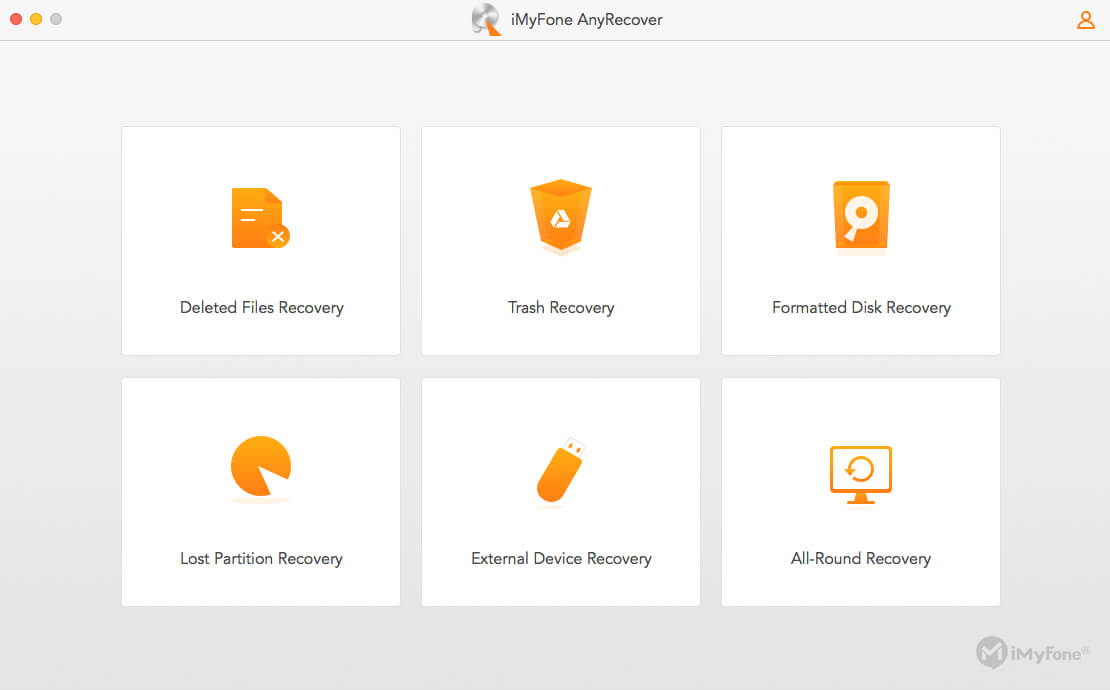 Step 2. Search for lost files or data by selecting the drive you want your files to be recovered from. Click on the "Next" button.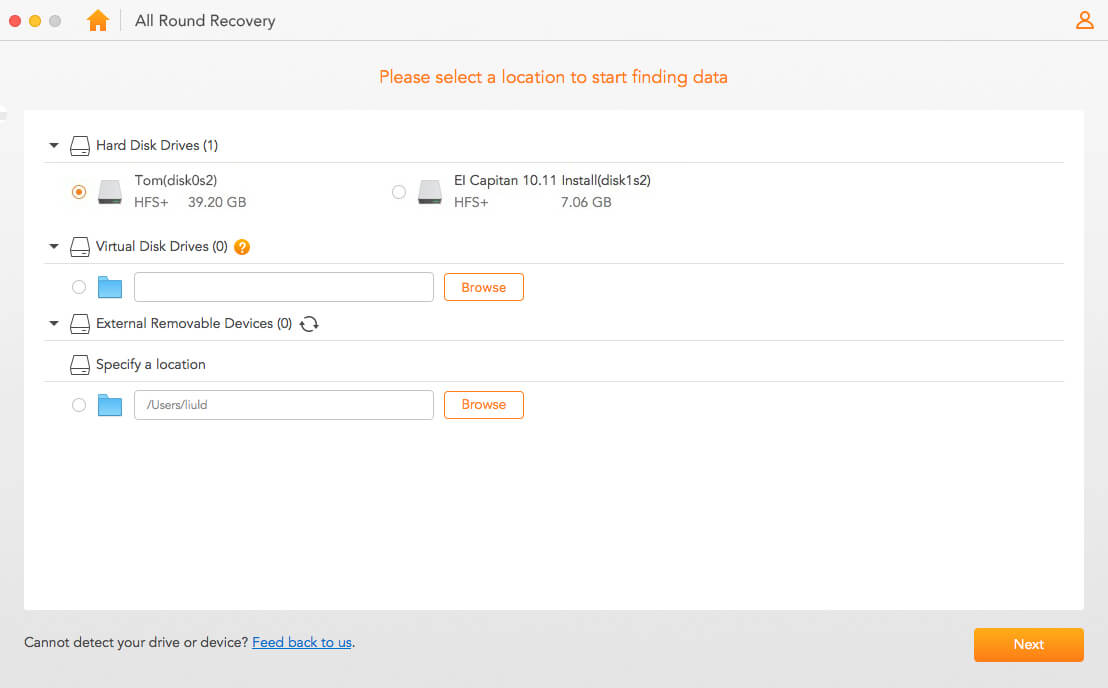 Step 3. Click on "All File Types" to recover all your files on your drive. Hit the "Scan" button for the scanning process to start.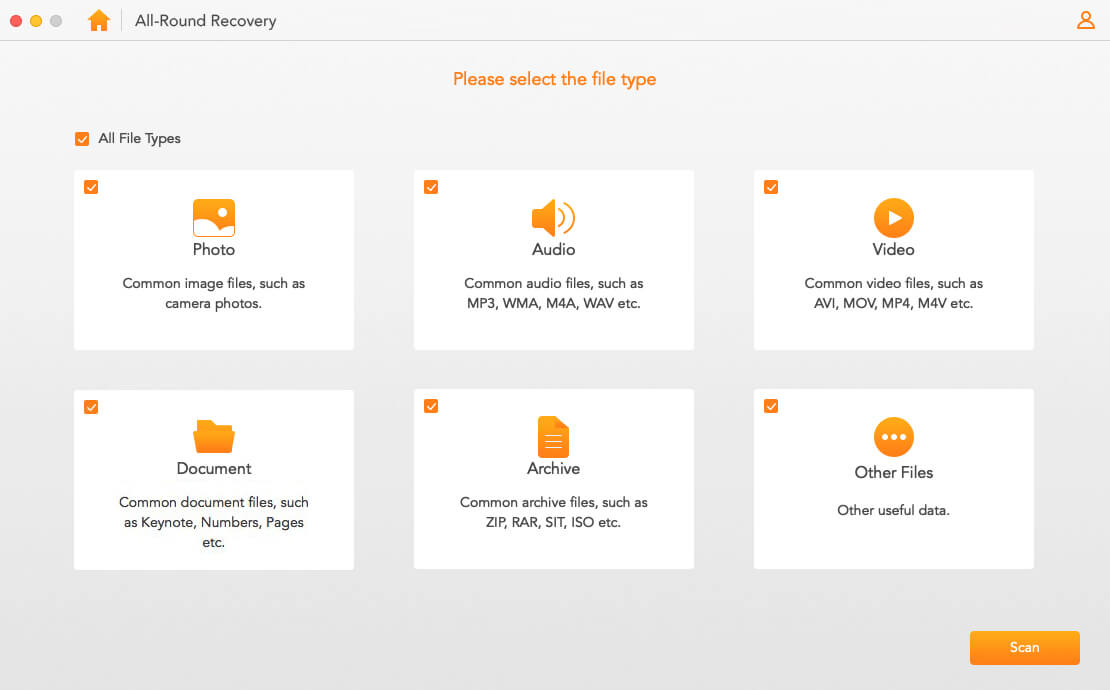 Step 4. After the scanning process is complete, you can preview your files and select the necessary files you want to recover.
Step 5. Choose where you will like your recovered files to be saved. Then click on the "Recover" button.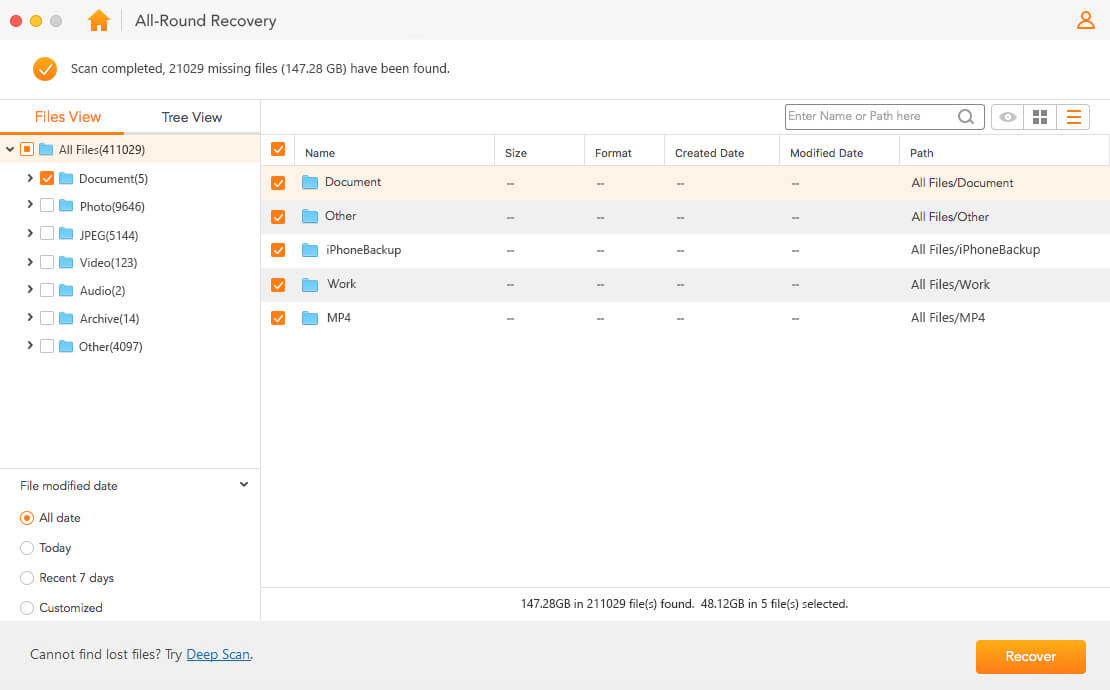 Note: Make sure you don't save the recovered data on the drive you are recovering data from.
Step 2: Reformatting the "invalid b-tree node size" from Hard Drive
This is the last step you need to take after you have recovered your data.
Step 1. Search "Disk Utility" by typing Disk Utility in the search box.
Step 2. Click on "Disk Utility".
Step 3. Select on the drive you want to reformat.
Step 4. On the top part of the window, you will see the erase tab, click "Erase".
Step 5. From the format option, choose Mac OS Extended (Journaled).
Step 6. Click on "Erase".
Your drive will be reformatted and will be ready to use. Copy your recovered files back into the drive.
What You Need to Know about "invalid b-tree node size" Error
1. What is Invalid B-tree Node Size Error?
Whenever you see "invalid b tree node size" error, understand that your hard drive is corrupt and therefore files on the drive cannot be accessed. It can also lead to data loss. B-tree node is a way Mac OS index files in drives so that files can be fetched when you want to access it.
2. What Causes the "invalid b-tree node size" Error?
Many factors can be attributed to the "invalid b-tree node size" error. Knowing the causes can help prevent this error message, here are some of the causes of "invalid b tree node size" error:
Virus attack
OS X failure
Modification in BIOS setting
Improper shutting down of the computer
Boot Sector errors
Corrupt file system
Conclusion
This post has given you the understanding of "invalid b tree node size" error, how to prevent it and how to fix it without calling any pro or traveling downtown. Also remember, using AnyRecover data recovery software is your best bet when it comes to recovering data you may have lost due to disk corruption or in any other situation. If you have any questions or comments, place them in the comment section.