There are lots of facts that most people are yet to discover about the new APFS file system which is used by iOS, Mac and Apple users. One of such has to do with the fact that originally, these files don't work on Windows operating systems unless you have to do some extra configurations. The major aim of this post will be to help you understand more about APFS Windows.
What is APFS?
APFS is a file system which is new and was introduced by macOS High Sierra. It is simply an acronym for Apple File System. It has been developed to function as a replacement for HFS+ (Mac OS Extended) which used to be the file system by default for storage devices. Whenever macOS High Sierra gets installed in any SSD, the APFS is what the drive is going to get converted into. This is a faster and safer file system as compared to the former system.
How to Open APFS Drives in Windows
1. APFS for Windows by Paragon Software
As you know, Windows can't open APFS drive by default. One of the ways to get this done is through paragon software. Through this software, it is possible for APFS Windows to be assessed. Once it has been installed on your Windows 11/10 operating system, viewing, reading and formatting of drives using APFS becomes very possible.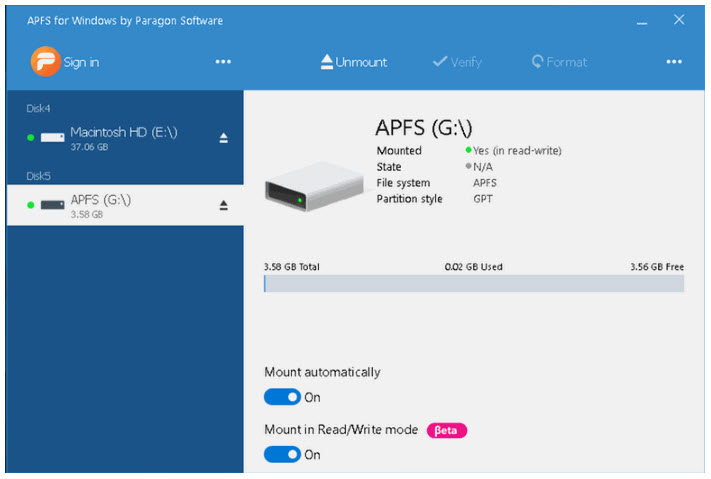 Features of Paragon Software
Paragon software is very effective when it comes to making it possible for Windows APFS to be accessible. The truth is that accessing APFS files on Windows just got easier using this tool. Some of its features are listed below:
It comes with redesigned dump utility.

Volumes which Apple's T2 Chip as well as FileVault have encrypted can be detected.

APFS volumes which have been created on a platform like in macOS 10.15 is fully supported.

It comes with a trial version.
2. Mac Drive APFS
Using a software such as Mac Drive APFS, it becomes possible to access APFS files on different versions of Windows. It should be noted that although this software is effective like the one mentioned above, files will be in read-only format. This is perhaps where paragon software seems to be different and more reliable.
Features of Mac Drive APFS
Mac Drive APFS has got some great features which are worth mentioning. Some of these will be highlighted below:
Installation process is very easy.

There is a trial version which you can try out.

It is compatible with different Windows versions like 11/10/8.1/8/7.

And many others.
3. UFS Explorer Standard Access
In order for files that have been stored in APFS drives to be accessible, you can also make use of UFS Explorer Standard Access. It is compatible with Windows 11/10/7 and 8. This tool or software has other wonderful features that you can explore today too.
Bonus: How to Recover Lost Data from APFS Drive on Mac
The advent of APFS has made it possible for files not to be lost easily due to situations of virus attack and system crash. However, it is important you understand that there is every chance you can still lose data. This could be as a result of formatted drive, emptied bin, and accidental deletion.
Talking about lost data, you can recover them with a tool such as iMyFone AnyRecover. It has been developed to ensure you don't suffer any nightmare as result of losing important files. AnyRecover is one of the most unique and effective tools when it comes to data recovery. It doesn't really matter how such files were lost as they can be recovered easily. Some of its features are:

2,061,704 Downloads
Features of iMyFone AnyRecover:
Improved hard drive rescuer: partition loss, accidental deletion, unexpected power off, raw file system and other errors.

Any file type can be easily recovered: photo, video, audio, document, email and more.

It has been built to be compatible with other devices like hard drive, digital cameras, SD cards, camcorders, smartphones, flash drives and more.

Highly compatible with Mac and Windows OS.

Files are recovered safely without overwriting original data.

It is easy to use. No technical skills required.
Steps to Recover Lost Data from APFS Drive on Mac with AnyRecover:
Step 1. Get AnyRecover launched and choose the option which says "Lost Partition Recovery".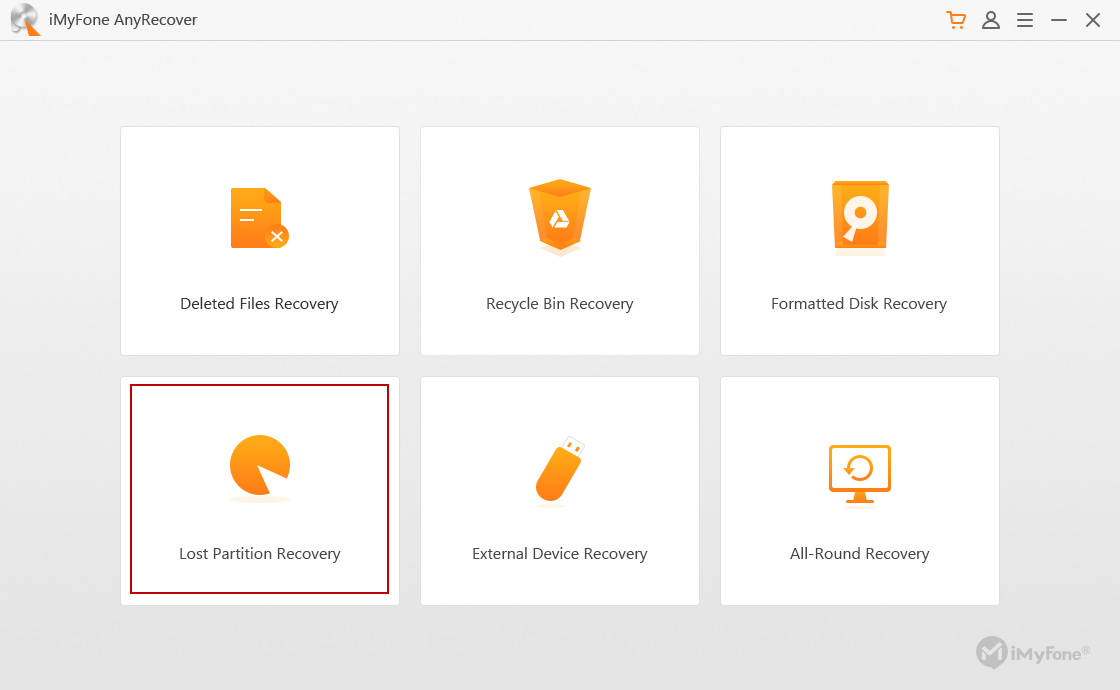 Step 2. Choose the device that you would want such files to be recovered from. It could be an external or internal device. For instance, SD card, memory card, flash drive and others. After that, Next should be clicked on.
Please note that in case you didn't recover your lost file using this tool, you can still choose the option which says "Overall Scan Your Partitions".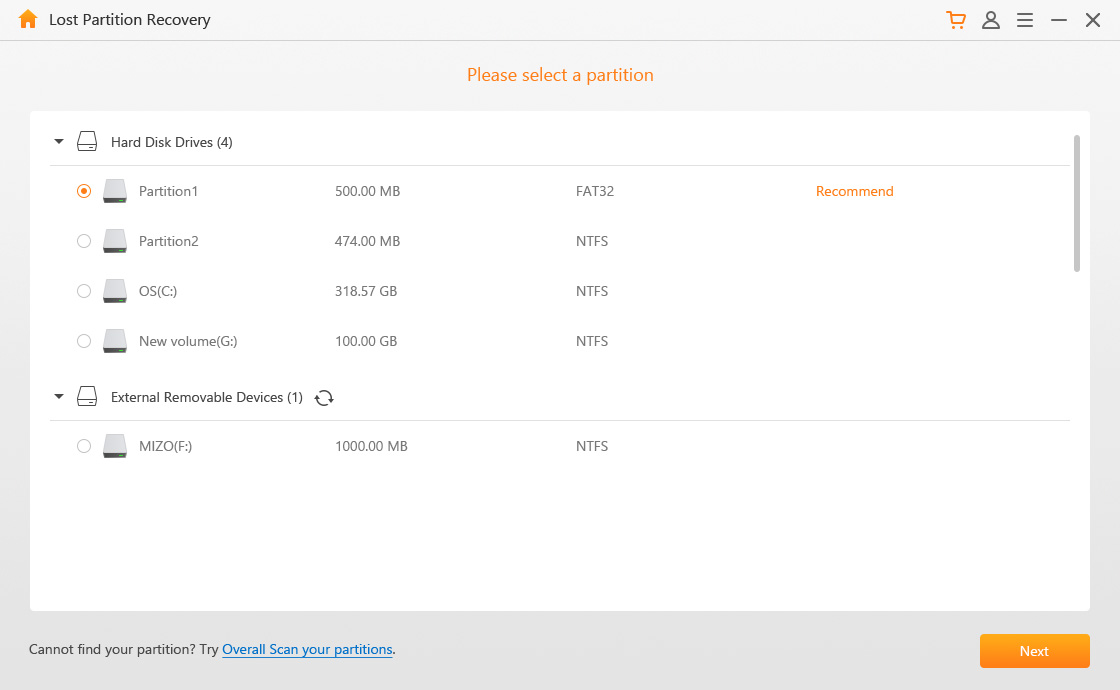 Step 3. The type of file to be recovered should be selected like videos, audios, photos and others. Now click on Scan for AnyRecover to start searching your chosen device in Step 4.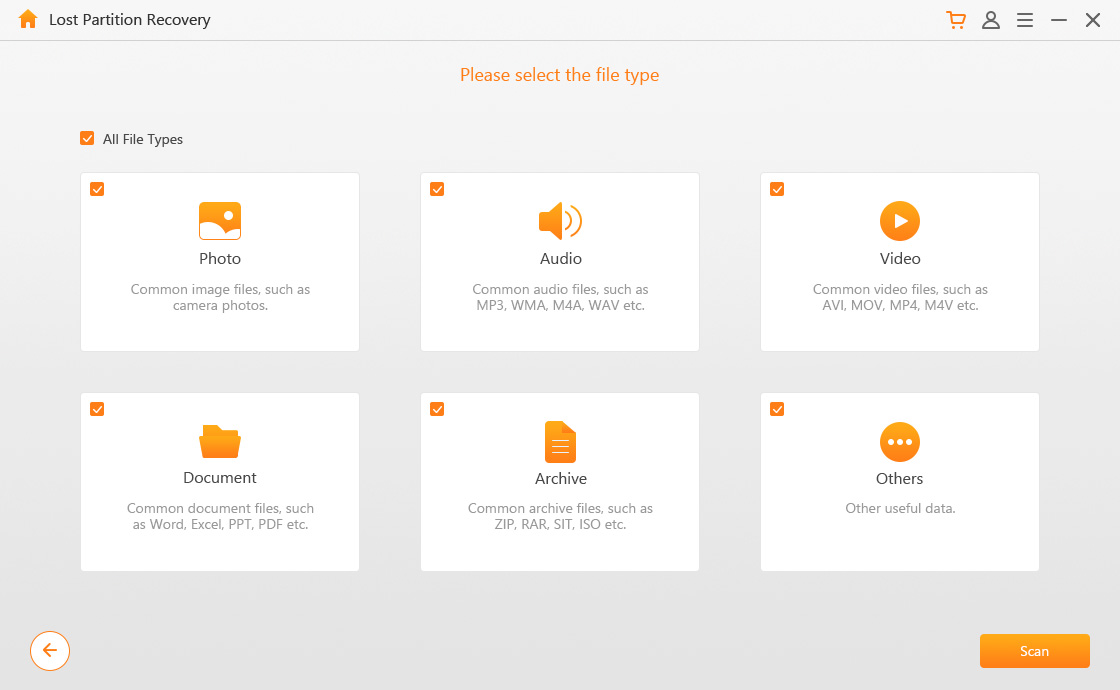 Step 4. Preview the files that have been found before clicking on Recover button below.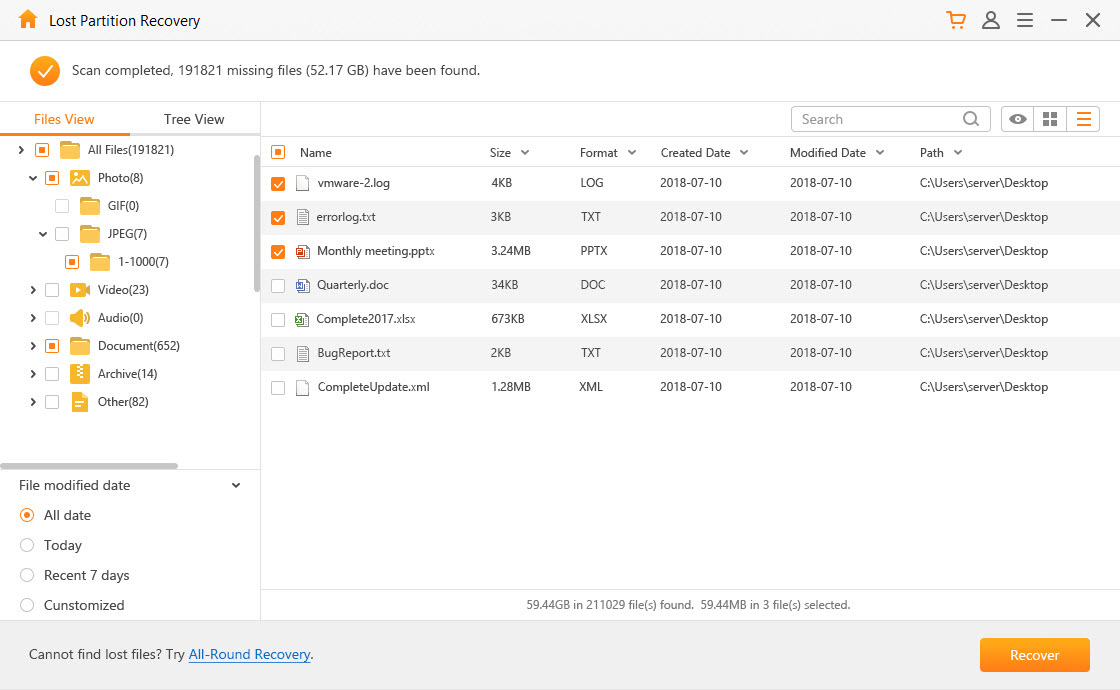 Conclusion
It is very obvious that when it comes to issues regarding Windows APFS, there are lots of solutions you can adopt in order to explore files which come in such format. Also, it is very clear that using AnyRecover will definitely help ensure you don't lose any of your important files permanently even when such a drive has been installed on your system.