Did you know that Kingston makes many storage devices, including solid-state drives (SSD), hard drives (HDD), USB drives, SD cards, and more? They are perhaps one of the most well-known and trusted storage and memory device manufacturers in the world. Maybe you have a Kingston device, and your files have been lost or deleted? If so, you'll need to learn how to recover deleted data from Kingston storage devices.
In this article, we will be looking at everything you need to know about Kingston data recovery. We explain why data gets lost, provide tips on avoiding data loss, and walk through the steps on how to recover data from Kingston SSDs, USB drives, and SD cards.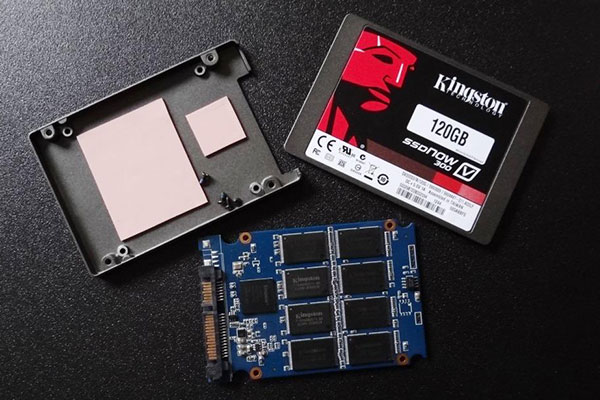 Part 1: Overview of Kingston Data Recovery
Kingston storage devices are found everywhere, from computers to laptops, to digital cameras and even smartphones. It's common for devices such as cameras to use Kingston SD cards to store photos, and USB drives are a very popular way of storing and transporting large volumes of data.
Despite these devices being very good, data held on them can become corrupted, or viruses may wipe the drives. On top of that, users may accidentally delete or format the devices, resulting in the loss of the data. Data loss can be very concerning, especially if your data is important to you. Fear not, as there is a way to recover lost or deleted data from Kingston devices, which we'll be looking at shortly.
Part 2: Possible Reasons for Losing Data from Kingston USB/SSD/SD Cards
Data loss on Kingston devices can happen for several reasons. Below are the five most common reasons for data loss on Kingston SSDs, USB drives, and SD cards.
Reason 1. Accidentally Formatting the Drive or Deleting Files
This is perhaps the most common reason for data loss, which boils down to user error. You may accidentally format a USB drive, thinking there's nothing important on it, only to find out later the drive had some critical files on it. The same goes for accidentally deleting files from the storage device.
Reason 2. Physical Damage to the Storage Device
Although a less common occurrence, storage devices can sometimes be physically damaged, which can cause data loss. Kingston USB drives are small, meaning they're easy to leave in places where they can be damaged.
Reason 3. Incorrectly Removing or Disconnecting the Storage Device from Your Computer
How many people yank their USB drive or external SSD from their laptop without correctly ejecting it first? Just pulling the device out without properly removing it can result in corrupted files. To use the device again, it may need to be formatted.
Reason 4. Virus and Malware Infections
Kingston storage devices, much like every other device, can become infected with viruses and malware. These viruses may wipe your device entirely, regardless of whether it's a Kingston SSD, USB drive, or SD card. In some cases, your files can become encrypted, which is what ransomware does when it infects your system.
Reason 5. System Power Failure or Unexpected Shutdown
And finally, another common cause of data loss on Kingston storage devices is a system power failure or unexpected shutdown of the system. If your system hasn't finished with the data on the storage device and the power unexpectedly cuts out, your files and data can become corrupted or lost.
Part 3: Best kingston Recovery Tool for Kingston SSD/USB Drive/SD Card
Now you know the reasons behind why data can become lost or deleted on Kingston storage devices, but how do you perform Kingston data recovery to recover deleted data from Kingston storage devices? The answer is straightforward, and we're going to walk you through the process step by step.
You will need to use Kingston data recovery software to recover data from Kingston devices. The best data recovery software on the market today is undoubtedly AnyRecover. It can be used on various iPhone, Windows and Mac OS: Windows 11/10/8.1/8/7/XP, macOS 11.0/10.15/10.14/10.13/10.12, and Mac OS X 10.11 ~ 10.10.
AnyRecovery-Best Kingston Recovery Tool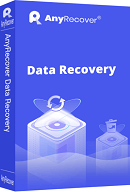 Key Features:
All-in-one data recovery software to recover data from iPhone, Windows,and Mac systems.
Enables you to recover most of data in various scenarios, such as:Accidental Deletion,formatting, hard drive issues, virus intrusion, system crashes,etc;
The software can recover lost data from any storage device, including Kingston SSDs, Kingston USB drives, and Kingston SD cards.
The software is 100% secure, meaning your data is kept safe at all times.
supports recovery of over 1,000 different files, including images, photos, documents, emails, archives, and a lot more.
Steps on how to recover data from Kingston SSD/USB Drive/SD Card Data with the Kingston Recovery Tool:
Video Tutorial on kingston data recovery:
Step 1. Launch the AnyRecover data recovery software. Select your Kingston storage device and click "Start".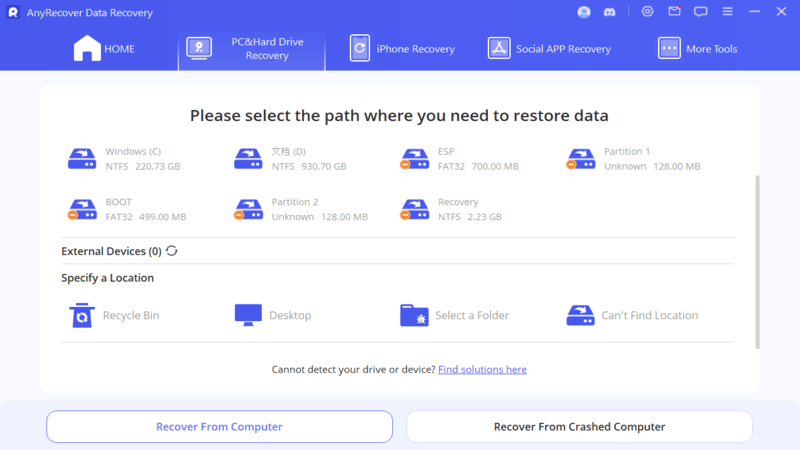 Step 2. The software will then begin scanning for lost data on the drive that you selected.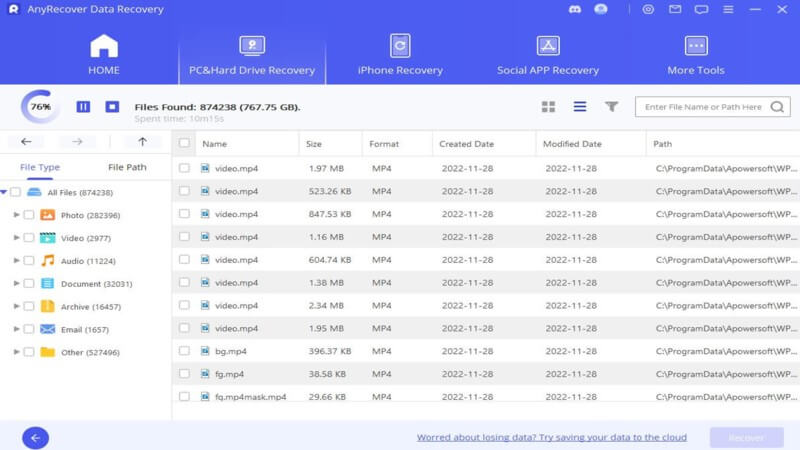 Step 3. Once the scan has completed, you can use the quick preview to check if the files are the ones you want to recover. If they are, select them and click on "Recover" to export the recovered data to a new location.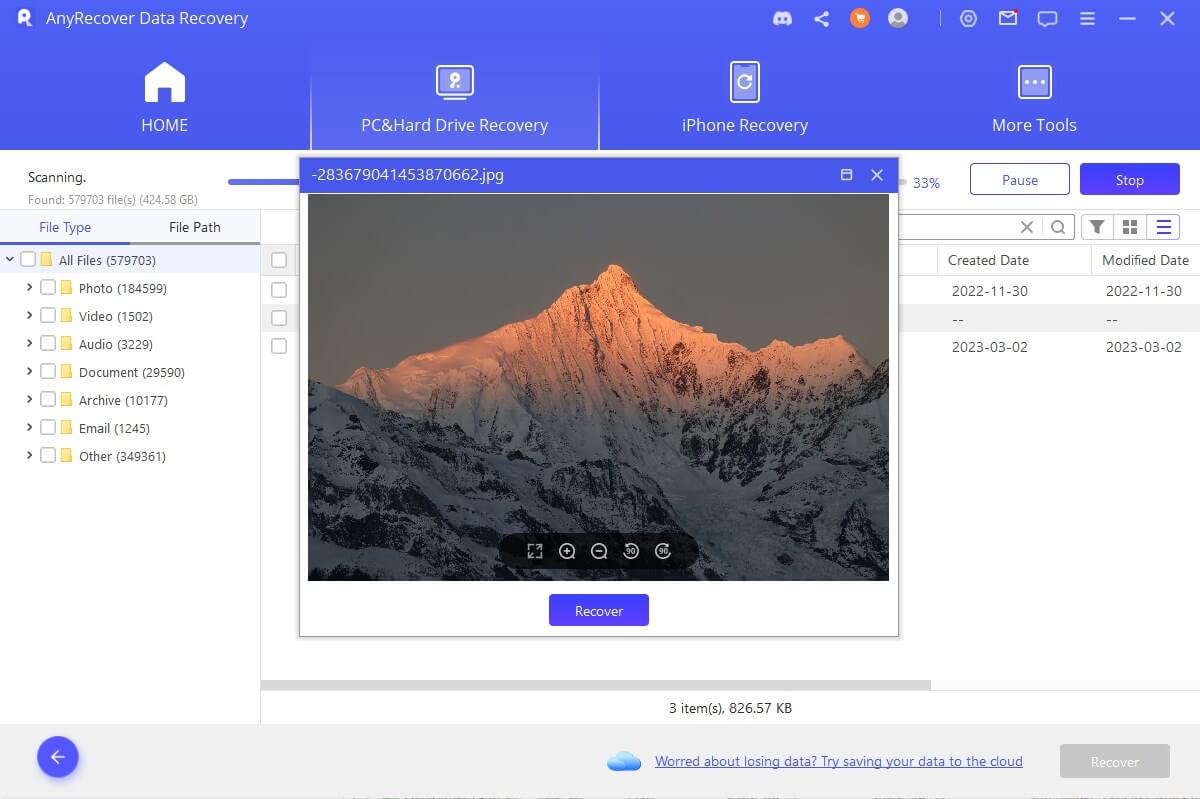 Bonus: Tips about Avoiding Data Loss on Kingston Devices
The best way to avoid data loss on Kingston storage devices is not to lose the data in the first place. This is easier said than done; however, there are some useful tips you can follow to minimize the chances of losing data on your Kingston device.
Tip 1. Make regular backups of your data and store the backups in a separate location or on a different storage device.
Tip 2. Always double-check what's on the storage device before deleting files or formatting the drive. If you have important files, move them to another storage device.
Tip 3. Keep your operating system up-to-date and install a good antivirus software to keep your data safe from viruses and malware.
Conclusion
Data loss on Kingston devices is, unfortunately, something that can happen, so it's essential to avoid data loss in the first place. In some instances, data loss can be out of your control, so you'll need to understand why it happens and learn how to recover data from Kingston storage devices.
In this article, we've explained the reasons for data loss on Kingston devices, and given you the steps needed to perform Kingston data recovery using AnyRecover. By following these steps, you can quickly and easily recover your lost or deleted files from your Kingston storage device, no matter if it's a solid-state drive, hard drive, USB drive, or SD card.