My entire Microsoft Office Professional Plus 2013 stops working, freezes or hangs throughout the day anytime I open a file or send an email message in Microsoft Outlook. I usually receive the following message, "Outlook not responding" whenever I want to use it. Please, how can I fix this issue and retrieve my lost files?
Microsoft Outlook plays an important role in sending and receiving emails for Microsoft users. It's one of the most professional business tools that help us to manage our mailing services, calendar, schedule events, keep notes, and solve other business issues. Therefore, if Outlook is faulty, it may affect our business negatively and lead to loss of revenue. Hence, this article recommends solutions to fix the outlook not responding issue and recover your lost Outlook files.
Part 1: What Caused Outlook Not Responding Issue?
The Outlook not responding issue can appear when you try to open any folder or email in Microsoft Outlook software. This can disturb your workflow and you may have to restart the program to work further. Sometimes, you might end up losing your files due to this issue message. Here are some main causes of Outlook not responding issue.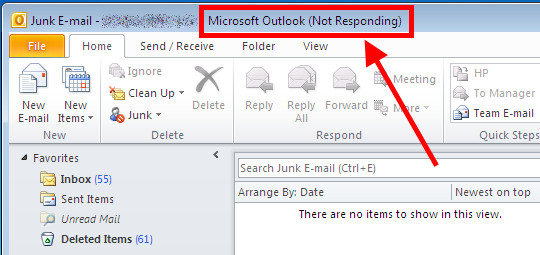 The Outlook services might be busy with another process.
The latest updates are missing in your Outlook program.
The Outlook software is facing issues while loading the external media files.
Any third party add-on is interacting with Outlook.
Your Inbox is full of messages.
There is something wrong with your Microsoft package.
Data of the Outlook is damaged or corrupted.
Antivirus can also cause the Outlook not responding issue message.
You need to update the user profile for Outlook.
Part 2: Recover Lost PST Files before Fixing the Outlook Not Responding Issue
If you want to fix the Outlook not responding issue, make sure that you have recovered the lost PST files. PST is the user's personal storage in Microsoft Outlook and it can be used to store almost 2 GB personal data. You can use PST to store documents, audio and video media files. Fixing the Outlook not responding problem can also cause damage to your personal data so you must know how to recover the lost emails.
AnyRecover data recovery tool is one of the top email and data recovery tools. This tool offers you the opportunity to recover email files that were deleted accidentally even in the case of Outlook not responding or when you mistakenly empty your recycle bin. If you want to recover any type of lost emails or deleted data from your computer, AnyRecover is one of the best options. It works perfectly on Windows (including the latest Windows 11) and Mac OS.

1,000,000 + Downloads
Features of AnyRecover USB Recovery Software
Recover all the content of your Outlook email such as messages, attachments, contacts, calendar, appointments and notes, etc.

98% high successful recovery rates comparing with other tools in the market.

Safe and secure recovery of emails before fixing Outlook not responding problem.

Recover lost email files without overwriting other files.

User-friendly interface to guide you finish Outlook files recovering easily.
Recover Email Files with AnyRecover before Fixing Outlook Not Responding Issue
Follow the simple steps below to recover lost PST files when the Outlook not responding issue occurs:
Step  1: Launch AnyRecover on your computer, choose a proper location where your data was lost and then click "Start".
Step 2: Then a quick but deep scan will begin. You can pause, resume or stop the process anytime you want.
Step 3: All your deleted files will be showed on the program. If you want to preview the files, you can double click or click the eye icon. Then tap "Recover" to retrieve the selected files.
Part 3: Effective Solutions to Fix Outlook Not Responding Problem
If you have restored your lost PST files and you are ready to fix Outlook not responding problem for Microsoft outlook, here are some ways that you can try for your Outlook package. These methods are really simple and we have made it even easier for you. The following step-by-step guide can help you fix Outlook not responding issue in a few minutes.
Solution 1: Start Outlook in Safe Mode to Fix Processing Screen
If Outlook is stuck on a processing screen, the easiest way to fix this issue is to start Outlook in Safe Mode, close it, and restart it again to fix the problem.
Step 1. Close Outlook on your Windows computer.
Step 2. Start Outlook in Safe Mode following the steps below depending on your version of Windows.
Windows 10: Click the Search box, type "Outlook.exe /safe", and click "Enter".
Windows 8: Go to App menu, choose "Run", type "Outlook /safe", and click "OK".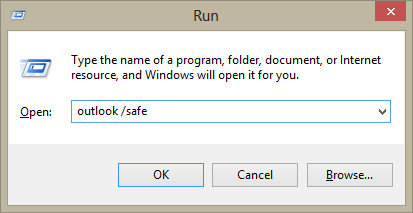 Windows 7: Go to "Start > Programs and Files", type "Outlook /safe", and click "Enter".
Step 3. Choose Outlook and it will open in safe mode. Close it and open it again normal.
Solution 2: Install the latest Windows and Office updates
If Outlook isn't working on a large or long process, then you can check to see if there is a new update for Windows and Office update. You can automatically download and install such updates once you're connected to a network.
To install the latest Windows update on your computer, follow the steps below:
The method to install latest Windows update vary from the current Windows version you are using. Here is an example with Windows 10.
Step 1. Select "Start > Settings > Update & Security > Windows Update" , and then select "Check for updates".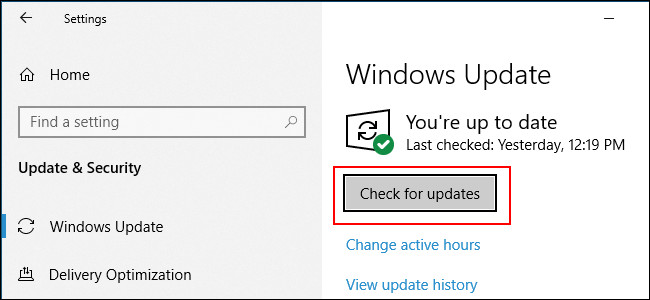 Step 2. If updates are available, install them.
Step 3. Follow the onscreen guide to install Windows 10.
To install the latest Office update on your computer, follow the steps below:
Step 1. Open your Outlook application.
Step 2. Go to "File > Office Account".
Step 3. Under "Products Information", choose "Update Options > Update Now".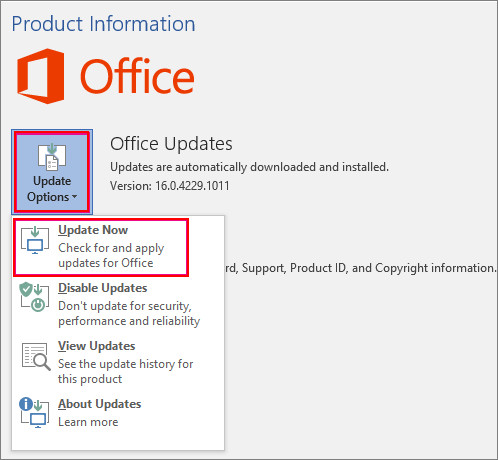 Step 4. Wait till Office is done installing the new update.
Solution 3: Repair Your Office Programs
If the issue persists, you can try to repair your Office program by following the steps outlined below.
Step 1. Close all Office programs that are running on your PC.
Step 2. Go to "Control Panel" and choose "Programs and Features"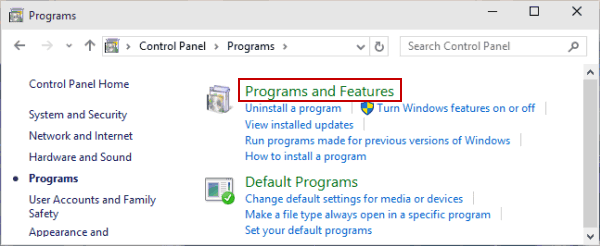 Step 3. Look at the list of installed programs, and right-click "Microsoft Office 2016" or "Microsoft Office 2013", and choose "Change".
Solution 4: Repair your Outlook Data Files
During the Microsoft Office installation process, your Inbox Repair Tool (SCANSPST.EXE) was also installed on your PC. You can try this repair tool to solve Outlook not responding issue by scanning your Outlook data files and repairing possible problems.
Step 1. Open Windows File Explorer and go to: C:\Program Files (x86)\Microsoft Office\root\Office16.
Step 2. Open "SCANPST.EXT", and click "Browse" to select the .pst file you want to scan.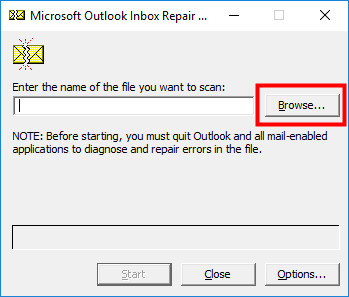 Step 3. Click "Start", then tick "Make backup of scanned file before repairing" box and click "Repair".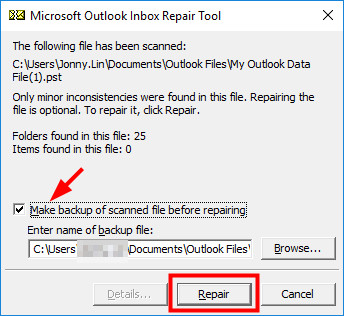 Step 4. After the repairing is done, click "OK".
Conclusion
Fixing the Outlook not responding issue is easy with all of the above-mentioned steps. However, restoring the lost PST files is not easy without iMyFone AnyRecover software. If you want to recover your lost emails and files with a few clicks only, you can try the free trial version of iMyFone AnyRecover software and check if this tool works fine for you.