Have you ever deleted pictures from your system and started wondering where they must have gone to? The truth is that there are lots of answers to such a question. This is what this post is going to be explaining in detail, which means there is no need trying to look for such answers elsewhere. Just ensure to read every detail from beginning to the end.
1
Where Do Deleted Pictures Go on Computer & How to Recover?
When you delete a picture on a computer, where does it go? If you deleted it by right-clicking on the "Delete" option or press the "Delete" key, it should go in the computer's recycle bin. However, if you emptied the recycle bin, you'll no longer find these files on your computer.
In case you've just deleted your pictures and are wondering where they must have gone to in such system, it should be noted that there is every chance such files can be recovered. This means they are still inside your system. You only need to know how this can be effectively done.
How to Recover Deleted Pictures on Windows
There are some tools that can help you recover deleted pictures on Windows with the click of few buttons. iMyFone AnyRecover is one of the best in this aspect as it has been primarily created to enable you to get back your lost files with ease. This is one tool that makes the process of recovering lost files look like a walk in the park.
One aspect where AnyRecover has proven to be superior to other third-party file recovery tools is its features. These are highly sophisticated and will guarantee your files are recovered 99% of the time. Some of such features are: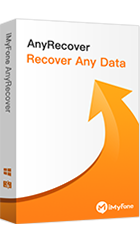 1,000,000 + Downloads
Features of iMyFone AnyRecover:        
It has been designed to be used on both Windows and Mac systems.
It can recover files that have been lost under different scenarios like accidental deletion, hard drive formatting, virus attack, lost partition, system crash and more.
It is highly compatible with most devices like SD cards, flash drives, digital cameras, camcorders, and more.
Any type of file can be easily recovered.
The recovery process is very safe.
Follow these steps below to recover your lost files today using AnyRecover.
Step 1. After downloading and installing AnyRecover, launch it and choose the mode which says Deleted Files Recovery.
Step 2. The location where such files have been lost should be selected. It could be internal or external drives like SD card, camcorder, smartphone, flash drives or others. After that, click on Next.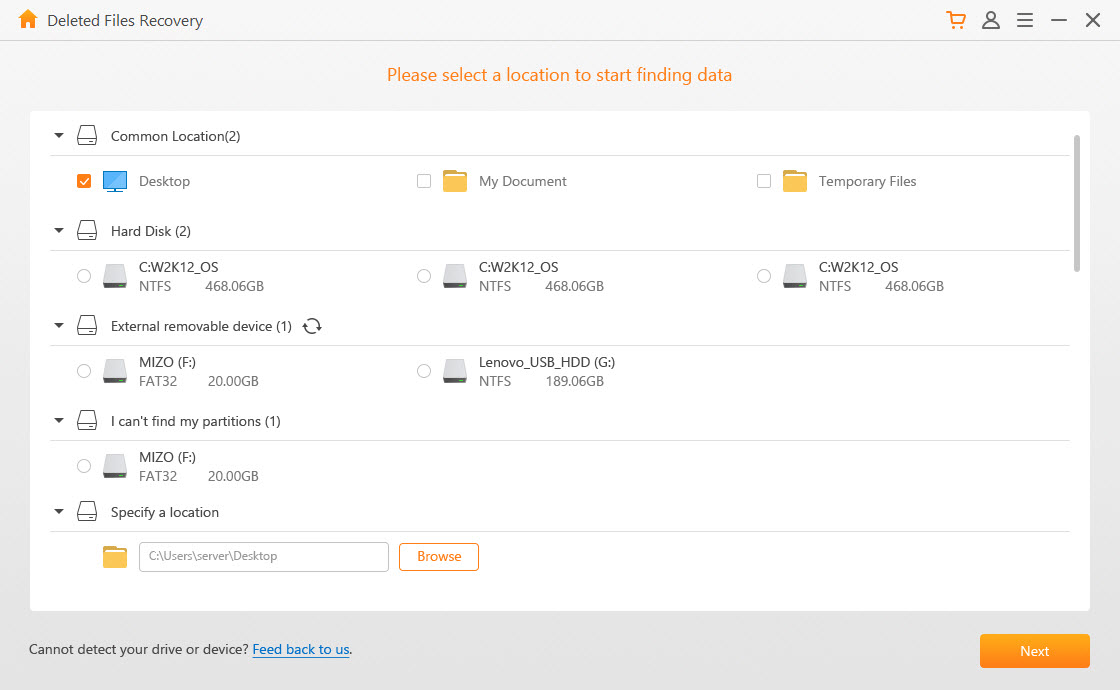 Step 3. You will be taken to a page to choose the type of files to be recovered from your chosen drive in step 2. These could be files like videos, audios, photos or documents. After that, click on Scan for the process to start.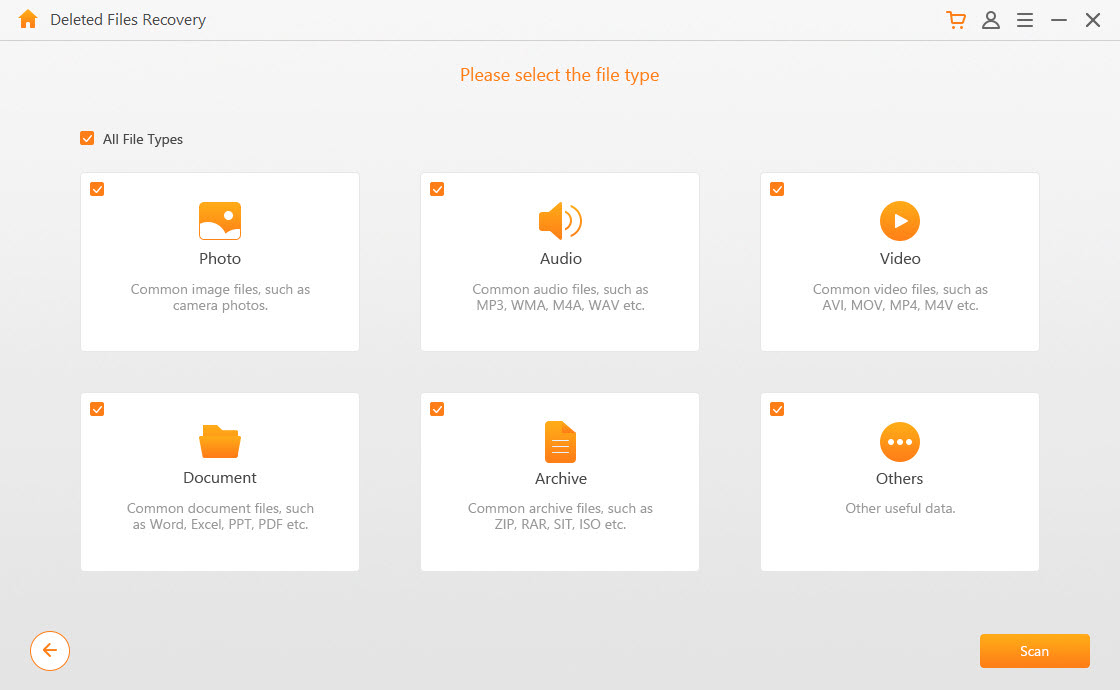 Step 4. AnyRecover will start scanning your system in order to find the lost files. Once it is complete, you will see the listed files. Just preview them and click Recover for those you would want to get back.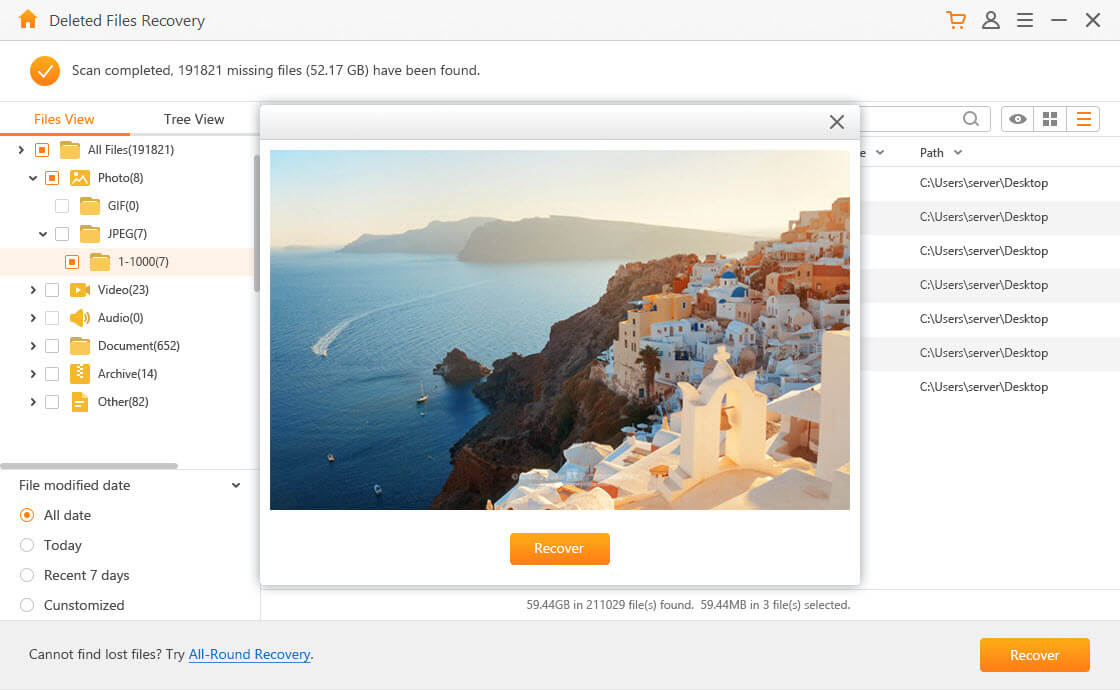 2
Where Do Deleted Pictures Go on Computer & How to Recover?
Most people are really confused about where their deleted pictures on iPhone usually go to. Although this subject may not be of interest to you initially, there is every chance that you would one day want to recover such deleted pictures. Without having any idea about where they must have gone to after deletion, this problem can't be solved.
How to Recover Deleted Pictures from iPhone
Do you want to know the fortunate part about all of these? Such is the fact that it is possible to recover deleted pictures on your iPhone device today. Just check the steps below in order to get this done:
Step 1. The Photo Apps should be opened on the iPhone.
Step 2. Just scroll downwards and then get Recently Deleted tapped on.
Step 3. Locate those photos/pictures which you would like to restore. Recover should be tapped on. If you want such files deleted permanently, Delete should be pressed.
3
Where Do Deleted Pictures Go on Android Phone and How to Recover?
When you delete pictures on your Android mobile device, there is every chance that you may want to get them back for one reason or another. This is one problem that most Android mobile device users just can't fix at the moment. This is a very easy thing to do once you understand how to go about the whole process.
How to Recover Deleted Pictures from Android Phone?
There is an easy way to go about this process. If there is an SD card embedded in your Android phone, you can apply AnyRecover to retrieve the deleted pictures back. AnyRecover is available in a free trial version which allows you to scan for deleted files, preview the list of scanned files and recover 3 files for free.
To get the registration code, you shouldn't miss AnyRecover 20% OFF Coupon Code.
Conclusion
Having seen the above, it is obvious that there is no need trying to find out where picture files go to once they have been deleted. This is because they can be easily recovered. Through the use of a tool like iMyFone AnyRecover, such can be very possible as it makes the photo recovery process to be very fast and safe.