In this technological world, people have no time to enjoy their life and watch a long TV program. They want to pause, forward, record, and also recover dated data. It was not possible before the invention of the Sky Plus, but now it is possible because due to Sky Plus they can do all the above-mentioned activities.
Is It Possible to Recover Deleted Files from SKY Plus Box?
Accidentally, you or anyone deleted files, TV programs or any other recording files from Sky+ or Sky Plus Box and now you are worried about it because it is important for you. Don't worry about it because you can recover all the deleted record very fast and very easily in Sky Pus box.
How to Recover Deleted Files from SKY Plus Box?
There are two ways to recover the deleted files, TV show or another deleted record from Sky Plus Box.
1

Undelete from Trash

After deleting files from sky Plus it is automatically moved to the deleted files section, you can easily restore it from the simple ways.

Step 1. Press sky on your Sky Plus remote. Select recording and select Deleted.

Step 2. Select the recording you want to restore and select Undelete.

Step 3. Lastly. Restore your recordings.
2

Undelete with AnyRecover Software

If the method mentioned above can not help, here is an ultimate solution. You can try the all-inclusive data recovery software - AnyRecover to recover your deleted files from Sky Plus.

1,000,000 + Downloads
Features of AnyRecover:
It can restore data from any internal and external devices, including Sky Plus box, PC(Windows 11 supported), SD card, hard drive, etc.
Lost data can be recovered in any case such as accidentally deleted, partition lost, trash emptied, drive formatted, system crash, virus attack, hardware failure, and many others.
All kinds of file types recoverable: document, image, video, audio, archives, and so on.
Free trial available, preview before recovery allows you to accurately recover lost files without any hassle.
100% secure recovery with high success rate.
How to Recover Deleted Files from Sky Plus with AnyRecover
The use of AnyRecover to recover files is very easy. Just follow the steps below:
Step 1. Install and launch the program, select the "Deleted Files Recovery" mode from the first screen.Select the location from which you lost your data, such as a hard disk, external removable device and many more.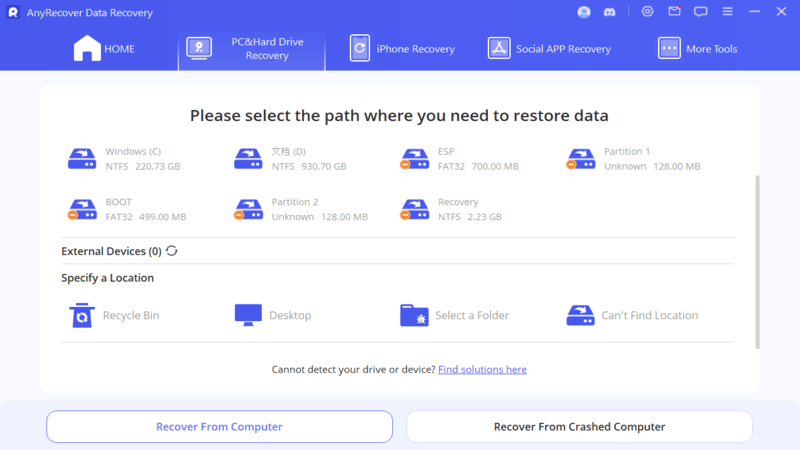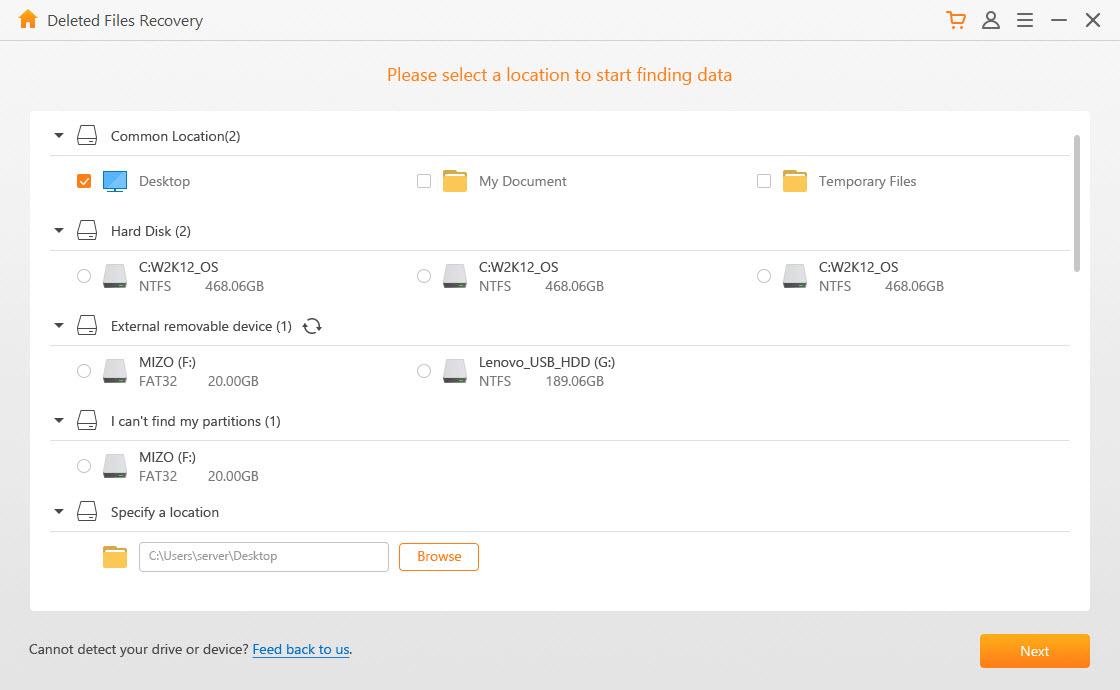 Step 2. Select the type of file you want to recover like audio, video, etc, then start to scan.After the scanning process finished, you will be shown the results of your deleted files.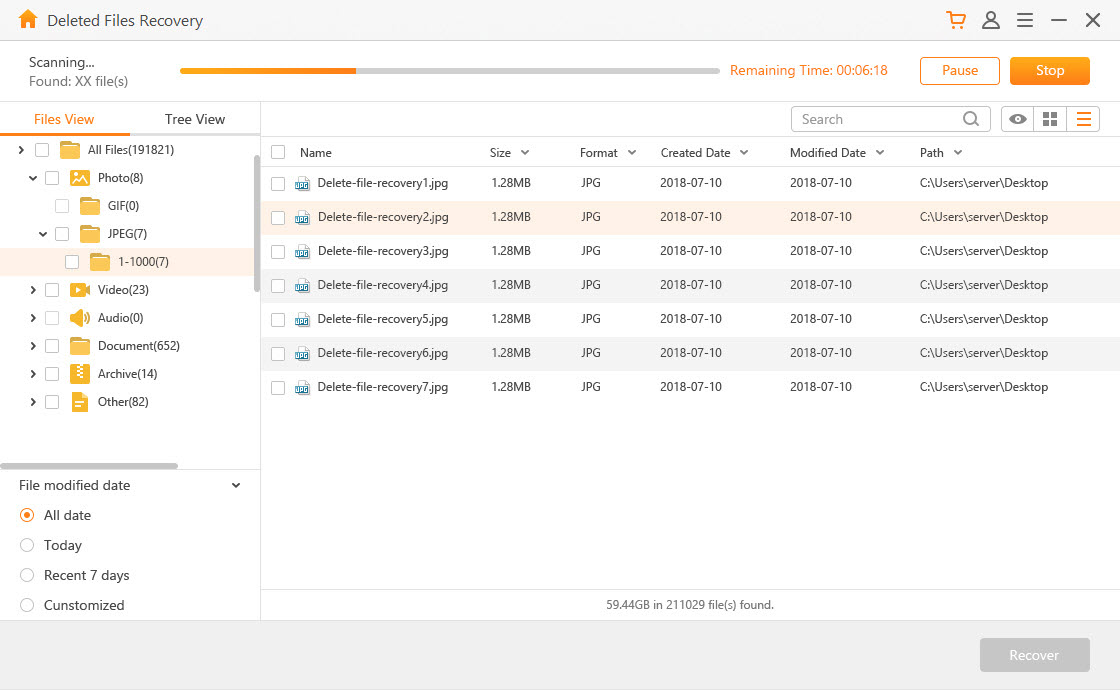 Step 3. Check and click to preview the files, and recover what you want to be recovered.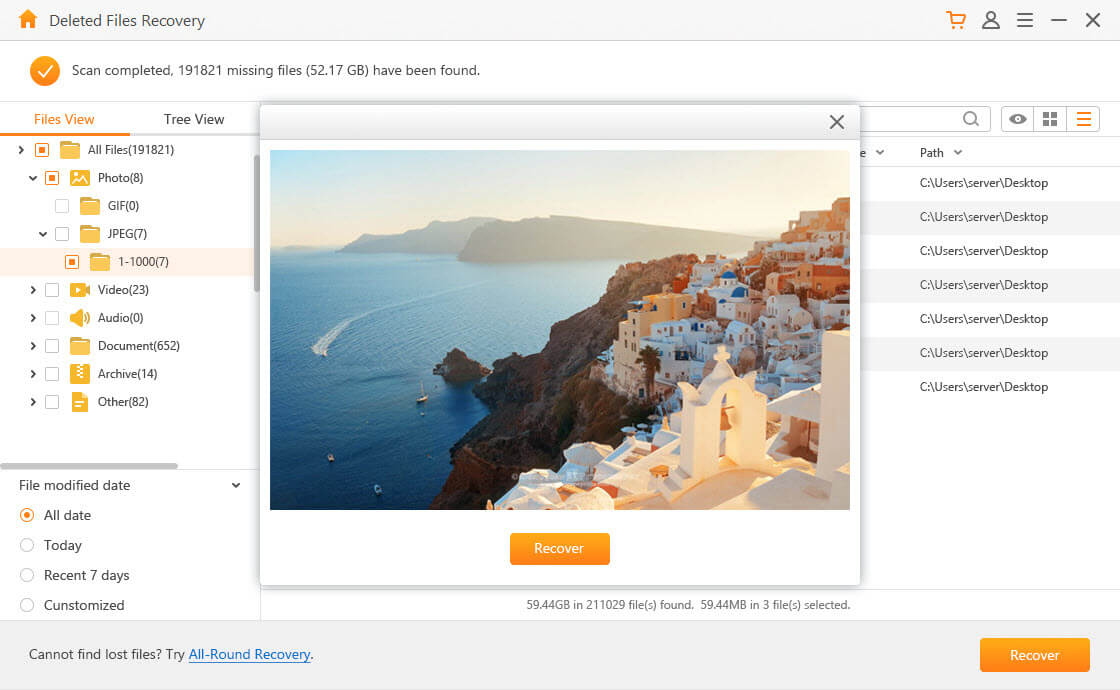 Everything You Should Know about Sky Plus?
Sky+ or Sky Plus is a personal video recorder. It is a satellite television provider. The best quality of it that it is allows the users to record, pause and instantly rewind live TV.
Various Version of Sky Plus
There are different versions of Sky Plus, which have internal and external differences.
Sky+ 40 GB - The first version of Sky+ 40GB were manufactured by Pace for the UK and Ireland market; it has an average of 24 hours recording time. The second generation of 40 GB boxes (referred to as PVR2s), were manufactured by both Amstrad and Pace.

Sky+ 80 GB - The third generation of boxes, which are referred to as Sky+ now, has 40 hours recording time on average.

Sky+ 160 GB has an average of eighty hours of recording time.

Sky+ 250 GB

Sky+ (HD) 250 GB was made by different companies, it does not use personal recording space as the hard drive is in fact 500GB with a separate 250GB partition dedicated to the Anytime service.

Sky+ (HD) 1 TB - the same as the smaller HD box, a four-times larger hard drive.

Sky+ (HD) 2 TB - also the same as the hard-drive HD box, but 8 times larger hard drive.
Conclusion
Sky Plus is one of the best technological systems by which people can enjoy their life according to their want. People can record, pause forward, store and recover the data easily. It also has the feature of sky remote, remote recording, Sky Anytime TV serious and other many benefits. There are some times you might accidentally delete files or programs from Sky Plus. After reading this post, you should never worry about the case as AnyRecover would be your best savior.
Don't hesitate to try AnyRecover!