Shortcut virus is a really frustrating problem for most PC users. This is because their original files that get replaced with shortcuts are empty. The worst part is that even your external devices may not be left out as files contained in them, they can also get affected.
This post will be revealing details about shortcut virus remover. There is absolutely no doubt that its content will help you overcome this problem in the most effective way.
1
What You Should Know about Shortcut Virus
Short virus can compromise your storage devices thereby getting files and programs replaced with shortcut icon. When this happens, the content of such files can't be assessed. One fact most people are yet to understand about this form of virus is that most of the antivirus tools in the market can't detect them. This is perhaps why a shortcut virus remover will be needed.
2
3 Best Shortcut Virus Removal Tools
There are various ways to remove shortcut virus from your system in case you are still battling with it. However, note that some of them aren't very effective. Below are some of the most effective methods of removing shortcut virus from any Windows PC.
1

Remove Shortcut Virus Files with CMD

It is very possible for shortcut virus to be removed through CMD. The steps will be outlined below:

Step 1: Start should be clicked on. After that, get Command Prompt selected in your Admin.

Step 2: Get signed into your own administrator account using a password in case such is requested for.

Step 3: attrib -h -r -s /s /d D:\*.* should be typed in after which you will hit the Enter key.

Please ensure that D is replaced with your external or internal drive's letter where there is shortcut virus.

Step 4: Get del autorun.inf typed in and hit the Enter key.

Now look for virus extensions in your system like *.vbm, *.exe, or *.ink. Just get autorun.inf replaced with any of such virus file extensions. This will make shortcut virus to be removed from such storage device.
2

Remove Shortcut Processes from the Registry

This method of removing shortcut virus becomes very necessary once your PC has been infected. Below are steps you can take.

Step 1. Get Win + R pressed. After that, Reggit should be typed for registry to be entered.

Step 2. Go to HKEY_CURRENT_USER > Software > Microsoft > Windows > Current Version > Run.

Step 3. Delete malware files and those processes which may look suspicious. Check the Startup applications on your PC since that is usually the place you will mostly find shortcut virus.

Step 4. Win + R should be pressed after which you will get msconfig typed in. After that, OK should be clicked on.

Step 5. Everything should be disabled in your Startup apart from your antivirus software and trusted applications.

Step 6. Get your system restarted after all of the above steps.
3

Cleanup Shortcut Virus Remnants via Antivirus Software

This is an optional method since there is no guarantee that antivirus software will remove shortcut virus from your system. However, it can help to clean your system and ensure that any virus remaining is gotten rid of. Note that antivirus softwares are different when it comes to their potency. This is why you need to get one that has proven to be very effective. After that, have it installed on your PC and commence the scanning process.
3
Bonus: How to Recover Files after Removing Shortcut Virus
Once you've got a shortcut virus remover, there is no doubt that you must have lost some important files. This is where a tool like AnyRecover will be of great help. Through a tool like this, you will not have to bother about lost files due to shortcut virus in your system.
AnyRecover has got some great features which have made it to standout amongst other file recovery tools in the market. Below are some of them:

1,000,000 + Downloads
Features of AnyRecover:
Any type of file (over 1000) can be easily recovered such as photos, documents, videos, audios and more.
It can recover any form of lost file scenario. These could be virus attack, malware attack, formatted drive, hard drive crash, lost partition, emptied bin and more.
It has been designed to be compatible with most devices (internal and external).
It has a very high recovery rate meaning that most of your lost files will be found.
It can be easily installed on both Mac and Windows operating systems.
The process is 100% safe and secured.
AnyRecover 20% OFF Coupon Code
Do you want to know the best part about AnyRecover? It is the fact that you can get some discounts through taking advantage of its coupon code today. This can help you save some money during its purchase. Below are some steps to use the coupon code.
Step 1. "ANY-ART-D20" code should be copied.
Step 2. Go to the Official Website of AnyRecover and select the ideal licence which you would want to buy based on your OS. Now click on "Add to Cart".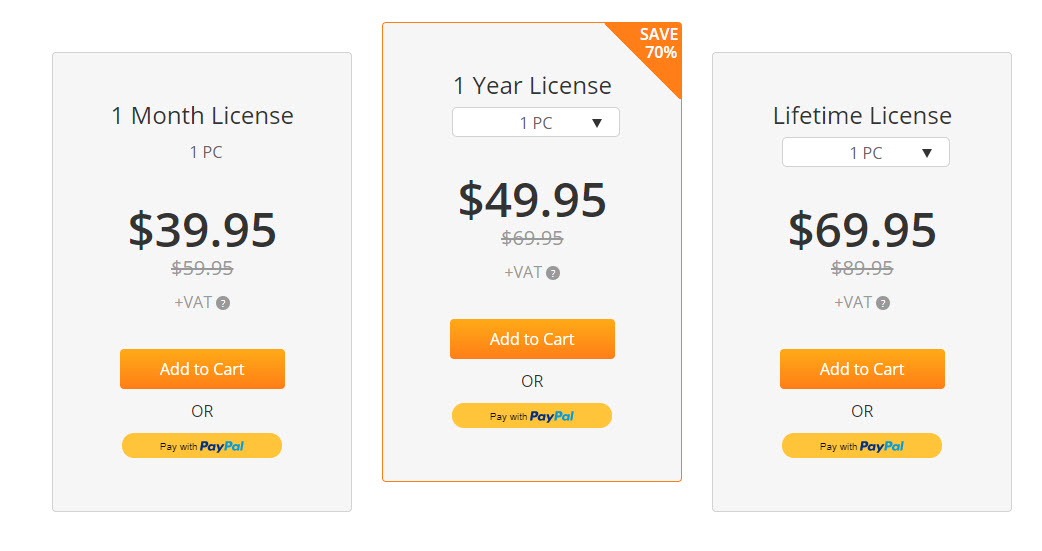 Step 3. Locate the option which says "Checkout to Enter Coupon Code" and paste the code (ANY-ART-D20) which you've copied earlier on.

Step 4. After that, click on the "Apply" button and you will see that you've saved 20% of the actual price for AnyRecover.


Conclusion
Apart from the use of shortcut virus remover, it is also possible for shortcut virus to be removed manually from your PC. Also, you can see that even when files have been lost due to this problem, AnyRecover makes it possible for them to be recovered in your system without hassles.
Free download AnyRecover and start your deep scan right now!