I accidentally deleted my Downloads folder and it contains important files that I need to get back, how do I restore Downloads folder?!?!
Accidentally deleting a folder like this can cause panic. Most people delete their Downloads folder once in a while to prevent a build-up of unnecessary files. However, on occasion, that folder might contain important work documents (or similar) that you didn't realize were in there. So, this article will walk you through the ways to restore Downloads folder effectively.
Part 1. How to Restore Downloads Folder on Windows/Mac?
Using AnyRecover is the fastest, easiest, and most effective way to restore files and folders on your computer.
When you need to recover the Downloads folder it's usually because you accidentally deleted it, but it could also be a result of hard drive corruption or general data loss. That doesn't matter though - AnyRecover can recover files in any situation.

Key Features
Restore Downloads Folder and files inside no matter how you lost it.
Easily recover Downloads Folders for your Windows (even the latest Windows 11) or Mac computer.
Download Now available, you can scan and preview your Downloads Folder for free.
Can also recover files from storage medium, such as hard drive, SD card,  smartphone,  camcorders, digital cameras, etc.
Check out the free version of this recovery tool and you'll agree that when users need to restore Downloads folder, AnyRecover is the best solution.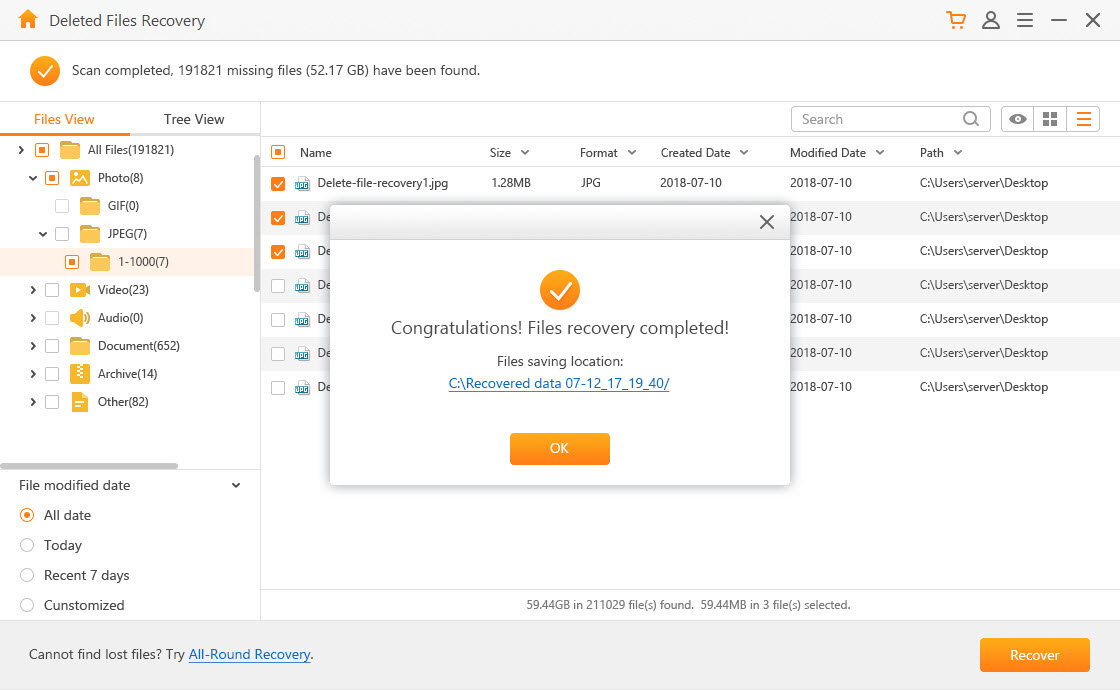 Part 2. How to Restore Downloads Folder on Windows 11/10/8/7?
For users on a Windows computer, there are 2 basic solutions to try.
1

Restore Downloads Folder from Backup

The importance of backing up your files can't be underestimated, and this situation is a perfect example of why. To restore Downloads folder you can simply restore from a backup.

Step 1. Connect the USB flash drive or external hard drive to your computer. Alternatively, download the backup from cloud storage.

Step 2. Search Control Panel in the Windows search bar.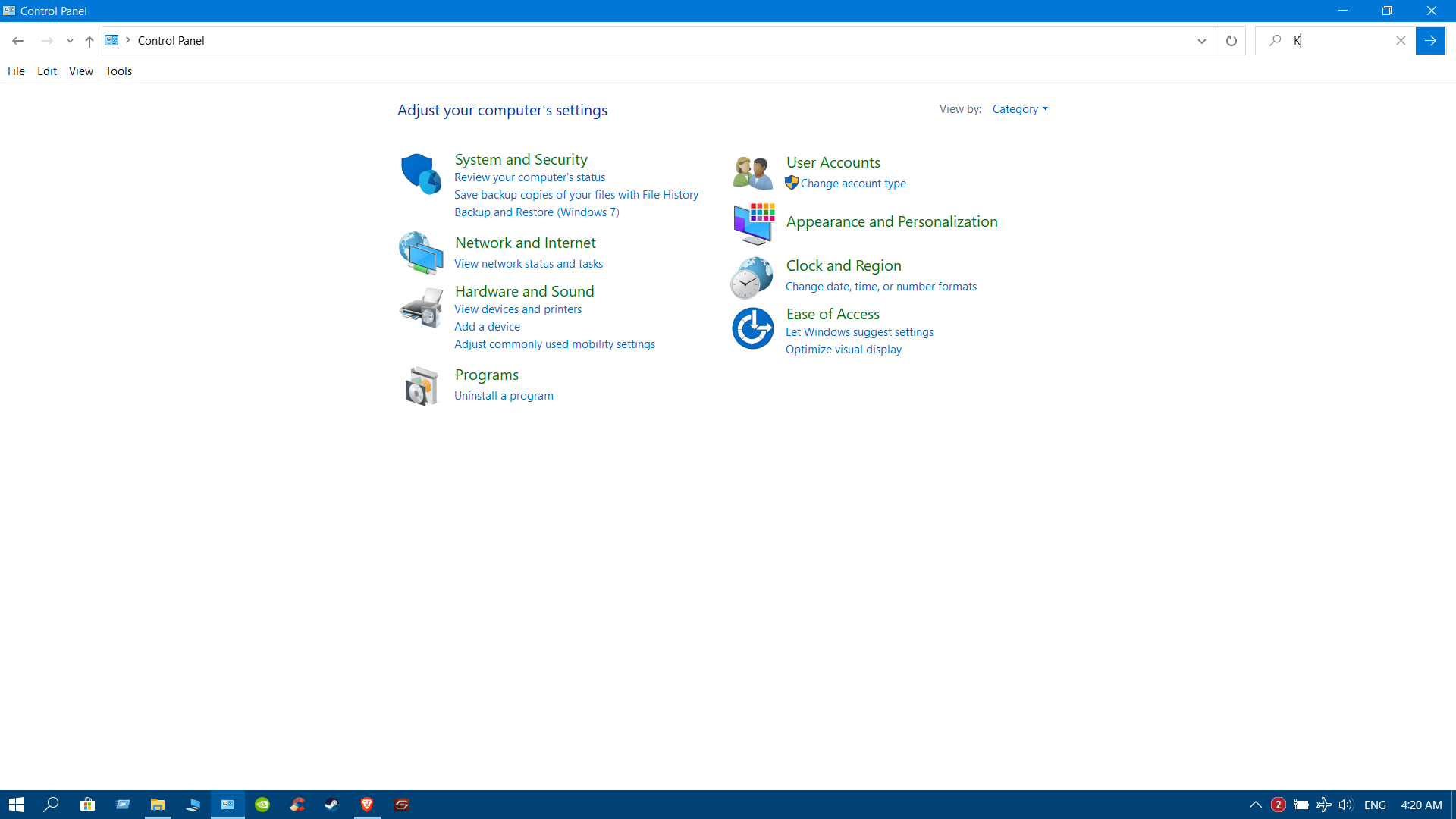 Step 3. From the Control Panel, click System and Maintenance > Backup and Restore.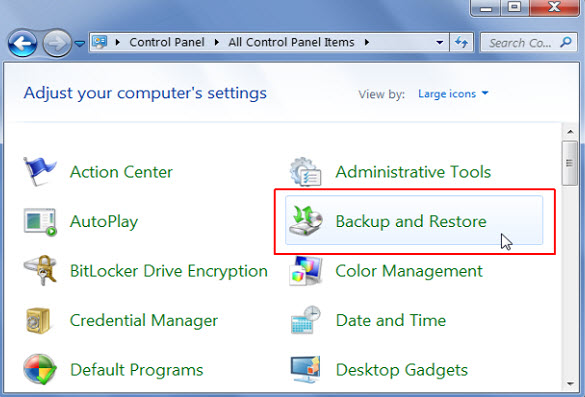 Step 4. Select Restore my files and follow the steps shown.
Obviously, if you didn't take a backup before losing the folder, this solution is meaningless and you won't be able to use it.
2

Restore Downloads Folder from Previous Version

Built into Windows is an automatic restoration system. Using this system, Windows takes temporary backups of your files and folders so that if you need an earlier version or lose them, you can regain access with ease. Users can also create "restore points" manually if they want extra security for certain documents.

Step 1. Locate the file directory where the Downloads folder was stored.

Step 2. Right-click this directory and click Properties > Previous Versions.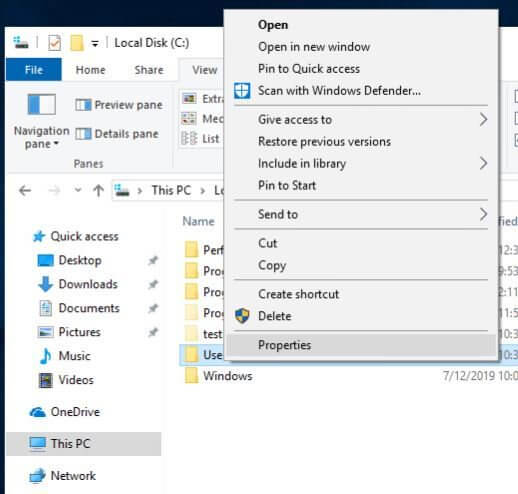 Step 3. Browse the list of previous versions and find the most recent Downloads folder.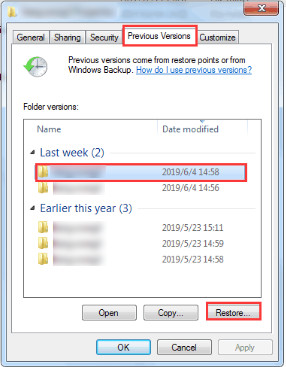 Step 4. After selecting the folder, click Restore.
Step 5. Exit out of the properties window and now make your way to the Downloads folder where you'll now have all of the files restored.
This is a great feature that Windows has enabled by default and that can be used to restore Downloads folder. It's not something you need to configure as it will make restore points automatically.
Part 3. How to Restore Downloads Folder on Mac?
If you're on a Mac computer and accidentally delete the Downloads folder, try these solutions instead.
1

Restore Downloads Folder with Time Machine

All Mac users can access the built-in Time Machine feature. This is simply a feature that makes it easy to take backups and restore files as needed. Follow these steps to recover the Downloads folder that you lost.

Step 1. Connect the flash drive or external hard drive to your Mac computer.

Step 2. Power on the computer and if Mac loads the setup menu, follow the steps to set up your computer's network connection and the system.

Step 3. Once the Mac finishes loading, open Finder > Applications > Utilities > Migration Assistant.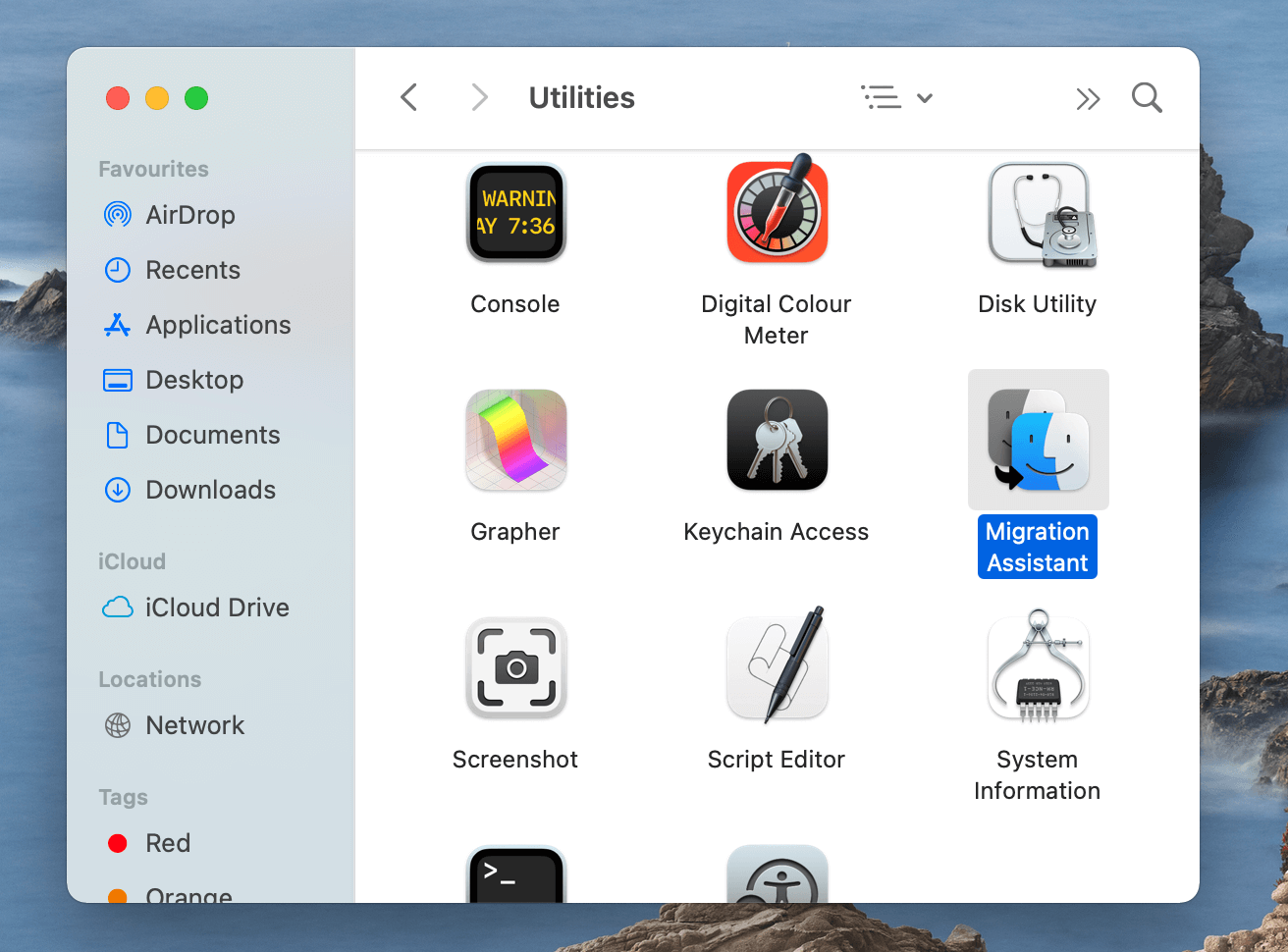 Step 4. Select the Time Machine option and then locate the Time Machine backup to restore from the external storage device.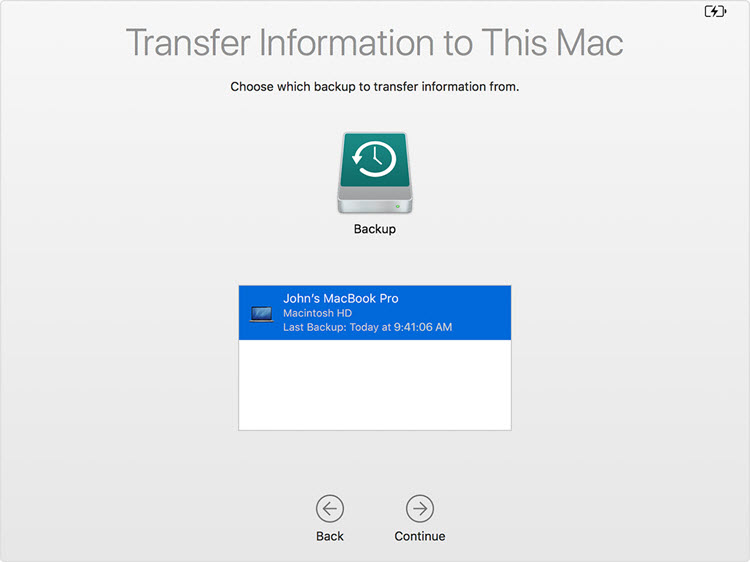 Step 5. After choosing the backup, click on Continue and wait.
Step 6. Finally, when the backup is restored, restart your computer and the Downloads folder should be back!
This sounds more complicated than it is. The steps above are simple except you require a backup to restore Downloads folder.
2

Restore Downloads Folder to Dock

An alternate solution for restoring the Downloads folder is to restore it to the Dock, and here's how.

Step 1. From the Finder window, click on the Go tab and select Home.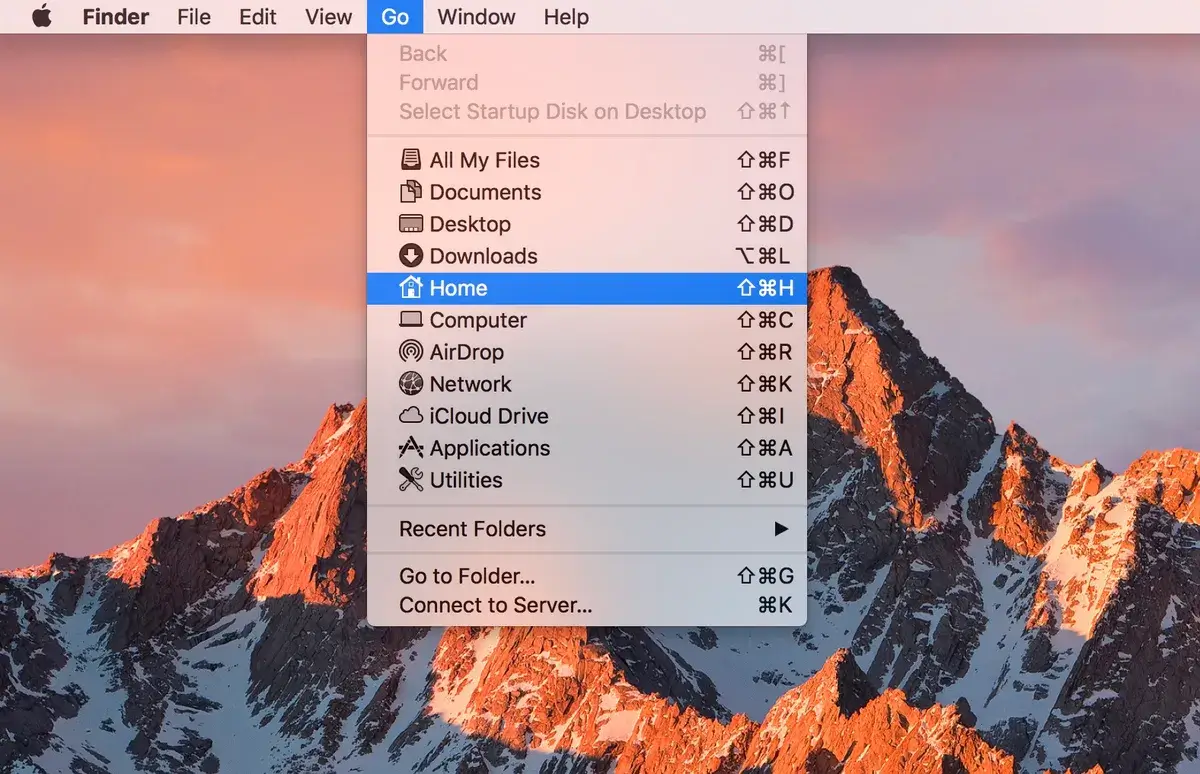 Step 2. Locate the Downloads folder in the window that appears.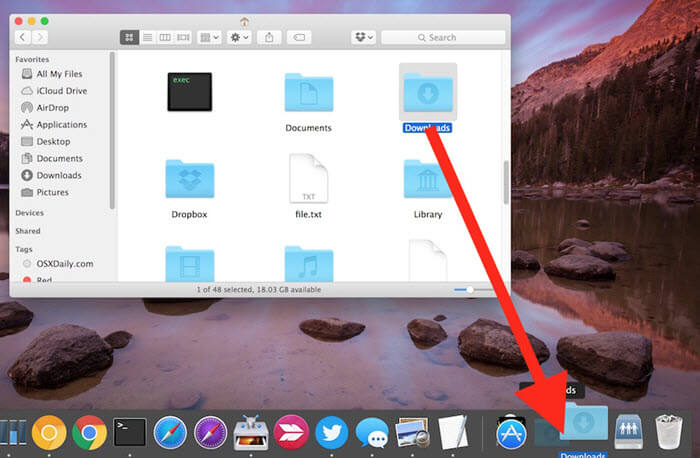 Step 3. Click and drag the Downloads folder onto the right of the Dock bar.
Deleting a folder from the Dock bar doesn't permanently delete it. This is simply a shortcut to the folder and if you delete that, you can restore it.
Conclusion
There's everything you need to know in order to restore Downloads folder successfully! Ideally, you should use AnyRecover. It's available for Windows and Mac computers and it's more than capable of restoring deleted files, including the Downloads folder. Whether you lose data from system crashes, a virus, hard drive corruption, or accidental deletion, AnyRecover is exactly what you need.