Hello world, Windows 11 is really out there! And one of the most commonly asked questions that we come across nowadays is, "How to recover deleted drivers in Windows 11?" Thus, we will be sharing with you 3 of the easiest and most widely used solutions to recover deleted drivers on your Windows computer.  
Method 1: Recover Deleted Drivers with AnyRecover
The easiest and most efficient way to recover deleted drivers is by using the powerful data recovery tool from AnyRecover.
AnyRecover is an impressive data recovery tool that works across multiple platforms, devices and operating systems (Windows and MacOS) and helps you get back the data you have lost. Of the various features of AnyRecover, a few of the most notable ones include:

2,061,704 Downloads
Features of AnyRecover
Applicable to All  Data Loss Scenarios: This includes, mistakenly deleted files, files deleted due to power outages, physical damage to the system, etc.

100 % Safe Data Recovery: Recover your data safely without losing any data in the recovery process.

Various Devices Supported: Restore files from critical data loss from mediums like hard drive, digital cameras, memory cards, mobile phones, etc.

Windows 11/10/8/7/XP supported. MacOS version also available.
Steps to Recover Deleted Drivers with AnyRecover
In order to recover deleted drivers on Windows 11 using AnyRecover, simply follow these steps:
Step 1. Installing AnyRecover for Windows.To start scanning for data, it is necessary to select a location where you have lost the data - desktop, a hard drive, an external removable device, or recycle bin, etc.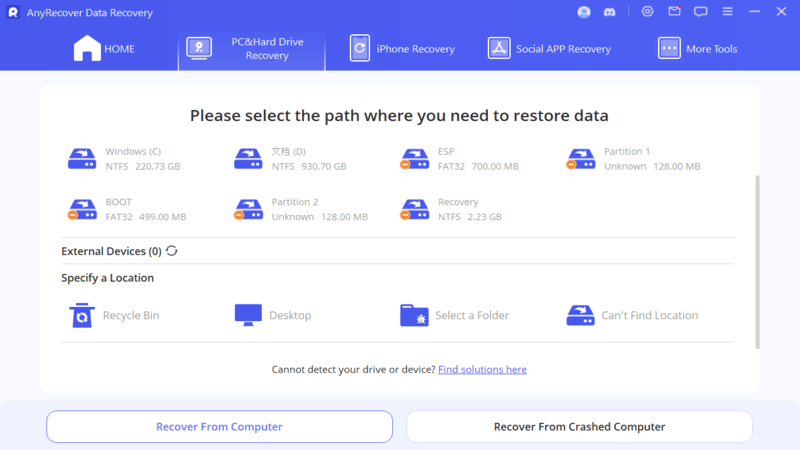 Step 2. Click "Start" to initiate the search.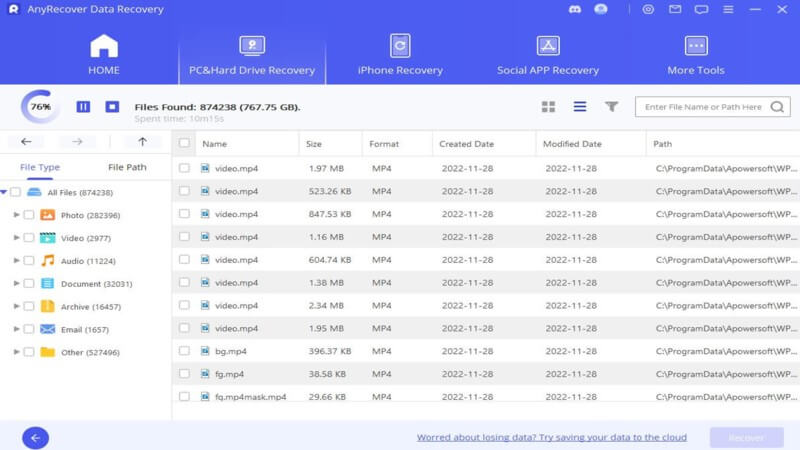 Step 3. Once you have found the deleted files/drivers, click "Recover".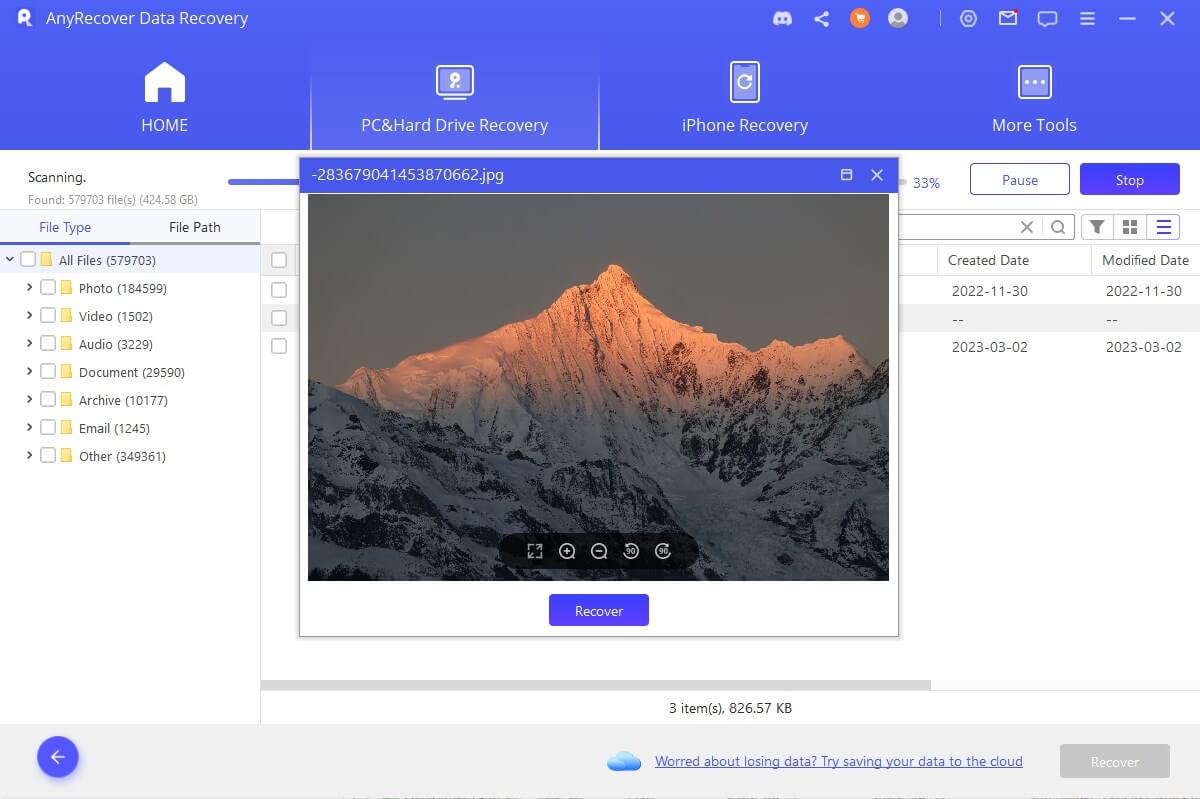 Method 2: Roll Back Drivers
Rolling back drivers is one of the easiest and fastest ways to get your system back online after being deleted. You can achieve this recovery by using the Device Manager.
1. Log in as an administrator on your computer

2. Go to the device manager. If you have trouble in locating the device manager, just type Device Manager in the search bar and it will pop up.

3. Once in the device manager, select the device for which you want to roll back the driver.

4. A small box will pop-up on clicking the device. Go to the drivers' tab in the pop-up window.

5. In the drivers' section press the rollback drivers button to roll back to the previously backed up version of the driver.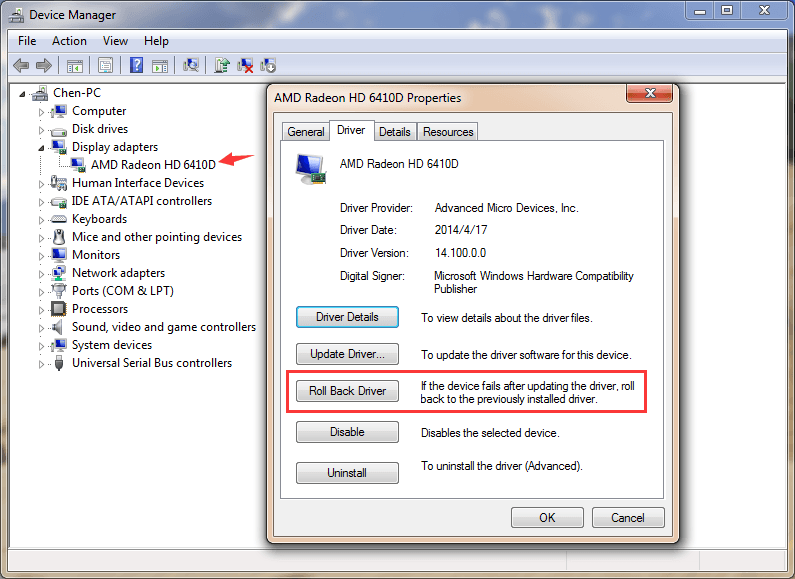 Method 3: Recover Deleted Drivers via System Restore
The third way to restore your deleted drivers is by performing the system restore function on the computer. In order to activate system restore you must first activate it via the control panel and set a frequency of system back-ups.
Here are the 4 easy steps to restore your deleted drivers on Windows 11 by system restore:
1. Type system restore in the start search bar and proceed to the system restore tab.

2. From the list of available versions, select the date that you want to go back to.

3. The system restore menu will confirm from you to restore your Windows to the selected date. Press Ok.

4. Then it will proceed to restart and on reboot, you will have your restored system available in front of you.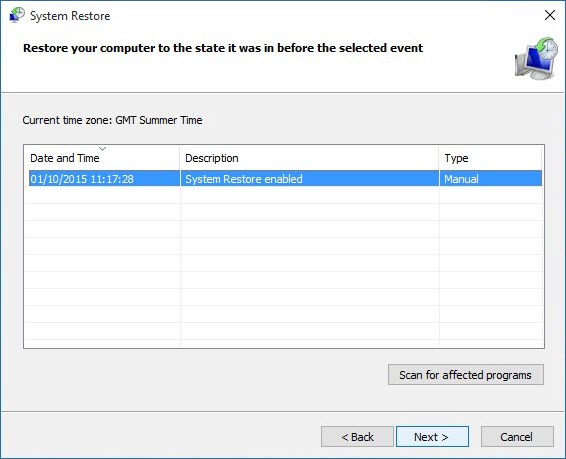 Conclusion
AnyRecover offers you the most reliable data recovery solution for Windows 11 to recover all type of files including the ways to recover deleted drivers.
Give the free trial a go and see what it's capable of!