One of the most commonly asked questions that we come across every day is, "How to recover deleted drivers in Windows 10?" Thus, we will be sharing with you 3 of the easiest and most widely used solutions to recover deleted drivers in Windows 10.  
How to Recover Deleted Drivers in Windows 10/8/7
1

Recover Deleted Drivers with iMyFone AnyRecover

The first and the easiest way to recover deleted drivers is by using the amazing tool from iMyFone, AnyRecover Free.

iMyFone AnyRecover Free is a very powerful recovery tool that works across multiple platforms, devices and operating systems and helps you with recovering data that you have lost. Of the various features of AnyRecover, a few of the most notable ones include:
Support All  Data Loss Scenarios: This includes, mistakenly deleted files, files deleted due to power outages, physical damage to the system, etc.

100 % Safe Data Recovery: Recover your data safely without losing any data in the recovery process.

Multiple Devices  Recovery: Restore files from critical data loss from mediums like hard drive, digital cameras, memory cards, mobile phones, etc.

High Recovery Rate: The successful recovery rate up to 98% which means you can recover nearly all your data.
Steps to Recover Deleted Drivers with iMyFone AnyRecover
In order to recover deleted drivers on windows 10 using the AnyRecover tool, you need to take these simple steps.
Step 1. Installing AnyRecover now will help you with one-click recovery.
Step 2. To start finding data, it is necessary to select a location where you have lost data - desktop, a hard drive, an external removable device, or recycle bin, etc.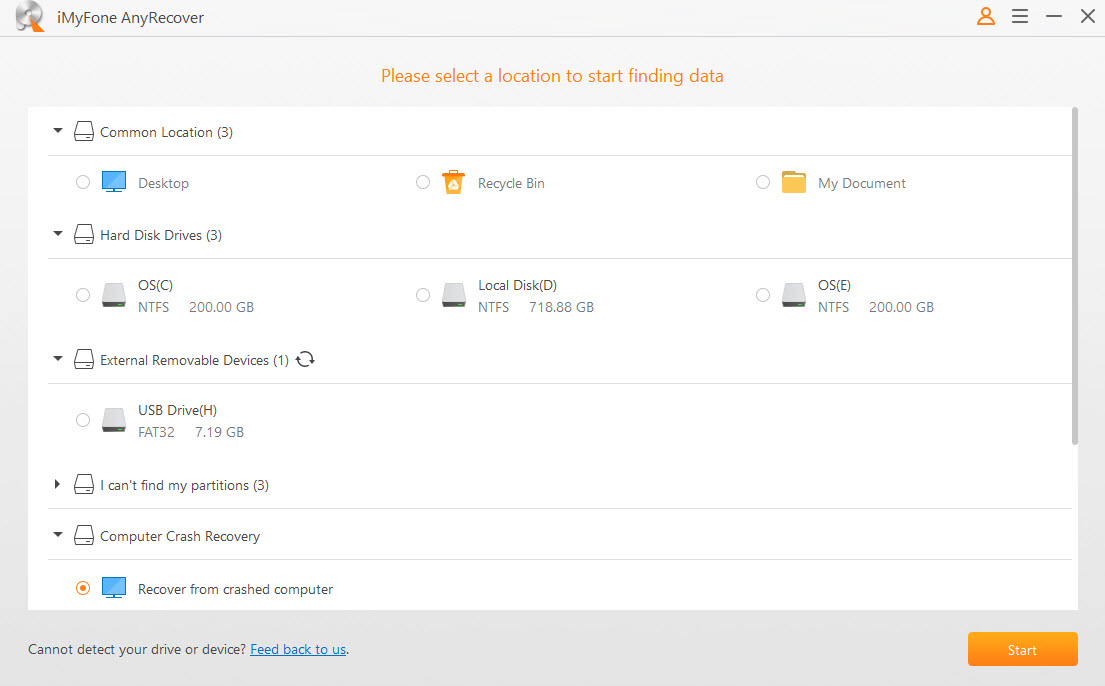 Step 3. Once you will find your deleted files/drivers you can recover them easily with a click.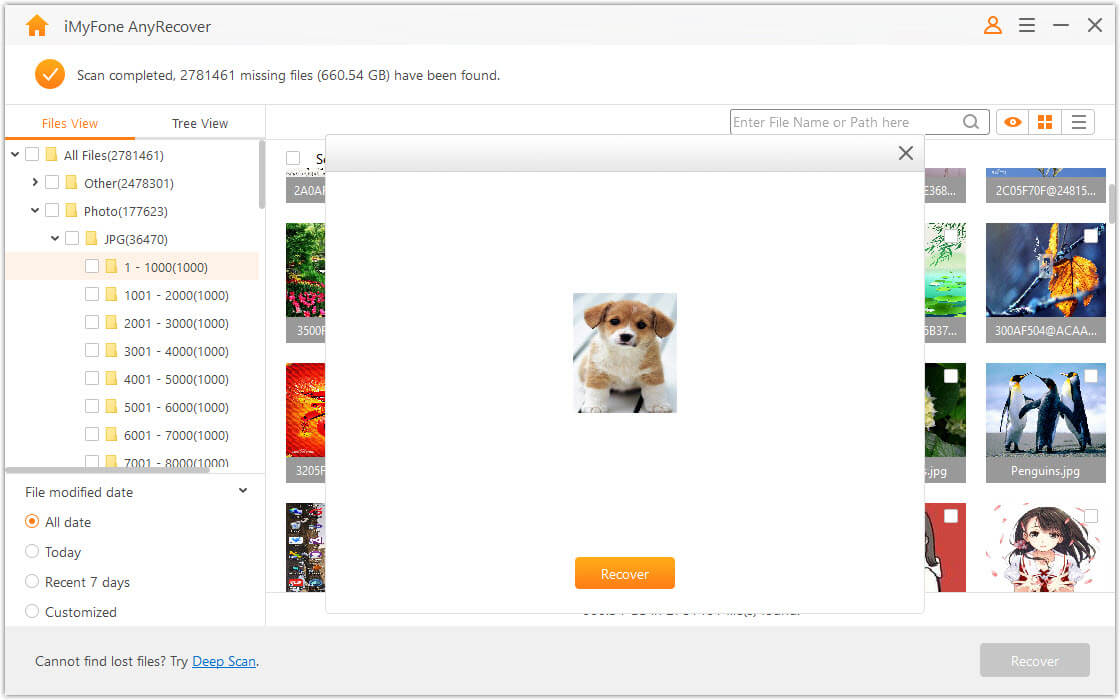 2

Roll Back Drivers

Rolling back drivers is perhaps one of the easiest and quickest ways to get your system back online after deleted drivers. You can achieve this recovery by using the Device Manager.
1. Log in as an administrator on your computer

2. Go to the device manager. If you have trouble in locating the device manager, just type device manager in the search bar and it will pop up.

3. Once in the device manager, select the device for which you want to roll back the driver.

4. A small box will pop-up on clicking the device. Go to the drivers' tab in the pop-up window.

5. In the drivers' section press the rollback drivers button to roll back to the previously backed up version of the driver.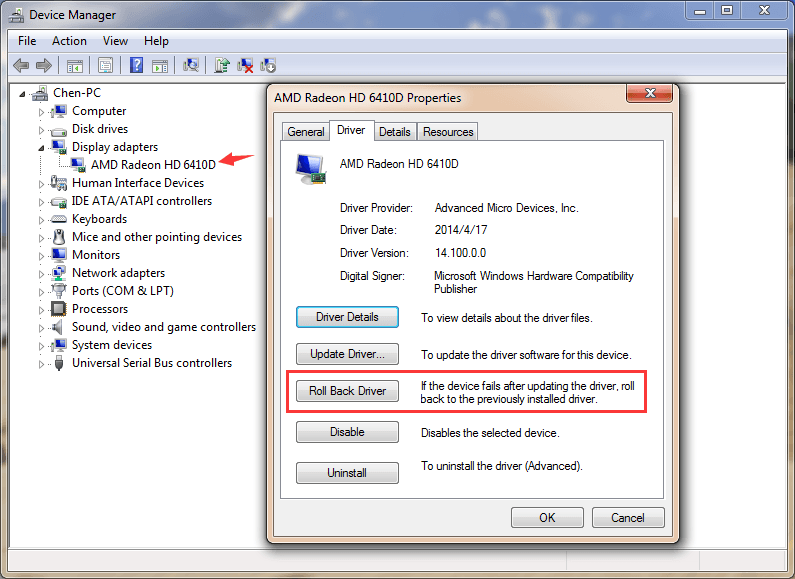 3

Recover Deleted Drivers via System Restore

The third way to restore your deleted drivers is by performing the system restore function on the computer. In order to activate system restore you must first activate it via the control panel and set a frequency of system back-ups.

Here are the 4 easy steps to restore your deleted drivers on windows 10 by system restore:
1. Type system restore in the start search bar and proceed to the system restore tab.

2. From the list of available versions, select the date that you want to go back to.

3. The system restore menu will confirm from you to restore your windows to the selected date. Press Ok.

4. Then it will proceed to restart and on reboot, you will have your restored system available in front of you.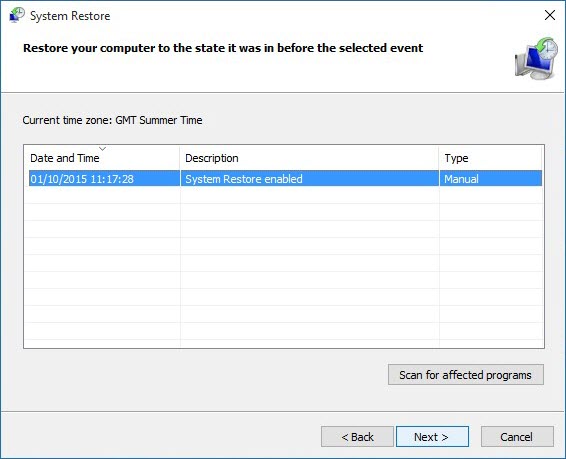 Conclusion
Thus, AnyRecover Free offers you with the best data recovery solution, using which you can not only recover your lost files but also all type of files including the deleted drivers on windows 10. Don't forget to share your review with us here for AnyRecover and let us know how did you find the amazing tool.