One of the worst mishaps that can happen is that of lost data. Unfortunately, at some point or another, everyone is going to lose a file (or more) that they want to recover, whether that is because they are important or because you were not quite done with them.  Luckily, there are now lots of tools to retrieve files. Mac Data Recovery Guru one of them.
1
What Can Mac Data Recovery Guru Do For You?
Mac Data Recovery Guru is an easy-to-use data recovery utility for individuals who have either lost sensitive data and want to retrieve it or have been subject to SSD failures and corruption that has caused loss of files.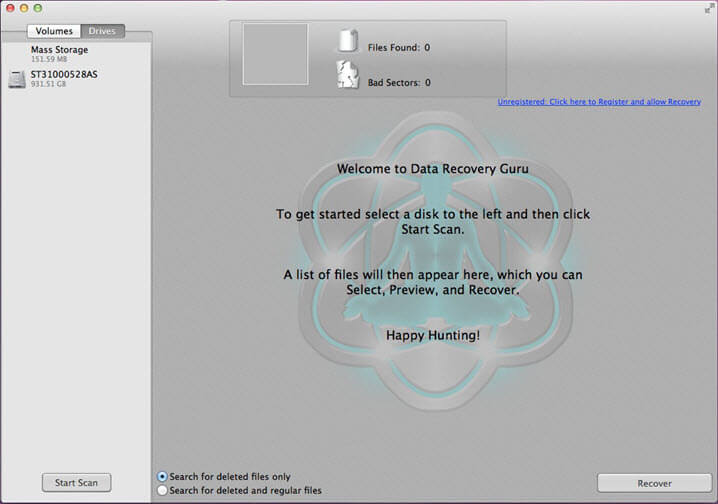 1

Pros & Cons of Mac Data Recovery Guru
Pros

Cons

Content-based file scanning which places your computer in read-only mode so that no files are overwritten.

Can recover data from third-party devices such as USD flash drives, USB sticks, and USB memory keys.

The hard drive does not need to be visible in the Finder for the program to work.  Recovers failing hard drives.

Can identify bad sectors and move past them.

Has thumbnail previews for files that are eligible for recovery.

Users have noted that recovering video media is poor, as any video media retrieved would not play after recovery and could not be fixed with reconstruction software.

For file categories, the software provides no number count and does not retrieve the file's original name and instead gives them generic names.

Some video files will play the audio but have no video.

Sometimes asks for admin password on load up.

The interface isn't well-developed.

Does not allow you to search for specific file types.

You need Mac OS C 10.6 Snow Leopard or greater to run it.
2

Why You Shouldn't Use a Mac Data Recovery Guru Crack Software Version

Individuals who choose to download and install third-party software without paying for it, often use "crack" codes to get the software to work. A crack is a stolen serial number which opens up the software for use. It can be obtained by using a keygen, patch, or loader software or by buying a stolen serial code. What many people don't realize is the cracked software is illegal, potentially dangerous, and fraught with limitations.
Using a cracked software version is illegal and is considered stolen. There have been many people sued through lawsuits over the years for using cracked software. The software can be tracked and flagged so that the developer knows when you are using an unlicensed product.

Crack versions will have no scheduled upgrades and no free updates. Due to being unable to update the software, it will begin to lag behind and fall out of date with your system.

You will receive no technical support. A lot of software now has dedicated online support and help desk tools which you can use to sort out issues. Software that is cracked will not have access to this, so if something goes wrong, you are stuck with it.

Software versions that are cracked are often not full versions. This will limit you on what you can do with it.

Cracked software can have malware which will infect your machine upon download. This can open you up to cyber attacks, hackers, and identity theft.
2
A Better Choice for Mac Recovery - AnyRecover
AnyRecover for Mac is a recovery data software program that allows you to recover files that are lost, deleted, or corrupted. Unlike other competitors on the market who have large downloads for their software, AnyRecover has a small download, ensuring that the download itself does not overwrite any of your lost data. Beyond this, the features that AnyRecover come with are:
Features of AnyRecover
No matter how you lost your files, AnyRecover can always get them back.

Supports over 1000 file format recovery, including photos, videos, audios, documents, emails, etc.

Deep scan features can even recover files from a dead/damaged hard drive or bad sector.

The highest recovery rate in the market - Over 98%

Free trial available, allow you to preview your files before recovery.
It has a faster retrieval process than Mac Recovery Data Guru as it allows you to select on a file-type basis. Here is a short guide on how to use it to recover files.
Step 1. Launch the program and choose the recovery method you would like to use - in this case, Deleted Files Recovery.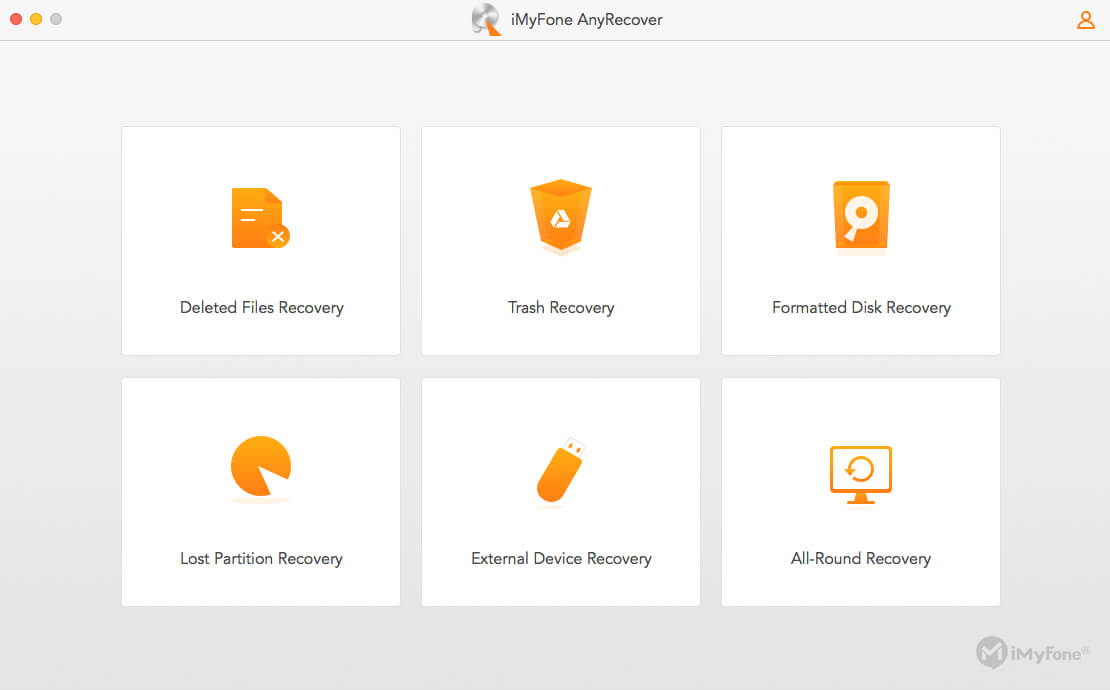 Step 2. Choose where you want the program to search for the files. Once this is done, choose which type of file you want to recover. You can choose multiple file types at once for simultaneous retrieval.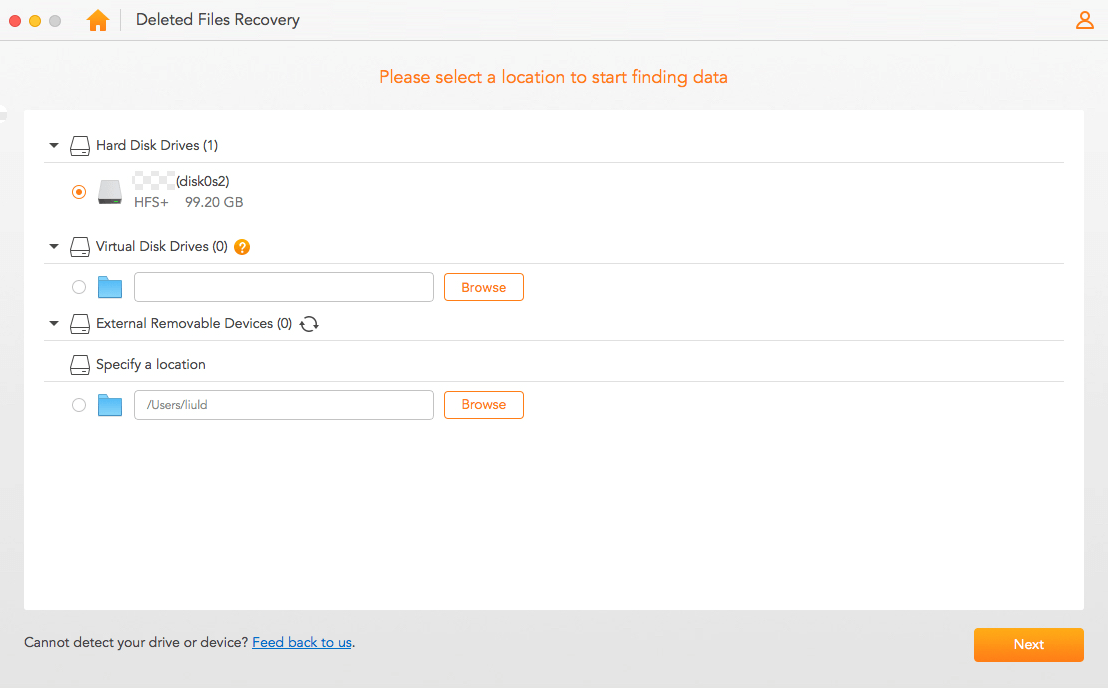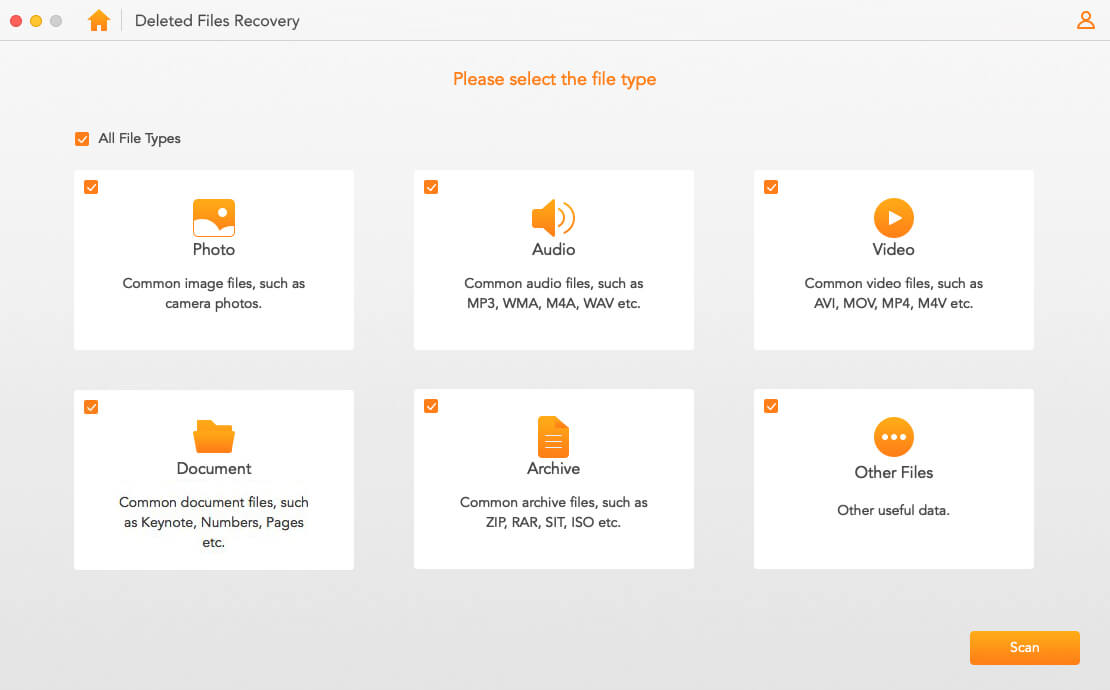 Step 3. Wait for the program to scan the location and compile a list of lost files. Once the file list is completed, preview the files and choose to recover them file by file or in bulk. Hit Recover once you've selected your files.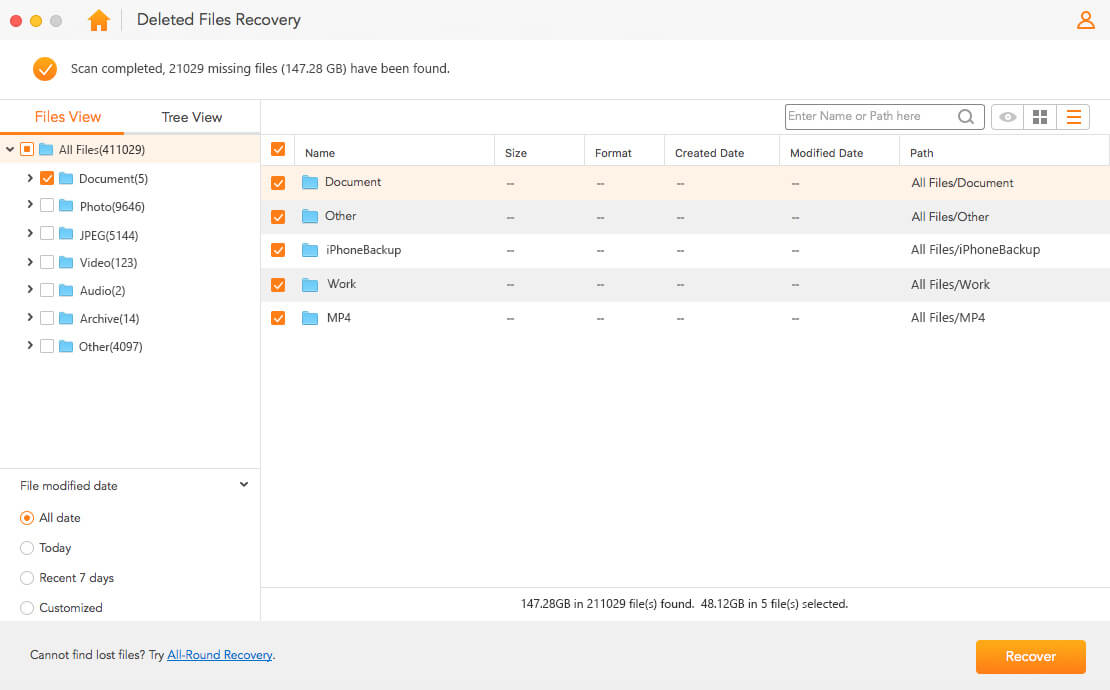 3
Comparison of Mac Data Recovery Guru and AnyRecover
| Features | | |
| --- | --- | --- |
| Available Version | Win/Mac | Only Mac |
| Deep Scan | | |
| Trash/Recycle Bin Recovery | | |
| Preview Data | | |
| Multiple Files Recovery | | |
| External Devices Recovery | | |
| Lost Partition Recovery | | |
| Scan Specific Path | | |
| Scan Specific File Type | | |
| Easy to Use | | |
Why Trust Us?
iMyFone has been helping customers on a global scale. With over 2 million customers across a hundred countries and a dedicated team of passionate individuals, our software has proven invaluable to those with lost data.
We determined that the best data recovery software had to be able to recover all file types, be able to pull data from all drive types and reformat the lost files without overwriting current data. With this said, our program- AnyRecover has an intuitive, modern interface, an easy installation process, and an incredibly simple to use scanning and recovery process that allows you to recover what you need, whenever you need it.