Ever had to deal with problems of losing important files on your computer and find it impossible to recover? Even if you so badly want to? Software developers have looked at this problem and built some highly sophisticated software to help restore those 'already gone' files, and the best of the bunch is the AnyRecover. On this page, we'll tell you everything you need to know about this great software and why we think it's the absolute best data recovery tool available.
1
AnyRecover Full Review
Tons of AnyRecover reviews are all over the internet, all of which have been mostly positive. Users have testified to their satisfaction with the sophisticated software. We'll also be giving our full review on AnyRecover.
Trustpilot x AnyRecover: https://www.trustpilot.com/review/www.anyrecover.com
Anyrecover is the most Cost-efficient data recovery Tool which supports recovering data from Windows, Mac, Hard Drive and Phone devices. Also, AnyRecover is an excellent data recovery tool that completely recovers all types of deleted/lost files from any storage device, no matter how it was lost. As the most AnyRecover, since its establishment, has recorded a 98% recovery success rate. It is very user-friendly service as you don't need to hand over your device to anyone, all you need do is install the software on your PC, and recover all your lost files. AnyRecover is undoubtedly the best data recovery tool you'll ever use.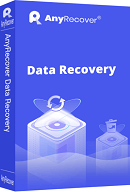 Key Features:
It works well on Windows, Mac computers and Phone device , even the one running Windows 11.
Supports over 1000 file types, incluing documents, videos, HTM/HTML, MP4, MSG, JEPG and more.
Supports all storage media, whether it's your external hard drive or even your USB flash drive.
It allows you to preview scanned filesbefore performing recovery.
The recovery process is so easy, completely hassle-free.
Ensures a quick file recovery process and 100% safety of your data.
2
When Will You Need AnyRecover?
If you use any device that stores files or data (we all do), then there are lots of situations or circumstances that will surely require you use the AnyRecover tool, which makes this software essential. We're going to list out some of the scenarios that will prompt the use of this software.
1. When your little kiddo fiddles with your laptop and deletes your important photos, AnyRecover will help you get them back.
2. When you download an app that carries a virus that corrupts all your files, you can count on AnyRecover to fix that and recover those files.
3. Even when you format your SD card, AnyRecover can restore all the files that have been wiped off.
4. If it's your damaged hard drive, you can still restore all data on the hard drive with AnyRecover.
Simply put, with AnyRecover, nothing is ever lost or deleted.
3
How to Recover Data with AnyRecover
Like we have mentioned above, using AnyRecover is very easy and stress-free, all you need to do is follow these steps:
Step 1.Download the AnyRecover software from the below button or from the official website:www.anyrecover.com, install on your computer and open it.
Step 2.Say you need to recover files that were lost from external storages, connect the device to your computer. However, if you're recovering from your computer, skip this step.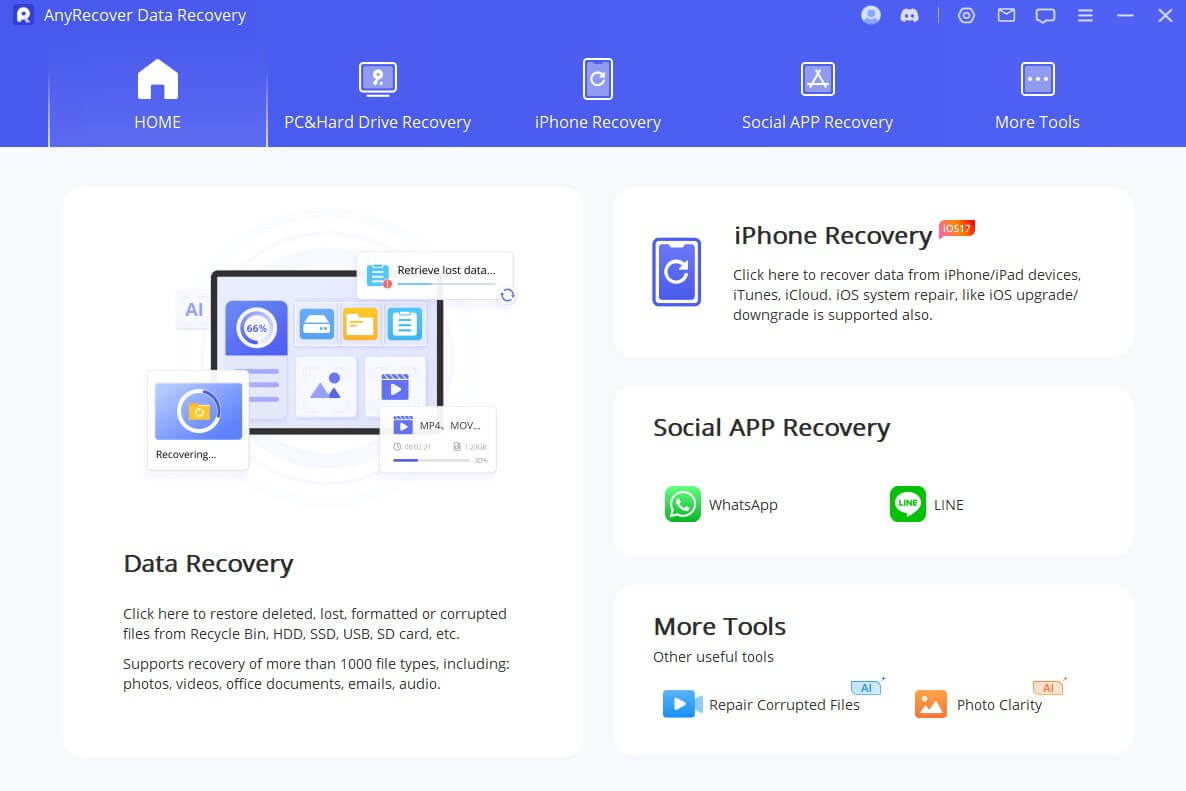 Step 3.You need to choose your device under the "External Removable Devices" tab, then click on the "Start" button.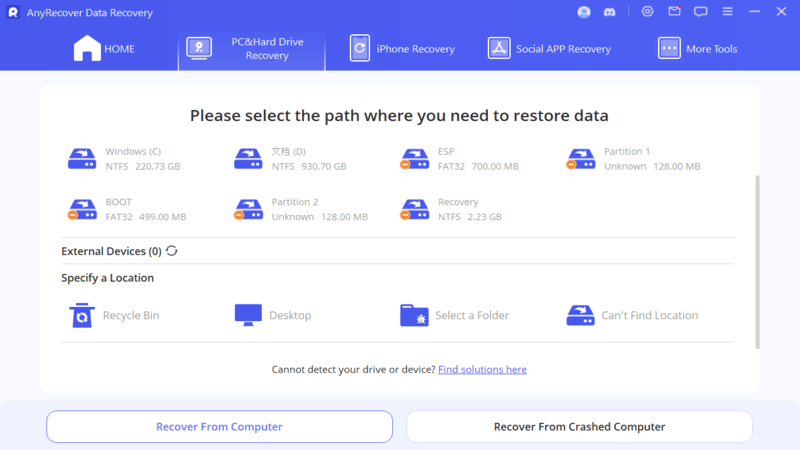 The program will start an all-round scan on your selected location.
Step 4.When the scanning process is complete, you can preview the recovered files and click "Recover" to restore your lost data.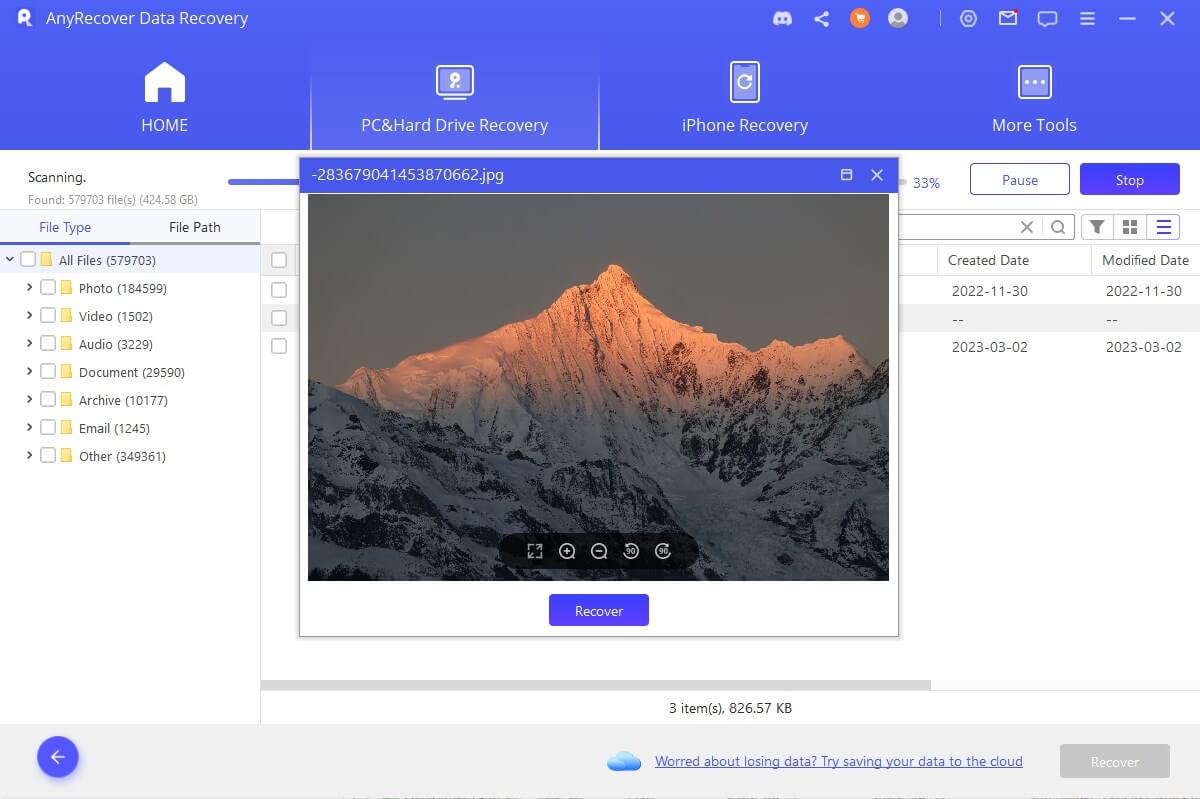 You should enable deep scan if you still don't find your files. It will conduct a more in-depth search and restore your data.
4
Bonus: AnyRecover 2023 Flash Sale
A great news is that AnyRecover is now offering 10% off coupon on its best sellers.
Head over to AnyRecover special offer page, and choose any of the licences that will be ideal for you before clicking on " Buy Now".
How to use Anyrecover coupon code?
After clicking on " Buy Now", tap on "I have a coupon".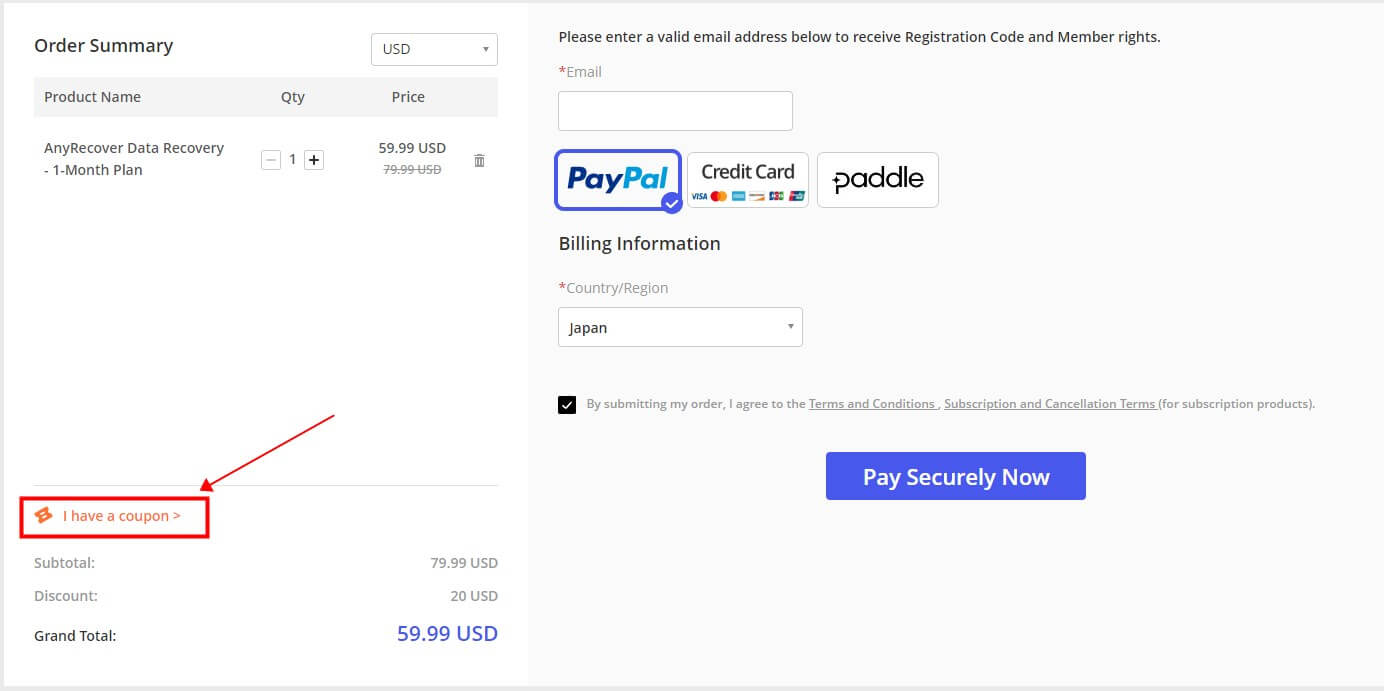 Please paste the coupon code "GETBACK2" in here and then tap on "Apply".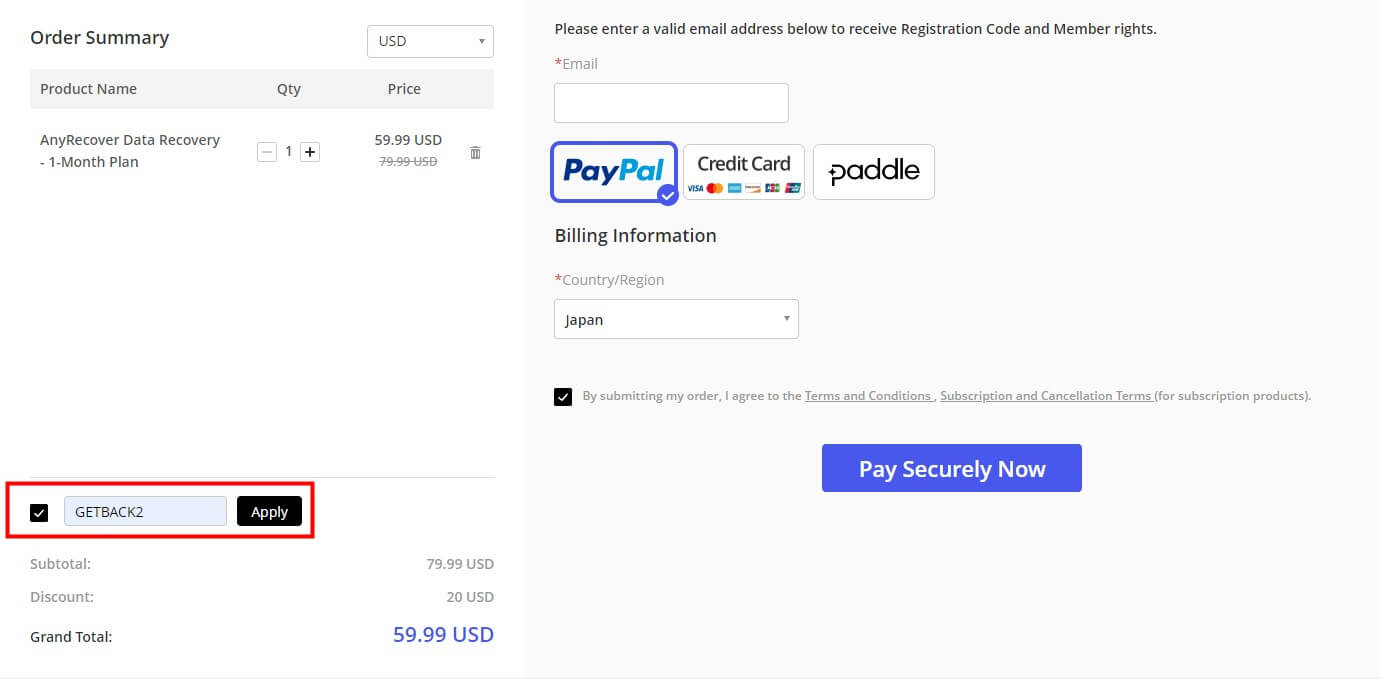 Conclusion
So, guys, that's our AnyRecover Review. If you want a great software that can recover all your deleted/lost files without any hassle, then you should go for iMyFone AnyRecover, it's the best you can get, works every time, and correctly. If you find this information helpful, or maybe you have a few suggestions or complaints, you can send us a message or hit the comment box. We'll love to hear from you. Just download AnyRecover and give it a try!