Data loss is inevitable and it could occur due to a number of reasons e.g. system crash, hardware failure, malware/virus attack, etc. In case of data deletion, the help of professional data recovery service is invaluable. Data recovery services are widely available both online and offline. But how much does data recovery cost? Read on to find out.
1
Average Cost of Data Recovery
The key thing you should note that all data recovery cases are different and the cost of data recovery can differ greatly depending on the situation. There are many factors that come into play in determining data recovery cost. The primary factors include the size of the hard drive and the severity of the damage to the drive.

Because of the varying factors and different data deletion/recovery scenarios, the average data recovery cost is from zero to thousands of dollars. The varying factors mentioned above are also the key reason why there's no flat-rate data recovery cost.
2
How Much Does Data Recovery Cost - Free or $39.95
There are ways to recover your deleted data for free. These come in forms of trial/free versions of data recovery softwares. iMyFone AnyRecover free version is one such software that offers both free and paid version. Free/trial version of AnyRecover is ideal if you want to recover limited number of deleted files. On the other hand, there are many advantages of getting the paid version.
Features
Offer free trial to help you recover all types of files e.g. documents, photos, archives, videos, music, etc.

Allow you to preview files before recovering them which makes selective data recovery highly convenient.

Recover deleted data from any storage medium e.g. hard drives (internal and external), USB flash drives, memory cards, camcorders, smartphones, digital cameras, etc.

All popular file systems are supported e.g. NTFS, exFAT, FAT32, FAT16, etc.

User-friendly software interface. Recovering deleted data via AnyRecover is easy as 1-2-3.

Support all versions of Windows and macOS, including the Windows 11.

Let's Recovering Lost Data Now!
Step 1. Launch AnyRecover on your computer and click on Deleted Files Recovery.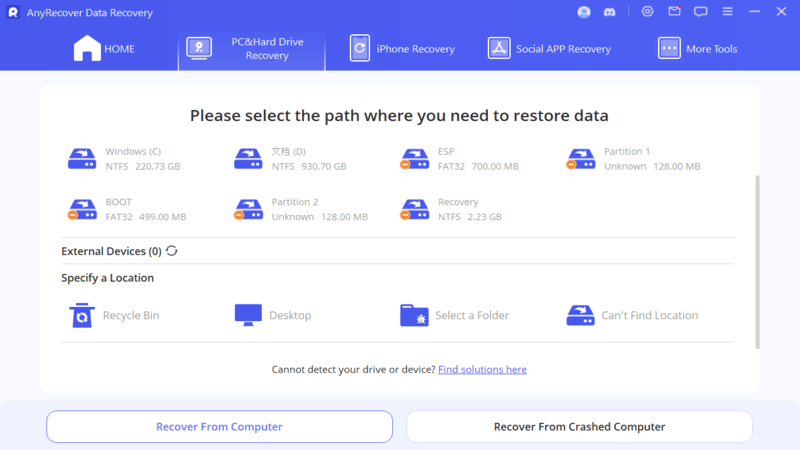 Step 2. Navigate to the folder on your hard drive for scanning and then click the Next button.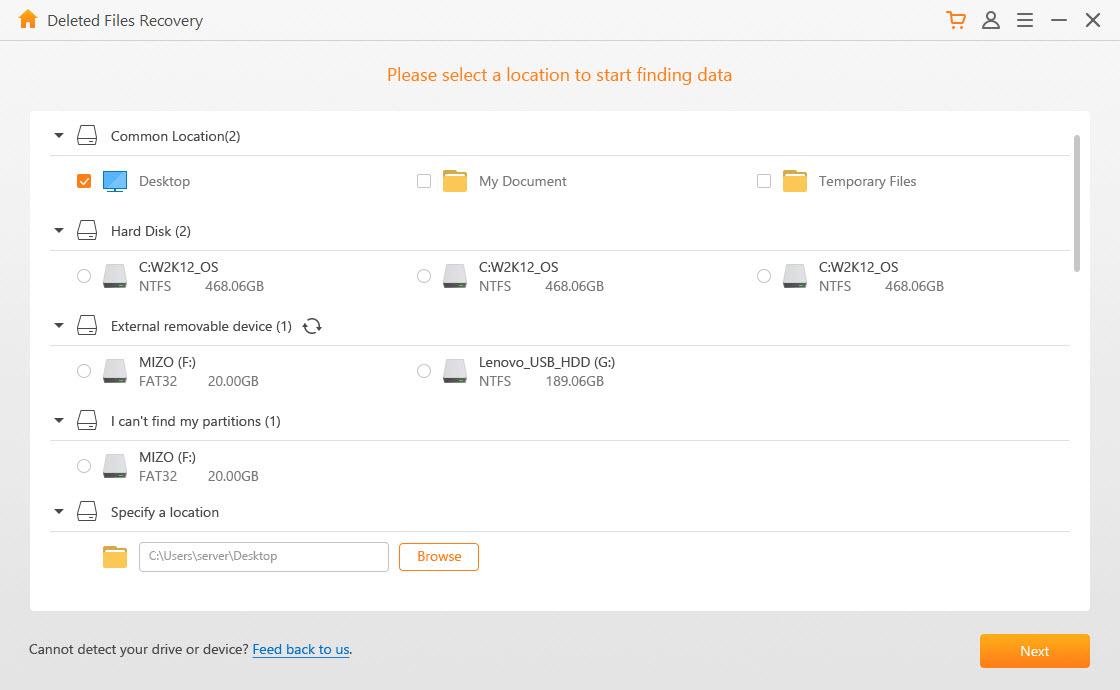 Step 3. Choose the file types that you wish to scan for and then click the Scan button.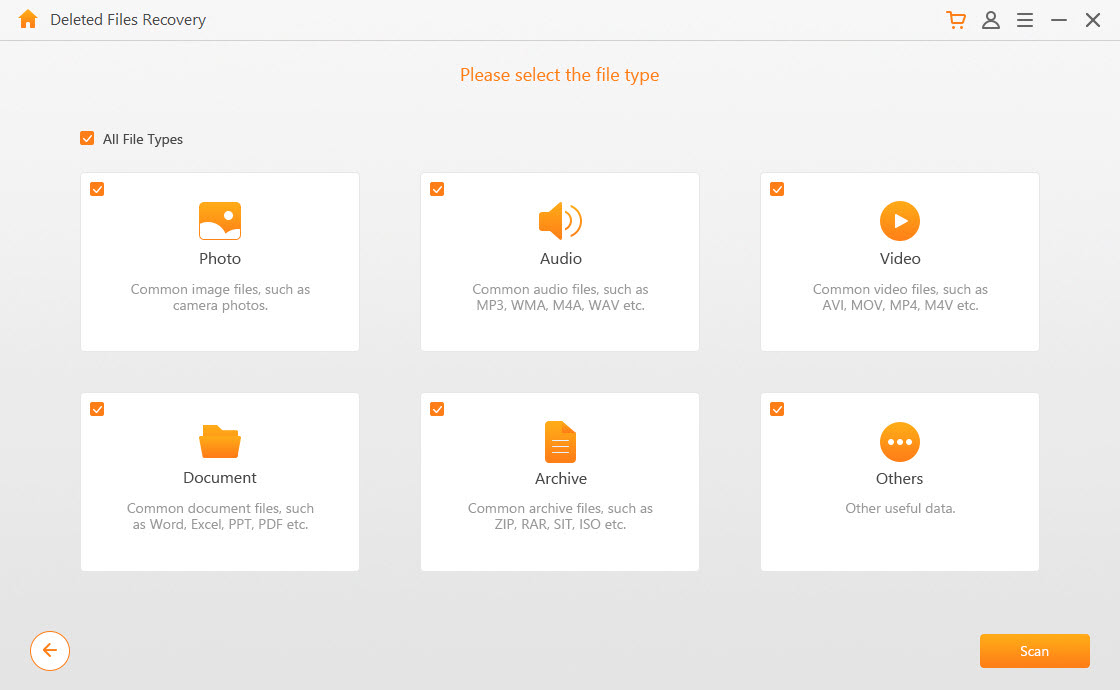 Step 4. Once the scan is complete, preview, select, and then recover the desired files via the Recover button.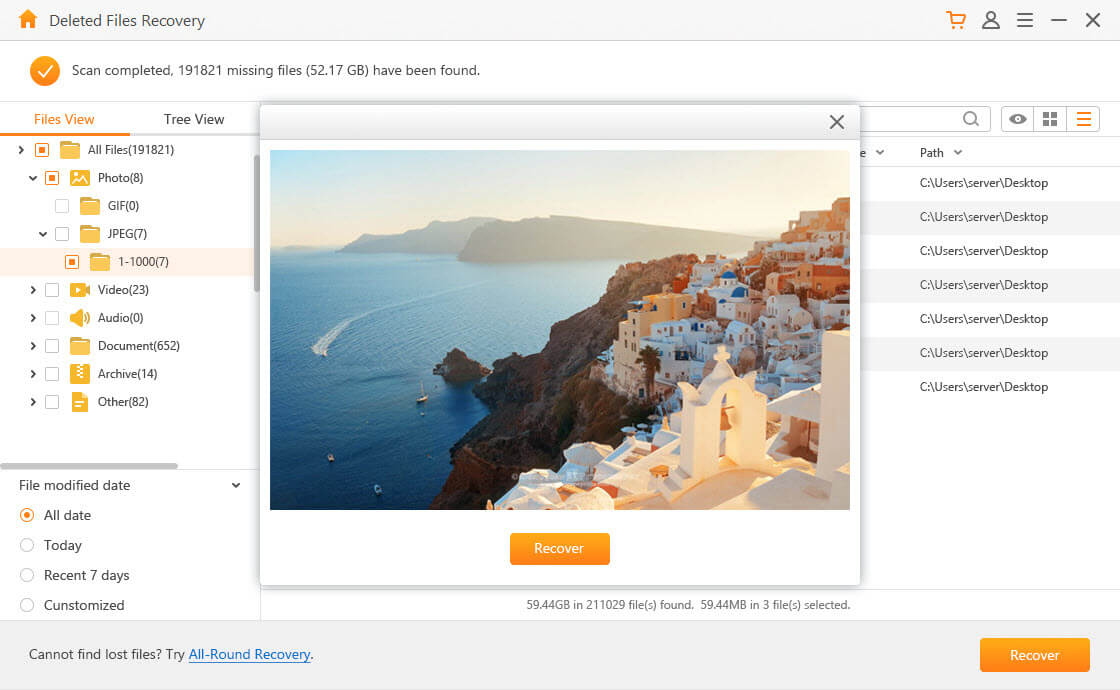 What's the Difference Between Free and Paid Version?
The free version of AnyRecover has certain limitations. The key limitation of the free version is that it only allows you to recover up to 3 deleted files. You can scan, preview, and recover unlimited number of files via the paid version. Apart from this, there are many other benefits offered with the paid version. These include free lifetime upgrades, 24/7 customer service, and more.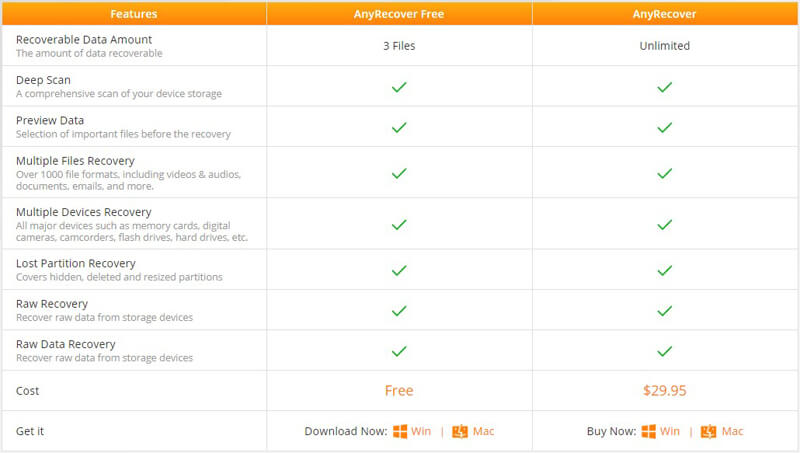 What You Can Get from iMyFone
Here's what you will get from iMyFone with the paid version of AnyRecover:
30-Days Money Back Guarantee: If you don't like the performance of the software, you can request a refund within the 30-days grace period.

Free Lifelong Upgrading: All future patches and updates are free.

100% Clean and Safe: AnyRecover is free from malware/viruses. So, you can use it without any security concerns.

24/7/365 Customer Service: Full 24/7/365 customer support is provided to those who own the paid version of AnyRecover.
3
How Much Does Local Data Recovery Service Cost?
Local data recovery services are very rare and if you find one in your area, don't expect it to be cheap because they are usually not. The main reason why local data recovery services are expensive is that manual recovery of hard drive data requires a certain amount of labors, those who possess specialized technology and computer science skills. And since there aren't too many local data recovery labs available, not to mention the labor cost is high, local data recovery services are quite expensive.

Local Data Recovery Service Cost
According to a survey on the most popular brick and mortar (offline) data recovery companies in the U.S., pricing on typical data recovery can range from $100 to $1500 or higher. The cost of data recovery varies depending on the labor time spent as well as the size of the data recovery demanded by the client.
Pros
Cons
The cost of local data recovery is relatively high.

There aren't too many local data recovery centers, so finding one nearby could be time consuming.

No refund in case data recovery is unsuccessful.
Conclusion
The average data recovery cost varies depending on various factors e.g. size of the data recovered, time spent, etc. If your hard drive is not physically damaged, then it is highly recommended that you use a professional data recovery tool e.g. iMyFone AnyRecover to perform data recovery. This reliable data recovery tool has a free version which allows you to scan, preview, and recover up to 3 files. Or you can get the paid version for unlimited file recovery and also enjoy many added benefits.