"Avast is the only antivirus or antimalware I have on my system. However, I think Avast keeps deleting my .exe files, probably looking at the USB as a virus. What should I do?"
Avast Deleted .exe Files, How to Get Them Back
1

Check Recycle Bin

Whenever a file is deleted on Windows, it goes to the Recycle Bin folder. From this system folder, you can recover your deleted data. So, the Recycle Bin is the first place you would check if Avast deleted your .exe files.
2

Show Hidden Files

If the files are not in the Recycle Bin, they could be on your normal File Explorer, but maybe they are hidden. Here, you will learn how to unhide files.

1. Using Folder Option

In Windows Explorer, right-click the folder in which the .exe files were contained and hit "Properties." Next, click "View" and check "Show hidden files, folders, and drives" from the list. Apply and Save the changes.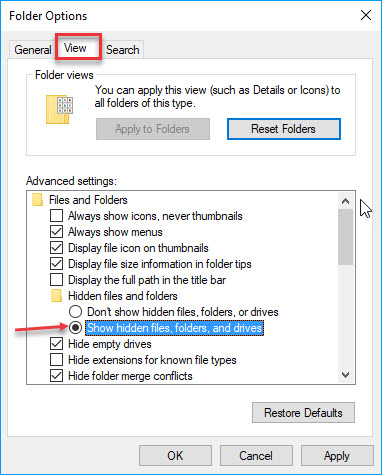 2. Using CMD
Launch Command Prompt and enter the following commands. After each line, hit "Enter":
cd\
E:
Dir/ah
Attrib *. -h -s /s /d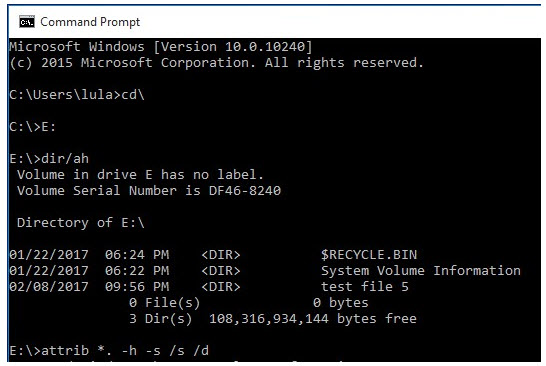 NOTE: On the second command ("E:"), change that to the drive or partition you want to work on.
3

Recover Deleted Files with Third-Party Recovery Software

So, you have checked and couldn't find the exe file; a little voice will ask you to give up but do not. Even if the .exe file in lost, you can still recover it using AnyRecover. If you do not know of this tool yet, AnyRecover is the best data recovery tool in the market now. Here are some key features that may catch your eyes.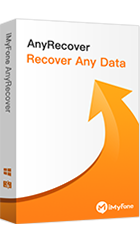 1,000,000 + Downloads
Features of iMyFone AnyRecover:        
Do not worry where you lost the file or what caused the data loss. AnyRecover can recover files lost in any scenario.
Recovers from all storages.
Supports almost any file type you can think of. AnyRecover has been confirmed to restore more than 1000 file types.
Easy-to-use software. No tech skills needed for the job.
A secure recovery that protects your existing data.
How to Recover Deleted .exe Files with AnyRecover
Step 1. Launch AnyRecover. You will be asked to select an appropriate one; choose "Deleted Files Recovery".
Step 2. Set the location you want to withdraw from and hit "Next".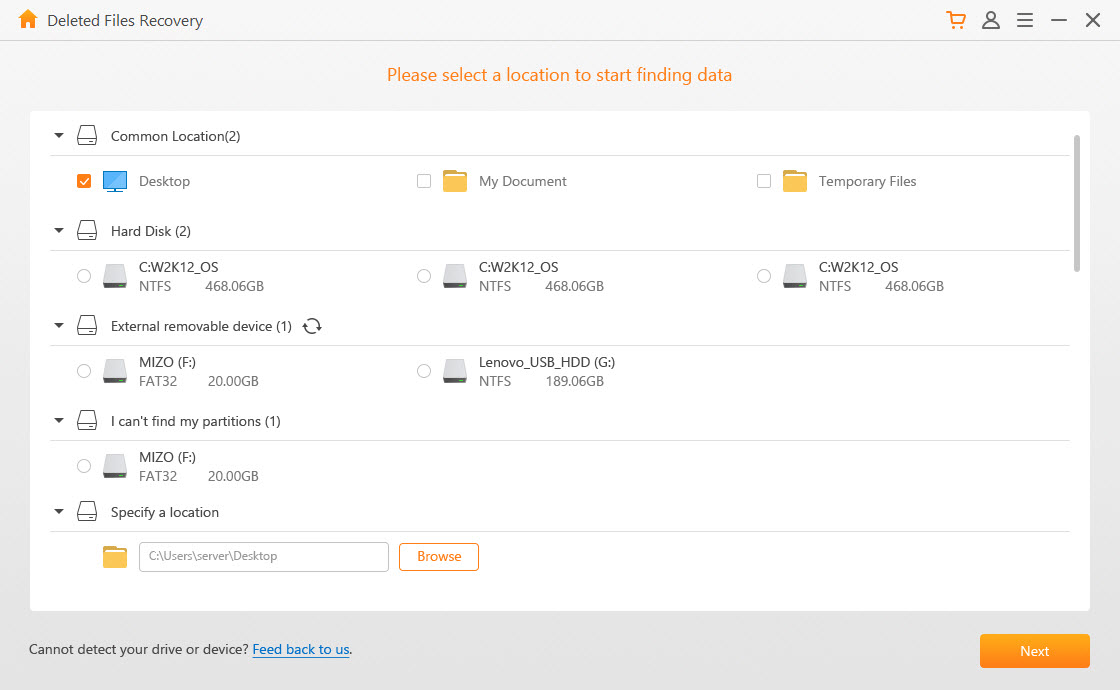 Step 3. Check the file types you look to recover. Click "Scan" when you are done here.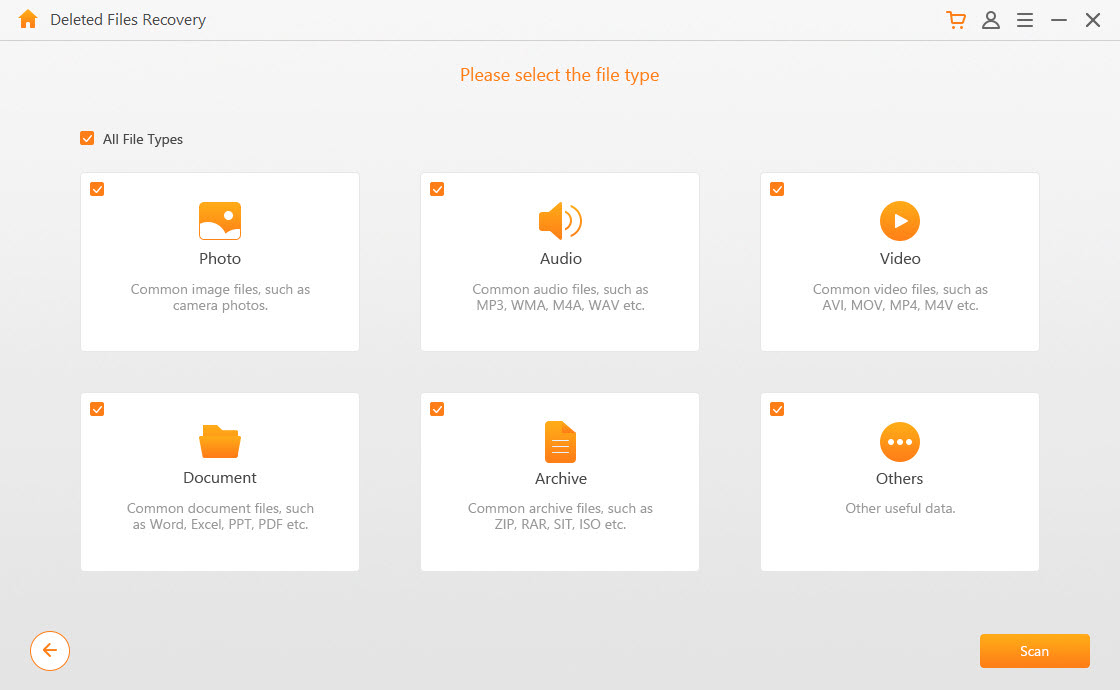 Step 4. AnyRecover scans the location for files that match what you set in the steps above.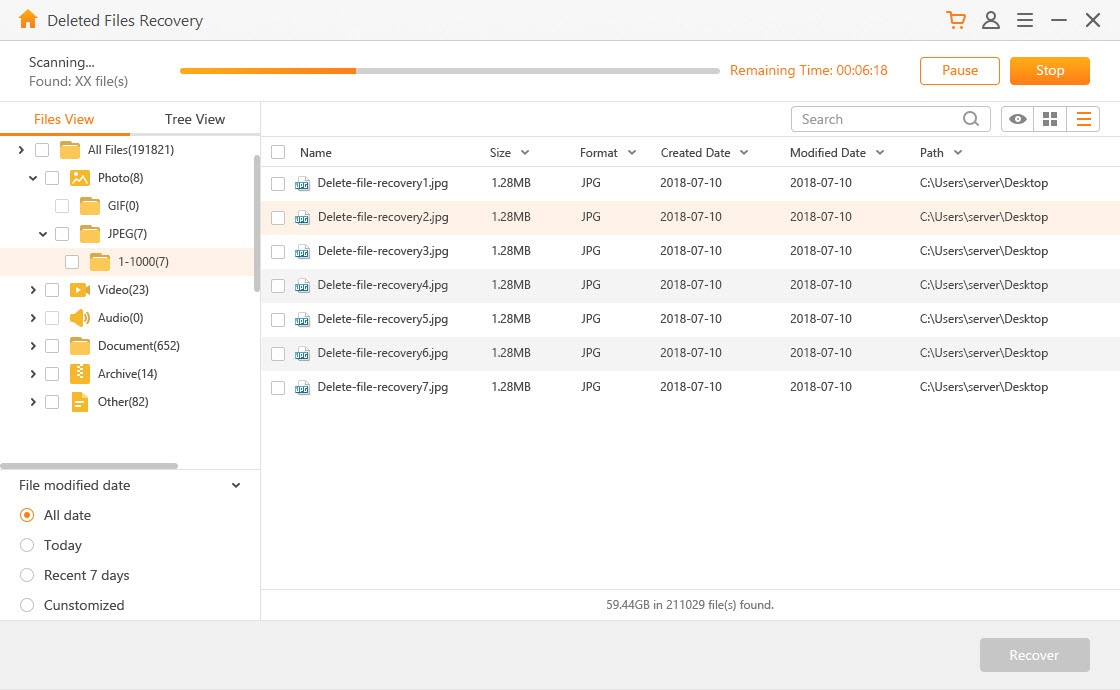 Step 5. Preview the files to re-confirm that they are what you want to recover. When done, click "Recover".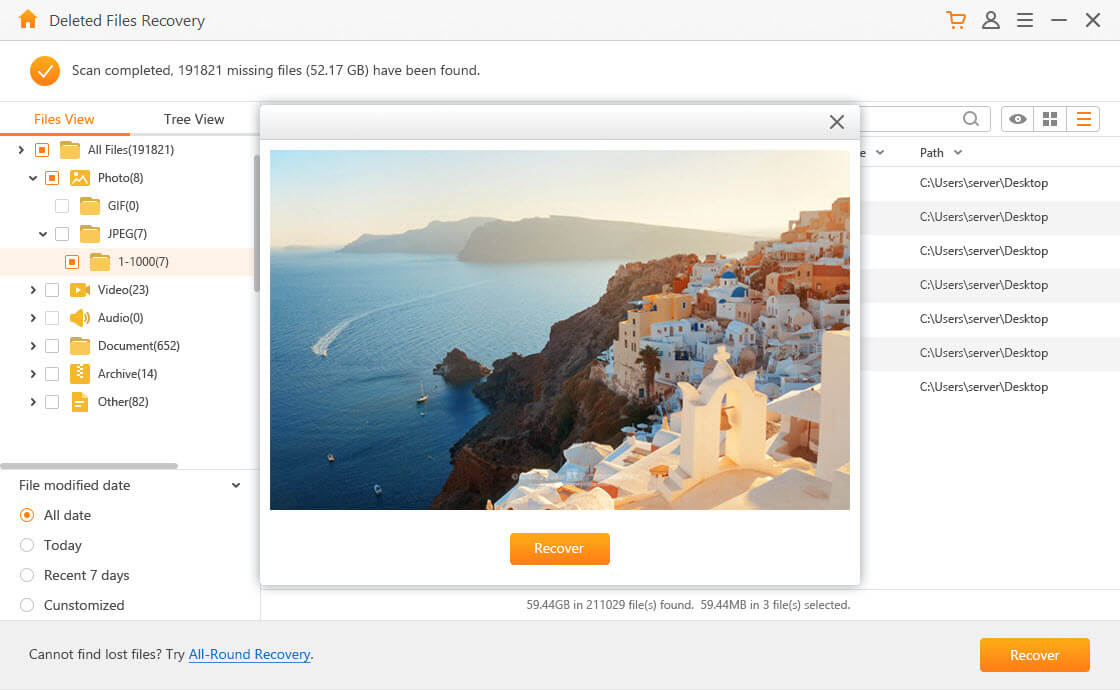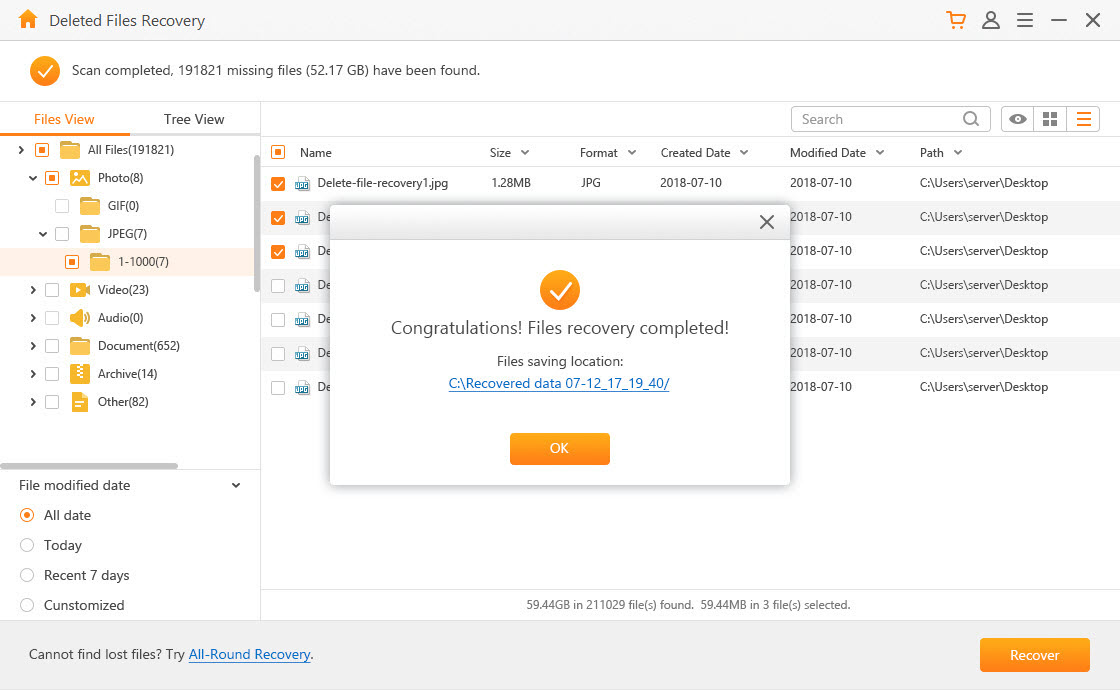 Note: If this method does not work for your files, then start the process from step 1 and select the "All-Round Recovery" mode.
4

Restore .exe Files Deleted by Avast from Avast Virus Chest

Avast deleted my .exe files is a serious issue, mainly if you bought the software and have not installed it yet. If this happens to you, the guide below will show you how to restore the file from Avast Virus Chest.

Step 1. Right-click the Avast icon and click "Open Avast user interface".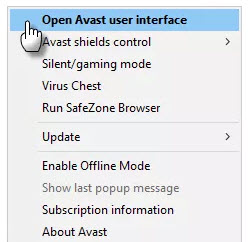 Step 2. Switch to the "Maintenance" tab and click "Virus Chest".
Step 3. On the right-hand side, you will find a table. Select the relevant file and right-click on it.
Step 4. Click "Extract…" from the menu.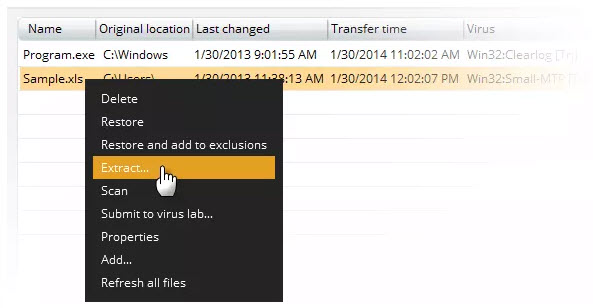 Step 5. A window will pop up. Click on a directory to save the file and click "OK".
Step 6. With the above steps, you can close the window. Navigate to the directory you selected in step 5, and you will find the recovered file(s).
Bonus: How to Unblock .exe Files Avast Blocks
Antivirus can mistake your .exe files for malware and end up deleting them. Even if you disable Avast before the installation, the antivirus will still come back to haunt it. A way around this is to whitelist your .exe file from Avast. After doing this, you will no longer have the complaint of Avast deleted my .exe files. Here, I will show you how to block folders and files from Avast.
NOTE: Whitelisting an .exe file creates an avenue for malware to get into your machine, so be cautious and do this at your own risk.
Step 1. Disable real-time protection. Install the .exe file.
Step 2. Launch Avast.
Step 3. Click "Settings".
Step 4. Select "General".
Step 5. Expand the "Exclusion" item.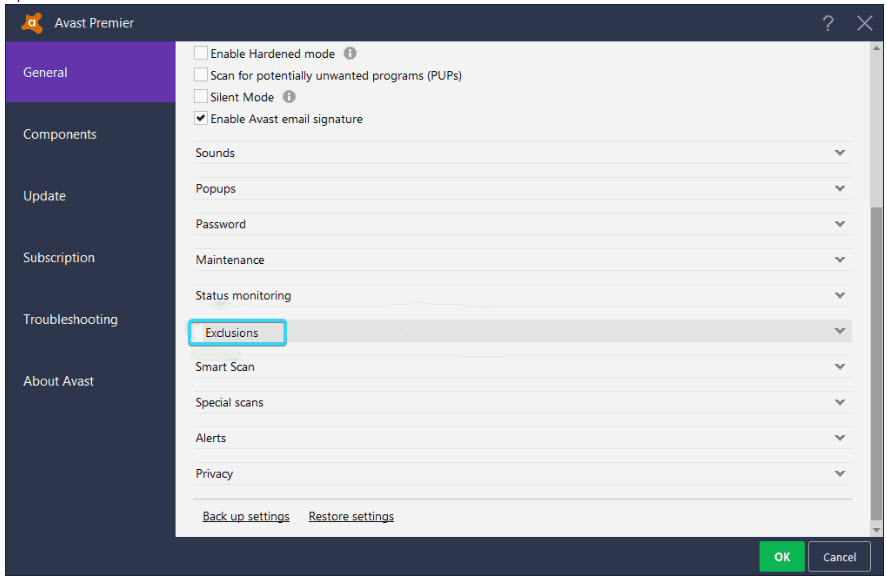 Step 6. Click "File Paths" and then hit "Browse".
Step 7. Browse to the location in which the .exe file is saved.
Step 8. From this point, you can either select the entire folder or the specific .exe file.
Step 9. Double-check your changes and re-enable real-time protection.
Conclusion
I wrote this post because of the numerous DMs and comments from users speaking of "Avast deleted my .exe photos." Hopefully, the guide here is easy to read and practice. Do follow the given instructions carefully. If you need a software solution for Avast deleted my .exe files; one that does not require you to handle many steps is iMyFone AnyRecover.