All of us containing digital devices such as laptops, pcs and mobile phones, etc. which contains our personal and professional documents and data. But what if any of our important files are going to be replaced accidentally. For sure this is going to be a stressful situation for anyone who is suffering from this problem. The very first thing that will come in your mind is how to recover accidentally replaced file on mac. Well, there is no need to be worried about this at all, because we have brought an amazing solution for you in this regard.
1
How to Recover Accidentally Replaced File on Mac with AnyRecover?
If you are suffering from the situation or replaced files on mac then it is highly important to find out the best tool which can help you to recover your lost data with ease. AnyRecover is a perfect solution which can help you to get out of any problem in a perfect way. It is because AnyRecover is a guaranteed tool which is helping the people to recover any of their lost data. Even more, AnyRecover is one of the safest solutions which you can have. It is because it guarantees the safety of your data and is never going to affect your device in a negative way. Therefore, using AnyRecover is a highly recommended option if you are looking for the best tool to recover your replaced files on mac.

1,000,000 + Downloads
Key Features of AnyRecover to recover accidentally replaced files
AnyRecover helps you recover 1000+ different file formats, including photos, documents, videos, etc.

It supports every type of devices whether these are based on windows or mac as well as external storage devices including SD cards, flash drives and so on.

AnyRecover is the easiest recovery tool. There is no need to have any technical skills to operate this tool in an effective way.  

You can preview your recovered data and if you are not going to find the required one there then you do not have to pay for this.

A free trial to understand the benefits of AnyRecover is provided.  
How to use AnyRecover to recover accidentally replaced file on Mac?
Step 1: Open AnyRecover and select "Deleted Files Recovlery" mode.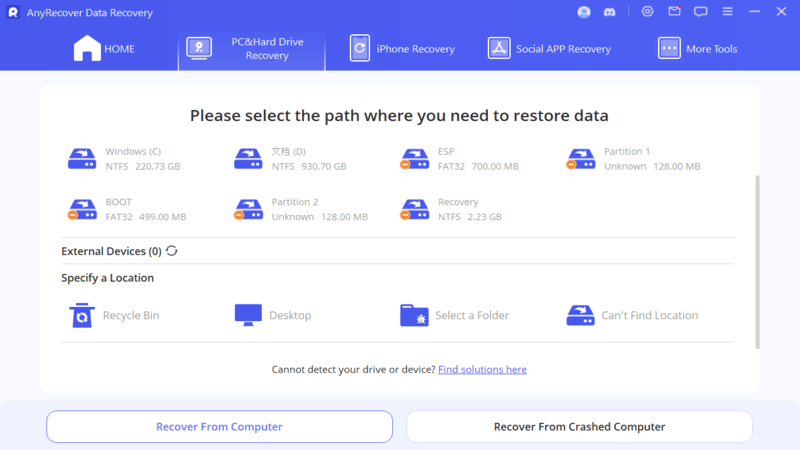 Step 2: Specify the path of the location where you want to find the file and type of file. Click "Scan".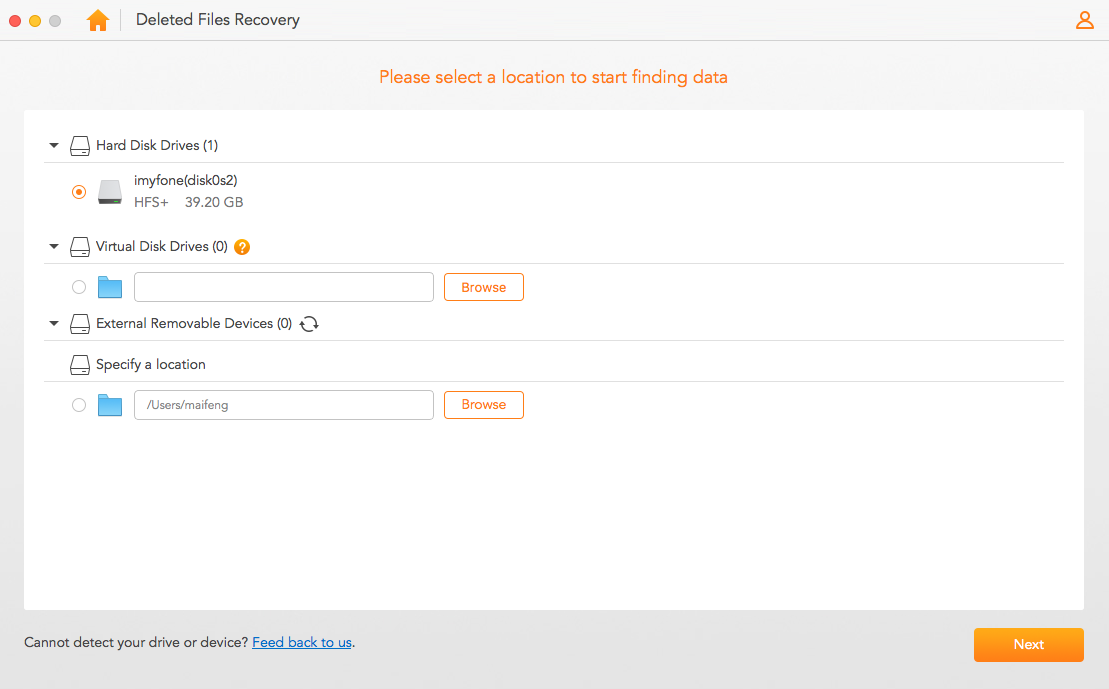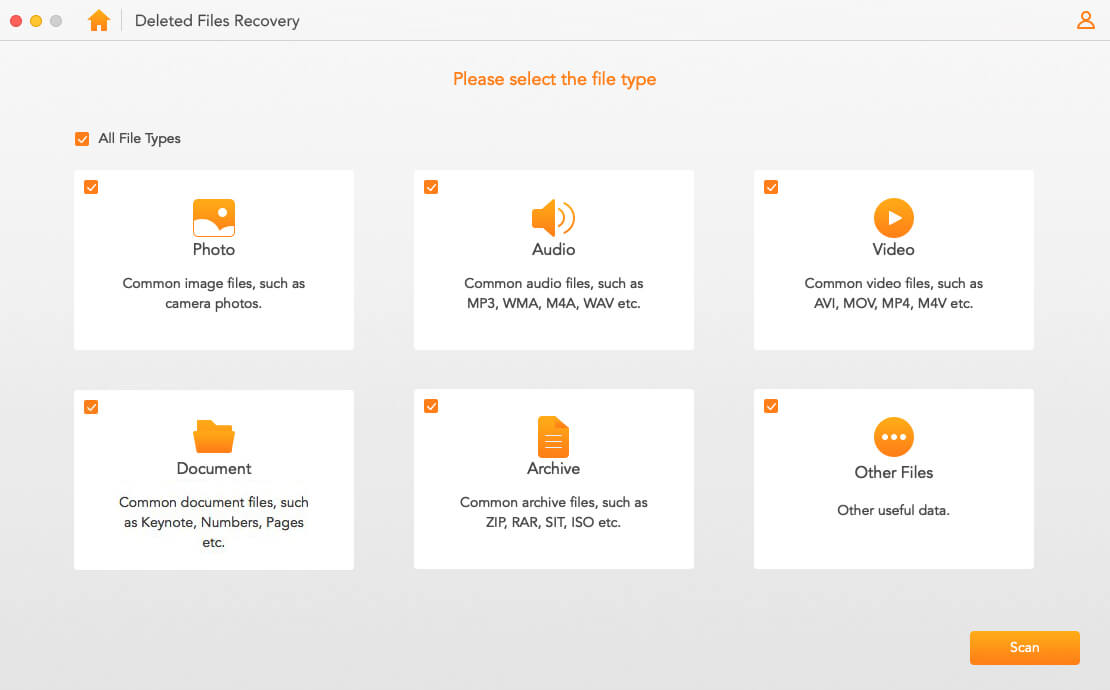 Step 3: You will get a display of recovered files on the screen. Select your desired files to preview.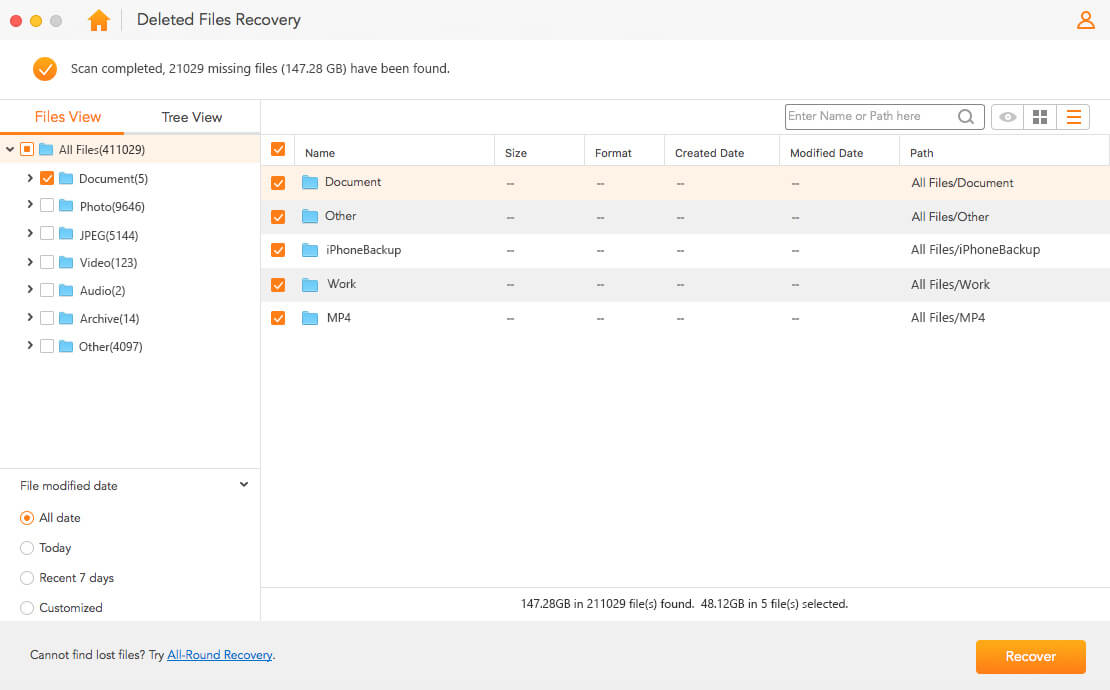 Step 4: Set destination location and click "Recover".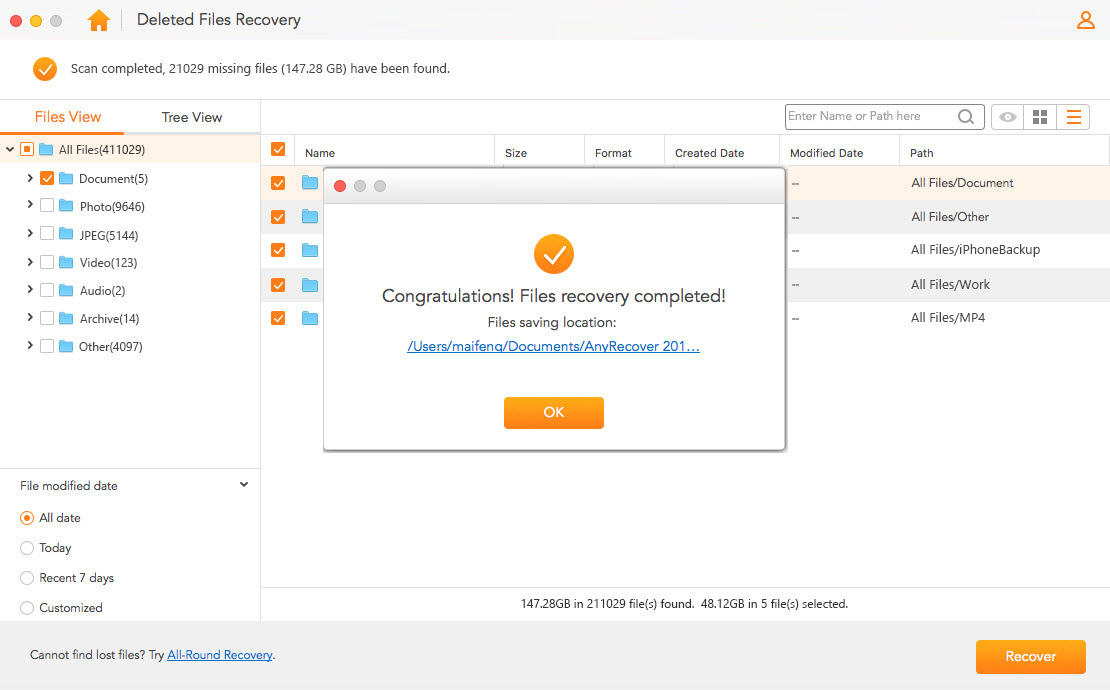 2
How to Recover Accidentally Replaced File on Mac with Time Machine?
Time machine can also help you to recover your deleted files from mac. To understand the process, have a look at the following guide.
Step 1: Ensure that you have turned on Time machine backup disk and it is properly connected.
Step 2: Open the window which contained your replaced file.
Step 3: Select "Enter Time Machine" from the menu of Time Machine.
Step 4: Find the items which you want to restore. To preview the displayed item, select the item and press the space bar.
Step 5: Select your desired files and click Restore or to access other options, you can control-click the items.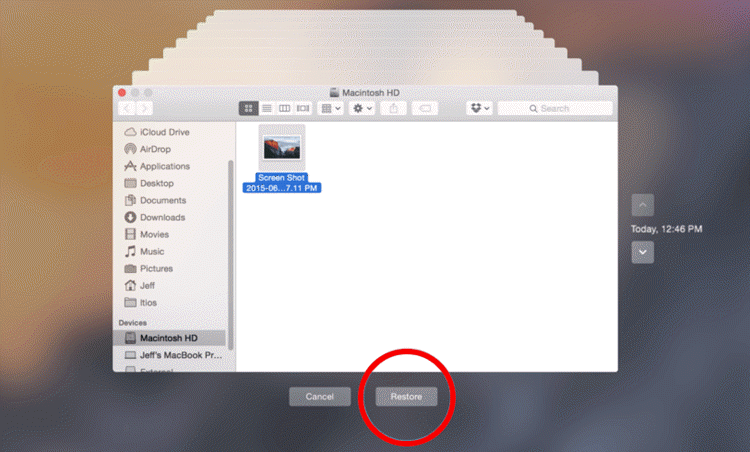 Limitations to use Time Machine:
Although the Time machine is also an effective tool which can help you to recover your accidentally deleted files with ease. But there is a hard need to understand that it will work only if you have taken regular backup of your device on the Time machine. Otherwise, you are never going to be able to find your accidently replaced files from Time machine.

3

How to Avoid Further Data Loss on Mac?

There is a hard need to always think about to adopt strategies which can help you to avoid major data loss on mac. Here we have brought some of the most important tips for you which will surely help you with this issue.

1.    Do not forget to keep the regular backup of your important data. It will help you to avoid any major loss. It is because you can easily recover your replaced file from backup and will stay away from every stressing situation.

2.    Keep the antivirus application on your Mac device update and do not forget to scan your device on a consistent basis.

3.    Always follow the proper way to shut your device in a proper way. Never be so quick to shut down your mac device because it can lead you to data loss too.

4.    Always download applications from authorized resources otherwise there can be a risk of virus attack with unauthorized resources' software and application.




Conclusion:

We all understand the fact that the devices and the data which these devices are containing are precious and it is never going to be easy to swallow the situation of data loss. Therefore, picking the right tool like AnyRecover is always going to be a perfect option if you want to ensure your device and data safety in the best possible way. Although there are plenty of other tools too which you can find online or in the market but they are never going to guaranty you the perfect results. While AnyRecover is a highly recommended tool which comes with the guaranty of perfect results and serving effectively to its users.