I am a new Mac user. I recently created a guest user account on my wife's MacBook Pro after losing my Windows PC. The goal was to keep our files separate. However, after Mac updated, I realized that all my downloaded files are missing. Is there a way I can get the files back? I need most of the files for my current project. Thank you, guys. – Richard, Quora
If you have lost data in a guest account on Mac, Richard's situation may sound familiar. The good news is that it is possible to recover data lost in a guest account on Mac. We will show you how to recover deleted files from Mac Guest Account. But first, let's answer the question, what is a Mac guest account?
1
What is Mac Guest Account
A guest user account on Mac allows other people to use your Mac without jeopardizing your main account. The guest account keeps other users from accessing your personal data, including your apps, preferences, browsing history, etc. The users generally don't need a password to log in. Also, they won't have the ability to log in remotely. The guest account does not allow users to change the user or computer settings.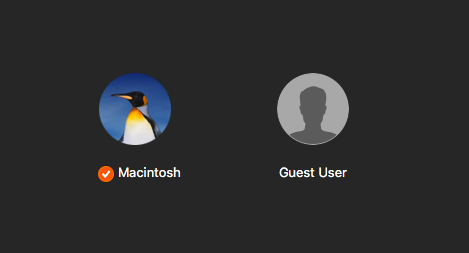 2
Reasons for Data Loss in a Mac Guest Account
There are a number of data loss causes in a Mac Guest Account. These include:
• Formatting the hard drive volume that stores the guest account information.
• Deleted virtual disk files by mistake
• Interruptions which occur when moving files between the Mac guest account and storage devices.
• Crashing of the hard drive or operating system when the Mac is being used.
• Accidental shutdown or an unintentional restart triggered by software.
• Physical damage affecting the Mac hard drive.
• Files becoming corrupted.
• Overheating which could be a result of poor ventilation.
• Accidently removed a guest account and lost files stored in the account.
3
How to Recover Lost Files from Mac Guest Account
These are a few reasons for data loss in a Mac guest account. When this happens, the most effective way is to use a data recovery tool to recover lost files from a guest account on Mac. You can also use the built-in features on your Mac to recover files from guest account.
1

Recover Files from Mac Guest Account Using AnyRecover

Modern technology has made data recovery possible. With the right tool, you can recover the data you lost in your guest account on Mac. A data recovery tool that has stood out for a lot of people is AnyRecover.

AnyRecover allows Mac guest account users to get all their lost files back easily and quickly. The tool supports over 1000 file types. AnyRecover will help you recover the lost files irrespective of how you lost the files, what's the format of your files and which storage device you have.

Powered Features of AnyRecover that makes mac guest account data recovery easier:
It is capable of recovering lost data from all storage devices including hard drive, camcorders, mobile phones, USB drives, Flash drives, hard drives, and others.

The tool supports various files formats including photos, emails, videos, archives, documents, and others.

AnyRecover has a unique data recovery algorithm that allows its users to recover unlimited amounts of data.

It has an easy-to-use interface, and works pretty well to recover lost or deleted files from Mac guest account.
Steps to Restore Files from Guest Account on Mac with AnyRecover:
Step 1: Run AnyRecover on your Mac. Select the hard drive that stored your Mac Guest User Account data and then tap "Start".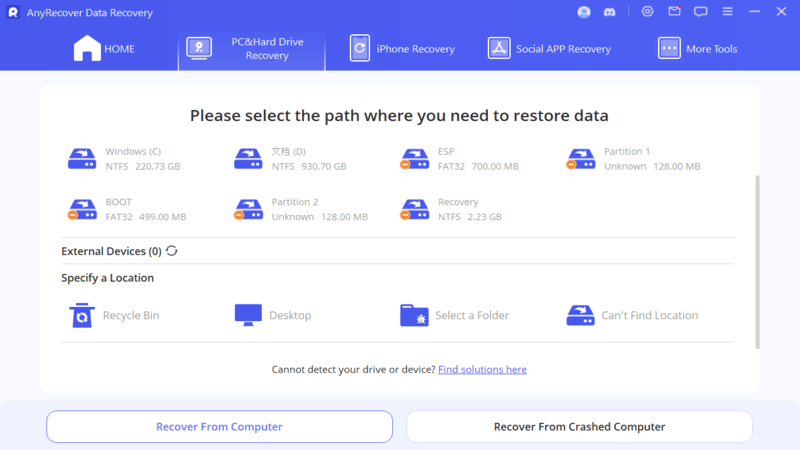 Step 2: AnyRecover will automatically begin to scan on your selected location where your lost files on Mac Guest Account were stored.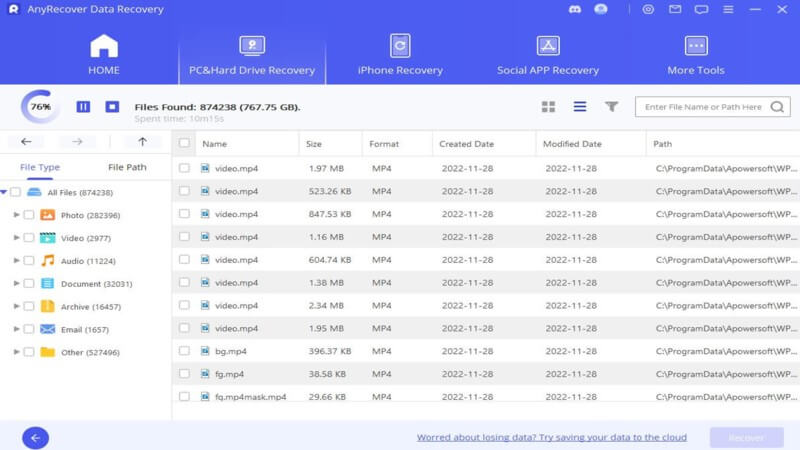 Step 3: AnyRecover will locate your lost files and display them. Tap on the files to preview them and then select the ones you want to get back and then tap "Recover". Wait for a while for your lost files recovery.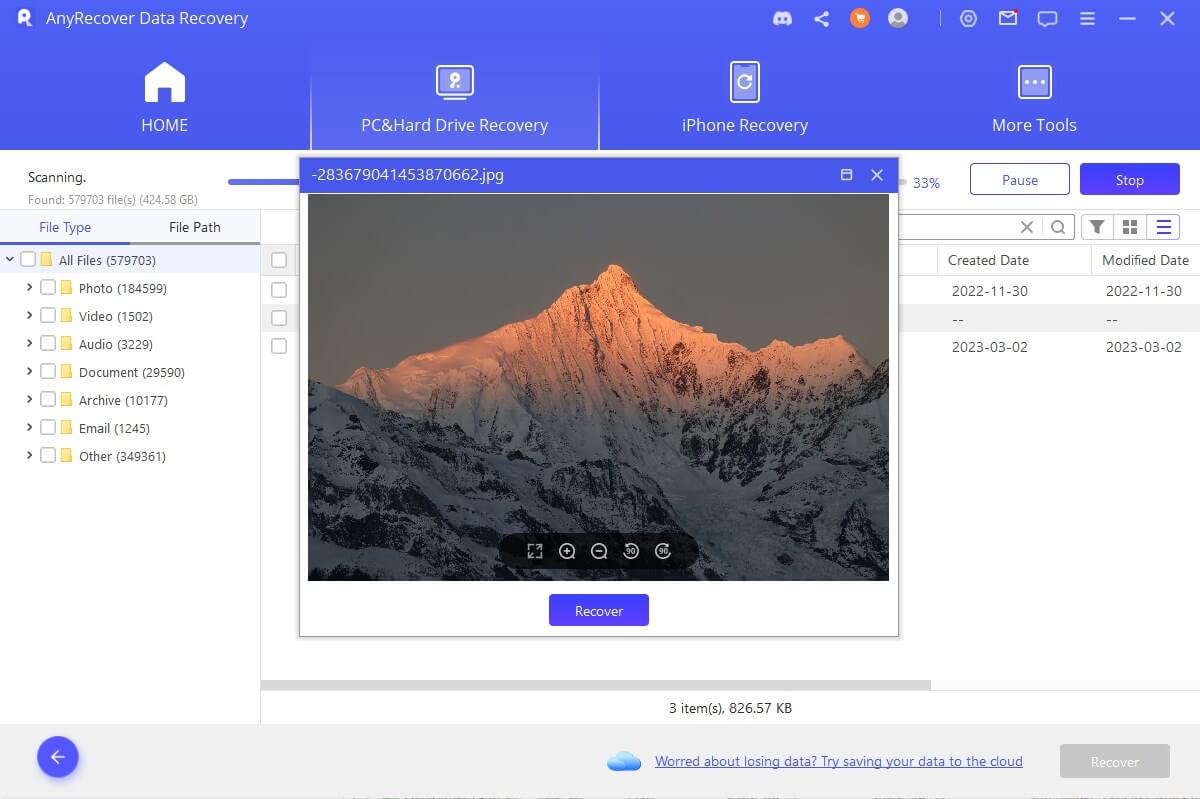 2

Retrieve Deleted Files from Mac Guest Account via System Admin

You can log in as the System Administrator to access system files. With this account, you will be able to view any user account files including the guest account on Mac.

Here is how to retrieve deleted files from Mac guest account with the system admin account:

Step 1. Click on Go in Finder, then choose the Go to Folder option.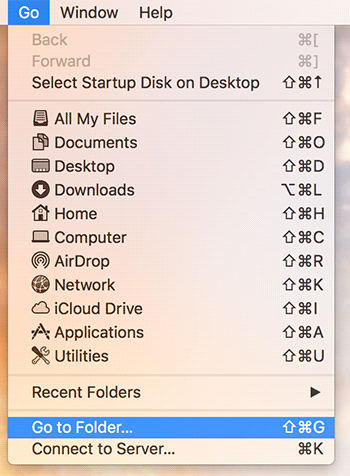 Step 2. Input the following path: /System/Library/CoreServices/ and hit Enter.

Step 3. Open Directory Utility.app by double-clicking it.
Step 4. Click on the Padlock icon to make changes.
Step 5. Click Edit at the top meu, then select Enable Root User. And you need to set up a password for the root user.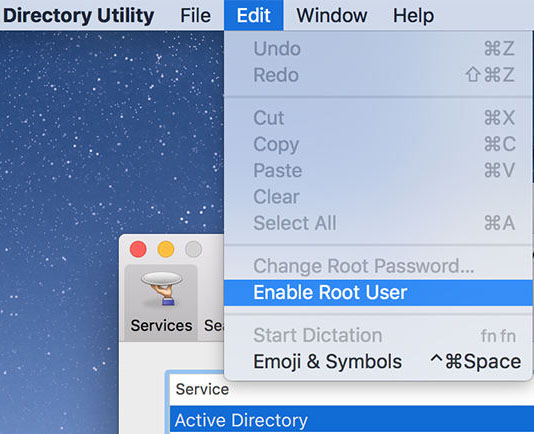 Step 6. Log Out of the current account and log in with the Root username root and the new password you just created.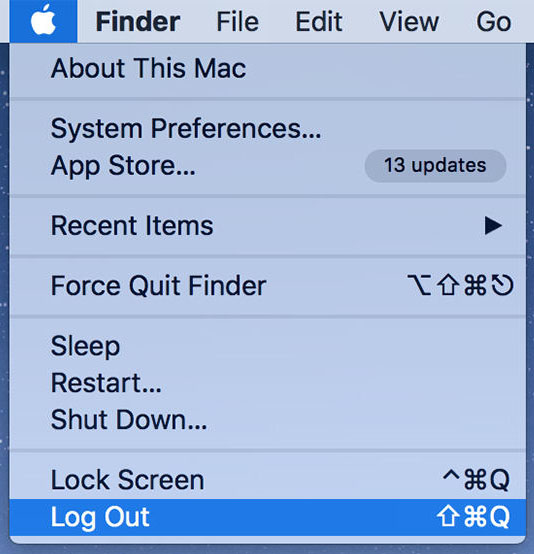 Step 7. Then you can access files of the guest account and recover deleted files from Mac guest account.
Note
This method can result in unintentional overwriting.
3

Restore Lost Files of Mac Guest Account from Time Machine Backups

Another easy method to recover deleted files from a Mac guest user account is a built-in backup feature of Mac - Time Machine. If you have enabled Time Machine Backup Option before files of your Mac guest account got lost, you can follow the steps below:

Step 1. Choose Time Machine on the Menu bar.

Step 2. Access the folder that contains deleted files of Mac Guest Account on your Mac. Choose what you would like to recover, and get them back by clicking on "Restore" button.

Note

Save recovered files of Mac Guest User Account on the new location.
Conclusion:
If you have lost the files you had in your mac guest account, don't worry, you can recover the data. If the Time Machine backup had been enabled by the main admin when your data got lost, you can use it to recover your lost files. If you don't have any backup at all. All you need is AnyRecover. It does not matter how you lost the data. In the past, AnyRecover has helped users recover data lost via sudden deletion, formatting, OS crash, virus attacks, etc. With the Free version of AnyRecover, you can easily verify whether it works without paying for it.
Start a deep scan for free right now!