The increasing popularity of Telegram, a secure messaging app has inspired other app developers to follow through. You may be wondering if there are Telegram alternatives on the market that offer similar features such as secure messaging, fast across-platform data sync, interesting user-customization, etc.
The answer is YES! Many apps similar to Telegram do offer the same secure messaging features and some may have even done a better job than Telegram. In addition, Telegram may be widely used in personal and private messaging, but there are better choices for secure and powerful business chats. Read on to find out 6 Telegram alternatives you can check out for private messaging and business communication.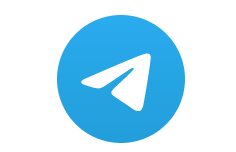 Why Should You Try Out Telegram Alternatives?
When Telegram was launched by brothers Pavel and Nikolai Durov in 2013, no one expected it to gain such popularity reaching over 500 million monthly active users these days.
Having been living in the shadow of WhatsApp and Fecebook Messenger, Telegram saw it as an opportunity to jump right into the private messaging market after Facebook disappointed the users by announcing changes to WhatsApp's privacy policy. The popularity Telegram gained from this was huge, which inspired other apps too.
Telegram is great for users who want secure and private messages, but it's not the best option for business conversations, and it loses the concept of an "instant messaging app" as you sometimes have to open the app to receive the message.
All in all, the biggest benefit of trying other apps is that you don't have to deal with drawbacks like that, right?! So let's now get to know these alternatives!
6 Telegram Alternatives to Check Out!
We'll introduce 6 apps similar to Telegram separately in private messaging and business messaging.
1. Personal Messaging Apps Like Telegram
Signal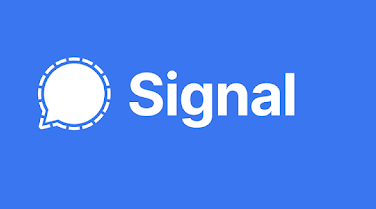 The app provides interesting functions such as a timer that automatically deletes your messages if you wish.
In terms of security and encryption in chats, calls, and files, Signal does not differ much from Telegram. Both deliver satisfactory services. Still, Signal is an option for those who just didn't get along with Telegram.
That is, the same functions, but in a different app.
Threema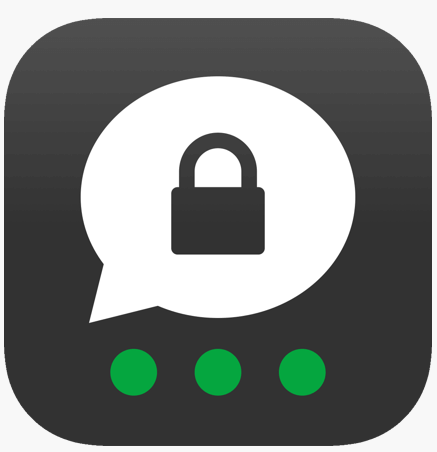 Threema has an interface that really pleases its users. And that is a big bonus because many users cannot get used to the Telegram layout.
And for those personal messages you can't even dream of sharing with others, Threema guarantees total security through encryption for status messages, general messages, and miscellaneous files. Not to mention the lack of metadata collection.
That is a plus for the app over Telegram.
Viber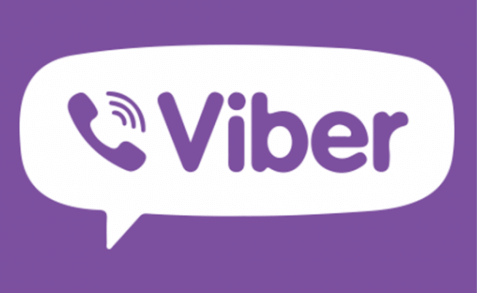 Similar to Telegram, Viber uses end-to-end encryption to protect users' messaging data.
When it comes to messaging apps, Viber is at an all-time high simply because the tool offers users an extensive list of personal and private communication features.
Some users give up using a messaging app because their contacts are not on the platform. But with Viber, you can send free text messages to anyone - those who are or aren't using the app, even when you're offline.
Definitely a great Telegram alternative to trying out!
2. Business/Team Communication Apps Similar to Telegram
Our second list is made up of the ideal messaging apps for business and work chats, which offer secure messaging features just like Telegram, and other collaboration features that are better fits for team communication.
Among the options, we highlight for you:
Slack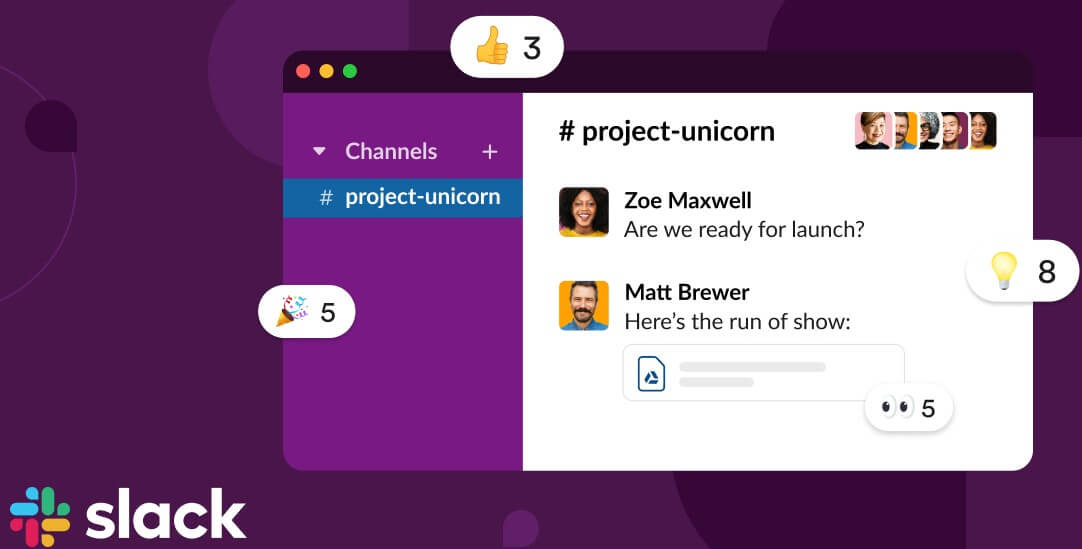 Different from Telegram's reality, Slack is a reference in team communication. Even companies recommend and use this application with the assurance that the organizational information discussed will not be corrupted.
You can do all your team communication on Slack, even the largest team in the entire company. The app offers more agility in the team's communication, collaboration, process optimization, and productivity. And also adds a plus with its enterprise-grade security policy to keep the data safe.
The app is available in Mac, PC, iOS, and Android versions, which helps explain the daily mass use by thousands of workers.
Pumble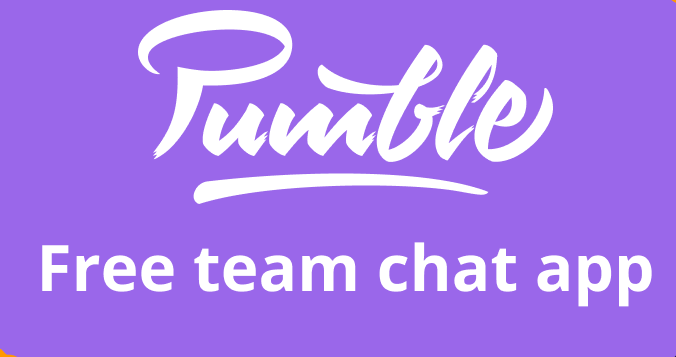 Pumble is not as famous as the other options or Telegram itself, but those who know it will beg to differ.
Pumble is perfect for team chats because of its collaboration feature for teams of all sizes. Unlike most team chat apps, Pumble provides the feature for an unlimited number of users - all for free.
The app also provides many other features for business communication like direct messages, channels, and even threads.
In general, users are companies with small, medium, and large businesses that use Pumble in the web version, Android, and iPhone/iPad.
Chanty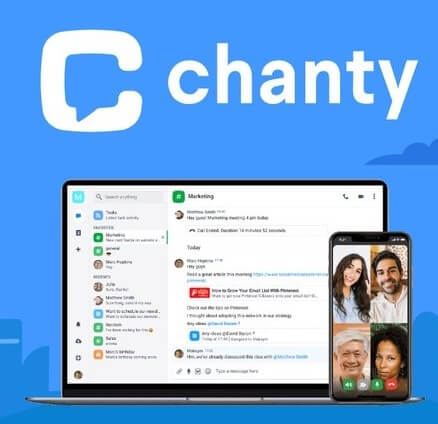 In addition to being ahead of Telegram just because it is an ideal application for team communication, Chanty is still a great alternative because of its features to support multiple devices.
Chanty still has:
Unlimited 1:1 video calls;

10GB file storage limit per team (more than most apps on the market);

Screen sharing;

Task definition;

Smart notifications;

Searching, browsing, and filtering team activities, all organized in Teambook.
So, which app of Telegram alternatives did you like best? Let us know in the comments!