Secure Digital (SD) cards are part of the full digital device experience for users as they expand the storage of digital cameras, smartphones, and other digital devices. While SD cards are part of the overall improved user experience, they are still prone to data loss, just like other forms of storage. Every time when people encounter data loss of SD card, they make every effort to find a free recovery solution. That's why you're here. This article highlights top solutions to recover SD card on your Mac. Some of them are totally free, and others provide a free trial version for users to try the powerful functions. Just choose one of them based on your needs.
Can You Undelete SD card?
Yes, you can undelete SD card using dependable tools that will be introduced in this article. Generally speaking, with the right tool, undeleting SD card won't be a tough task for everyone.
Top 5 Free SD Card Recovery Tool for Mac
AnyRecover Data Recovery Software
AnyRecover is at the very top of our list because it is a highly dependable tool for undeleting SD cards, as well as handling all forms of data loss. We recommend this option for recovering SD data because it has noteworthy features and advantages such as remarkable compatibility with Macs and Windows as well as impressive ease of use. With the free version, users can search and restore up to 8 files for free, no size limit! Whether the paid or free version, you are sure of dependable service. Of course, this tool has one of the highest recovery rates in the industry.
Pros
Work well with both Mac and Windows computers.
Compatible with a wide range of storage devices and file types.
Highly optimized algorithm ensures one of the highest recovery rates on the market.
Preview and accurate filter features available for users to find lost files more quickly and easily.
Significantly easy to use for everyone, even for novice users.
Trail version enables users to recover up to 8 files for free, no size limit.
Cons
The paid version is needed if the amount of free recovery exceeds.
Having introduced you to this highly efficient tool, we know you will be looking to apply it. So, here are the steps for using AnyRecover to recover SD card on Mac.
Firstly, download and install AnyRecover on your Mac. Then connect the SD card or the device with SD card to your PC. After that, choose your SD card under External Removeable Devices tab and click Start.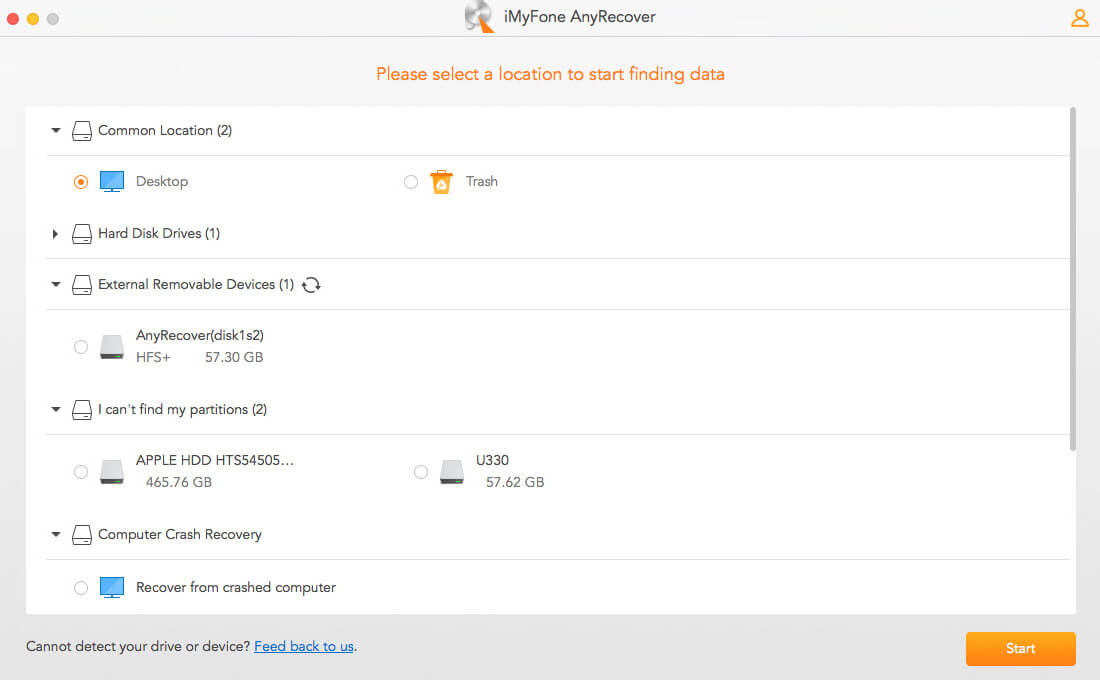 AnyRecover will then begin the deep scan. The file results are continually displayed until the process is completed. You can also get to stop or pause the deep scan.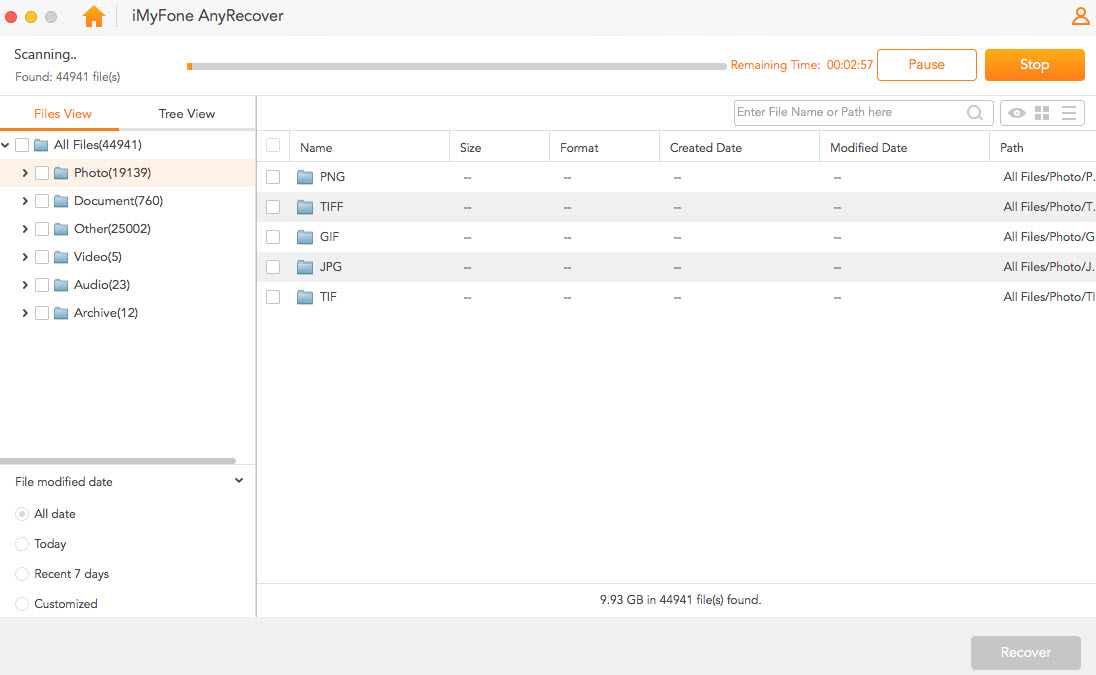 Once scanning finishes, choose the target file and double-click to preview it. Finally, select Recover and find a location for the recovered files.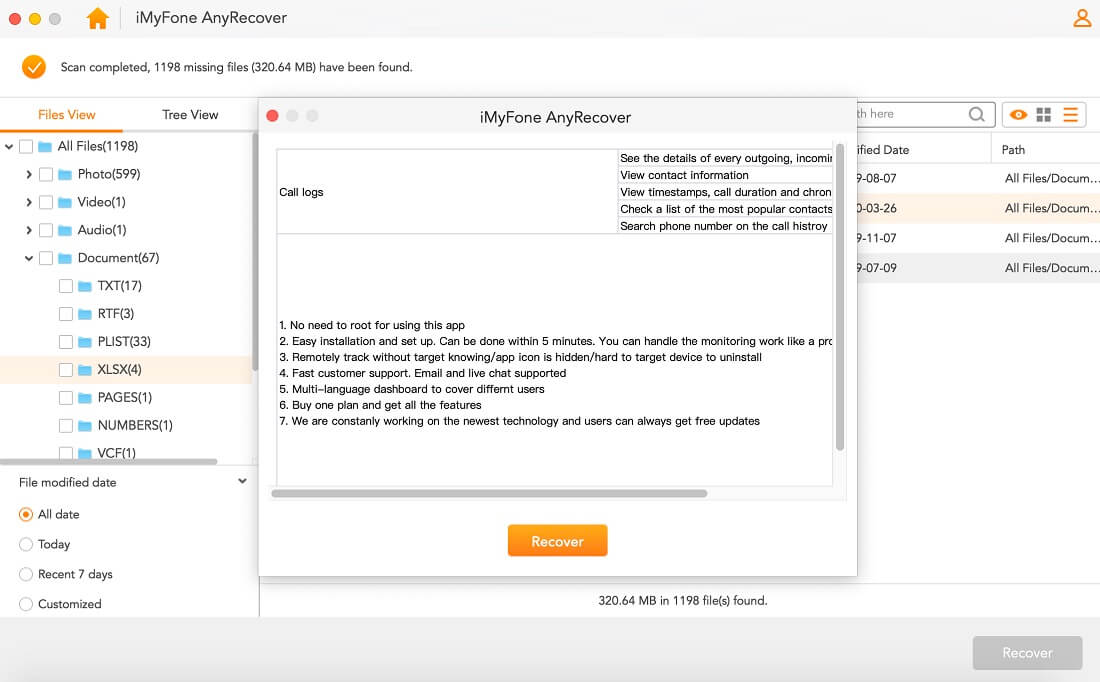 Is it a highly effective and easy-to-use tool? If you are interested, just download and give it a try!
PhotoRec
PhotoRec is a data recovery tool which enables you to recover lost files from SD cards and other locations. You could consider this option for undeleting SD card data based on indications of its effectiveness. PhotoRec is compatible with all operating systems like macOS, Windows and Linux. It's also worth mentioning that this software is totally free. But as an open-source tool, it requires much technical knowledge and may bring malware or virus to your computer.
Pros
Work with all operating systems like macOS, Windows and Linux.
No significant costs as it is a freeware.
Recover various files from different kinds of storage devices.
Cons
Novice users will find it difficult to use because of its command-line interface.
Open-source feature makes it impossible for the data and system security.
Irregular updates make it hard to experience the optimized functions in time.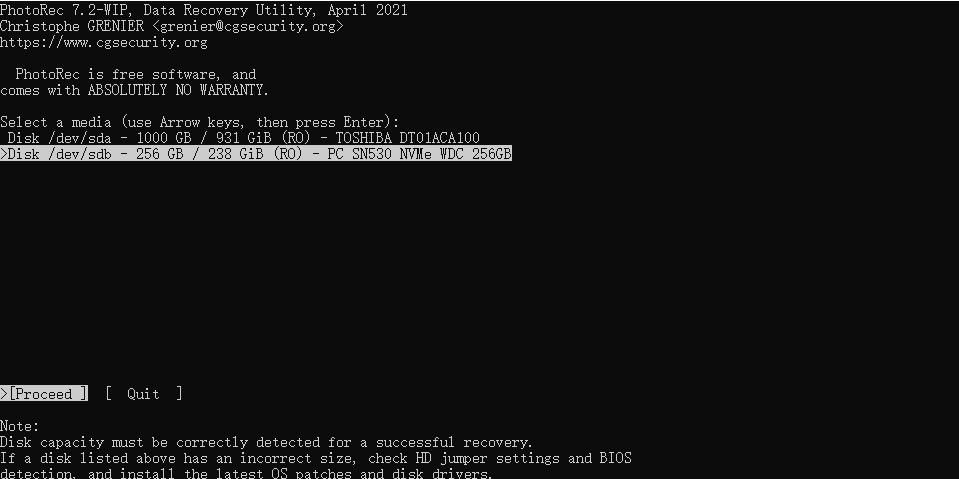 Disk Drill
Disk Drill is one of the old-brand tools in data recovery field. That's to say, it is one of the most reliable data recovery tools in the market. Disk Drill can recover lost data from the different kinds of disk devices, including SD cards. You can consider using this tool if you are looking for an option that works reasonably well and is reasonably easy to use. However, a fatal weakness of it is that your PC needs to be restarted after installing the software, which may leads to data loss of system disk.
Pros
Intuitive interface makes it easy to use.
Work well on multiple storage devices and operating systems.
High success rate and low security risk.
Preview option is available for viewing files before recovering them.
Cons
Only 500MB of file can be recovered for free.
System reboot after installation may lead to data loss of internal disk.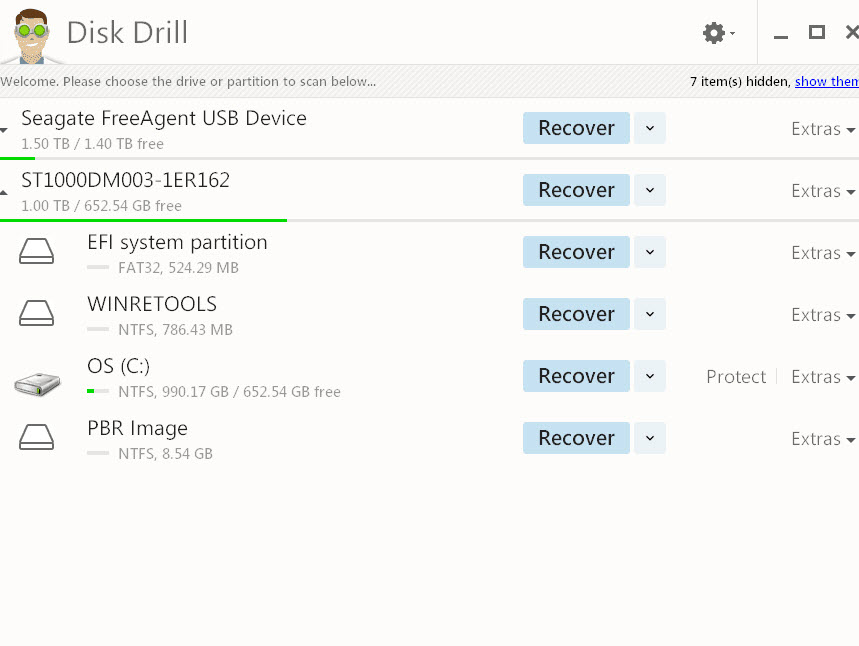 iSkysoft Data Recovery
iSkysoft Data Recovery is another tool for recovering lost SD files. You may be unfamiliar with this name. But if I mention Recoverit, some of you may hear about it. That's right, iSkysoft Data Recovery is another name of Recoverit. And nobody knows why the company promotes it as a different product. However, people have to admit that Recoverit is indeed a powerful data recovery tool, though the brother of it, iSkysoft Data Recovery, brings no new features to users.
Pros
Different file formats and storage devices are supported, including SD cards.
High success rate and user-friendly to Novice users.
Compatible with Mac and Windows computers.
Cons
Unlicensed users can only recover 100MB for free.
Files can not be recovered with original quality.
Deep scan takes forever to complete even if you choose a normal size storage media.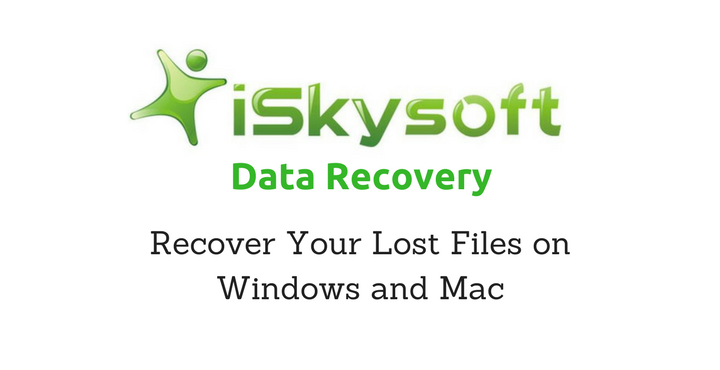 Stellar Data Recovery
This is another option that can be considered for undeleting SD card. You can also recover files from your Mac and Windows computer with Stellar Data Recovery. Besides, various languages are available for users to choose. However, the recovery rate has been described as suboptimal.
Pros
Recover data lost in various scenarios.
Over 800+ formats of file can be recovered from different storage media.
Available in different languages to cater to different categories of users.
Cons
Recovery rate is not as high as described.
The paid version is the most expensive among all, up to 79.99USD for basic version.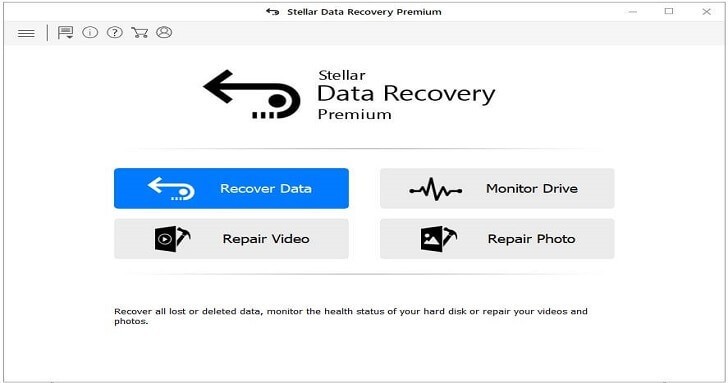 Conclusion
Free SD card recovery for both Mac and Windows are readily available. And you can choose any one of the above to undelete your SD card based on your needs. However, this article strongly recommends AnyRecover, a highly dependable and functional tool to recover data lost in any scenario. It now enables you to recover up to 8 files for free, no size limit! Just download and give it a try!