GIF is one of the most popular image formats. Just like any other photo format or files in general, if you have accidentally deleted your GIF images then there are several ways to recover them. Some methods of recovery are easier and more effective than others. Read on to learn about the most common GIF recovery methods.
Reasons Why GIF Images Go Missing
There could be several reasons why GIF images could go missing from your computer or other storage device. Following are some common reasons:
Accidental Deletion: This is the most common reason behind missing GIF images issue. In most cases, you can recover deleted files from Recycle Bin.

Hardware Issue: A problem related to hard disk e.g. bad sector, partition issue, etc. can cause your GIF images stored on it to go missing.

Virus/Malware Attack: A virus or malware attack can corrupt or sometimes delete your GIF images. You can recover files deleted due to virus/malware partially or completely.



How to Recover Deleted GIF Images?
1

Best Way for GIF Recovery - Using AnyRecover

You can recover your deleted GIF images quite easily by using a reliable data recovery tool. AnyRecover is a recommended tool in this regard. It can help you quickly recover deleted GIF image regardless of how they got deleted e.g. virus/malware attack, hardware failure, system crash, etc.

AnyRecover has a user-friendly interface and the tool also allows you to preview the images before recovery which is extremely helpful when you are performing selective recovery.

2,061,704 Downloads
Features of AnyRecover
Recover deleted GIF images quickly and conveniently no matter how they got deleted.

AnyRecover can recover many other types of deleted files e.g. videos, documents, music, archives, etc.

You can also preview the GIF images before recovery.

Several advanced and powerful data recovery modes so your chances of successful recovery are very high.

AnyRecover can recover deleted data from variety of storage mediums, including hard drives, camcorders, digital cameras, smartphones, USB drives, and more.

User-friendly interface. Recovering deleted GIF images via this tool is as easy as 1-2-3.
Steps to Recovery Deleted GIF Images Via AnyRecover
Step 1. Launch AnyRecover on your PC. And select Deleted Files Recovery mode.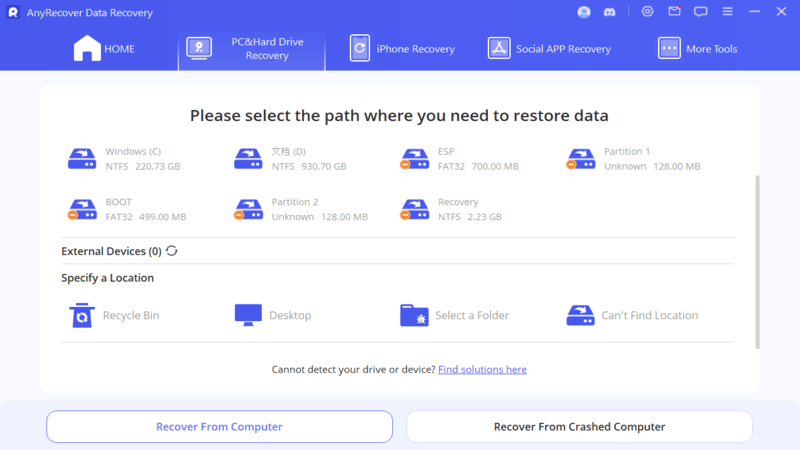 Step 2. On the next page, navigate to the folder on your PC where your GIF images were stored before they went missing. Then click on the Next button to continue.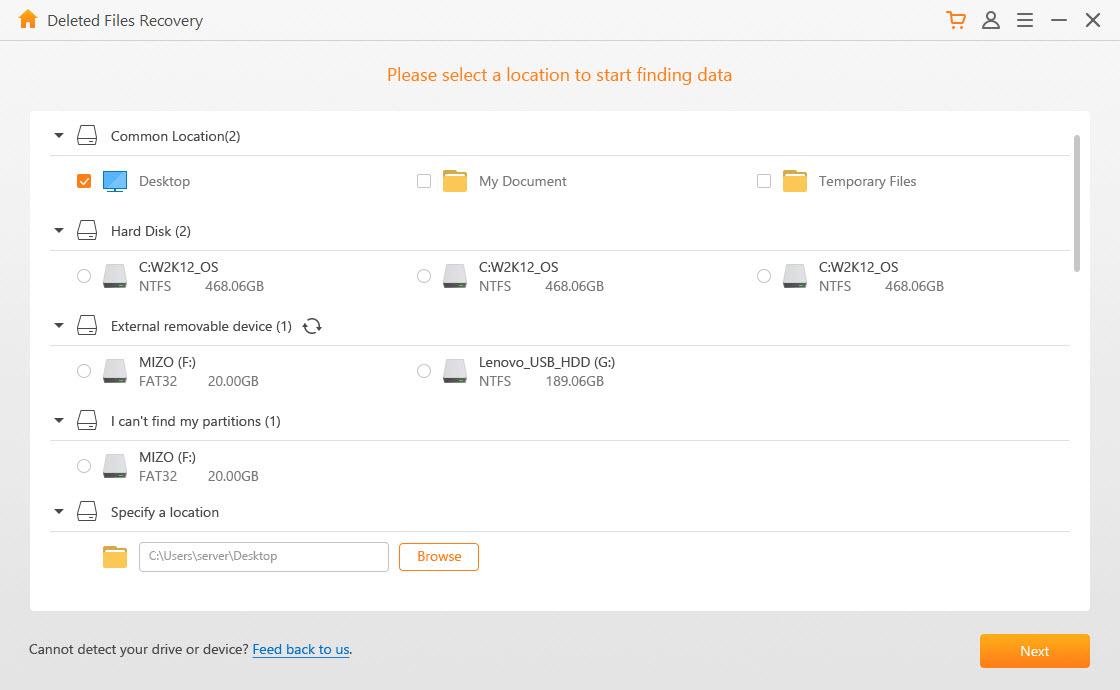 Step 3. Now you will need to choose file type for scanning. Click on Photos and then click on the Scan button. The scanning process will begin.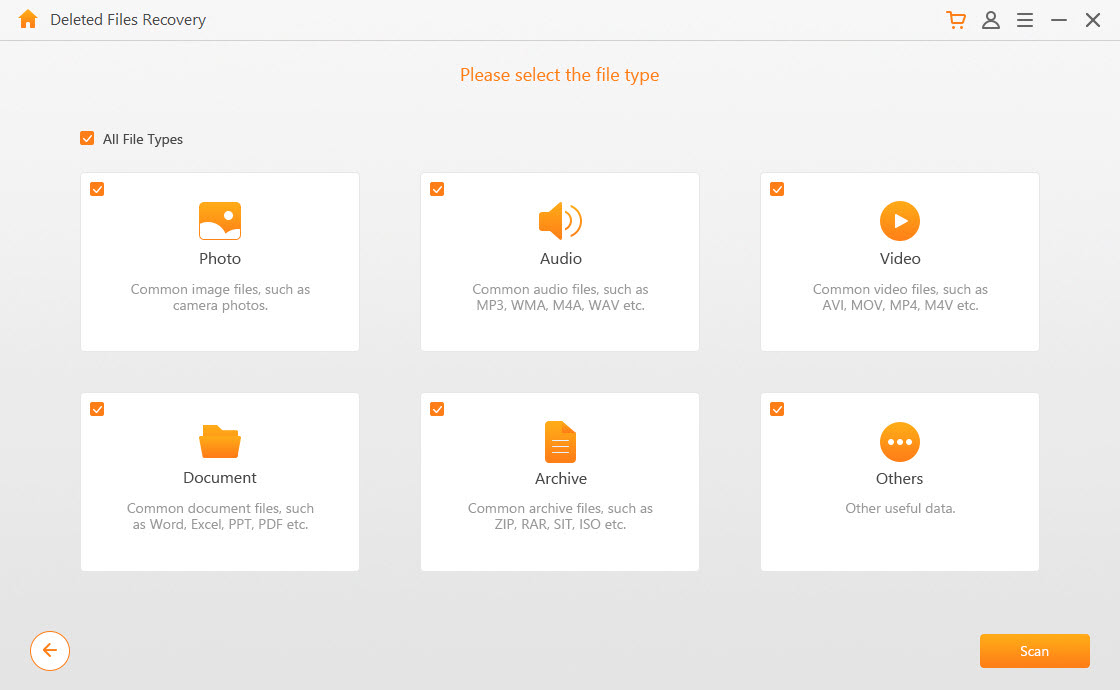 Step 4. Next, preview and select the GIF images from the list of recoverable photos and click on the Recover button to start the recovery process.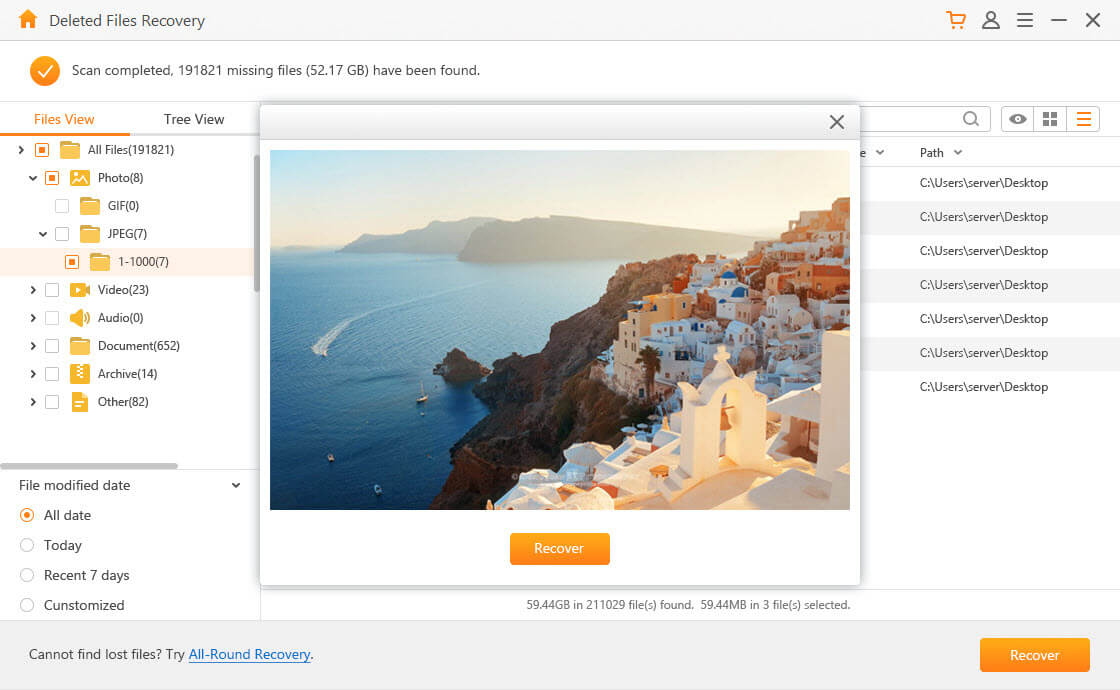 2

Recover Lost GIF from Backup

If you keep backups of your important files on your PC, then it is recommended that you recover your lost/deleted GIF images from your most recent backup.

The recovery method could be different depending on the way you create backups. For example, if you create manual backups, then all you need to do is navigate to your backups folder and simply copy GIF images you need and paste them to your desired location. On the other hand, if you use a software to create backups, then use the same tool to restore the desired GIF images.

Follow these instructions to restore GIF images from Windows backup:

Step 1. Launch Control Panel on your Windows PC.

Step 2. Navigate to System and Maintenance > Backup and Restore and then click on 'Restore my files' option.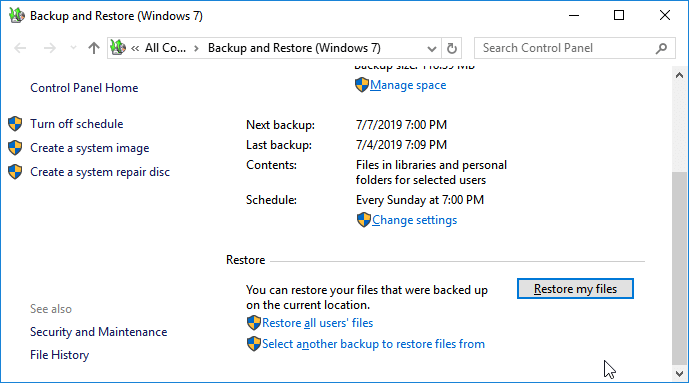 Step 3. Next, select 'Browse for files' to choose the GIF images you need from the backup.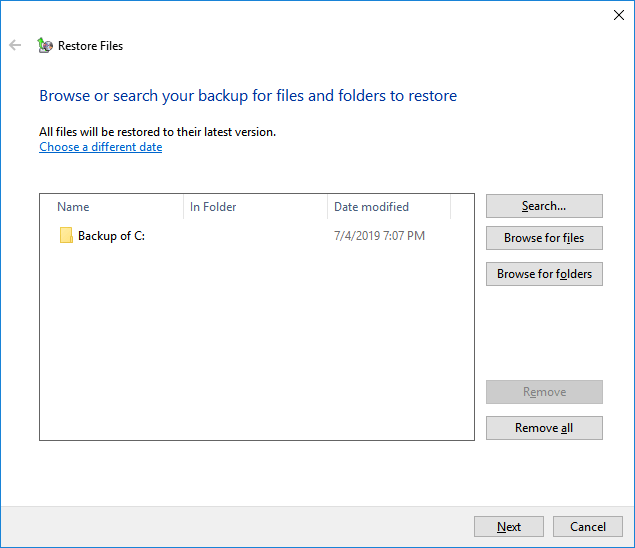 Step 4. Then navigate to a folder to restore the backup. The restoring process will begin.
3

Recover Deleted Gif from Previous Version

Windows 11/10 copies and stores the previous versions of the files as a backup when the files are updated. If this feature is enabled, you can restore previous version of your GIF images to basically recover the files. Follow these instructions:

Step 1. On your computer, navigate to the folder where your GIF images were stored before they got deleted.

Step 2. Right-click on the folder and then click on 'Restore previous versions' option from the menu.

Step 3. Now simply follow the on-screen instructions to choose the GIF images that you want to recover and then click 'Restore' to restore them.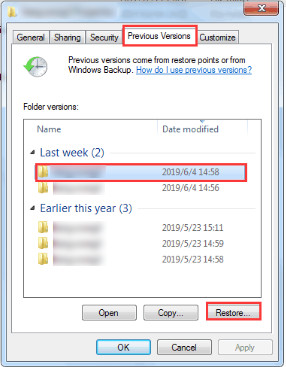 Conclusion
Just like other types of files, recovery of deleted or missing GIF images is possible and it is quite easy if you use the right recovery method. Using a reliable data recovery tool is one of the best ways to recover deleted files. It is recommended that you use AnyRecover as it can help you quickly find and recover your missing GIF images as well as other types of files.