Losing precious data is already a frustrating situation, and choosing a data recovery tool from dozens of options makes it worse. Users go through the reviews of data recovery tools before making a purchase. In this article, we will share UltFone reviews for data recovery. We will discuss different aspects, along with performance, legitimacy, safety, etc. These UtlFone reviews will help you make the right choice.
Moreover, we will also share an UltFone alternative if you don't want to go with it for any reason. Let's start the discussion.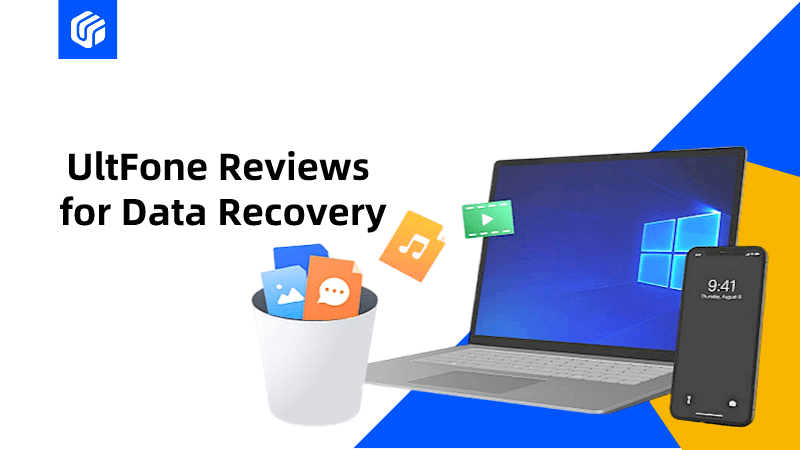 Best Alternative to UltFone-AnyRecover
UltFone has different software for Windows, Mac, and iOS data recovery. Don't want to download multiple pieces of software and save money? Look no further than Anyrecover—an all-in-one data recovery tool that can recover data from different devices.
Part 1. UltFone Data Recovery Review
UltFone is desktop data recovery software for Windows and Mac, and you can also find variants for the recovery of Android and iOS devices.
Let's see the UltFone reviews for iOS and Windows data recovery.
1

User Reviews for UltFone iOS Data Recovery

UltFone iOS Data Recovery is for recovering lost data from iPhones, iPads, and iPod Touch. It supports all iOS and iPadOS versions, including the latest 17.

It is made for the recovery of data that is lost due to factory reset, broken device, accidental deletion, iOS downgrade/upgrade, jailbreak, system failure, etc.

It can recover your data without any backup. But if you have any data in iCloud or iTunes, it helps you recover that data without any hassle. Moreover, it supports data backup and restoration of messaging apps, such as WhatsApp, Viber, and WeChat.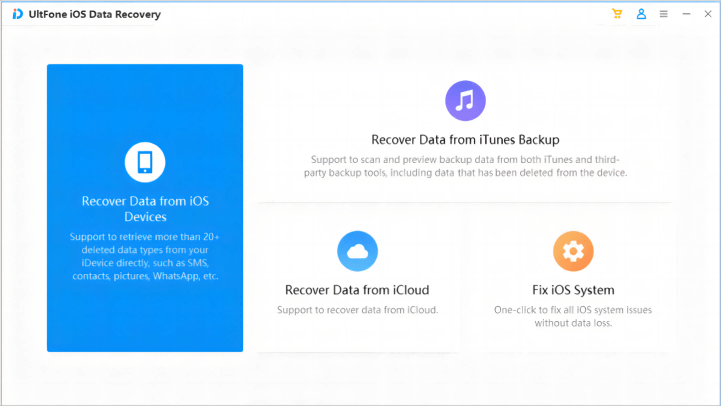 The software can also help in solving iOS issues. If your device is stuck on the Apple logo, it is disabled, or there is any other issue, it can be solved using the software before data recovery. So, it offers a complete solution.
The users have shared different UltFone reviews. It is a good recovery tool that can recover lost data but does not recover all your data safely. Some of the data is missed, while some can get corrupted. Secondly, if your device is facing any issues, the software claims to solve it before recovery, but it might disappoint you.
2

User Reviews for UltFone Windows Data Recovery

UltFone Windows Data Recovery is a dedicated app for Windows users. It is compatible with Windows 7/8/8.1/10/11 62- & 32-bit versions. If you have lost your data from your hard drive in Windows, SD card, USB drive, or any other external & internal drive, the software can be useful.

It offers data recovery in different scenarios, including accidental deletion, lost partition, virus attack, damaged device, formatted disk, etc. It can recover more than 1,000 types of files, which means almost all your lost data. It can recover videos, audio, documents, archives, HTML, emails, etc. Before recovering the data, you can review it and select the files you want.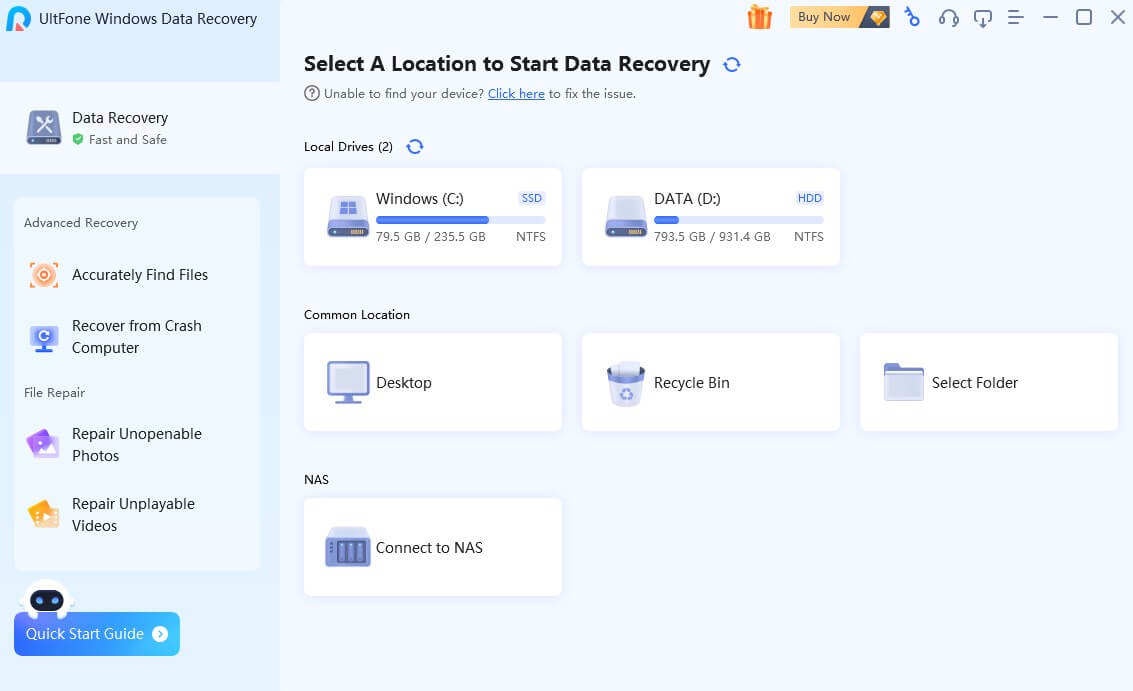 By using UltFone Data Recovery, anyone can recover data from an HDD, SD card, USB drive, camera, etc. It offers quick scan and deep scan modes to recover your data efficiently. Moreover, it also offers a new feature, which is repairing your images and videos if they are corrupted.
The UltFone reviews from the users are mixed. Some have liked the tool very much, while some have faced struggles in recovering all their data. The performance of the tool depends on the type of data and severity of loss. It does not guarantee 100% recovery like other tools on the market.
Part 2. Everything about UltFone Data Recovery
2.1 Does UltFone Work?
Yes, UltFone recovers your data on Windows, macOS, iOS, and Android. It works as expected and finds the lost data in a matter of a few minutes.
However, the success rate depends on certain factors. It might not recover all your lost data, and some files can be missing. Some files can also get corrupted. So, do not expect 100% recovery. Other than that, it is an excellent tool for data recovery.
2.2 Is UltFone Legit?
Yes, UltFone is 100% when it comes to data recovery. According to UltFone reviews, it has helped users to recover their lost data without any hassle.
2.3 Is UltFone Safe?
The software is safe, and it is not a malware or virus. But make sure to download it from the official website.
Part 3. UltFone Alternative: Discover the Best Alternatives for Your Needs
UltFone is a decent tool for data recovery, but users have faced various issues, such as data corruption and missing files. Therefore, they look for better alternatives.
AnyRecover is an incredible alternative to UltFone. It offers complete data recovery solutions for macOS, Windows, Android, and iOS in only one app. It recovers data from hard drives, SD cards, phone storage, social apps, and other external and internal storage devices.

AnyRecover Key features include:
Support 1,000+ file formats, including videos, images, audio, emails, and other types of files.
Offer an AI file repair option for videos, images, and other files.
Repair 150+ iOS system problems like stuck on Apple logo, recovery mode loop, reboot loop, and black screen, etc.
This software is developed to recover all the data in its original form without overwriting it.
It is 100% safe and easy to use.
Step 1: Download AnyRecover from official website and install it. Open the tool and click on the Data Recovery option.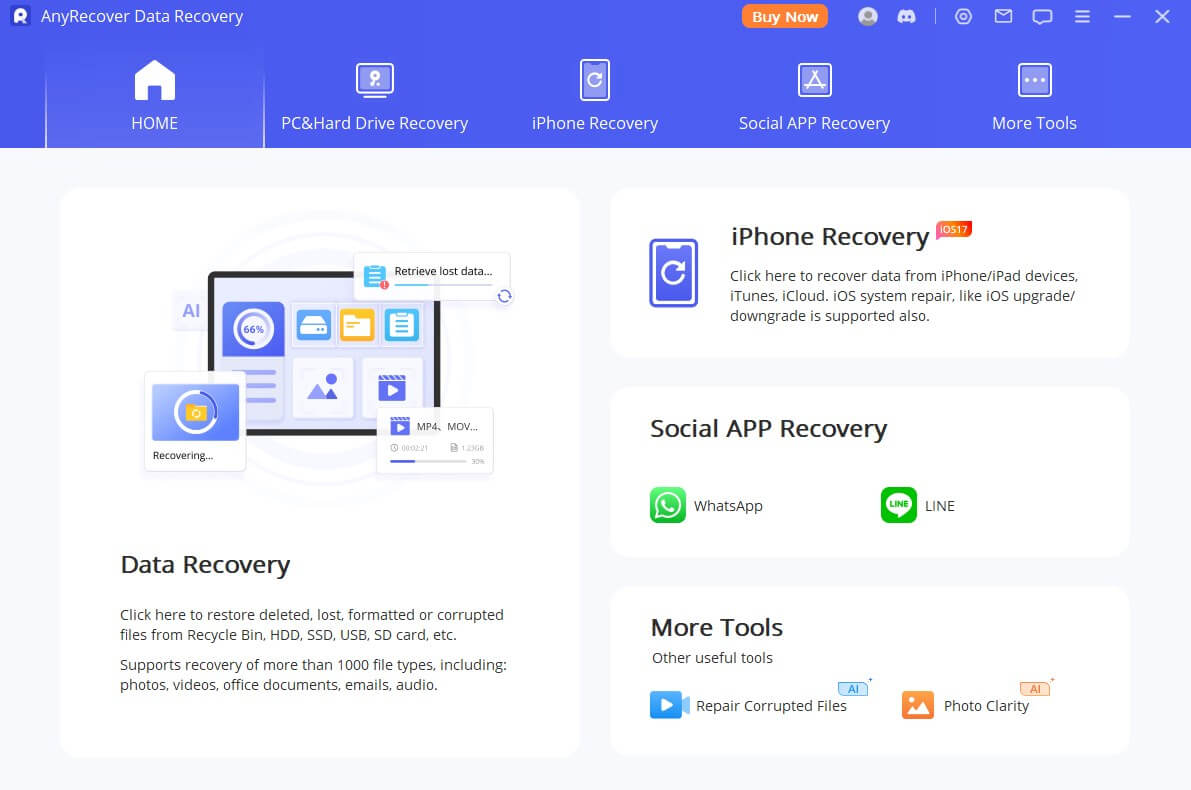 Step 2: Select the drive or location to recover its lost data. The scan will start immediately.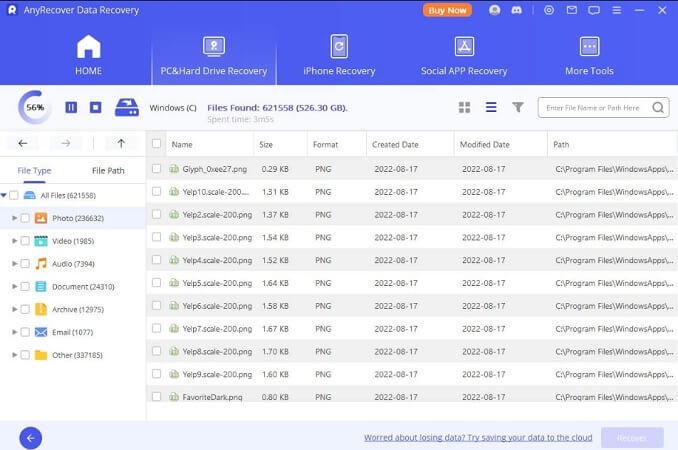 Step 3: After scanning, select the files you want to recover. Click the Recover button and select the destination of the files.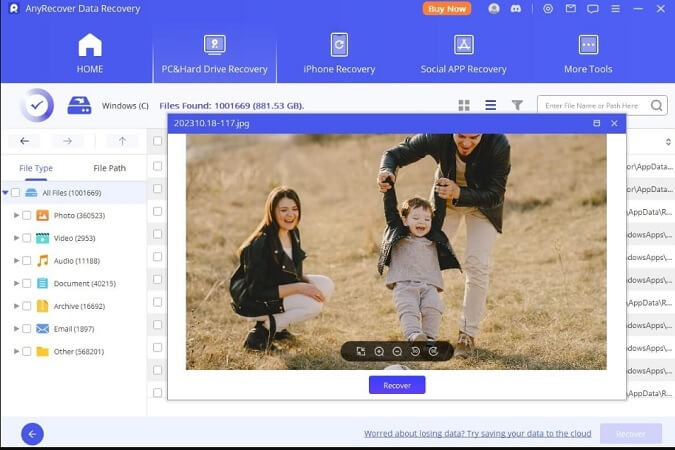 Conclusion
UltFone Data Recovery is a suitable recovery tool for data loss scenarios. It can recover your lost data in most cases; however, some files might be missed or corrupted. We have shared UltFone reviews to give you a better idea of whether you should pick the tool or not.
If you are looking for a better recovery tool, iMyFone AnyRecover is an excellent choice. It is a data recovery and file repair tool that recovers almost all your data without any loss. It can even get your social media data back and enhance old photos. It would be an excellent choice for recovery on Windows, macOS, iOS, and Android devices.