The moment you realize that you have lost all your important data after formatting the hard disk drive due to some reasons, panic may set in. You do not have to worry, as there is a possible way to recover your lost data on a formatted hard drive. We will show you how to do it in this article.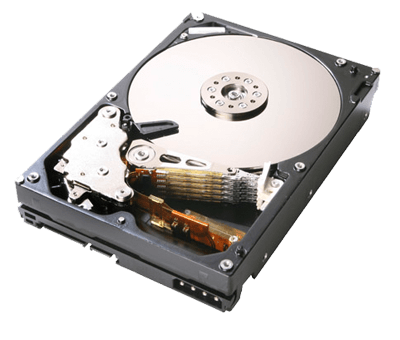 Everything About Formatted Hard Drive Recovery
As formatted hard drive recovery is a common need for many users, here we collect some frequently asked questions and answer them in detail.
1.1 Can Formatted Hard Drive Be Recovered?
The answer is absolutely Yes. Formatting a hard drive doesn't erase the data stored on the storage media, it only erases the data present on the address tables. This means that it is possible to recover formatted hard drive. However, bear in mind that the recovery succeeds in most cases only when the data are not overwritten yet. So it is important to stop using the hard drive after formatting it. This will make sure that the formatted data is not overwritten.
1.2 Why Does Hard Drive Need to Be Formatted?
Corrupt File System: When the file system on your hard disk gets corrupted, the whole device will become inaccessible and can only be used after formatting.

Malware or Viruses: When you connect the hard drive to the untrust computer or store some unsafe files on it, the drive may be attacked by malware and viruses and thus requires a format.

Sudden Power Loss: If the power is suddenly cut off when the computer reads the hard drive, the drive may suffer from an interruption and thus needs to be formatted for further operation.

Manually Formatting: Sometimes, when you want to replace the hard drive and need to avoid privacy leakage, or you need to change the existing file system into another one, the format is necessary before proceeding.
How to Recover Formatted Hard Drive Without Backup
The best tool for recovering formatted hard drives should be able to recover your data quickly and easily. A formatted hard disk drive recovery tool that needs much of time on figuring out how it works is not the one you want. And Anyrecover enables you to recover formatted hard drives in steps as easy as 1-2-3. With the extremely high recovery rate as well as its unique algorithm, AnyRecover makes it possible for you to recover unlimited data within the shortest time.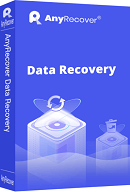 Key Features:
All-in-one data recovery software to recover data from iPhone, Windows,and Mac systems.
Recover data regardless of the lost reasons. AnyRecover helps recover the data that lose on various occasions such as formatting, accidental deletion, power outage, hard drive not showing up, etc.
Almost all storage devices are compatible. The common devices like external hard drives, camcorders, mobile phones, flash drives, or other storage mediums that are rarely used are all included.
Corrupted files repir. Comes with AI restoration features, AnyRecover makes files, photos, and videos readable after recovery.
AI photo enhancement. It helps to make blurry, old photos more clear.
If you would like to recover formatted hard drive using AnyRecover, all you have to do is following some simple steps. We have outlined these steps below:
Step 1: Run AnyRecover on your PC or Mac and choose "Data Recovery". Select the external disk that you formatted.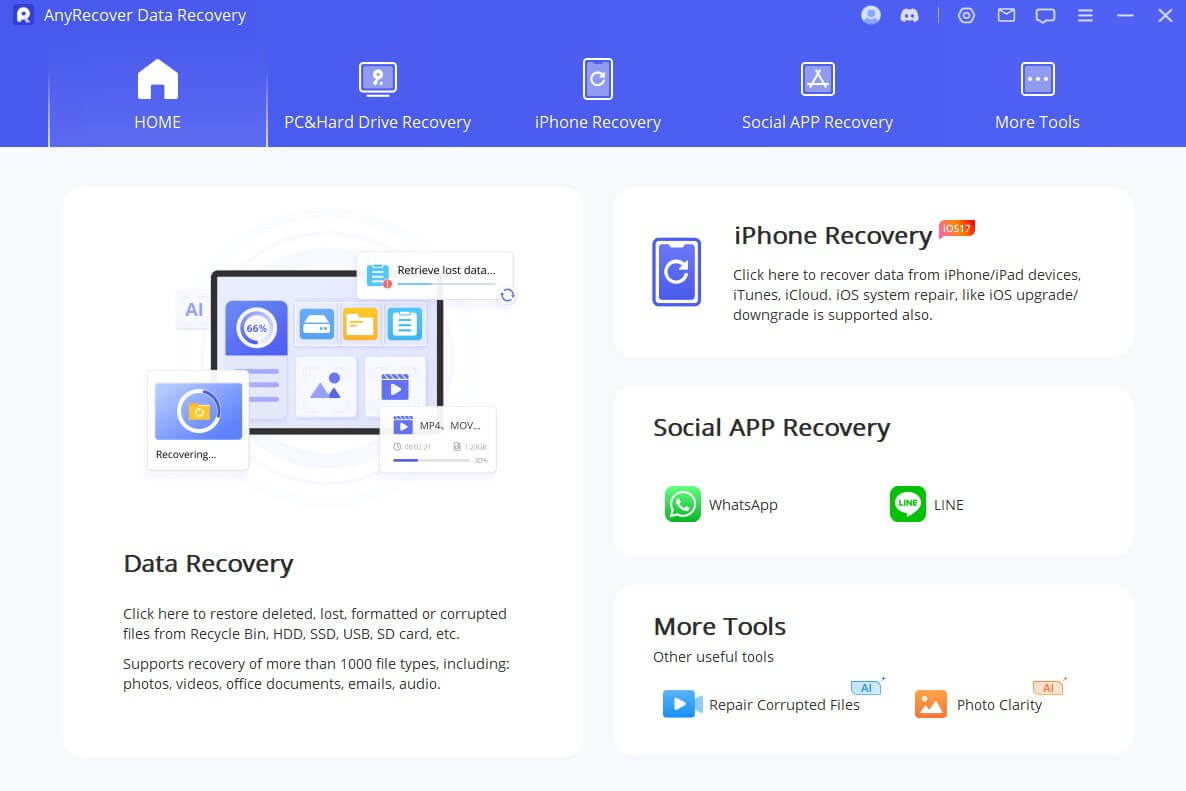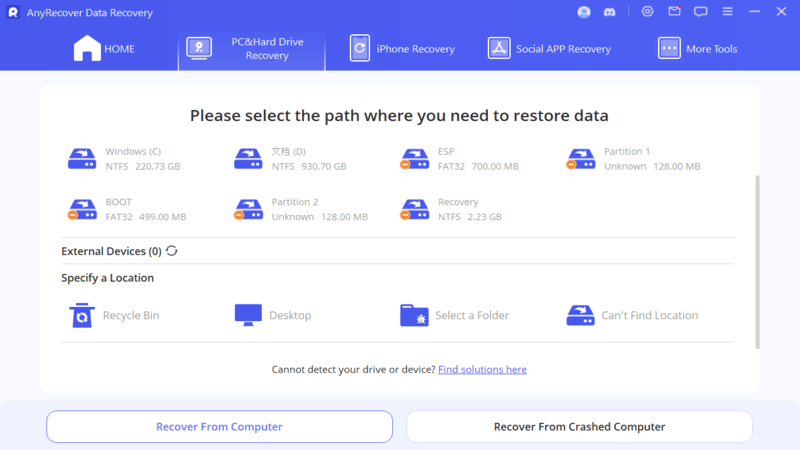 Step 2: After choosing the location where you want to retrieve your lost data, click "Start". The program will initiate an overall scan on the formatted disk.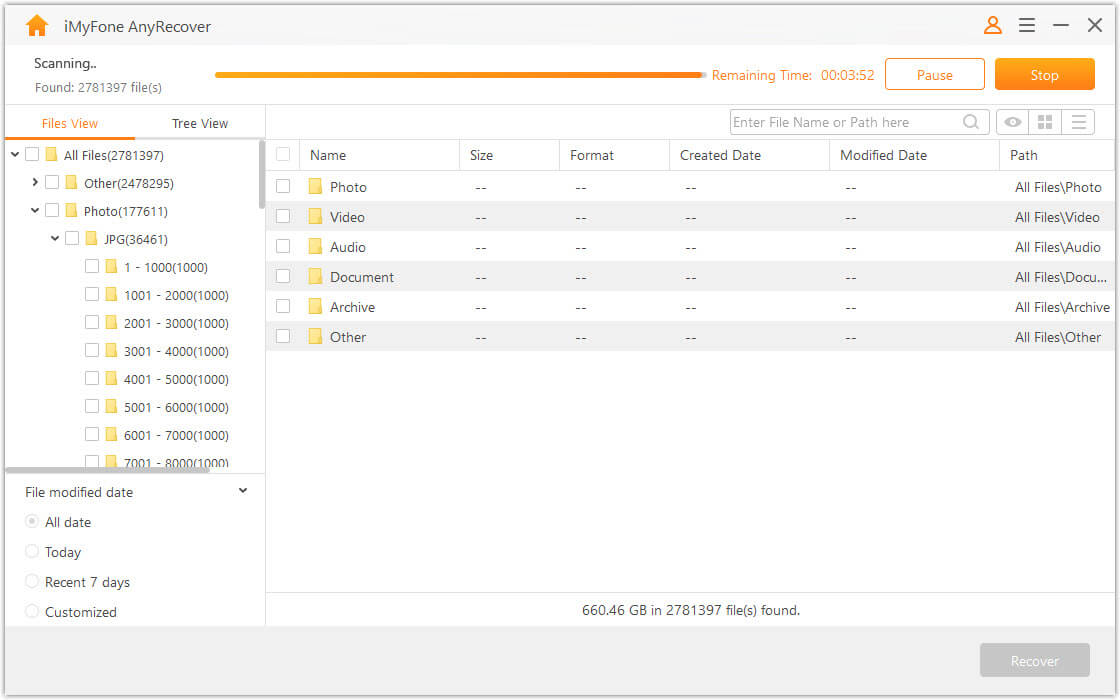 Step 3: After the scan, all the files available in the formatted hard drive will be displayed. Preview these files and determine which files you would like to get back. Select the preferred files and then tap "Recover".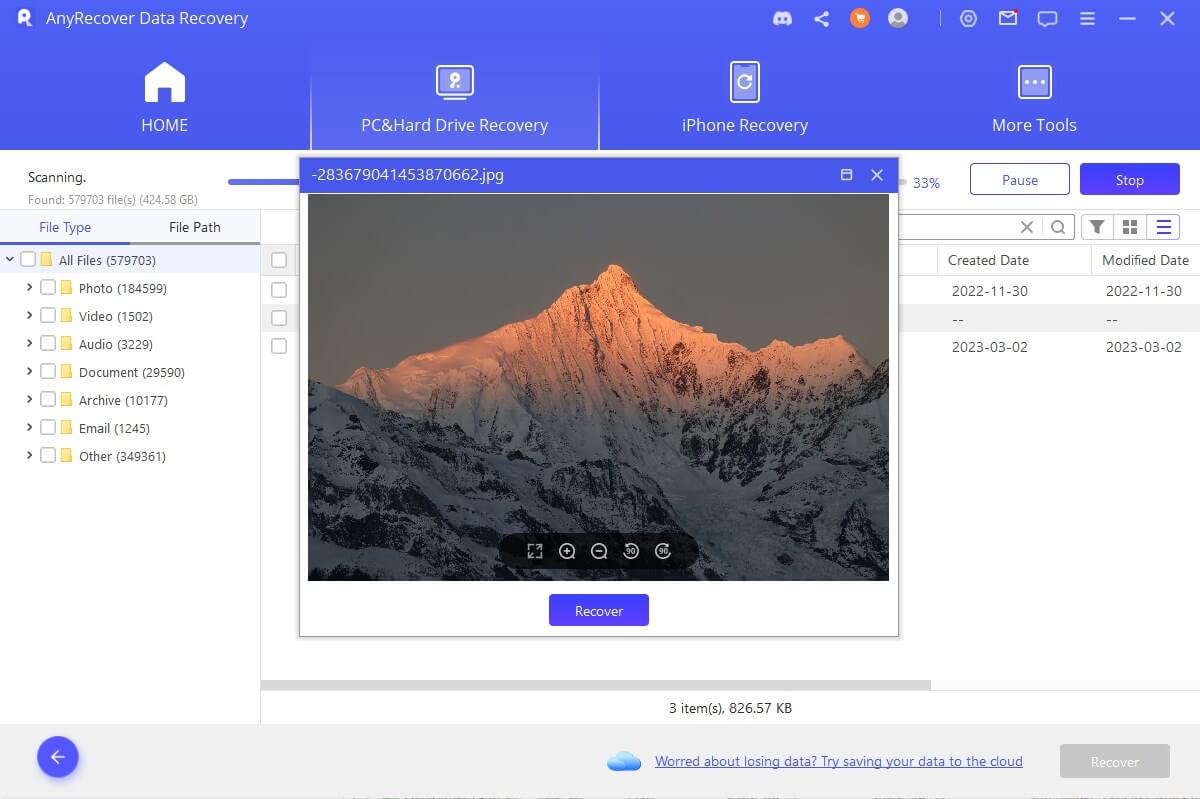 You can also watch this video for a more detailed guide.
Additional Tip: Recover Formatted Hard Drive From Previous Backup
Although it is annoying that your hard drive has been formatted and you need the data previously stored on it, things may get better if you have backed up the drive with your PC before.
To do it, you can find the folder that contains the backup of your hard drive and then connect the device to the PC. After that, you can transfer those data to your hard drive by following the ordinary steps. Good luck to you!
Note
You should notice that the file system on your formatted hard drive must be compatible with your PC's, or the computer won't read it and thus you can not restore the backup smoothly.
Conclusion
If you have formatted your hard drive and have no backup before, don't panic, you can recover the formatted hard disk drive with Anyrecover. AnyRecover allows you to retrieve all your data within a few minutes. During the process, it does not overwrite your currently available data. So you don't need to worry about the existing data loss after that. If you are doubting whether AnyRecover can find the wanted files for you, you can use its free trial version to try it out. By the way, don't forget to backup your storage mediums regularly to protect your data to the most extent!
Covering over 500+ use cases, it's the one-stop software that empowers users to tackle almost any data loss and repair issue, all within a single download.
70 M+

Satisfied users

63 +

Countries served

72 M+

Software downloads