One of the most common computer error popups you will come across is the "request failed due to a fatal device hardware error" which occurs when your hard drive disk, solid state drive, external hard drive disk, or removable disk is inaccessible. There are several reasons why this error may be popping up, either there is corruption on the disk that has caused bad sectors (wrong mappings) , the hard drive is in a bad state (physically damaged), or the Windows operating system is failing to recognize the input and output methods (faulty cables). If your hard drive has loose connections or an inappropriate configuration, that can also cause the error. Luckily, once you have retrieved your impacted data, you can use several methods to fix "the request failed due to a fatal hardware error".
Recover the Data from a Fatal Device with AnyRecover First!
When you have an inaccessible hard drive, it impacts your ability to obtain and use the data on the drive. This could be anything from important work documents to your music library or your albums of photographs. Anything that is stored on the drive will likely not open regardless of how many times you try because the hard drive is either corrupted or damaged in some manner. The first step in solving the issue is to recovery your data through a computer recovery program like AnyRecover, which is a downloadable program that helps you recover lost, deleted, or corrupted files from all types of storage mediums.

1,000,000 + Downloads
What Are AnyRecover's File Recovery Features?
You can recover all types of files. Anything from emails and pictures to text, video, and audio files to plain hold documents. You can even recover archives and other file types like HTML and EXE file applications. AnyRecover supports 1,000+ file types.
You can recover from a large amount of storage devices. This includes solid state drives, external hard drives, memory cards, micro-cards, flash drives, USB sticks, music players, laptops, digital cameras, and more.
Any files that you are trying to recovery will not overwrite any existing files on your drive. This means that you have 100% file protection when recovering your lost/deleted or corrupted files.
AnyRecover has the highest rate of recoverability on the market (98%), successfully recovering files from all types of data-loss scenarios including hard drive system crashes, power-outages, mishandled partitions and configurations, as well as, accidental file deletion.
How to Recover Files with AnyRecover?
Step 1: You will need to download and install AnyRecover onto your computer. Once it is installed, launch the program and click on the "External Device Recovery" option.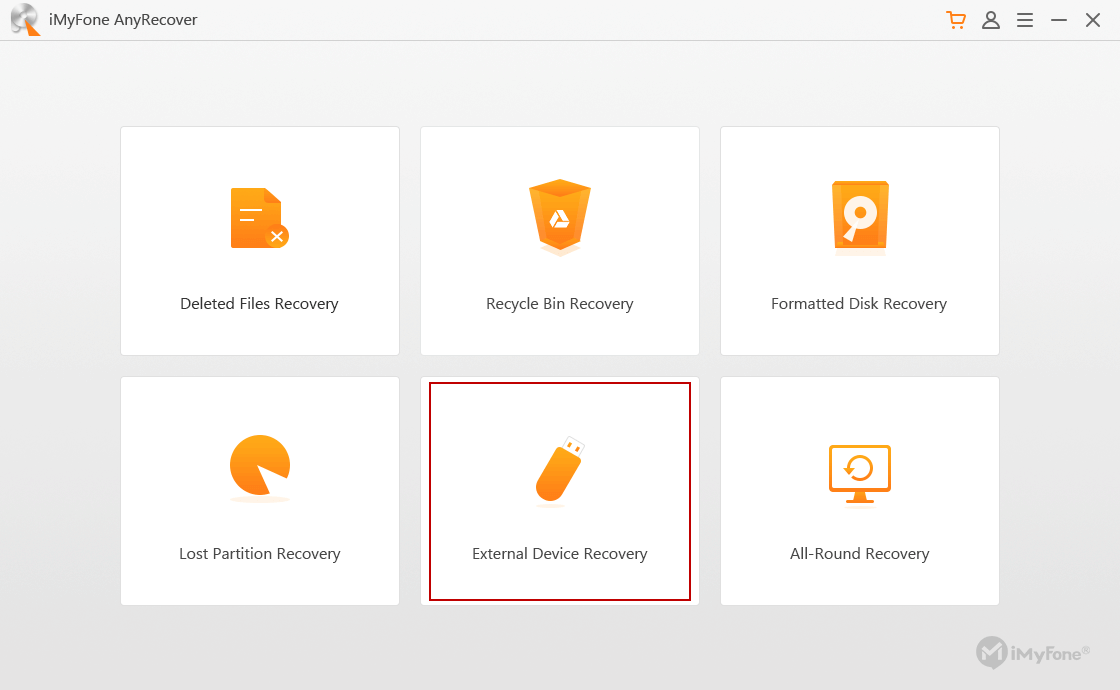 Step 2: Make sure that hard drives were correctly connected and recognized by the software. Then click "Next".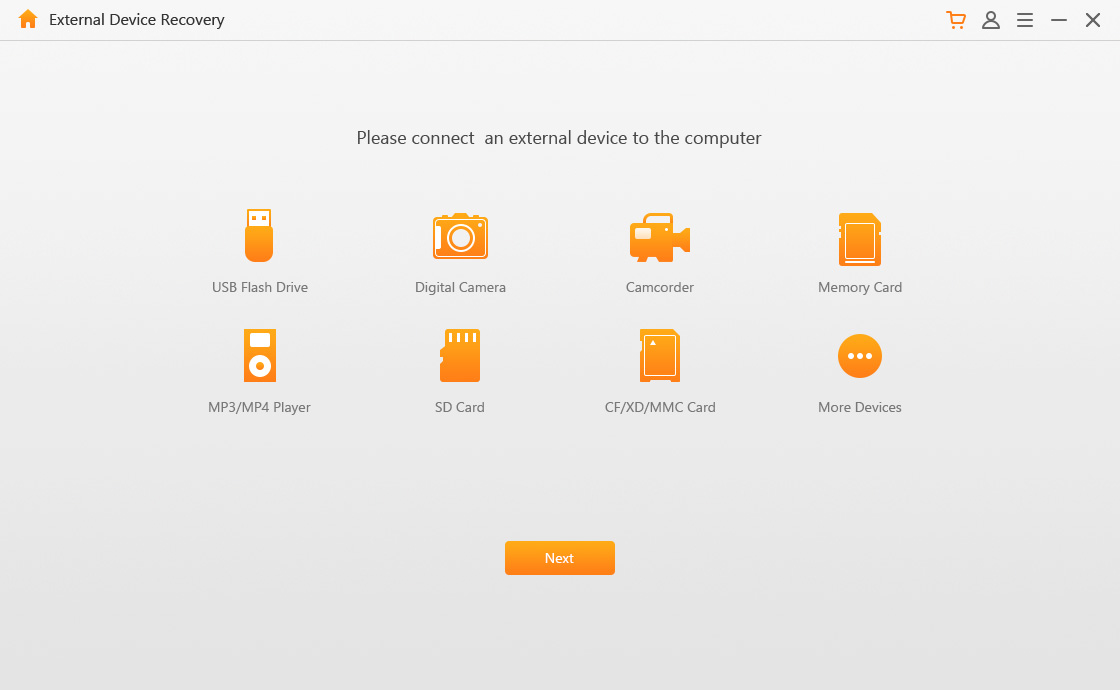 Step 3: Then you will be asked which file type you want recovered, so choose one or as many as you would like and hit the scan button. Depending on which file type you have selected and how many need to be recovered will determine how long the scanning process is. It usually takes just a few minutes.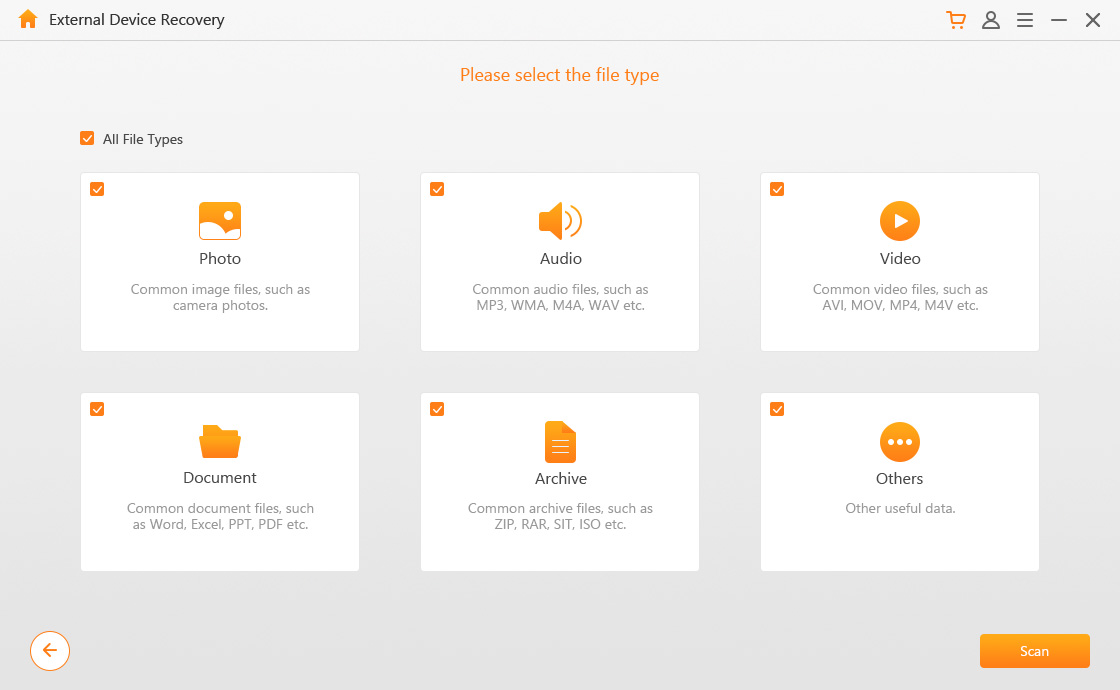 Step 4: Once the scanning process is done, AnyRecover will provide you with a list of all the discovered files. In this list, you can preview them and decide if you want to recover them or not. Select which ones you want recovered and hit the recover button.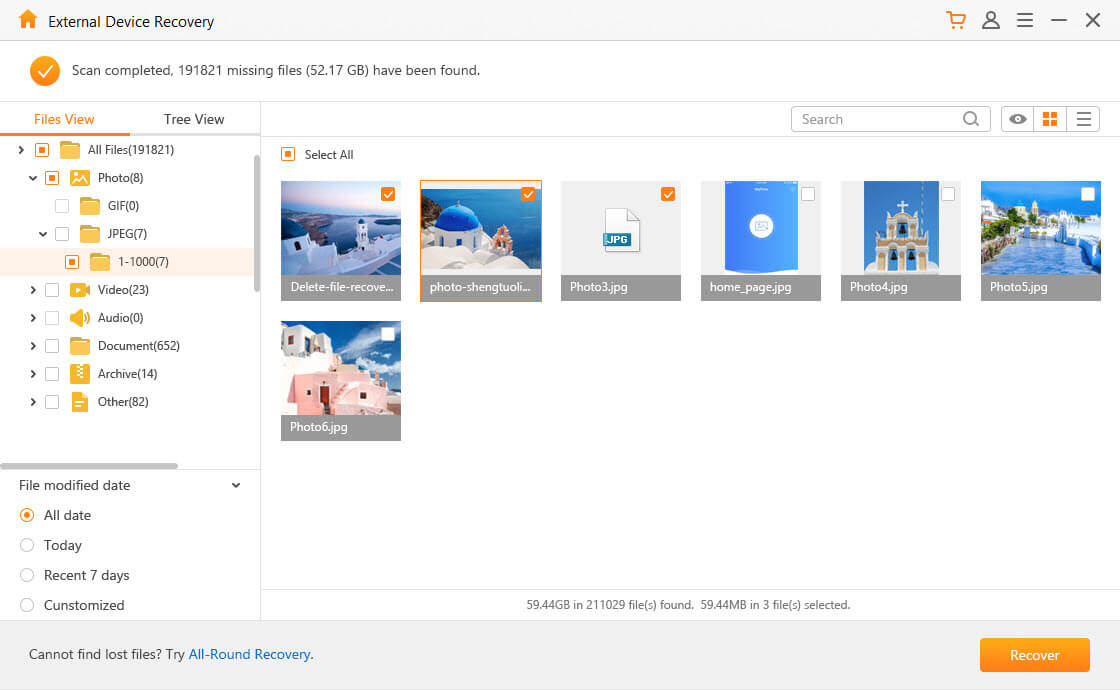 Step 5: If the scanning process does not turn up the files that you are looking for, head back to the main menu of AnyRecover and choose the "All-Round Recovery" option and go through the process again. You will be required to select which hard drive or storage medium you want to scan, but the program will look for all deleted, corrupted, or damaged file types.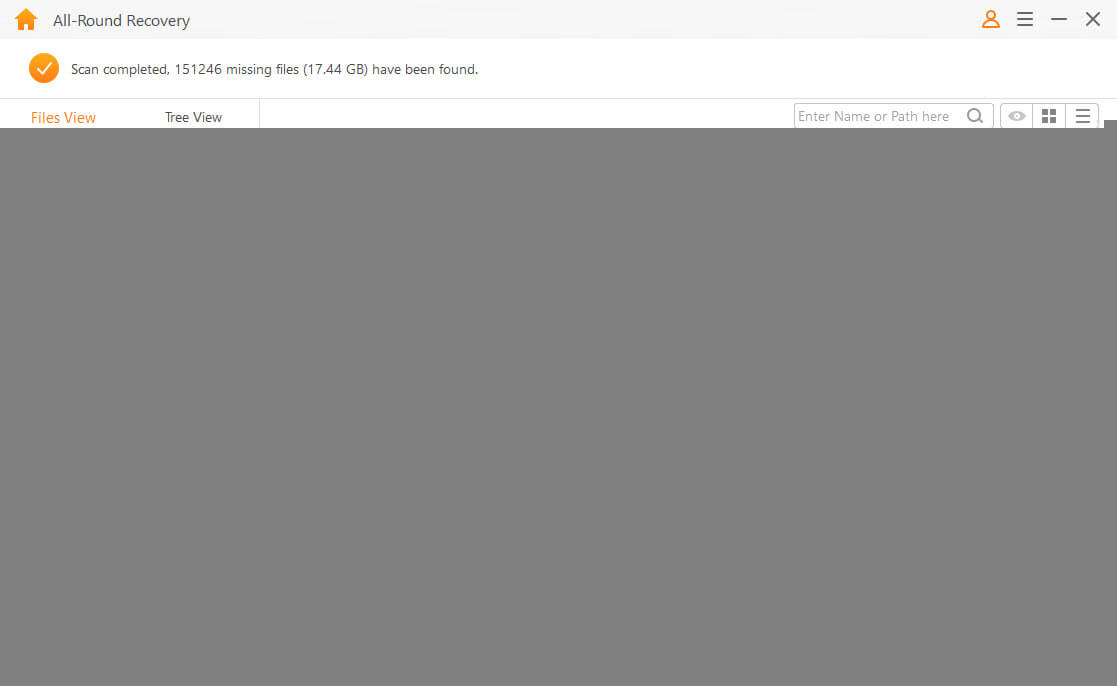 3 Methods to Fix "The Request Failed Due to a Fatal Device Hardware Error"
1

Check the SMART Attributes

The first method is to use Windows built-in management command line as it will allow you to check on your hard drive's health. All drives will have SMART mode which stands for self-monitoring, analysis, and reporting technology, which can be accessed using the WMIC or Windows Management Instrumentation Command-Line. To use this system, type "wmic diskdrive get status" into your command prompt box. To find the command prompt box, simply type in Command Prompt into your computer search.

Once you use the command, you will receive a status report on your hard drive's health. If it says "OK" for your drive, you are good to go. If it says "Bad" or "Unknown" or "Caution" you will want to run an immediate backup as your hard drive is failing.

2

Run Error Checks on Your Disk

The second method to understanding and fixing the inaccessibility of your hard drive is by running an error check on your disk with a "Run Check Disk" utility. Not only does it check in on the health of your hard drive, but it can also help repair the hard drive. To run this, type "Diskpart" into your computer search and use it to run the following commands. Replace X with your drive letter such as C, D, W, etc.
1. CHKDSK X /F (this fixes any system errors).

2. CHKDSK X /R (this scans the hard drive for bad sectors and recovers readable information on them).
3

Choose to Reformat and Initialize the Disk

One of the issues that comes with "the request failed due to a fatal device hardware error" is your disk not be initialized and is therefore, "unknown" to the computer. You can fix the "requested failed due to a fatal device hardware error" by reformatting and initializing the disk using the following steps.
1. Type "Disk Management" into your computer search and click on the option that says, "Create and Format Hard Disk Partitions - Control Panel". Once you have this up, rick click on the disk that is showing as "unknown - not initialized" and choose the format option from the list.

2. Choose to perform a quick format by selecting the file system and hit "OK".

3. Choose which partition style you want - either MBR (Master Boot Record) or GPT (GUID Partition Table)

4. Check the option to replace owner, press Apply.
Your hard drive disk should now be properly partitioned and should now be recognized by your computer and no longer throw up the "unknown - not initialized" error.
Conclusion
These are all effective fixes to "The request failed due to a fatal device hardware error". Once you know what's causing the error, it's a lot easier to eliminate it using methods mentioned above. Just check out these methods and choose one from them according to your needs!