Among the many causes behind data loss, external hard drive crash is the most annoying. This is because it can happen at any time no matter how careful you may be. Fortunately, recovering lost/deleted files from a crashed external hard drive is possible.
Part 1: 3 Common Reasons Behind External Hard Drive Crash
Although there are several factors that may cause an external hard drive to crash unexpectedly, some of them are more common than others. They are:
1

Overheating

Overheating is one of the primary reasons behind external hard drive crash. Overheating occurs too frequently and many factors can cause this. This could occur due to a firmware or manufacturer fault, hardware issue, or due to some other factor.
2

Firmware or Manufacturer Faults

If your external hard drive is brand new and it is still crashing frequently, then it is likely that there is a fault in its firmware or a manufacturer fault. This issue may prevent the hard drive from working properly. This could be because the manufacturer had delivered the faulty disk, it got damaged during shipment, or it was delivered without testing.
3

Electronic Failure or Power Surges

If there is a power surge or electronic failure while your external hard drive is connected to your computer, it could lead to hard drive crash. External hard drive when connected to the computer, requires a sustained power supply. Too low or too high voltage can severely damage it and lead to hard drive crash.
Part 2: Best External Hard Drive Crashed Recovery Software
Data recovery from a crashed external hard drive is possible with the help of a reliable data recovery tool. It is recommended that you use iMyFone AnyRecover - an all-in-one solution for all your data recovery needs.
It has a specific data recovery mode just for external hard drives and enables you to preview your files before recovering it.

AnyRecover's Key Features:
AnyRecover is specially designed to recover over 1000 different file formats of photos, videos, documents and emails, etc.
Advanced data scanning algorithms. Data scanning speed of AnyRecover is blazing fast, allowing you to scan and look for hidden files quickly.
User-friendly software interface which is suitable for beginners. Help you recover deleted data easily.
AnyRecover offers a FREE Trial with 8 files for free recovery with no size limit. You could also preview your data before recovering it. You could also preview your data before recovering it.
Supports Windows 11/10/8/7/XP and MacOS.
Steps to Recover Files from a Crashed Hard Drive
Step 1. Connect your external hard drive (that got crashed and led to data loss) to your computer.After that, select External Device Recovery on AnyRecover.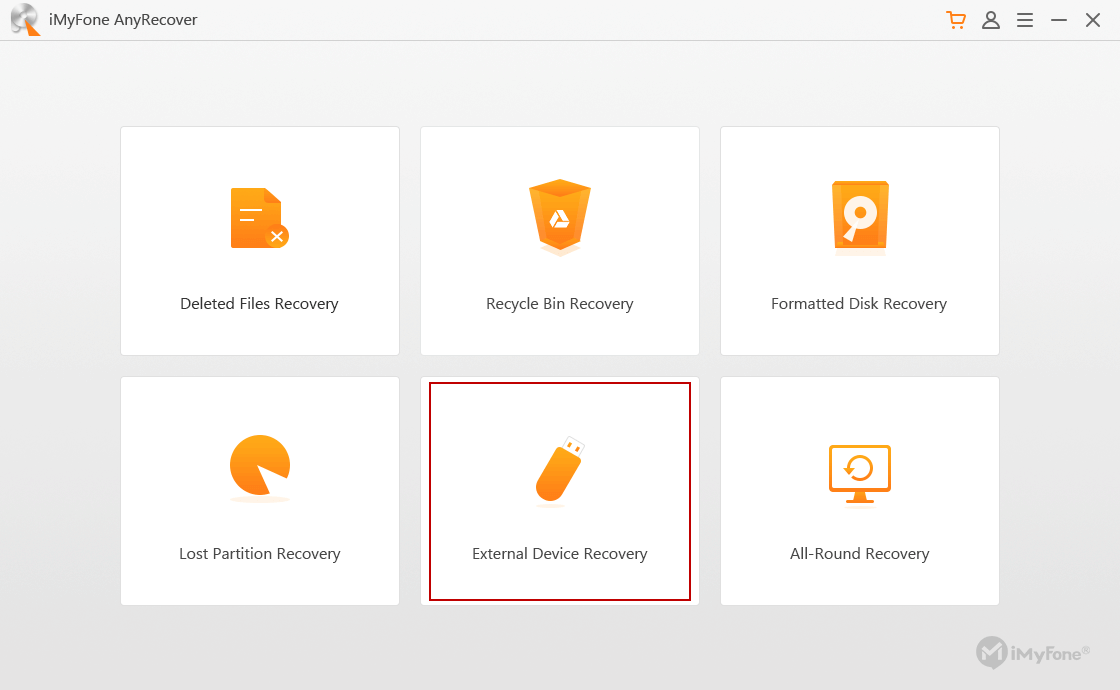 Step 2. Find and select your external hard drive after it is recognized, then click "Next" button.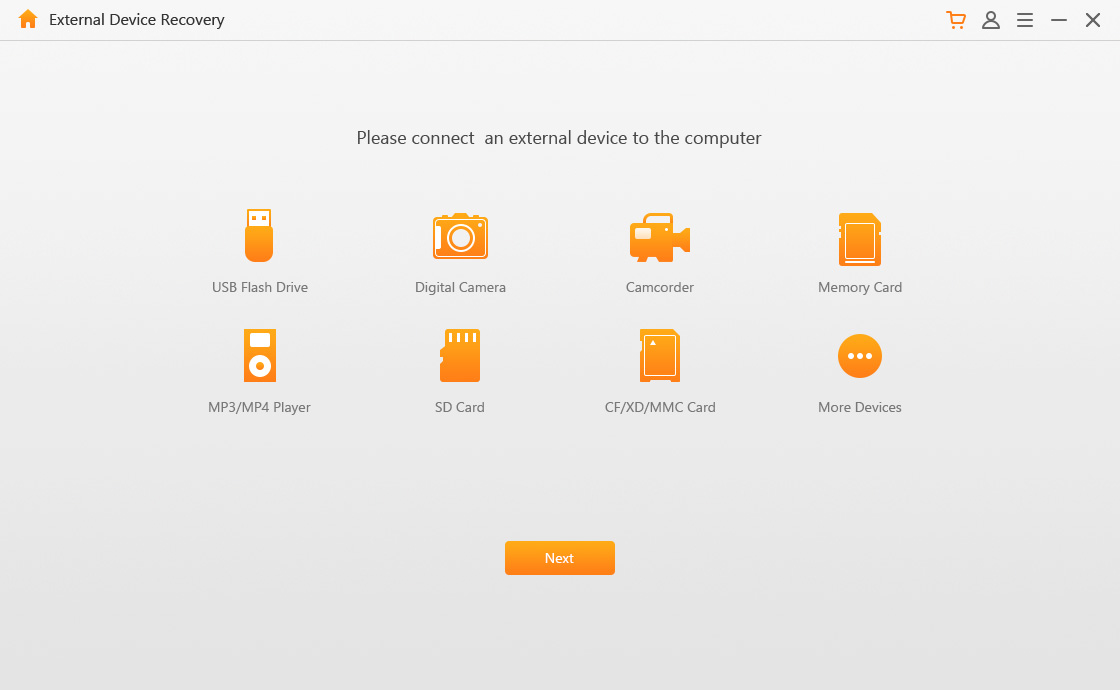 Step 3. You'll be directed to the file type selection interface. Click the 'All File Types' option so you can recover all kinds of files. After selection, AnyRecover will start scanning your external hard drive.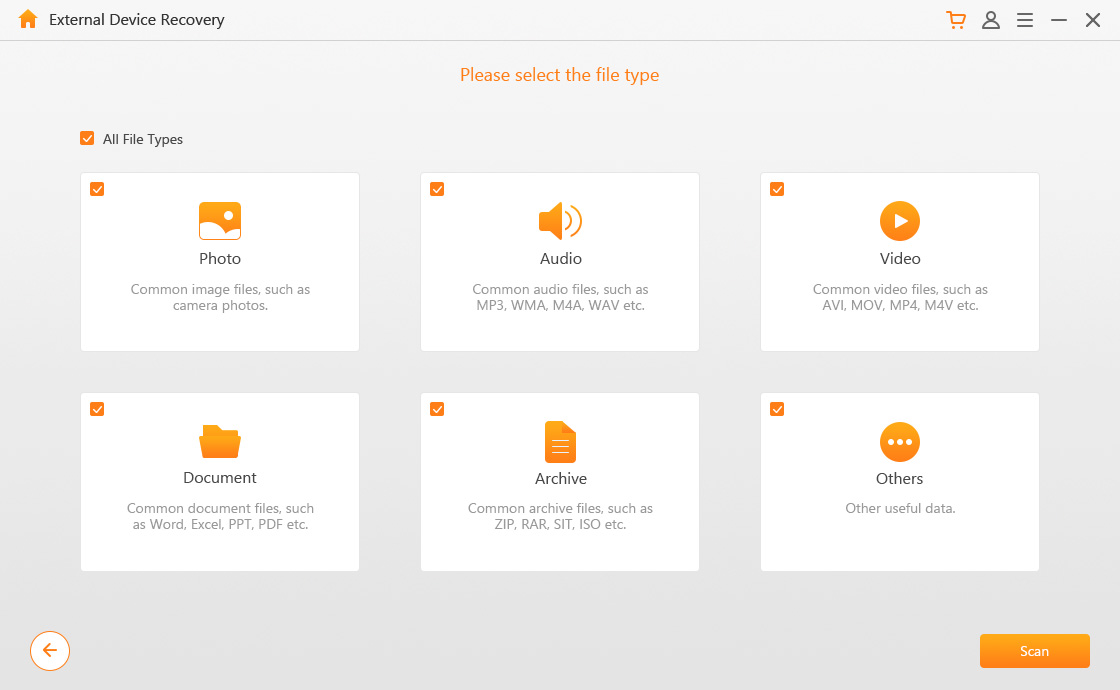 Step 4. After the scan is finished, navigate to the folders where your lost files located in. Then choose and recover the files on the right part of the interface.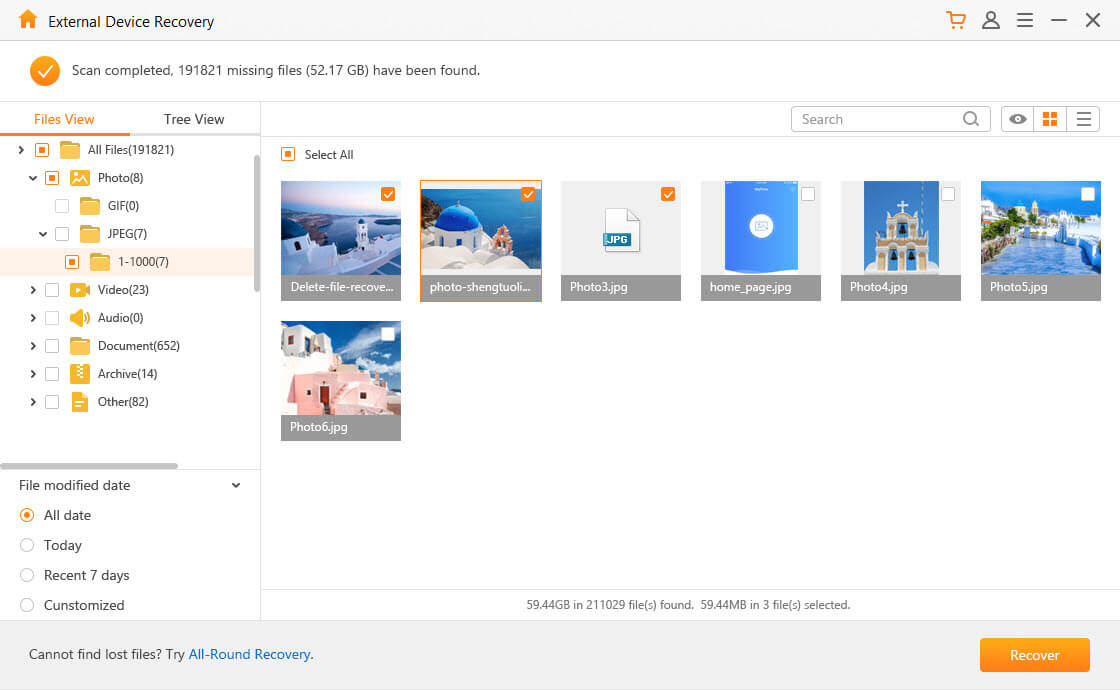 Tips to Protect Your External Hard Drive
Although you can find lots of data recovery software, none of them can ensure 100% recovery rate. To avoid getting into trouble, you'd better to protect your external hard drive from now on. Data protection is always a better option than data recovery. Here are some tips to do this:
Buy External Hard Drive of a Reputed Brand: Hard drive from an unknown brand may be of an inferior quality so risks of data loss are high.
Prevent Overheating: Overheating of external hard drive is the primary reason behind data loss. Never add or update any files on your storage medium once there are some files lost.
Monitor External Hard Drive Health: Use S.M.A.R.T programs and chkdsk to keep an eye on your hard drive. These programs allow you to fix errors before they lead to hard drive failure.
Conclusion
External hard drive crashing problems are quite common unfortunately and they often lead to data loss. There could be a number of reasons behind external hard drive crashing but the good news is, lost files recovery is much more easier than before. A data recovery software such as iMyFone AnyRecover is necessary for you. It can help you recover files from a crashed external hard drive within minutes.