Have you ever accidentally closed Photoshop without saving your files while you were working on something? Perhaps you've deleted an important Photoshop file by accident and now you can't get it back? Fear not, for we will be looking at a number of solutions in recovering unsaved photoshop files on Mac.
Unsaved Photoshop file recovery for Mac is not an overly complicated process, despite what most people think. There are a number of methods to try and some useful tools available that can help recover unsaved or lost Photoshop files on Mac. Below you will find the 4 main solutions of recovering your unsaved or lost photoshop files on Mac.
Solution 1: Recover Unsaved Photoshop Files on Mac with Adobe AutoRecover (using AutoSave)
If you've enabled the little-known built-in feature called AutoSave in Photoshop on Mac as shown below, your best way is to find unsaved Photoshop files from AutoRecover folder.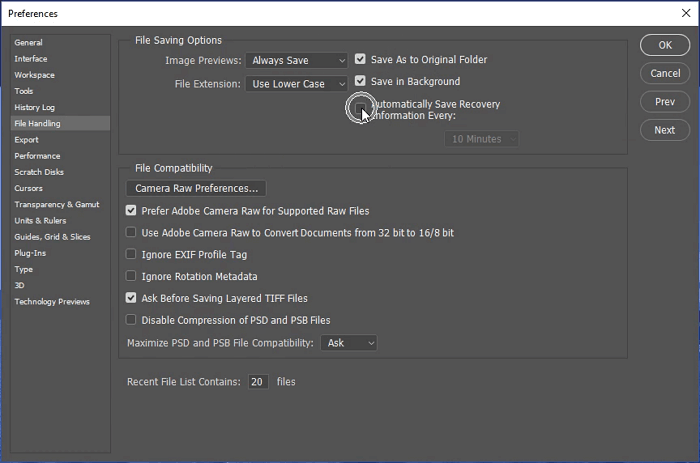 Here's how to recover your Photoshop files on Mac using AutoSave:
Step 1: Click Go on the Apple menu, select Go to Folder.
Step 2: Type: ~/Library/Application Support/Adobe/Adobe Photoshop CS6/AutoRecover under Go to folder and click Go.
Note
Due to different versions of Photoshop or macOS, the specific path to access the AutoRecover folder will be different. You can replace it with another version like Adobe Photoshop CC 2018, Adobe Photoshop CC 2017, etc.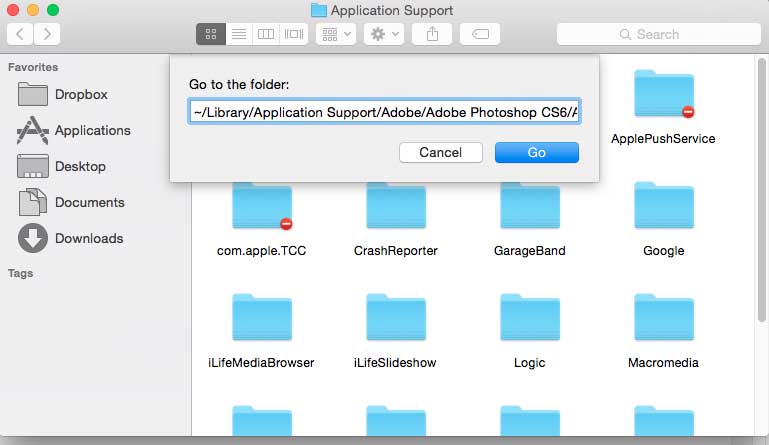 Step 3: Choose AutoRecover. You should then be able to see your lost or unsaved Photoshop files.
Step 4: If you successfully locate your unsaved files, be sure to copy them over to another folder or location so you don't lose them again.
Note
There is unfortunately a downside to using AutoSave, which is that it isn't always able to recover unsaved Photoshop files. It's not exactly clear why it sometimes fails to recover unsaved files, but it is worth trying as you may be able to recover your files with this solution.
Solution 2: Retrieve Lost Photoshop Files with Time Machine Backup on Mac
If you develop a good habit of making regular backups of all your files on your Mac, this issue can be solve easily and quickly. If you use Time Machine to perform your backups, you can follow the steps below to recover your lost Photoshop files.
Step 1: Connect the device where your backups are located to your Mac.
Step 2: On the menu bar, click the Time Machine icon.
Step 3: Look through Time Machine for the Photoshop files you're looking to recover. Once found, select the files and click on "Restore" to recover them back to your Mac.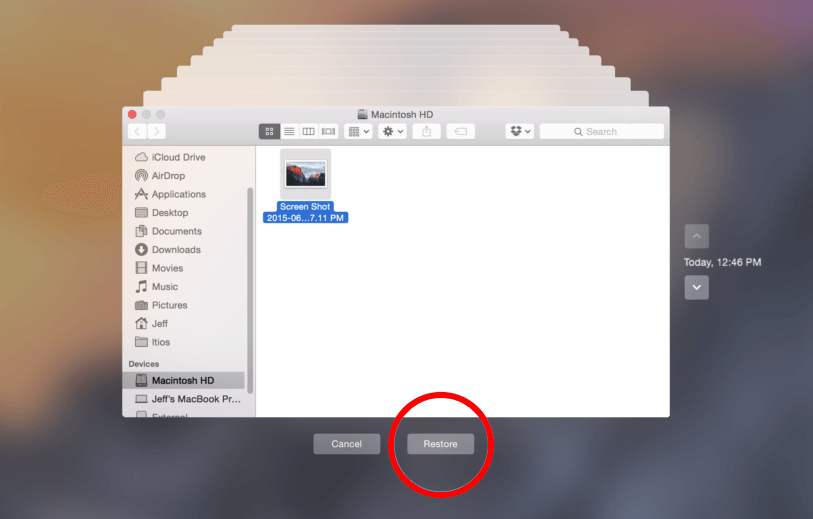 Note
It will not work if you didn't turn on Time Machine to back up your lost PSD files.
Solution 3: Recover Unsaved Photoshop Files on Mac from the 'Recent' Folder
It is possible in some cases to recover unsaved or lost Photoshop files on Mac by looking in the 'Recent' folder of the Photoshop application. Not many people are aware that this solution exists, and it may prove useful in recovering your Photoshop files whether they are unsaved, deleted or lost.
Step 1: Open the Photoshop application on your Mac.
Step 2: Click on "File" from the menu bar then select "Open Recent".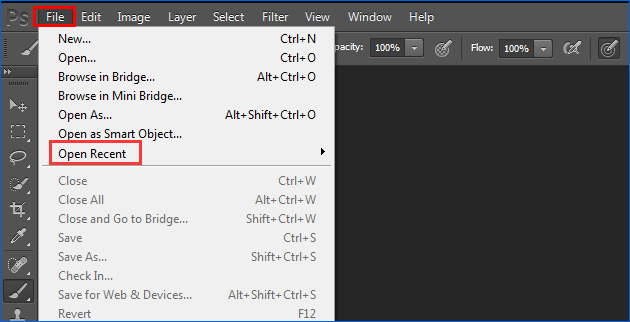 Step 3: Look for the file you're trying to recover from the recent list of open files. Then you can save it in another location on your Mac.
Note
The lost or unsaved file might not be visible in the list, depending on the circumstances of how it was lost. For example, if the file has been permanently deleted from your Mac it will not show here. In this case, you will need to use the following method to recover your unsaved or deleted Photoshop files.
Solution 4: Restore Lost/Deleted Photoshop Files on Mac with Recovery Tool
This option is last in our list but by no means is it the least effective. If you've already exhausted all of the other options, or if you want to recover your lost files without any hassle, using AnyRecover Recovery Tool is your best option.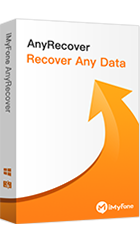 1,000,000 + Downloads
Features of iMyFone AnyRecover:        
Support to find over 1000 lost file types by deleting, formatting, virus attacking, system crashing, or unknown reasons.
Allow you to recover files from external hard drive, pen drive, memory cards, video player, music player, and other storage media on Mac.
It works effectively in scanning and finding lost or missing Photoshop files on Mac hard drive, resolving complex data or file loss problems.
Easy to use application that makes unsaved Photoshop file recovery on Mac a breeze.
Restore Photoshop pictures without affecting their original quality.
To recover unsaved or deleted Photoshop files on Mac using AnyRecover, follow the steps below:
Step 1. Download and install AnyRecover from the official website. Select the location where you lost your Photoshop files.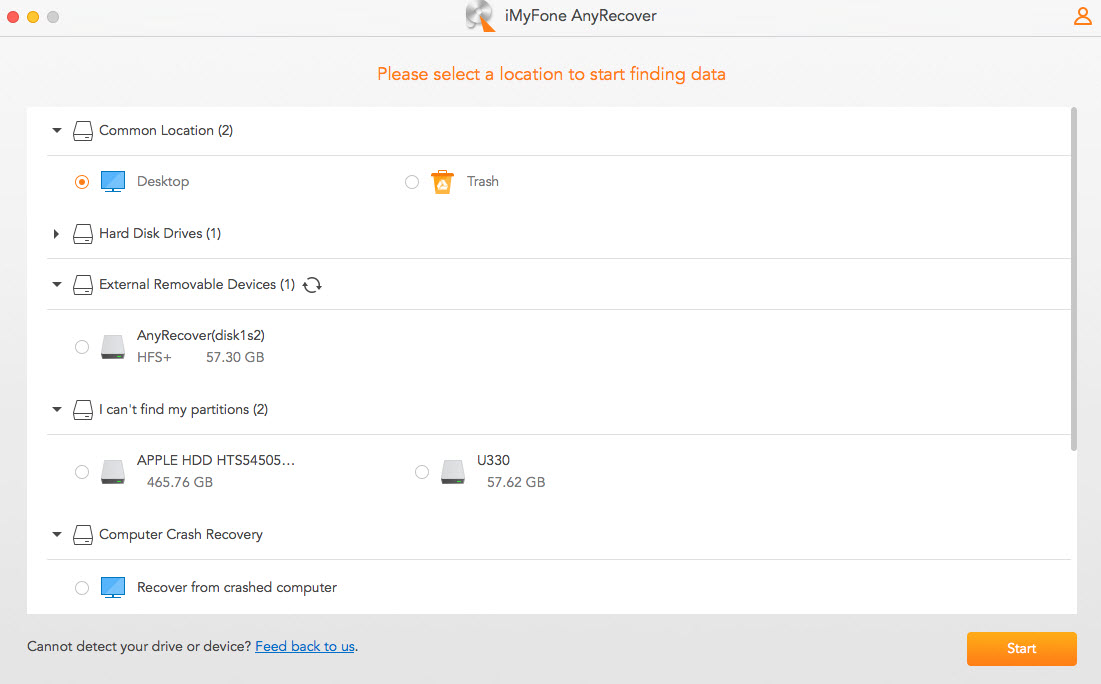 Step 2. It will immediately begin scanning your selected location.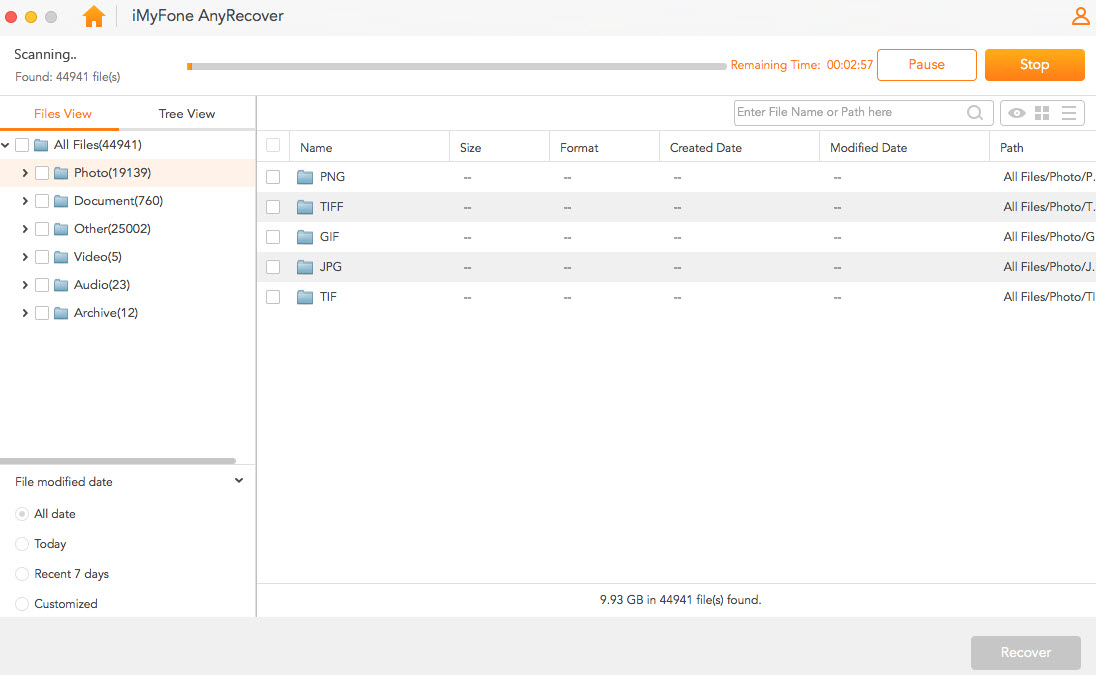 Step 3. Once scanning is complete, it will display the results in the left pane. The results can be previewed before being recovered. To recover the files, select the ones that you need and press "Recover". Your files will now be recovered.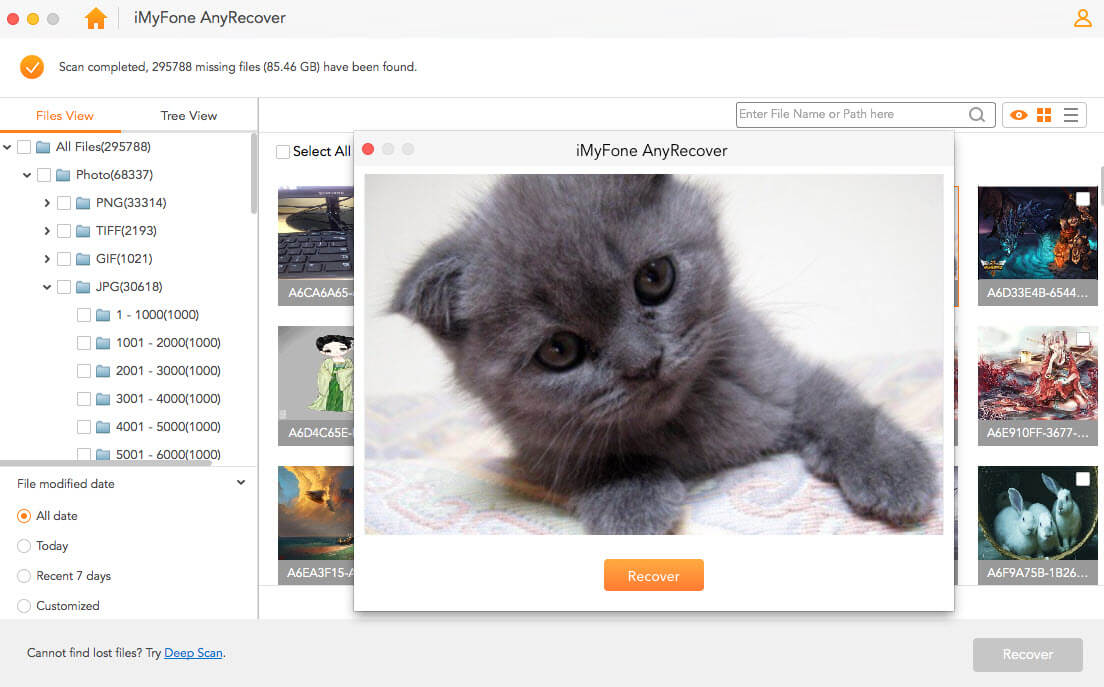 Conclusion
It is certainly frustrating to lose files, especially when you have accidentally deleted them or you forgot to press save when closing the application. Many people begin to panic, as graphic design work in Photoshop can be very time-consuming, and the work is often carried out for client projects. You needn't worry though, as there are various options available when it comes to unsaved or deleted Photoshop file recovery on Mac, as we've seen in this article.
Give these methods a try if you need to recover unsaved or deleted Photoshop files on Mac. You may find one doesn't work for you while another one does. For future reference, we recommend saving your Photoshop files periodically by pressing Command + S at regular intervals, which will help if you're prone to closing the application without saving. In addition to that, it's a good idea to create regular backups of your important Photoshop files. You can do this by either creating backups with Time Machine, which can then be recovered at a future date, or you can simply copy the files over to an external media device, such as a USB drive.