Data loss due to accidentally closed Word without saving isn't a news to people that are conversant with the use of the unavoidable software. Word document renders our system useful for contents writing. The amazing software is indispensable to blog content writers and related professions. Now, as a writer, just when you thought you have written the needed content, imagine you then accidentally close the Word application without saving the content. It means that you have to start over again. This article shows how you can recover accidentally closed word document without going through the stress of re-writing. Do take your time to read through.
How to Recover Files after Accidentally Closed Word without Saving
Losing Word document as a result of accidental close up of the software can be frustrating. Should you not have a way around it, you will have to start all over again and you'd end up writing the same content twice. The wasted effort and time aren't easy to chew. Therefore, if you follow the necessary steps in recovering the content, then you're sure to save your strength.
1

Using Recover Unsaved Documents Option

There are ways to recover Word documents and "Recovering Unsaved Documents" is one of them. It can help restore your lost documents in no time. All you need do is follow the steps to be listed below.

Step 1: Navigate to your "Office" where your documents were created.

Step 2: Create a new blank document.

Step 3: Then navigate to "File" menu.

Step 4: Tap "Info" and then "Manage Documents" option.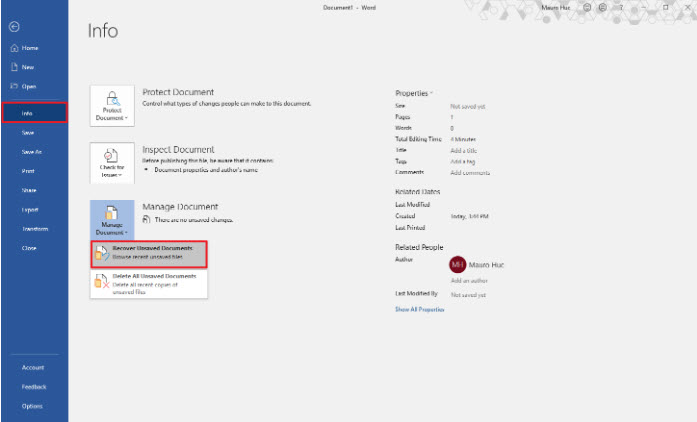 Step 5: Click on the document to be recovered and then click "Open".
2

Recover Word Accidentally Closed without Saving by AutoRecover

If the unsaved files folder is empty, you can turn to AutoRecover File Location to restore word documents closed without saving. The steps are very simple and can be done within a couple of seconds.

Here are the steps:

Step 1: Launch the Office "Word" App.

Step 2: Create a new blank document.

Step 3: Locate on the "File" menu and click on "Options".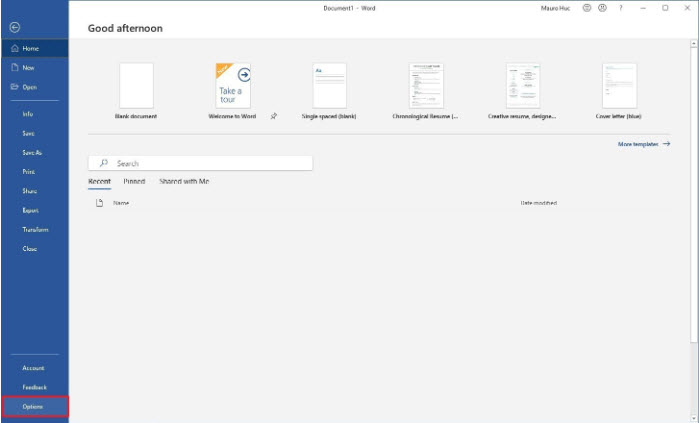 Step 4: Then choose "Save", choose "AutoRecover File Location" path under "Save Document" option. Right click on it and then select "Copy".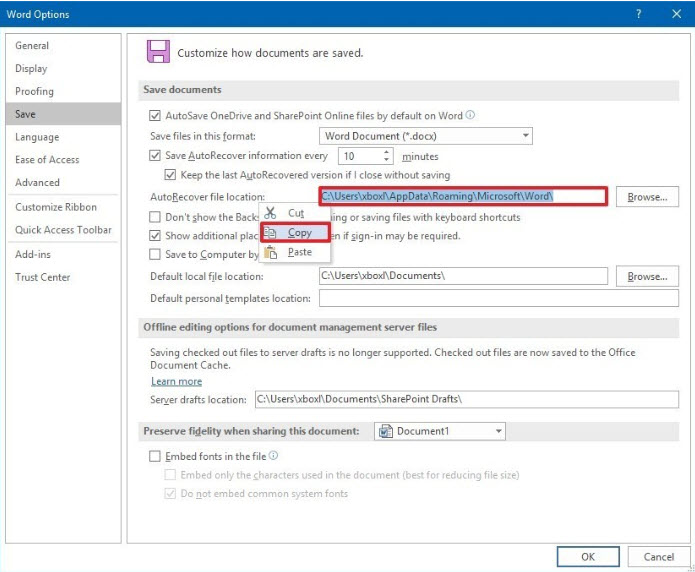 Step 5: Press "Windows" key + "E" to open file explorer.
Step 6: Paste the path in the address bar then "Enter".
Step 7: Choose the ".asd" file of the document you want to recover and right click on it.
Step 8: Opt for "Open with" and choose the proper app to open it.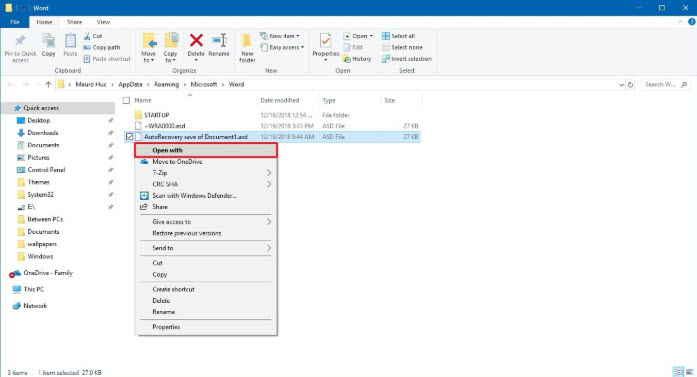 How to Recover Deleted Word Documents
1

Recover from the Recycle Bin

Mistakenly deleted Word files can be annoyingly dispiriting especially when you have an important document on the drive. Trust me, that is not the end of your content as there is a way for you to recover the content via Recycle Bin. It is very easy and requires simple instructions.

Here are the steps involved:

Step 1: Double-click the "Recycle Bin" or "Trash Can" on your PC.

Step 2: All deleted files will pop up.

Step 3: Next, drag the needed Word document back to their initial folder or desktop. You have all the documents back.
2

Recover Deleted Word Document after Emptying Recycle Bin with AnyRecover

Another unique tool to help recover lost Word document is AnyRecover. With this software, you can retrieve deleted word documents even after emptying Recycle Bin.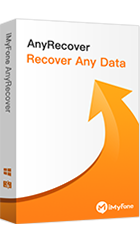 1,000,000 + Downloads
Key Features of AnyRecover:
Recover lost data in any scenarios: emptied recycle bin, accidentally deleted files, formatted drives, virus attacks, etc.
This software is compatible with all kinds of storage devices.
Any types of files can be recovered such as videos, audios, pictures, emails, and so on.
Free trial version available for you to test its function before purchasing.
Guarantee a 98% high success rate and 100% security.
Steps to Recover Deleted Word Document
Step 1. Download AnyRecover software on your PC, launch the software and select the "Recycle Bin" option.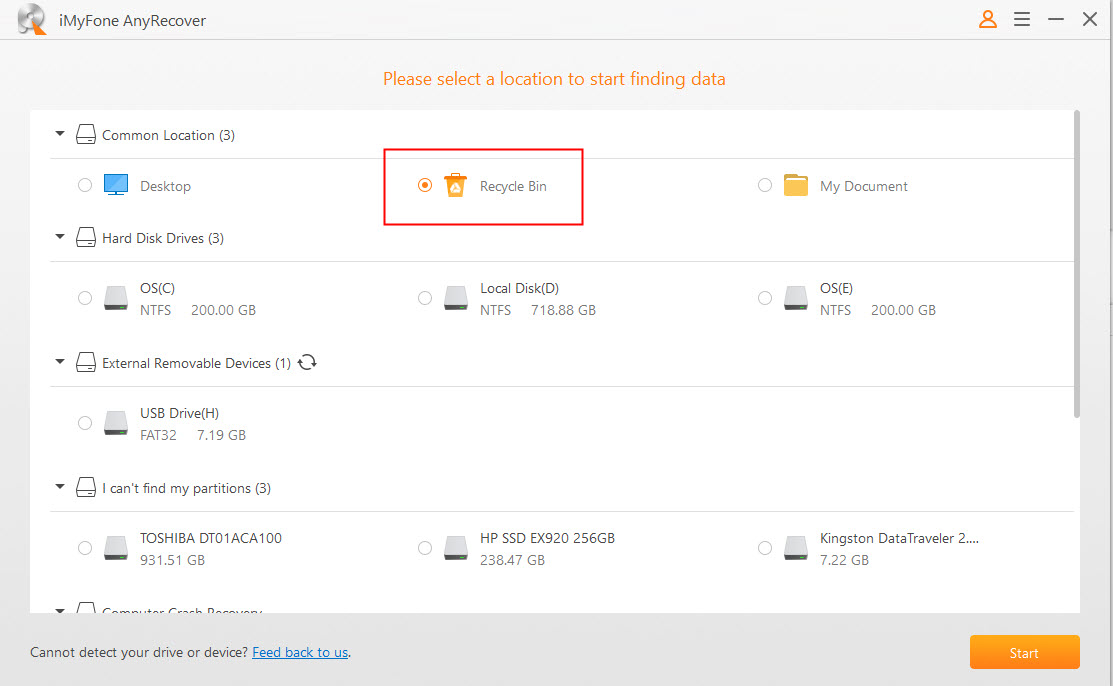 Step 2. After the location is selected, hit "Start" button to start the scanning process. The program will perform an all-round scan on your emptied recycle bin.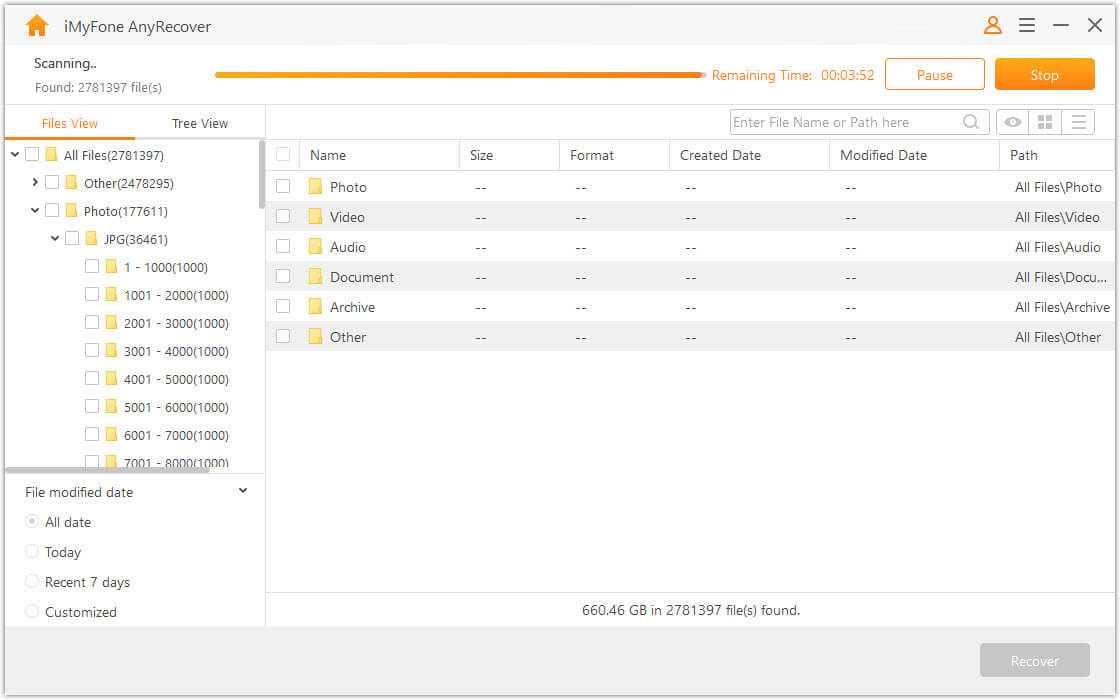 Step 3. When the process finishes, all your deleted word documents will be listed. You can then preview and recover the document by clicking on "Recover" and select where the file should be saved.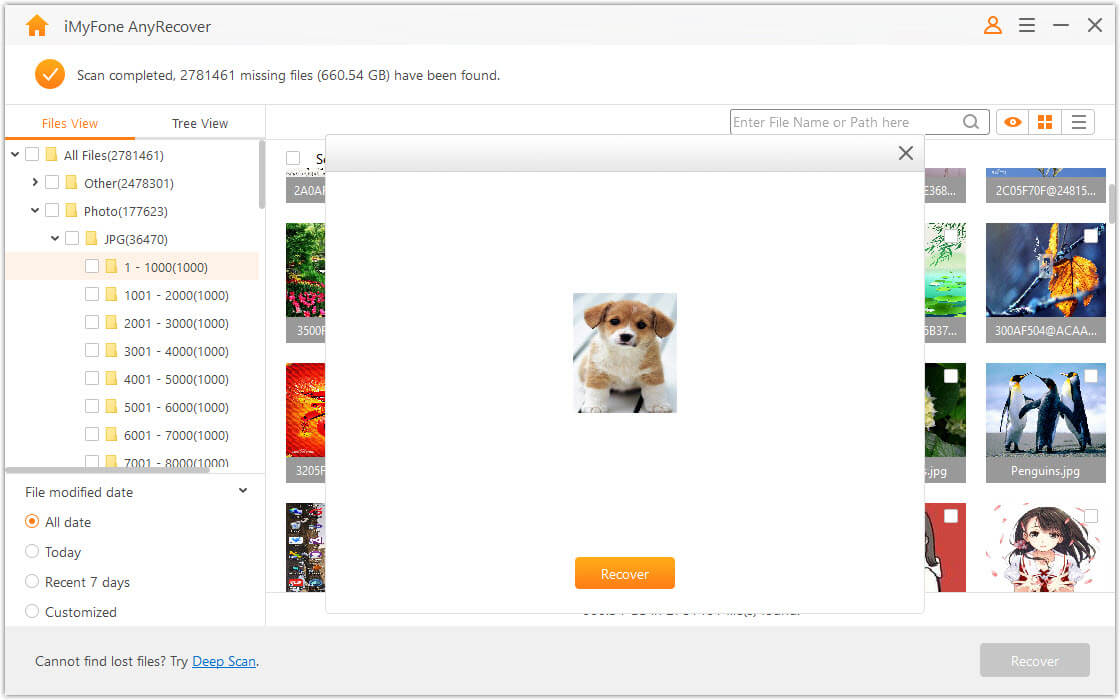 How to Avoid Losing Word Ducuments
1

Adjust the Autosave Settings

Microsoft Office software already has a default Autosave set to 10 minutes interval. This is to ensure that all the changes made will be saved automatically every ten minutes. This can be down-set to like one minute to avoid losing too many contents if you mistakenly close the tab.

Launch "Office software".

Tap on the "File Menu".

Click on "Option" and then click on "Save".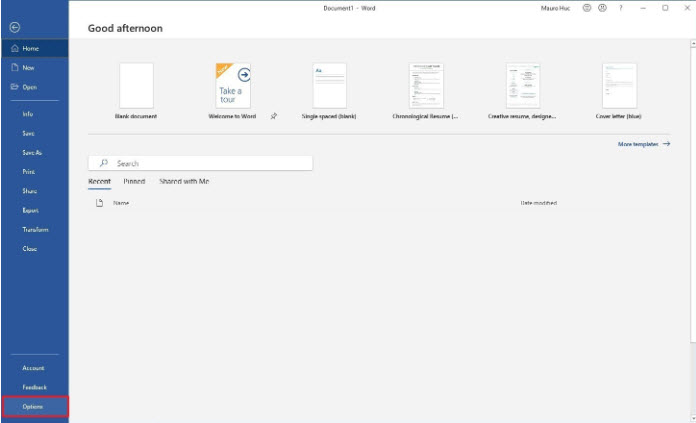 At the "Save documents" section, modify the "AutoRecover information" form every 10 minutes to 1 minute.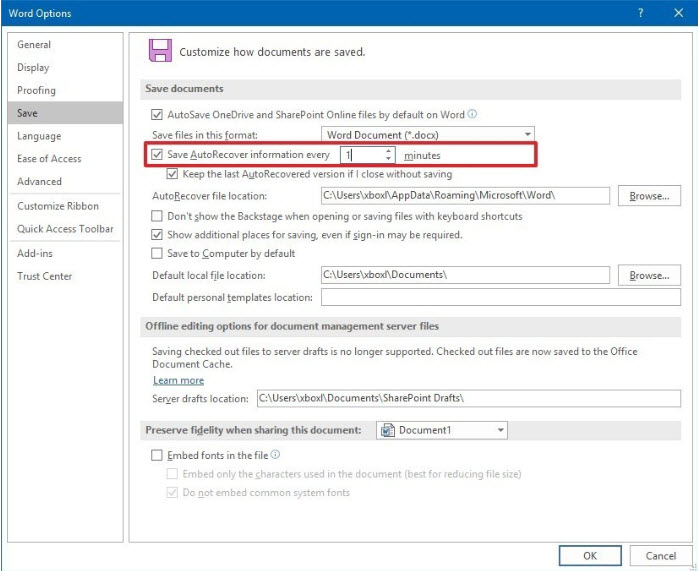 Then click "OK" to save the change.
2

Turn-on Real Time AutoSave

If you have subscribed to Office 365, then you can turn on AutoSave to save new changes as modified.

Launch "Office" App and click on the "File Menu".

Then press "Save" and select a name for the file.

Now, click on the "Save" icon.

Then switch on the AutoSave icon at the top-left corner. Your document will be automatically saved immediately upon changes.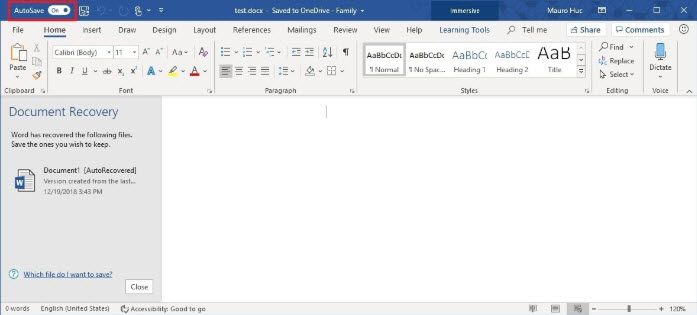 Conclusion
Hopefully, you'll never find yourself in a position that you accidentally closed Word without saving.  If you do, do not panic, the steps listed below will come in handy. Even if you emptied recycle bin, AnyRecover will get your lost files back without any hassle.