I came across a data recovery software called Yodot file recovery, but I'm not sure if it's worth all that money. I would appreciate feedback from someone who has actually used this software.
Actually, there is no exact short answer to the question that if Yodot File Recovery is worth buying. Every user has his own emphasis on different aspects of one tool, and therefore may have sharply different or even contrary views towards the same thing. Therefore, we don't thinks it's responsible to draw a conclusion. While in order to help those who might be in confusion and hesitation, here we'll offer a full and detailed review of Yodot File Recovery. Besides, a great alternative to Yodot File Recovery with more powerful function and lower price will be highly recommended. Now read on to check more!
Part 1: Yodot File Recovery Review
Yodot File Recovery is a handy undelete tool designed to recover missing/deleted files and folders from not only hard drives, but also from all other external drives. Supporting more than 400 file types, Yodot File Recovey aims to solve data loss issues including Shift-deleting, emptying Recycle Bin and formatting. Even for data with no defined file system, Yodot identifies their formats and restores them quickly.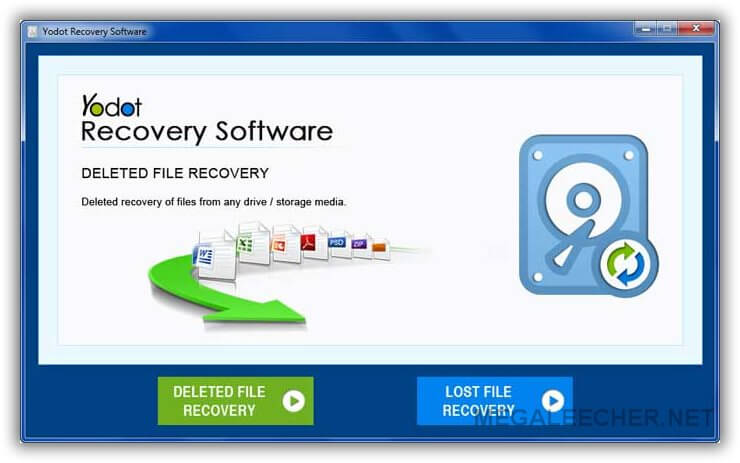 Price and Key Functions
Yodot is a paid program in which 3 versions cost differently and therefore function differently.
Specifically speaking:
The basic version costs $39.95, but can only recover deleted or lost files.
The advanced version costs $49.95 and is capable of retrieving lost files, photos, videos and music.
The premium version costs $69.95 and provides better service compared with the other two. Apart from its ability to perform data recovey of files, photos, videos, music, formatted drive and deleted/lost partition, it promises better tech support.
Pros and Cons
Pros

Cons

Provides two different views to simplify the file selection process.

Enables users to search and retrieve particular file format.

Allows users to save and resume recovery session to avoid re-scan.

Recovers lost data to the desired location without any overwriting.

Fails to recover corrupted photos.

Cannot recover any data with the demo version.

Does not show the real and exact name of recovered files.

Requires users to send emails and request to generate unlock keys after purchase, which may take hours.
Part 2: A Great Alternative to Yodot File Recovery You Can Never Miss - AnyRecover
While Yodot File Recovery does provide lost data recovery, there are some limitations as have been listed above. And view of the drawbacks of Yodot recovery software, here we recommended a perfect alternative to it - AnyRecover.
AnyRecover is a highly professional data recovey tool capable of recovering almost all kinds of files from any storage device, in an extremely easy while at the same time-effective way. It is absolutely safe and will never affect any other data. As for the price, AnyRecovers starts at $49.95 to recover all types of data and provides attentive tech service, much lower than the $69.95 of Yodot.
In a word, AnyRecover has everything Yodot has and offers much more. Now let's check the highlights of this powerful data recovery tool of the first class.

AnyRecover Key features include:
Recovers lost data in various scenrios - Recycle Bin recovery, formatted device recovery, computer crash recovery, etc.
Retrieves data from a full range of devices: hard drives, USB flash drives, SD cards, SSDs, cameras, etc.
Supports 1000+ file types including photos, videos, office documents and archives.
High success rate and fast running speed enpowered by all-round and deep scan.
Only takes 3 simple steps to complete the recovery process; provides preview before recovery.
Compatible with all Windows and the popular Mac versions, including Windows 11, etc.
AnyRecover offers a free trial that enables user to perform a deep scan, preview and recover!
Simple Steps to Recover Data with AnyRecover
Step 1. Select a Location
Start the program and select a location you would like to recover data from. Hit "Start" to begin the process.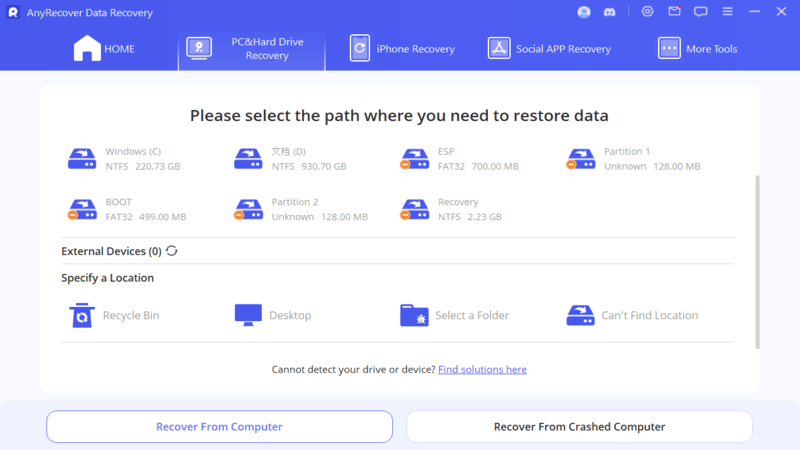 Step 2. Start the Scanning Process
AnyRecover will start an all-round and deep scan, after which the recoverable files will be shown.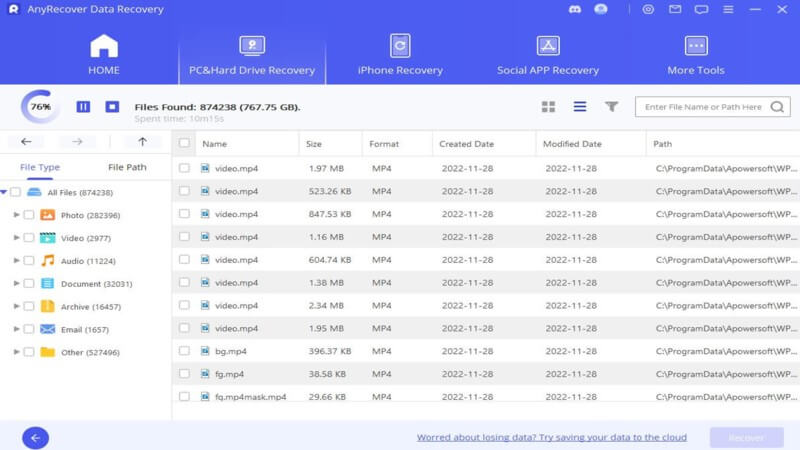 Step 3. Preview and Recover
From the list of files scanned, preview first and recover the desired files by clicking the "Recover" button.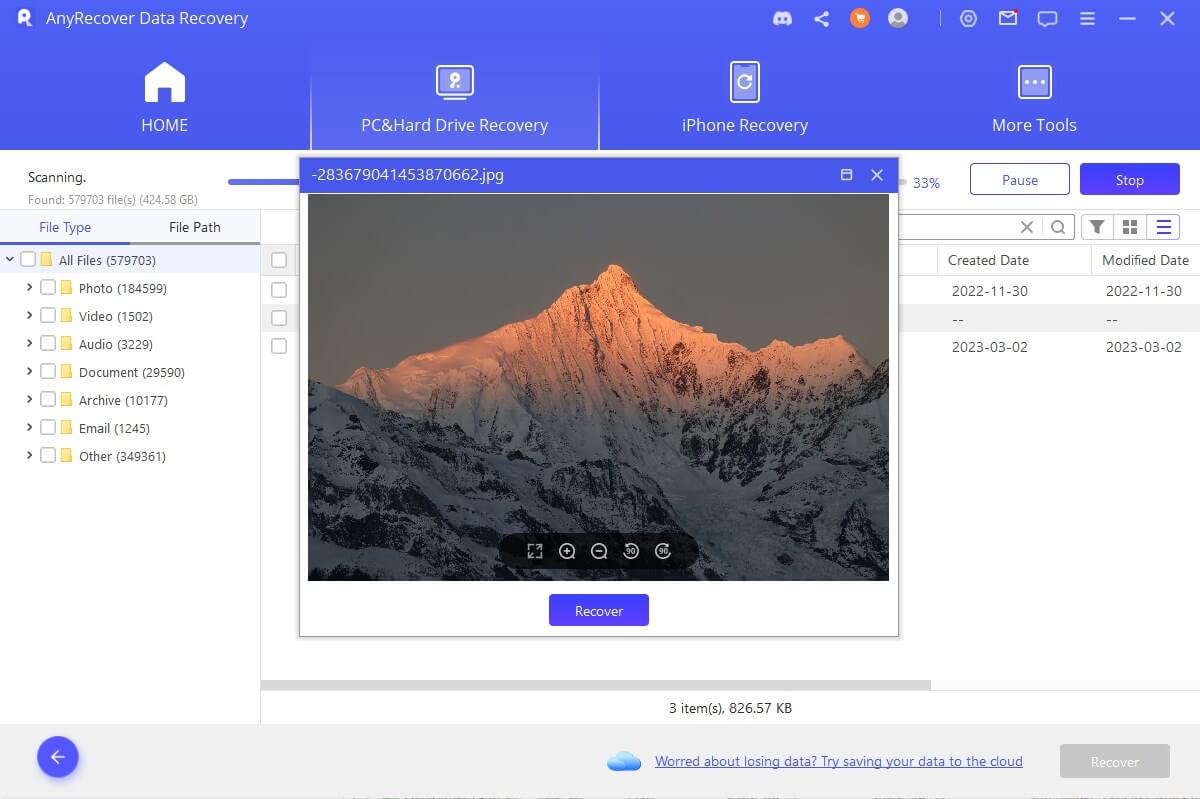 Part 3: Comparison of Yodot File Recovery and AnyRecover
| Features | | |
| --- | --- | --- |
| Deep Scan | | |
| Preview before Recovery | | |
| Supported File Formats | 1000+ | 400+ |
| External Devices Recovery | | |
| Scan Specific Path | | |
| Scan Specific File Type | | |
| Computer Crash Recovery | | |
| Original File Name Displayed | | |
| Price | $49.95 | $69.95 |
Bonus: Is Yodot Safe?
Basically it's safe. Yodot File Recovery runs in a read-only mode and recovers data to the destination location of users' choice, which greatly reduces the risks of overwriting. But some other problems have also arised such as complaints about recovered videos becoming corrupted. Therefore, we need to view this tool using a dialectic perspective.
To ensure absolute data security and satisfactory results, we can choose AnyRecover, considering the advantages it has over Yodot. After all, none of us can afford to risk the loss of our valueable data.
Conclusion
Yodot File Recovery is not bad at what it does. The entire recovery process is quite straightforward, easy, and best of all, it works on various file formats. But one should also note the distinct shortcomings of this tool. Luckily, this post also introduced an alternative solution called AnyRecover. This is a more solid tool, and is also considerably cheaper than Yodot. Now that you have known details about the two most prominent data recovery solutions.
Give Anyrecover a try and see if it is right for you!