R-Studio data recovery software was originally developed by the R-tools technology, featuring an all-inclusive recovery solution for various files types.  I experienced this tool, as it is user-friendly. Here I am explaining all about it: its main features, pros and cons as well as an alternative trick.
All You Should Know about R-Studio Data Recovery
R-studio is a comprehensive program for restoring deleted files. It is targeted at IT experts and professionals with its advanced feature, but it also provides a step-by-step learning process and streamline implementation for inexperienced users. The R-studio has the capability to recover files lost due to various reasons like system crashes, malicious attack, or hardware failures. R-studio can support different file systems and formats.
Features:
Supports mass recovery of files with versatile and extensive search.

Capable of file sorting by data and extensions.

It supports searching for known file types.

Featured with a wizard-oriented interface and multi-language GUI.
Pros:
It supports recovering files from devices with unknown file systems, including DVD, floppy drive, USB drive, memory stick and more.

It is capable of recovering file names and paths that were deleted to recycle bin.

It allows you to customize your known file types hence let you find these files easier.

Multiple OS supported: Windows, Mac, Linux, and web-based devices.
Cons:
R-studio doesn't have a pause button.

It can only be purchased for a fixed price of $79.99, the price is a bit expensive.
An Affordable Alternative - iMyFone AnyRecover
AnyRecover has the most reliable data recovery option that restored the lost and deleted files in a few minutes. With AnyRecover, you don't need to worry anymore because all file types can be recovered like emails, office documents, videos, photos, and office documents.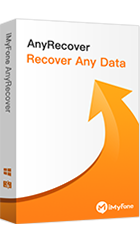 1,000,000 + Downloads
Features of iMyFone AnyRecover:        
Ability to recover files from any storage media or PC, including external hard drive, USB flash drive, SSD, memory card, and so on.
There is no tech required, you can recover your lost files all by yourself.
Over 1000 file formats are supported and no matter how you lost them, all recoverable.
It adopts an advanced algorithm, which enables it to go deep into data structure to retrieve inaccessible data.
Preview available before recovery ensures accurate restoring.
iMyFone AnyRecover is available in 3 kinds of licenses: 1-Month license, 1-Year License and Lifetime License, which are separately priced at $39.95, $49.95 and $69.95.
Below is a brief guide on how to use AnyRecover:
Step 1: Install AnyRecover
The first and foremost duty is to download the AnyRecover in your PC. After that follow the given guidelines for the installation process.
Step 2: Connect Your Device
It doesn't matter what you want to recover, simply connect the device into your computer. There are two options occur, connect your device directly or by using the USB cable.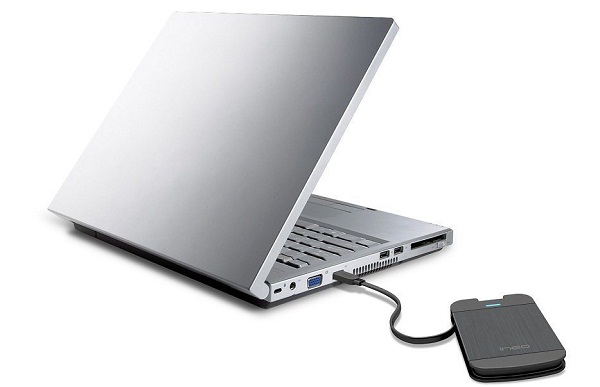 Step 3: Proceed to Data Recovery
When you properly install the AnyRecover, simply connect your device and let the device free for scanning data immediately. There are different options for the data recovery process, for instance, deleted files recovery, formatted disk recovery, lost partition recovery, recycle bin recovery, etc.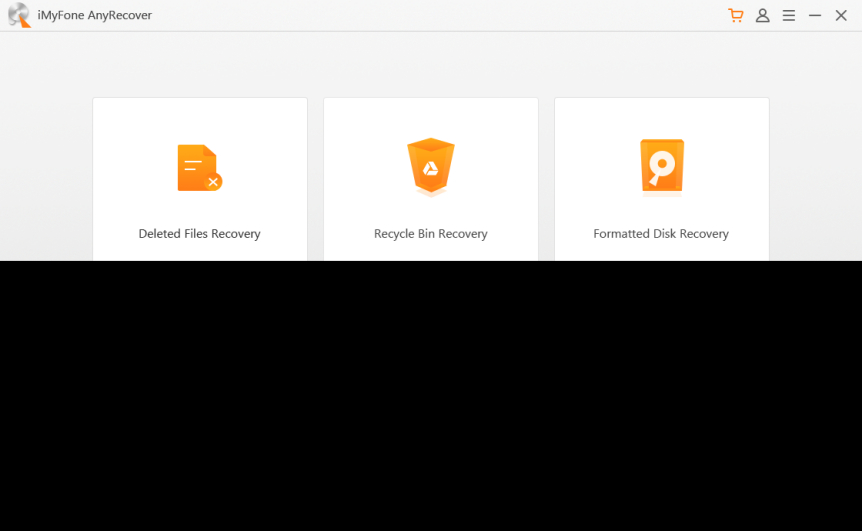 Step 4: Register the Program
You can scan for deleted, inaccessible or lost files. You don't need to acquire a registration code with the free trial version. But you can recover only recover three files for free. In case, you need more files then it is better to register your program first.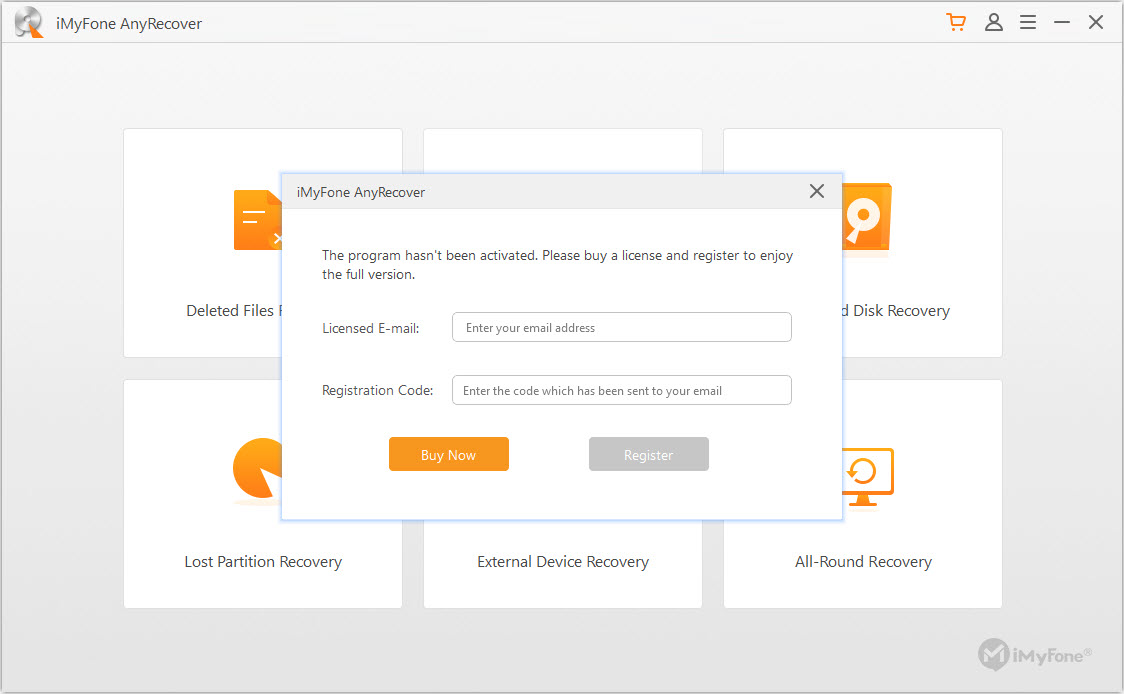 To show its gratitude to its loyal esteemed customers, iMyFone is now offering 20% off on AnyRecover all series licenses, which means that you can get an AnyRecover license at the lowest price on the market.
Here is your AnyRecover 20% off coupon code:        ANY-ART-D20
To know how to apply it, refer to AnyRecover Coupon Code User Guide
Bonus Tip: What You Should Do First Before Attempting Data Recovery
In case you experience with the biggest data loss then keep some important facts in mind before you attempt the data recovery. Whenever you realize that your important data was lost, you need to take some actions for fast recovery. If you have a business network then go for the restrict access, where the data was located. When the drive was isolated, it is better to create a disk image, in which you can easily store the separate hard drive. Conduct the initial scan for fast recovering. Don't dismay immediately, if you don't find your file.
Conclusion
R-Studio Data Recovery software has the feature of fast and effective recovery that reached the level of full satisfaction. However, its price might not be so charming. AnyRecover is a better choice which allows you to achieve the same result by paying less. Download it immediately to retrieve your lost data.