You just lost some really important files on your external hard drive, searched the web for a reliable data recovery software and you got a few results like "iMyFone AnyRecover - cracked version free" and get excited since its readily available and free, right? Sadly, that's a misconception. Using a cracked version of the software will only cause you more harm than you may know. In this article, we'll let you know the dangers of using a cracked version and why you should go for the official iMyFone AnyRecover software.
1
What iMyFone AnyRecover Can Do for You
iMyFone AnyRecover is a highly sophisticated, top-level software that helps recover deleted, lost or corrupt data from virtually any storage device you can think of. Want to get back your lost files from your PC or external storage media? Then AnyRecover is surely the software to go for.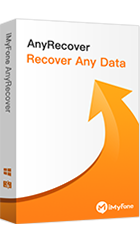 1,000,000 + Downloads
Features of iMyFone AnyRecover:        
Recovers lost data in any scenario ranging from accidentally deleting files to losing files due to operating system crash or a virus attack.
Supports recovery from any storage media including USB flash drive, digital camera, music/video player, SD card, mobile phone, etc.
Supports over 1000 file types and formats.
Has a very high recovery rate with a 98% guarantee.
Very easy to use, you don't need to be some tech genius to use it.
Ensures that the recovered files are accessed exclusively by you.
2
5 Dangers of AnyRecover Cracked Version
AnyRecover cracked version is quite common on the internet these days. It is a reshaped version of the software. This includes removing copy protection features and some other features of the original version. Using a cracked version may lead to a series of problems ranging from reducing your system performance to the prospect of exposing your personal information to hackers. Below are five main dangers you are exposed to by using a pirated or cracked version of AnyRecover.
When downloading the cracked version, invisible viruses and malware are also installed on your system secretly. These can potentially crash your PC or in even worse cases, gain access to your credit card information.
You could be exposed to harmful web content which can infect your system with adware, bots and other harmful contents.
By using a cracked version, you miss out on regular updates that contain fixes, security updates and new features. The cracked version also slows down your system performance.
Also, there could be legal implications, as your unlicensed copy can be blocked or legal action taken against you.
Antiviruses may not discover manually edited versions of iMyFone AnyRecover crack.
3
Why You Should Choose Official iMyFone AnyRecover
Some features of the official version are always removed in the cracked version.
Imaging facing a technical issue on your cracked version? Whom do you call? You'll have to deal with that yourself.
iMyFone AnyRecover always has updates to improve user experience; you get to miss out on these updates when using the cracked version.
Contrary to popular opinion, cracked versions are more expensive than the original version. Why gamble with hard-earned cash for a cracked version when you can get the official version for less?
When using the official iMyFone AnyRecover, you are sure your files are secure, unlike the cracked version that exposes your system to malware and viruses that can damage your system, steal your data or lead to third-party access to your essential information.
Also, if you were already not aware, cracked software is illegal, and purchasing software that does not have legal permission of the original developers is unlawful; you can be sued.
4
What You Should Know about Official iMyFone AnyRecover Serial Key and Keygen
To gain full user access to the official iMyFone AnyRecover software, you'll need to purchase a serial key.
Note: There are no free iMyFone AnyRecover codes, using a crack code is potentially disastrous.
The official iMyFone AnyRecover serial key comes in three types:
1-month License which gives you full access for one month, free technical support, and lifetime free updates on one PC.
One-year License that allows you to use the software for one year on one PC. It also comes with free technical support and lifetime free updates.
Lifetime License: this gives you a lifetime license on one PC, also provides free technical support and lifetime free updates.
Bonus Gift: Get Official AnyRecover with 20% Off
Want to save money while buying AnyRecover? The 20% off coupon code is an excellent opportunity for you to achieve that.
Your 20% Off Coupon Code:
ANY-ART-D20
How to Use AnyRecover 20% Coupon Code?
Step 1: Visit the official AnyRecover purchase page: for Win or for Mac, respectively. Select the license you want to purchase and click "add to cart".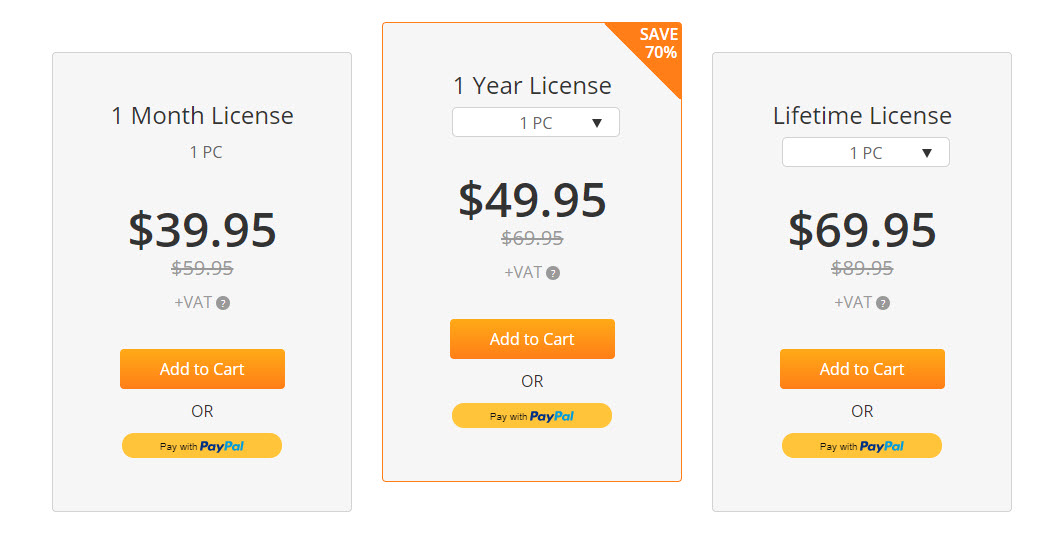 Step 2: Click "Check to enter coupon code".

Step 3: Type the coupon code "ANY-ART-D20" into the box and click "apply".

Step 4: Then fill out your personal information, you can now enjoy a 20% discount on purchasing the AnyRecover.

Conclusion
Using the official iMyFone AnyRecover is, of course, the best choice because using the cracked version will only leave you wishing you hadn't. If you are pondering on the idea of using the cracked version, why not buy the official AnyRecover and enjoy simple, secure and efficient data recovery process. We hope you find this piece helpful.