One very useful feature for Samsung is the Secure Folder, which allows users to store their most private files. However, it can really be frustrating if you unintentionally delete photos on Samsung or any other files in this folder and later realize you need them. In this article, we will discuss the best Samsung secure folder recovery solutions you can use. Let's dive in!
What is Samsung Secure Folder?
The Samsung Secure Folder is a separate folder to store your most private files, including photos, videos, documents, and more. You can create it on your Samsung device. Accessing this folder requires you to use your fingerprint or input a passcode. Therefore, it is very safe for you to store your significant data in the Samsung secure folder.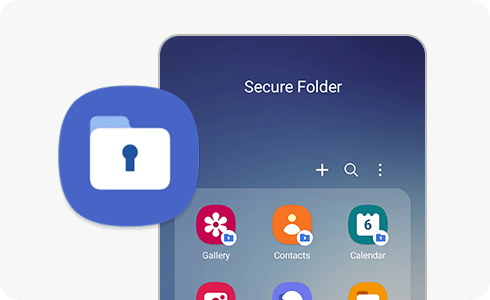 How to Restore Photos from Secure Folder on Samsung?
1. Restore Secure Folder Data from Settings
If you had initially backed up your Secure Folder, you could restore your data using this method. This is the most straightforward method. Here is how it works:
First, open Settings on your Samsung and tap Secure Folder.
Within the secure folder settings, click on Backup and Restore.
Choose the files you want to restore and tap the RESTORE NOW button. 
Note
It won't be able to restore backup data if the appropriate app(s) is no longer supported or installed.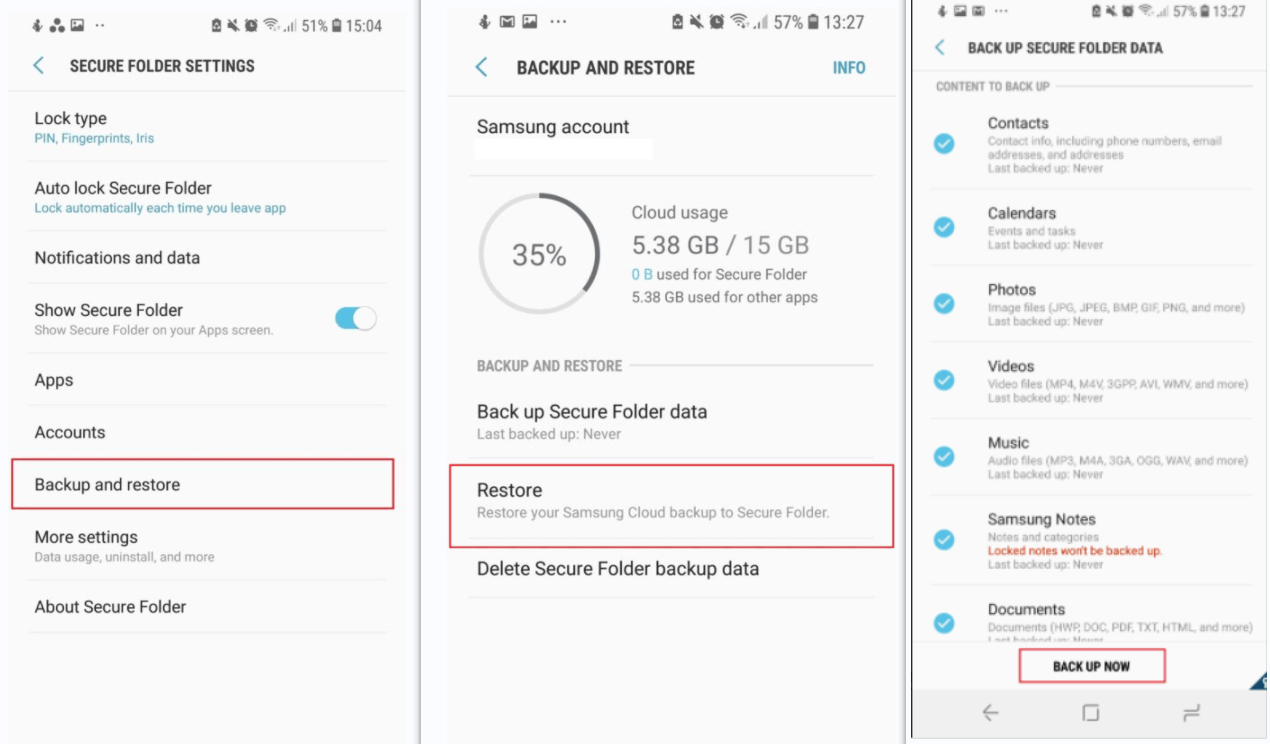 2. Restore Secure Folder Data via A Professional Tool
If you hadn't backed up the secure folder just before you deleted the data, you will need a professional tool like Anyrecover (Android) to solve the issue. Anyrecover (Android) is a recovery tool to retrieve different types of deleted files. It works on a wide range of Android devices and versions. If you want to restore any data you deleted from your Secure Folder on Samsung, this is one of the best solutions.

Key Features of Anyrecover (Android):
It recovers files from both rooted and non-rooted Android devices.
Anyrecover can recover up to 11 different data types, including photos, videos, WhatsApp messages, and more.
This tool has a data recovery success rate of 99.7% (one of the highest in the industry).
No need any backups to recover deleted data on your device.
With an intuitive interface, you can complete the recovering process easily.
Steps to use Anyrecover (Android):
Install AnyRecover on your computer. When the installation is complete, open the app and select the Recover Phone Data option.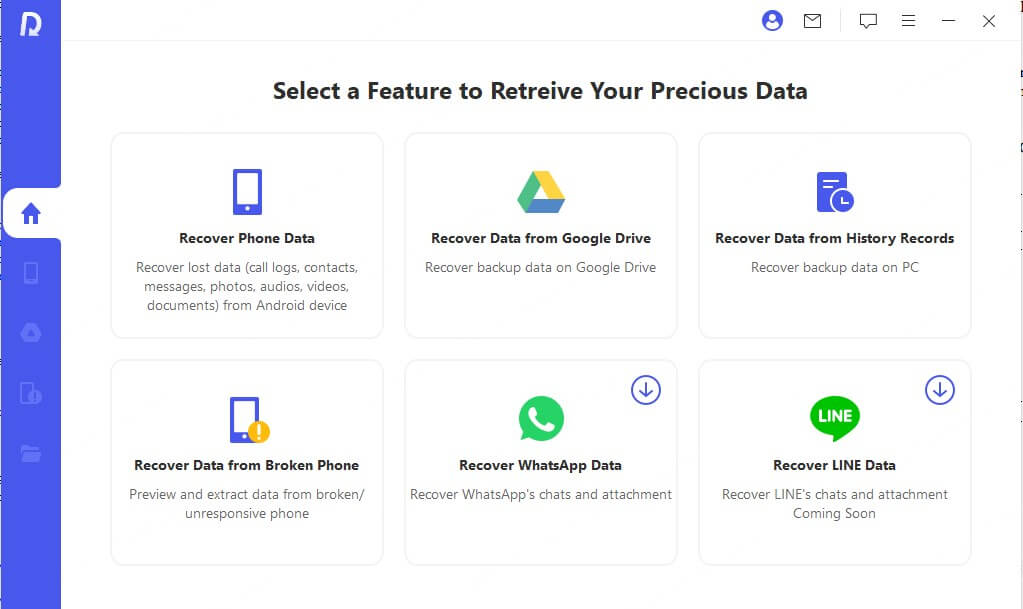 Then you should connect your device to the computer via a USB cable. Turn on USB debug mode if it is not enabled.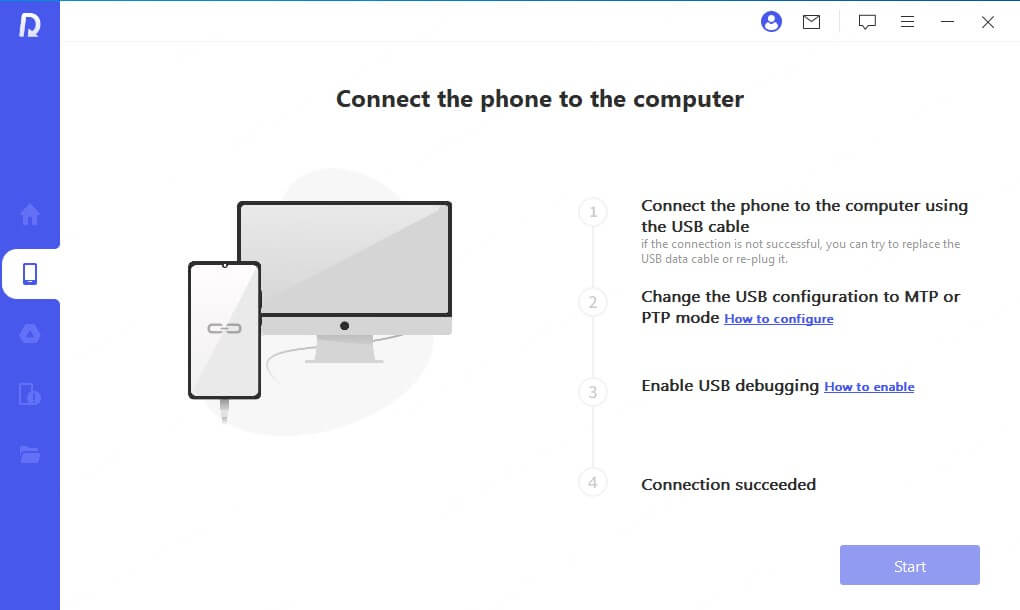 Next, scan the files on your device by choosing the scan methods.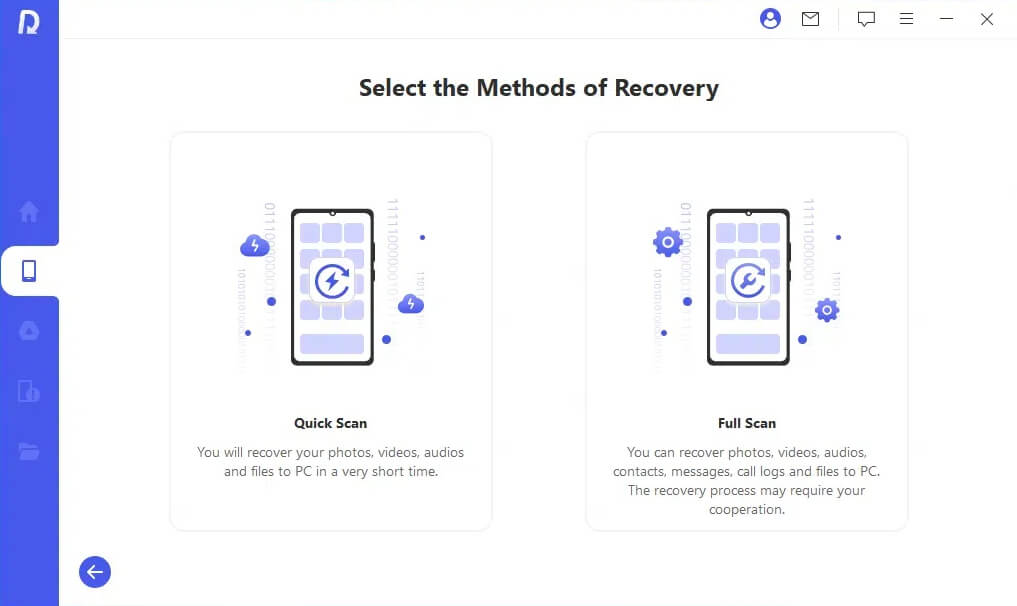 After that, the program will show you all the discovered files, allowing you to choose the ones you need. Now you can click Recover to PC or Recover to Device to complete the process, depending on where you want the recovered files to be stored.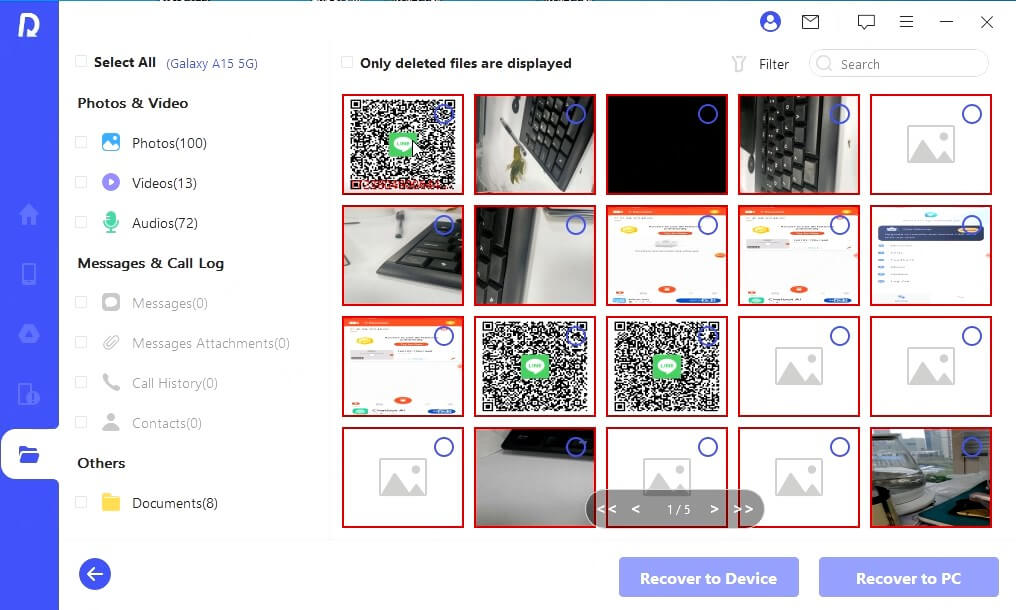 3. Restore Secure Folder Data with Google Account
You can also recover the secure folder data from your Google account if you had made a backup before deleting the files. However, this method requires you to erase your entire device before recovering the backup.
Steps to restore secure folder data with Google account:
Open your Settings and perform a factory reset.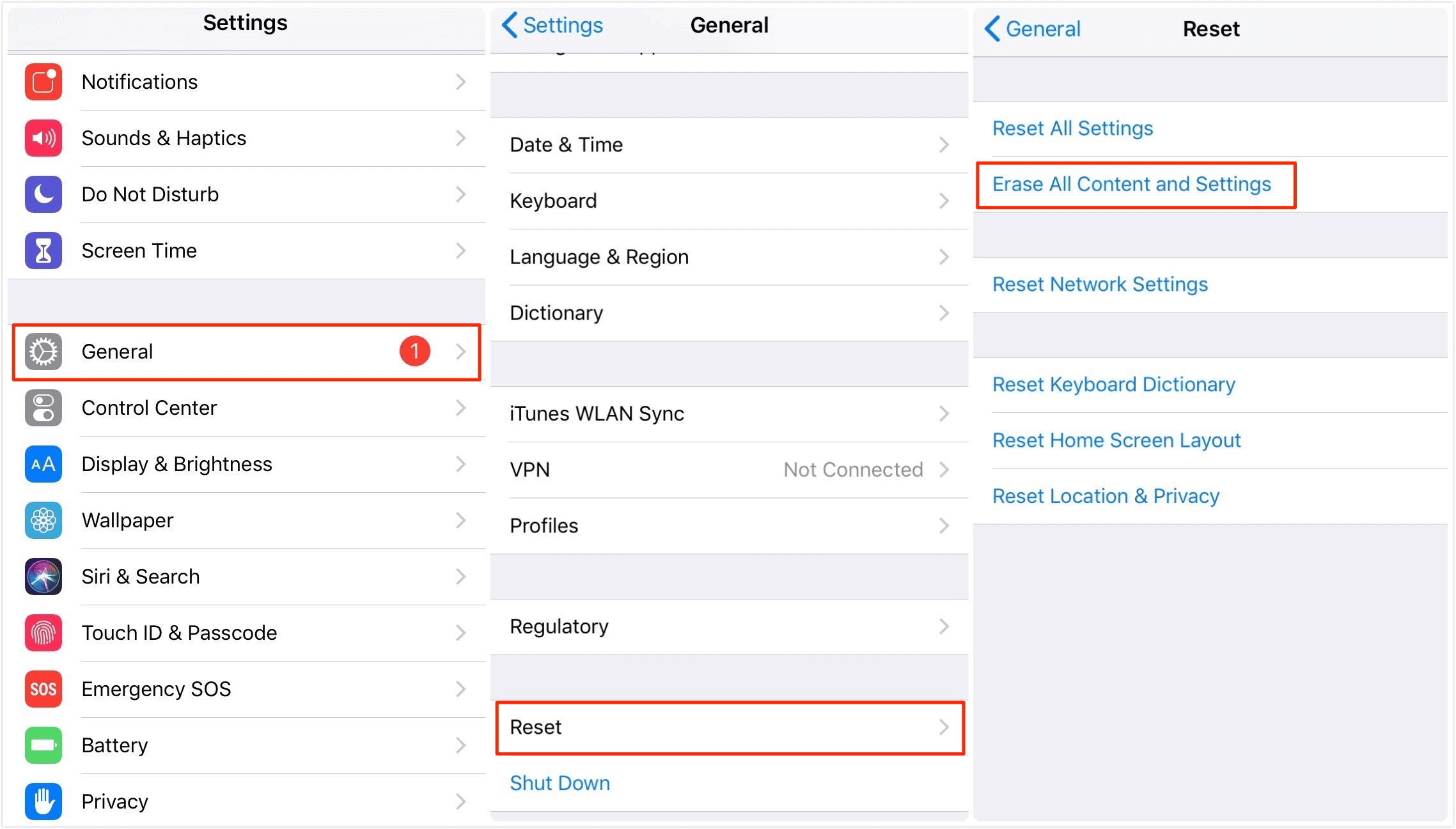 Follow the onscreen instructions to set up your phone.
Then you will be required to sign in to your Google account to access all your backups.
Now choose your most recent backup because it is most likely the one with the deleted Secure Folder. Tap on Restore to start restoring the files back to your device.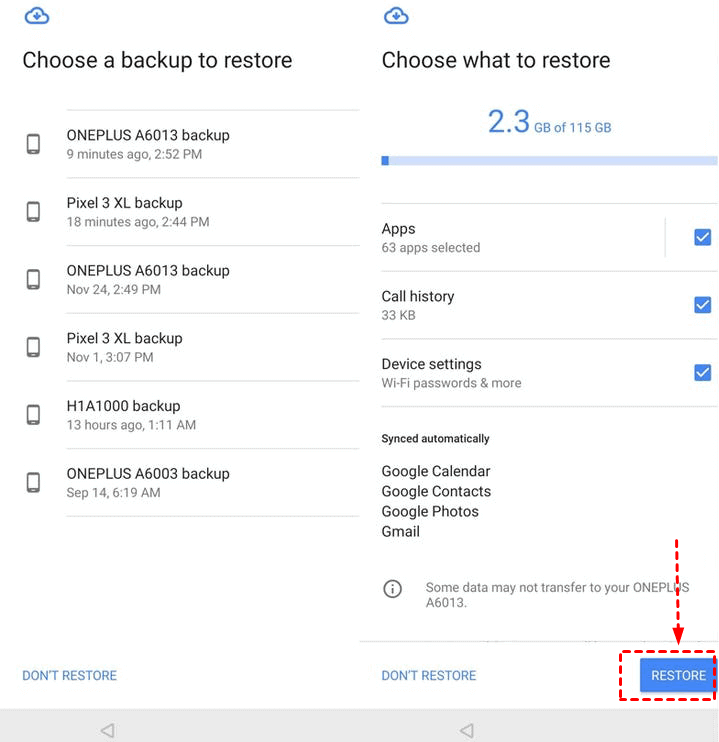 Bonus Tips. How to Backup a Secure Folder on Samsung?
If you want to have a chance of restoring the secure folder from your settings, you need to make periodic backups of this folder. This backup will automatically be saved on your Samsung account.
Steps to back up secure folder:
Open the secure folder on your device and choose Settings.
Then tap on Backup and Restore.
Select the files you want to back up and click BACK UP NOW.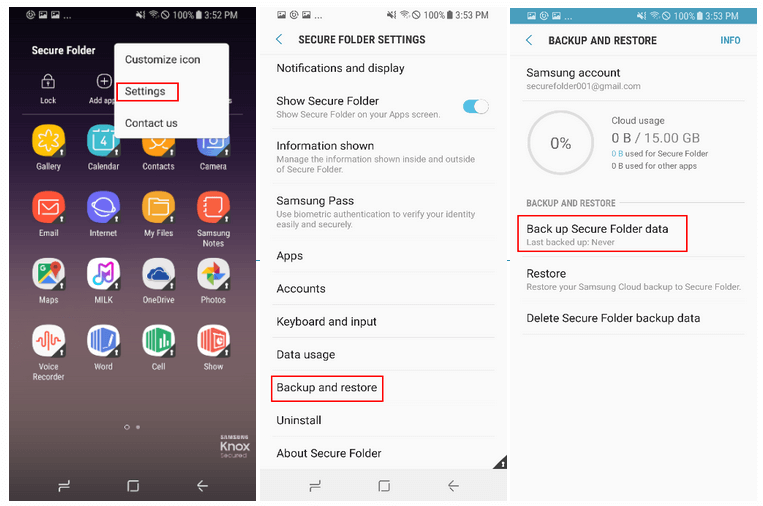 FAQs About Samsung Secure Folder Recovery
Q1. How to show/hide Samsung secure folder?
To hide the Samsung secure folder, you should open the Quick Panel on your device by swiping down on your home screen. Then turn off the secure folder icon to hide it.
To show the secure folder, use the same procedure as above. Turn on the secure folder icon, and it'll be appear.
Q2. Is the Samsung secure folder safe to use?
The Samsung secure folder is safe to use. It mainly because all the files stored in the secure folder are encrypted. The folder also requires your passcode or fingerprint authentication to access it.
Q3. How to delete secure folder backup data?
If the backup data takes up too much storage space, you can delete it in the secure folder settings. Simply open the secure folder Settings and tap Backup and restore > Delete Secure Folder backup data. Now choose the backup you want to delete and click on Delete.
Moreover, you can delete the secure folder backup data through Settings > Cloud and account > Samsung cloud > Manage cloud storage > Secure Folder.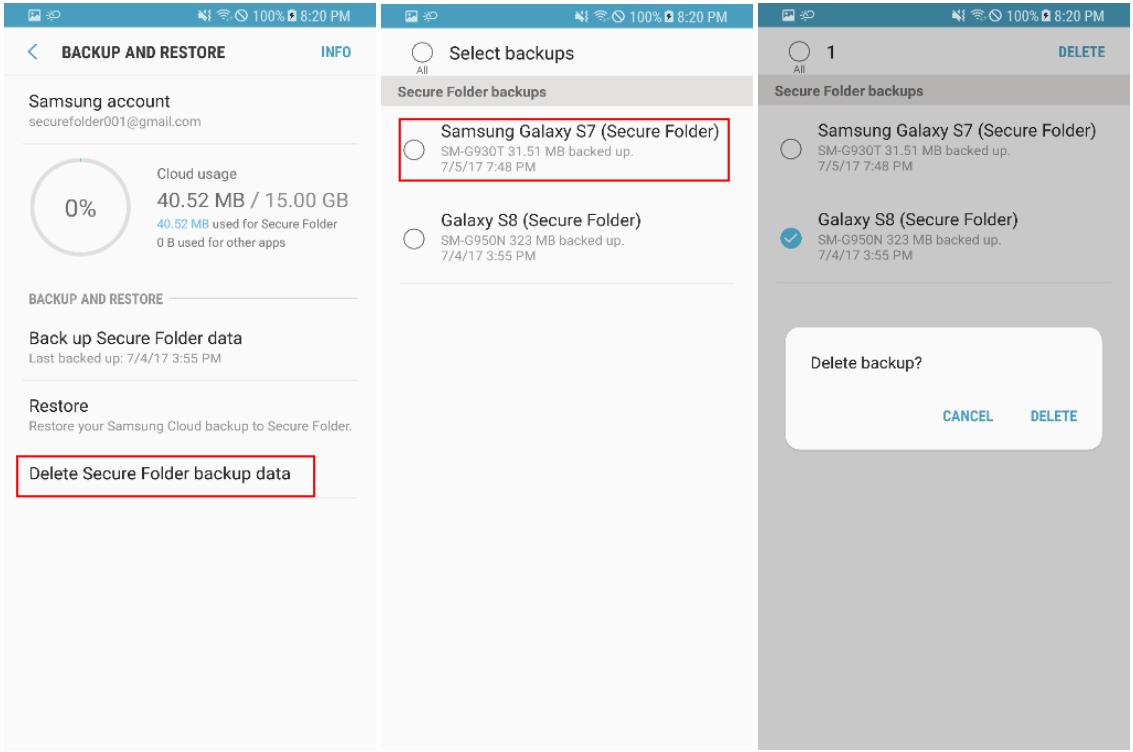 Q4. How to recover deleted photos from secure folder without backup?
Recovering deleted photos from a secure folder without a backup can be a challenging task, as secure folders are designed to protect data and make it difficult to recover deleted files. However, you can try the following methods to attempt recovery:
Check Trash or Recycle Bin: On some devices, deleted files from secure folders may temporarily go to the trash or recycle bin. Check if your device has a trash or recycle bin feature, and if so, look for the deleted photos there. If you find them, you can restore them to their original location.
Use Data Recovery Software: There are data recovery software programs for Android that are able to recover deleted files, including photos. It is recommended to use AnyRecover to recover deleted files without root.
Conclusion
Those are some of the Samsung secure folder recovery methods you can use to retrieve photos you deleted in this folder. You will notice that most of the methods we shared require you to have made a backup either on your device or your Google account. However, if you have no backup on Samsung account, the only reliable method you should use is Anyrecover (Android). With this tool, you can restore all the data in the secure folder without hassle.