Data loss is a pain-striking action that nobody wishes to go through, especially when you have spent much time on recording the MKV videos.
MKV file, also known as Matroska Video file, was first introduced in 2002. The MKV format is more advanced because it is a multimedia container format, that is, it can incorporate audio, video, and subtitles into a single file. Moreover, it supports almost any video or audio codec.
Despite its powerfulness, the MKV file also suffers from data loss from time to time. And in this article, we'll discuss the solutions to recover deleted and lost MKV files.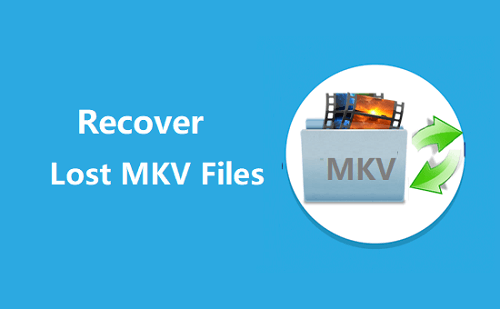 Part 1: How Do You Lose MKV Videos from Digital Devices?
Before moving to the fixes, understanding the causes for data loss will help us avoid making mistakes later, and we have listed the common ones here.
Accidental deletion — Perhaps you decide to delete some unnecessary files but end up removing the useful MKV files unknowingly.

Viruses — Malware attacks can cause files to be lost or distorted, leading to a massive loss.

Corruption — If the storage devices like memory cards, flash drives or computer hard drives get corrupted, data loss is inevitable.

Formatting — Your data will be erased when formatting the drive.

Interruption during file transfer — When transferring your MKV video files between devices, a sudden interruption may cause data loss.
Part 2: How to Recover Corrupted MKV File Easily?
You can engage various methods to recover MKV files from your digital devices.
Generally, deleted files land in the recycle bin. So, before doing anything else, go to the recycle bin to locate your recently deleted data. However, some MKV files are too large that they may bypass the recycle bin and become harder to be recovered. In such a case, you can refer to the methods below.
1. Use Professional MKV Video Recovery Software [Best Solution]
The first and also best option to recover lost MKV files is via a reliable MKV file recovery software, and for this, we recommend iMyFone AnyRecover, an all-in-one software to restore MKV video files from external drives or computers in any data loss situation.
AnyRecover video recovery software works earnestly to restore video files even if permanently deleted. It doesn't matter the data loss scenario as this tool manages lost partition, computer crash, formatted device, deleted file recovery, and much more. High recovery rate is also ensured by its advanced algorithms that perform an all-around and deep scan on the drive.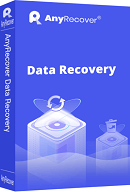 Key Features:
Supports various video formats such as MKV, AVI, MOV, MP4, M4V, WMV, 3GP, 3G2, ASF, FLV, SWF, MPG, and much more.
Recovers lost MKV files from any storage device like PC/laptop, USB flash drives, external hard drives, SD cards, cameras, pen drives, etc.
Restores video files without compromising the original video quality; your files will remain exactly the same.
Recover data in various scenarios, such as:emptied trash, accidental deletion, partition error, system crash, formatted device, etc;
Using MKV video repair tool – iMyFone AnyRecover
When you accidentally delete your files, it's suggested to perform data recovery as soon as possible. And you need a reliable tool to help you get them back safely. Here's how to use AnyRecover to retrieve your deleted MKV files easily.
Step 1 Download and Install AnyRecover
AnyRecover supports both Windows and Mac systems. Just download the software that fits your system. Next, double-click the downloaded file and follow the guide to install the tool, it takes only a few minutes.
Step 2 Select the Location
Choose from which location you want to recover the lost MKV files, be it the local disk, external drives, a specific folder, Recycle Bin, etc.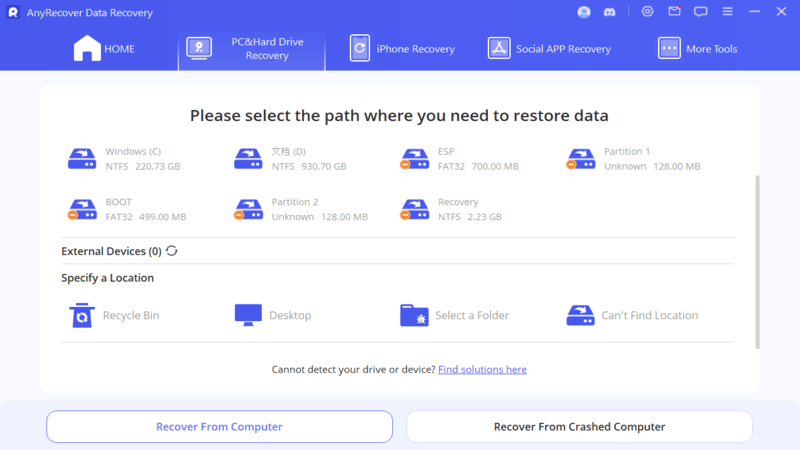 Step 3 Scan the Location
AnyRecover will begin a thorough scan of the selected location. The time will depend on the number of files being scanned.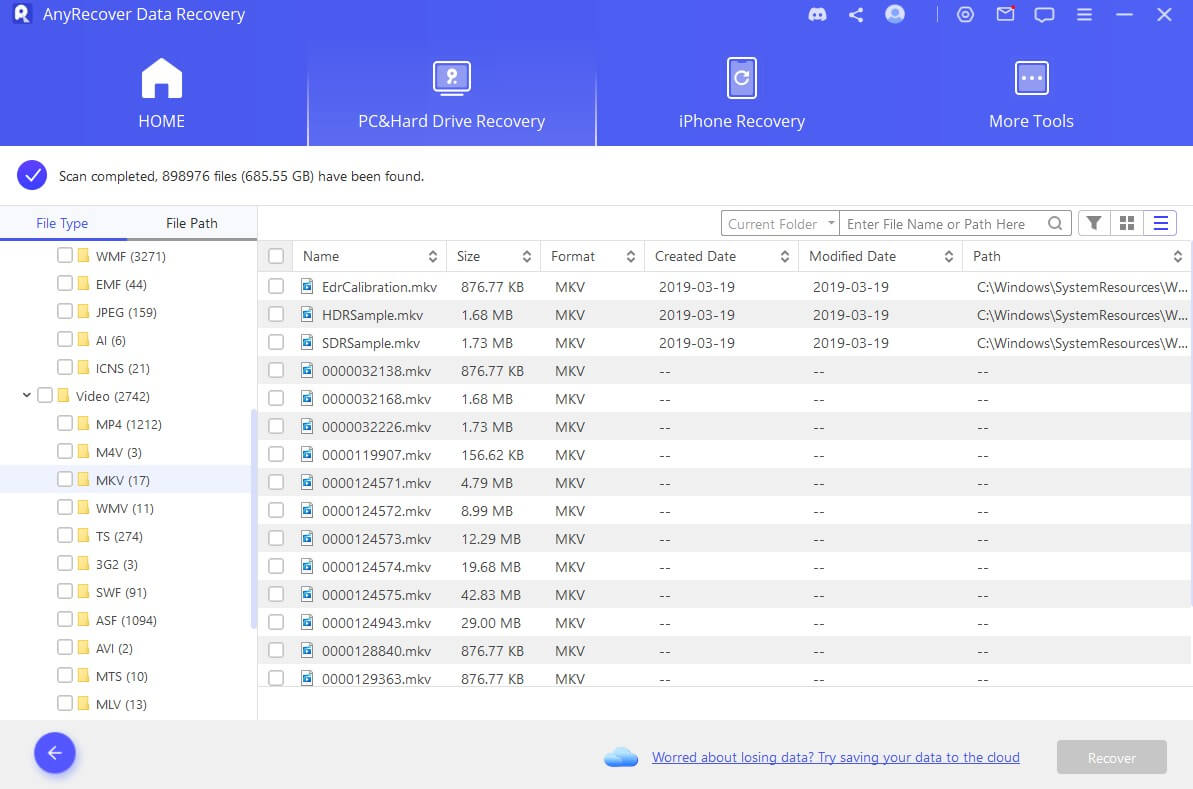 Step 4 Preview and Recover MKV Files
The filter feature quickens your speed in locating lost files by file type or name. Just go to the "Video" category and look for your MKV videos.
You may also double-click on a file to preview it before recovery. Finally, hit the Recover button to save your recovered files in a safe location, different from where they got lost.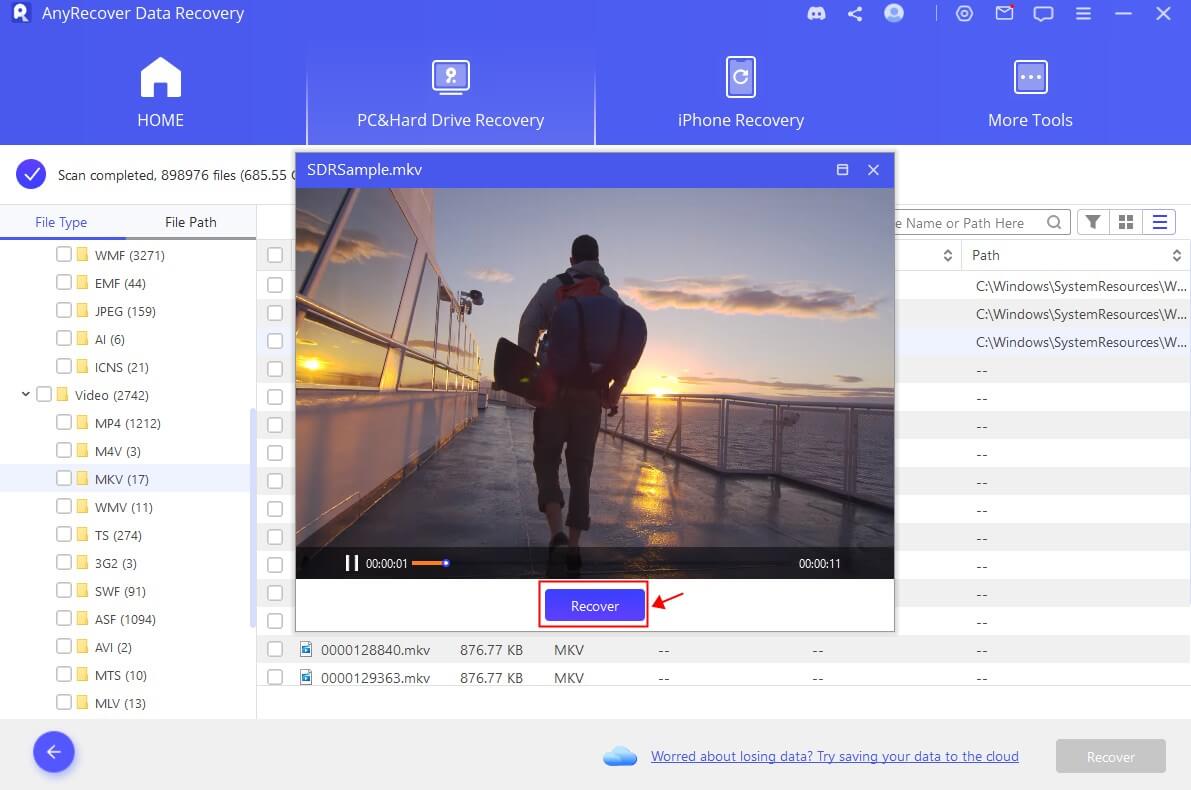 2. Recover Hidden Files Using Command Prompt
The second method to recover MKV files is by using the ATTRIB Command on Windows 10/8/7. This command lets you unhide any MKV files from various digital devices.
Step 1 Press the Win + R keys then type cmd in the dialogue box. This will open the Command prompt window.
Step 2 Type in chkdsk G:/f and press Enter. Note that the letter "G" is dynamic and should be the drive letter used for your device.
Step 3 Type Y to confirm the command. Then type the drive letter and hit Enter again.
Step 4 Here, type in attrib –h –r –s /s /d *.* to recover the deleted files in your drive.
Step 5 Finally, type Exit and click Enter to exit Command Prompt. You'll now view the recovered files in the corresponding drive.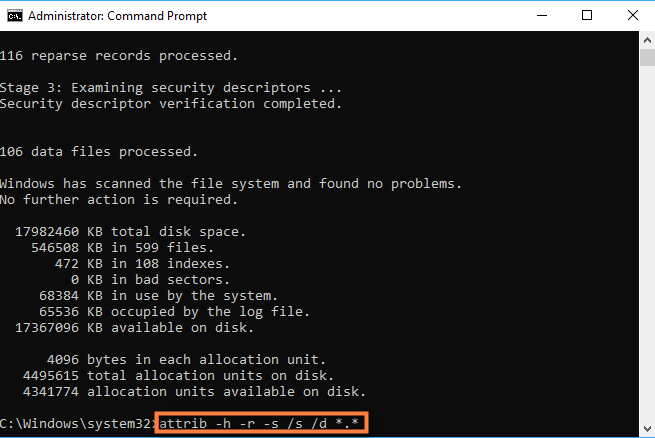 3. Restore Deleted MKV Files from Backup
If you have enabled the File History feature on Windows PC to backup files or created a backup of the MKV file in other places, then restoring from backup is your next solution.
(1) Restore your files from Windows backup
Get your deleted files from Windows backup via these steps:
In the Windows search bar, type restore files and then select the first choice Restore your files with File History.

You may look for the files you want, and check the versions using the arrow.

Finally, click on the Restore button to restore your files to their original location.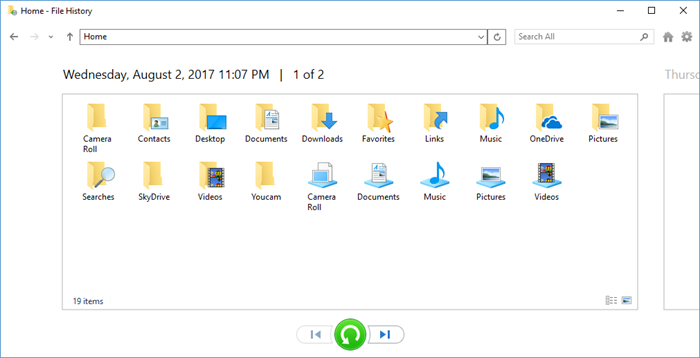 (2) Restore MKV files from an external backup
If you have backed up your MKV video files in other external storage devices or the cloud like Google Drive, Microsoft One Drive or any other drives, then just open the location you have kept the deleted MKV files, and restore them.
Part 3: MKV Video File: Everything You Want to Know
As the MKV file format is relatively new, many people are still unfamiliar with this format and sometimes don't know how to play it. So here we have answered the questions you may want to know about MKV format.
1. How to open MKV video files?
The default Windows Media Player doesn't support MKV format, but you can open an MKV video file by using an MKV compatible media player like VLC player or downloading the supported codecs for this format.
Here is how to use VLC Media Player to open and play MKV video files:
Download and install VLC Media Player on your computer.

Then right-click the MKV file you wish to open, point to the "Open With" option, and choose the "VLC Media Player".
2. Is MKV better than MP4?
It's hard to answer this question simply as MP4 and MKV each has its own advantages.
Both MKV and MP4 are of high quality, but MKV supports more codecs and closed captions.

As for compatibility, MP4 is widely supported and works well on both PC and mobile device, while MKV format doesn't work well on mobile.

The MKV file format usually has a larger size than MP4, which takes more space.
Wrapping Up
If you have deleted precious MKV video files, don't get panic as you can restore such files in several ways. You can recover lost MKV files using Command Prompt or from backup easily, and if neither works, you can always count on the professional MKV video recovery software iMyFone AnyRecover, which can surely restore your MKV files from any storage device and in simple steps.