Sony memory card file rescue is a common search for those who have lost, or damaged essential data stored on their SD card. Whether you're an amateur computer user or a professional, the frustration and panic that come with data loss can be overwhelming. But don't despair – there are options available for recovering your lost files.
The good news is there are plenty of solutions that do not require a master's degree in computer science. That is because accidentally losing data can happen to anyone at any time.
What is Sony Memory Card File Rescue?
Sony memory card file rescue is a process of recovering lost or damaged data from an SD card. This can include everything from photos and videos to documents and music files. Sony recovery software is designed to scan the SD card and identify any recoverable data, allowing you to restore it to your computer or other devices.
Many people hang onto this utility because Sony memory cards are frequently used in home use cameras, video recorders, and other everyday electronics. This way, people don't lose those fun videos of their kiddo's first steps or the graduation of a treasured niece.
You can download a copy of the utility for Sony memory card file rescue here.
What are the Common Reasons Behind Lost or Damaged SD Card Data?
There are several reasons why data stored on an SD card can be lost or damaged. Some common ones include:
Accidental deletion

SD card formatting

Corruption due to malware or a virus

Physical damage to the SD card

Incompatibility with the device
Unfortunately, as we walk through life, any of these common reasons can happen, even when you are being extra careful. The dog could knock over a glass of water onto your SD card, or your camera could end up lost in the car for too long during a hot day. The best thing to do is look at the various Sony recovery software available and find a solution from there.
What Kind of Compatibility Does this Utility Have?
Sony recovery software is generally compatible with a wide range of SD card brands and types, including microSD, miniSD, and standard SD cards. It should also be compatible with various devices, such as cameras, smartphones, and tablets. However, it's always a good idea to check the specific compatibility of a recovery utility before using it.
The best way to do this is to check the packaging on the device or SD card type you are using before purchasing that item.
What are the Pros & Cons of Memory Card File Rescue?
There are both pros and cons to using Sony recovery software for memory card file rescue.
Pros:
The ability to recover a wide range of file types
A relatively high success rate for data recovery
User-friendly interfaces for easy navigation
Cons:
The cost of some recovery utilities can be expensive
There is no guarantee that all lost data can be recovered
The recovery process can be time-consuming
You may have a high learning curve with the software interface
You may not know much about computers
What to Do When Memory Card File Rescue is Not Working?
If you're having trouble with Sony memory card file rescue or the recovery process isn't working as expected, there are a few things you can try:
Check the compatibility of the recovery utility with your SD card and device

Make sure you're following the correct steps for the recovery process

Try using a different recovery utility

Consider seeking professional assistance, such as a data recovery service
For those seeking a reliable and user-friendly option for Sony memory card file rescue, we recommend AnyRecover. This software is designed to recover a wide range of file types, including photos, videos, documents, and more. It has a high success rate and a simple interface that makes the recovery process easy for even the most amateur computer users.

2,061,704 Downloads
Features of AnyRecover
The ability to recover data from various types of storage devices, including SD cards, hard drives, and USB drives

Support for over 1,000 file types

A preview function that allows you to view recoverable files before proceeding with the recovery process

An easy-to-use user interface with simple visual prompts for instructions

The ability to recover other files from the rest of your PC or Mac whenever you need
How to Use AnyRecover
Using AnyRecover for Sony memory card file rescue is simple. Here are the steps to follow:
Step 1: Download and install AnyRecover on your computer. Connect the SD card to your computer using a card reader.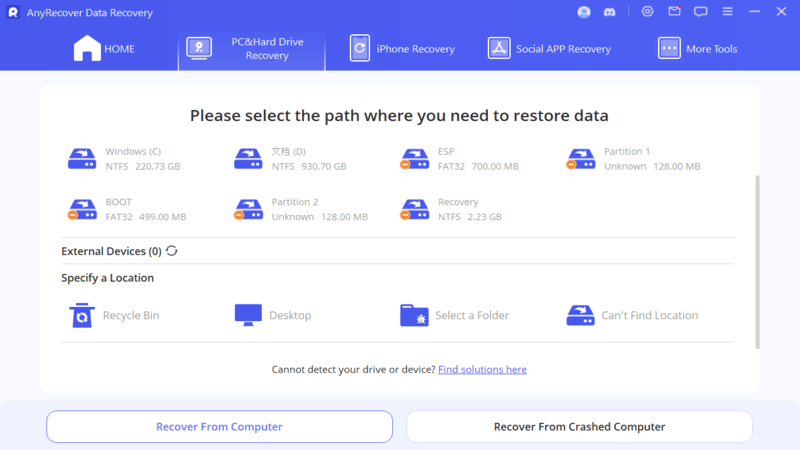 Step 2: Launch AnyRecover and select the SD card as the target location. Once the scan is complete, preview the recoverable files and choose the ones you want to recover.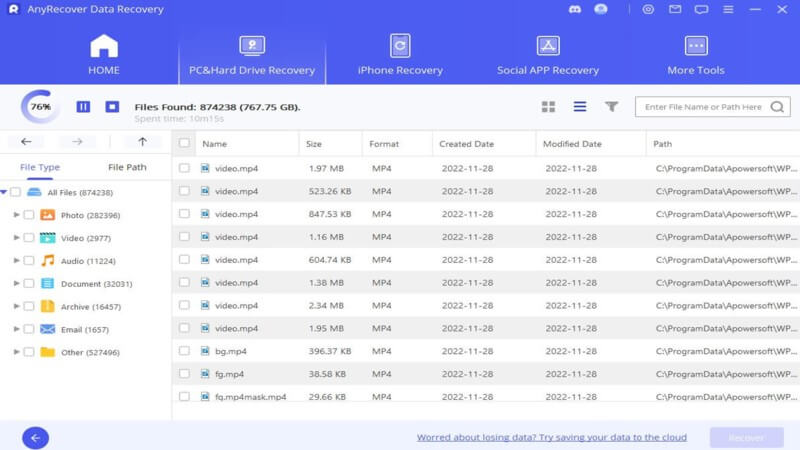 Step 3:  Click Recover to begin the recovery process.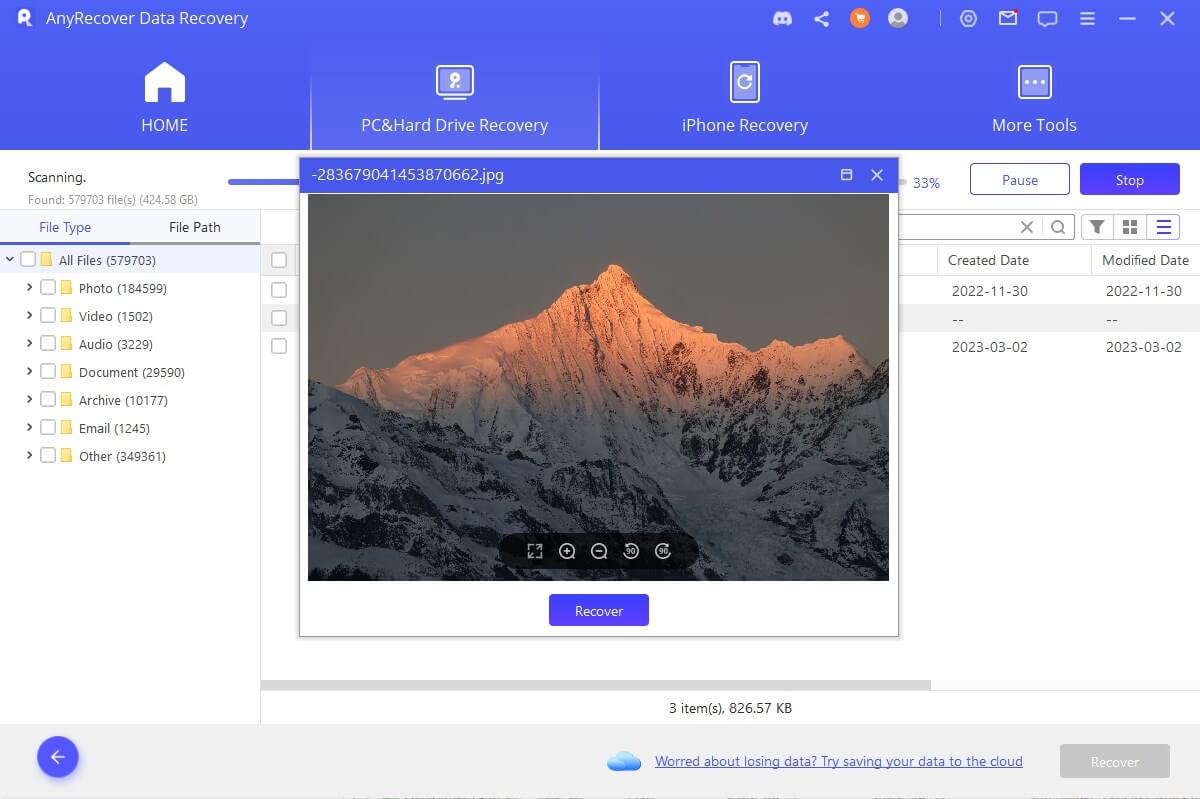 Conclusion
Losing essential data stored on your SD card can be frustrating and stressful, but with the proper recovery software, such as AnyRecover, you can get your files back. Whether you're an amateur computer user or a professional, AnyRecover's user-friendly interface and wide range of supported file types make it a top choice for Sony memory card file rescue. Don't panic – there is hope for recovering your lost data.
AnyRecover offers a free version of this powerful software tool to ensure you get used to the interface before making a purchase. This gives you a certain amount of data that you can recover and free scanning and previewing as much as you want so you can see how effective the software is. Good luck!