For anyone who has formatted a partition of their hard drive, you know how easy it is to lose key data. When you format a drive, it is typically accepted that you have lost the data you have formatted. However, with the right tools, it is possible to get back your data. You simply need to know what you are looking for, and to try out the correct tools.
Before you try and recover formatted partition in Windows 11/10, you might wish to take a quick look at our guide to how this takes place. Then, you can hopefully understand why you have lost your data, how recovery is possible, and then try out the best tool for doing so.
An Overview of Recovering Formatted Partition
1. Common Situations of Formatted Partitions
There are many reasons why you might choose to format a partition on your hard drive. Some of the most common reasons include, but are not limited to:
Your Hard Drive partition was full and needed being cleaned of all data.

You found a corruption or a potential malware presence on your hard drive.

Data has become corrupted and was not accessible, thus making the partition useless.

A power outage has impacted the drives' ability to work, making the partition inaccessible.

A sector has become damaged or corrupted on the Hard Drive, stopping it from being recognised.

Your performance was lagging, and you felt like a fresh format was the best solution.
There are numerous reasons why formatting your HDD might seem like a wise idea. However, before you commit to doing so, you should make sure that you have gotten all of the data you need from the partition. Otherwise, you might need to recover the data yourself.
2. Can You Recover Formatted Partition Data?
Yes, it is possible to recover your partition data that has been formatted, lost, or otherwise damaged. You can do this using third party software; there is no in-built feature within Windows 11/10 to restore partition data yourself. Sadly, there is no cancel or restore option for a formatted partition within the operating system.
It can, though, be dealt with simply by using the right recovery software available for free.
3. Things to Consider Before a Successful Formatted Partition Recovery
Before you go ahead and try to recover a partition, though, we recommend that you think about the following questions:
Are you quick enough? Timing matters when recovering lost partition data.

Have you since formatted the partition again? If so, this could cause issues.

Has the device been damaged physically? This can often impact on recovery success.

Do you have a backup? It is easy to create a backup to ensure future recovery is easier.

Full image backups give you an as-then image of the partition for easier future recovery.
There is often much to think about when recovering a partition, but the above should ensure that you can maximise your chances of success when restoring lost or formatted partition data.
How to Recover Formatted Partitions in Windows 11/10 for Free
If you wish to go ahead and recover formatted partition information, then, you want to make sure you use the right tools. Various options exist out there that you could theoretically try out, but we suggest you take a look at one tool in particular. It is a versatile, free to try out tool that can do the job you need in a fraction of the expected time.
The easiest way to restore your lost data is to use a tool called AnyRecover. AnyRecover has become one of the most popular data recovery tools out there. It can be used not only to restore partitions free, but it can be used for various other data recovery methods.
With extremely high recovery rates and the ability to recover over 1,000 different file types, AnyRecover should have the solutions you need. It can also overcome various problems with partitions, from data loss to failure during formatting.
People tend to use AnyRecover for partition recovery in situations like:
Accidentally deleted the partition themselves.
Lost the partition due to a hardware or software fault.
Formatted the partition without recovering files they need.
Recovering partition files from a RAQ partition.
Locating missing files on a hidden partition you cannot access.
With the ability to recover data, keep deleted data from being overwritten, and providing an easy way to preview lost data so you can find the right files, AnyRecover makes recovery a much easier, less stressful task overall. It even works with various file formats, such as FAT, exFAT, NTFS, HFS+, and APFS.
How to Use AnyRecover to Recover Partition Data
Step 1 Download AnyRecover from the website, you can try it out for free. Install AnyRecover, and activate the software. Select the partition that you wish to restore and find lost data from.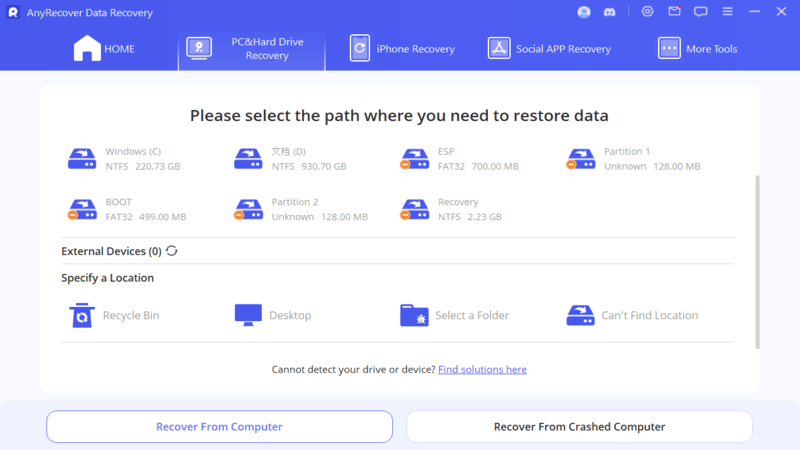 Step 2 This program will scan for the files in the formatted partition you chose.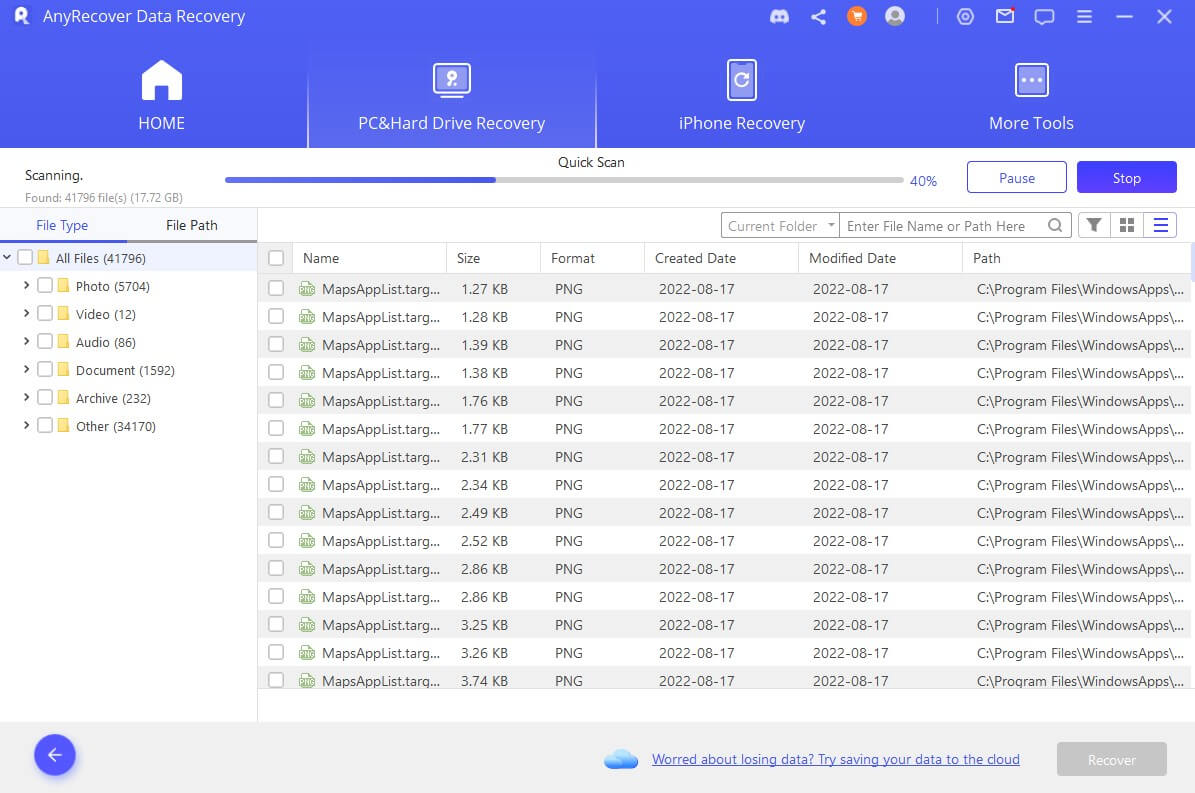 Step 3 Once the scan is complete, select the files you wish to restore and click Recover.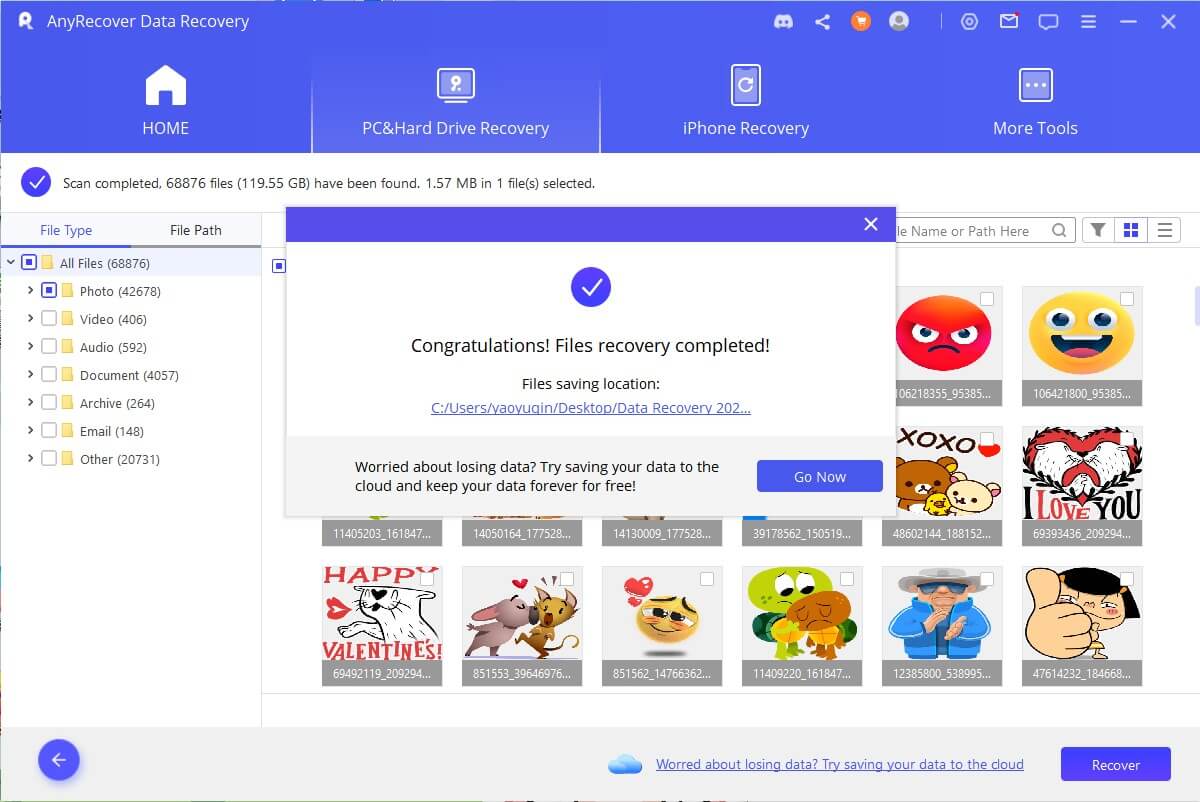 It really is that simple to use AnyRecover to recover lost partition data. If you have worried the situation would be more complex than this, fear not.
Restoring Formattted Partition Has Never Been Easier
Now that you can see that it is possible to restore formatted partition information, you should try it out. The sooner you act, the better. Take a look, then, at the above solutions and try it out for yourself.
With the right tools, just about any issue with your PC can be resolved. With the help of the above tool, though, you can easily recover a formatted partition free of charge. This is very important, because there is no need to pay for this feature.
Thanks to tools like AnyRecover, then, you can easily and effectively restore the partition that you are trying to bring back. Now, you can keep your data accessible and ensure you don't have to miss out again.