Linux users have stumbled upon the problem of Ext4 recovery from time to time. When reinstalling a system or during formatting a disk, you might have accidentally deleted important Ext4 data and this results in the loss of precious unsaved work.
Ext4 works with a file in a much different way than Ext3 or Ext2. Which makes the Ext4 data recovery tougher than it already is. But if you use the right Ext4 recovery tools, the chance of recovering your data becomes higher.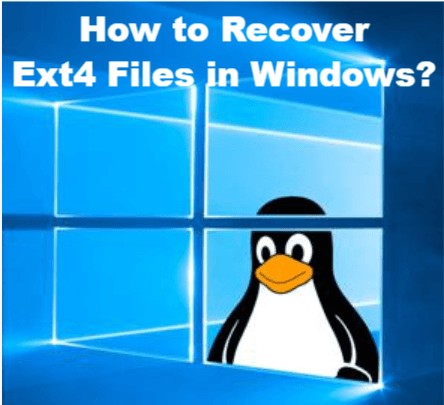 Part 1. An Overview of the Ext4 File System
The Ext4 is the fourth generation of Linux's extended file system in Linux health. This journaling file system was specifically developed for Linux. The system keeps records of the uncommitted changes to the main file system. To do that, it uses a data structure called "journal".
The extended file system was written by Remy Card and released in 1992. The main purpose was to overcome the size limitations of the former Minix System. An extended file system is a computer program. It stores, names, and organizes data. At the same time, it works as a security system. The text can manipulate different objects of the file system, such as files, directories, etc.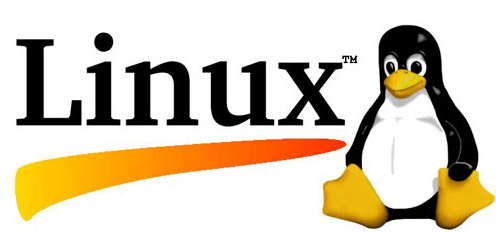 What's So Special About Ext4?
The Ext4 system supports a larger file system. It permits up to one Exbibyte of Filesystem. To compare, Ext3 could support a maximum of sixteen Tebibytes.
Other extended file systems like Ext2 and Ext3 apply block mapping schemes to map files. Whereas, Ext4 uses "extents". Block mapping works well with small files. But, larger files take too much mapping. As a result, there is too much fragmentation and performance slows down. Ext4 applies Extents to avoid the unwanted indirect mapping of a large file. This decreases the fragmentation. As a result, performance is much more improved.
The Ext3 file system reserves a mere 128 bytes for inodes. Whereas, Ext4 boasts a 256-byte inode. Also, Ext4 stores a file's modified time in nanoseconds while Ext3 saves it in seconds. In other words, Ext4 has greater accuracy.
Another great thing about Ext4 is its backward compatibility. An Ext3 system can easily migrate Ext4. You don't have to reinstall or format the operating system.
Part 2. Common Causes Of Data Loss from Ext4 Linux Partition
Free Ext4 recovery tools like AnyRecover have made it very easy to undelete Ext4 files. Anyone can go online and recover Ext4 partition data. You don't need to be tech buff to do it. But still, being aware of the common causes of Ext4 data loss can't be a bad thing.
Ext4 files get lost if someone accidentally deletes their Linux partition. This mainly happens when you manage the disk partition. Managing a disk partition requires a partition manager. And these partition managers might delete the Linux partition if you apply it incorrectly.

Another common reason for Ext4 data loss is disk re-partition. When the user is re-partitioning a hard disk, they might mistakenly format the file and delete the partition. Other times, the user will do everything right. Still, it might show an unexpected error and subsequent data loss. 

Errors can occur in the partition table from external factors. Like, Inadequate device memory, or abruptly shutting them down. This creates a file system error. Consequently, files are lost from the system.

If the extended drive becomes inaccessible, it can result in data loss. A broken Superblock might be responsible for the drive to become like this.

Most people start looking for an Ext4 recovery tool after they have re-installed their system. When you reinstall a system, absolute care is necessary. The user must have a clear understanding of which checkbox he is choosing. If you click the wrong option, the system will delete your partition as soon as the installation completes.

Some users confuse the "Factory Reset" button as a version of "refresh". As a result, many people unknowingly reset their devices to factory settings and lose data from their local disk. 
Part 3. Matters Needing Attention Before Ext4 File Recovery
Ext4 recovery is quite difficult. This is because Ext4 breaks up the file into extents. So, before you proceed with the following successful Ext4 file recovery, there are several things you have to pay attention to.
Make sure your disk is in good physical condition. Any physical failure including making abnormal noises and clicks will decrease the chance of Ext4 data recovery.

Do not perform any actions or create new files on the disk as they will overwrite your previous data and make you lose them forever.
Part 4. How to Undelete Ext4 Files
Ext4 recovery can become easy if you use the right tool to undelete Ext4 files. AnyRecover is a tool that fits all the criteria. It's free and It's easy to use. It has a high recovery rate. Why does AnyRecover undelete Ext4 files? Just check out some stunning features of this program.

AnyRecover's Key Features:
Supports different file systems like Ext4, ReFs, NTFS, FAT32, exFAT,etc.
Recovers 1000+ types of files such as photos, documents and other media data.
Compatible with both Windows and Mac computers.
The steps are quite easy and the interface is really user-friendly.
Each user could recover 8 files for free, no size limit.
Follow These 3 Easy Steps to Perform Ext4 File Recovery with AnyRecover:
Step 1 First, you have to download AnyRecover. After that, install it on your device. The process might take a few minutes. When it completes, launch the software on your device.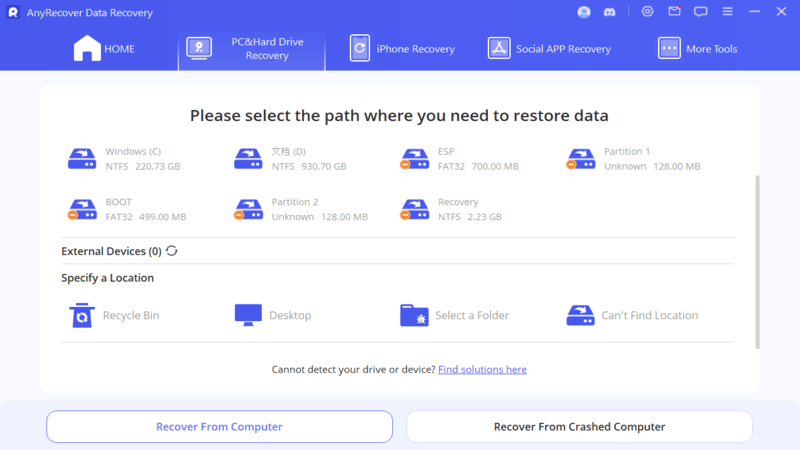 Step 2 After launching, the AnyRecover interface would appear on your screen. This will show all the possible locations for Ext4 data recovery. Select a hard drive. Then, AnyRecover would scan the location and list the files.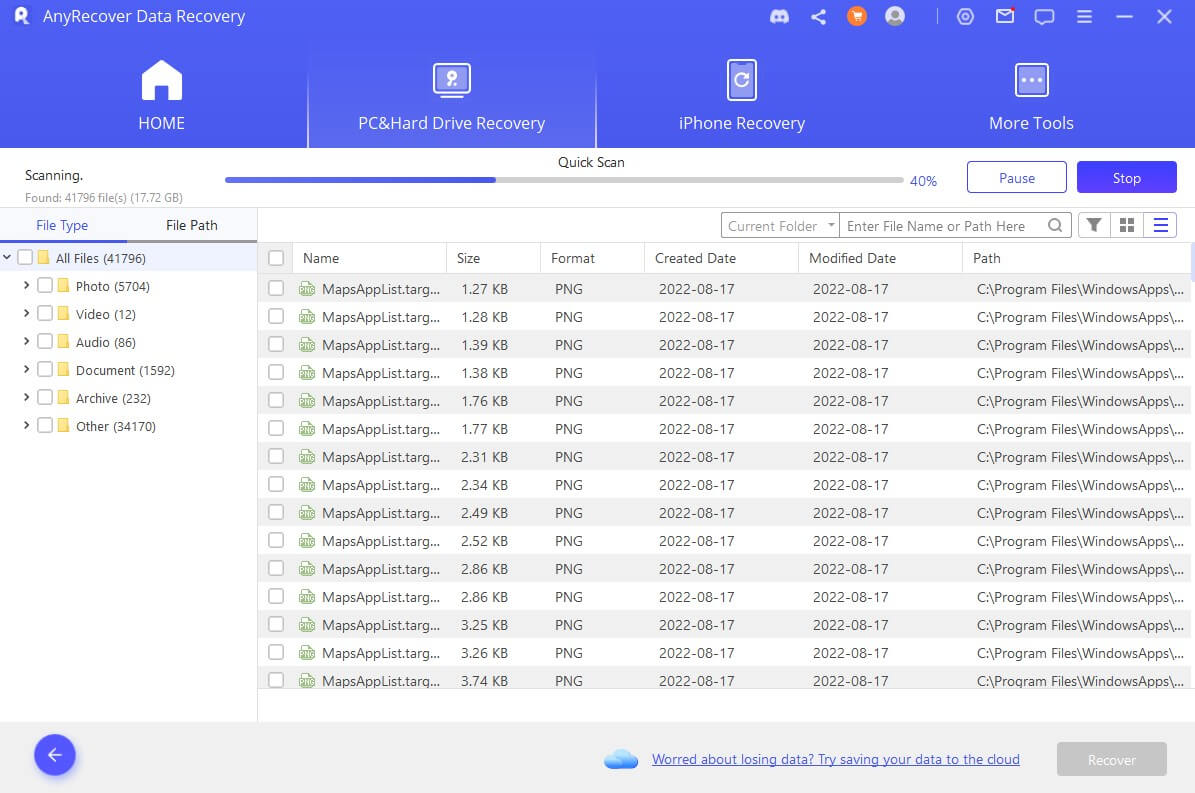 Step 3 You can recover the files that need recovering and restore them to their original quality.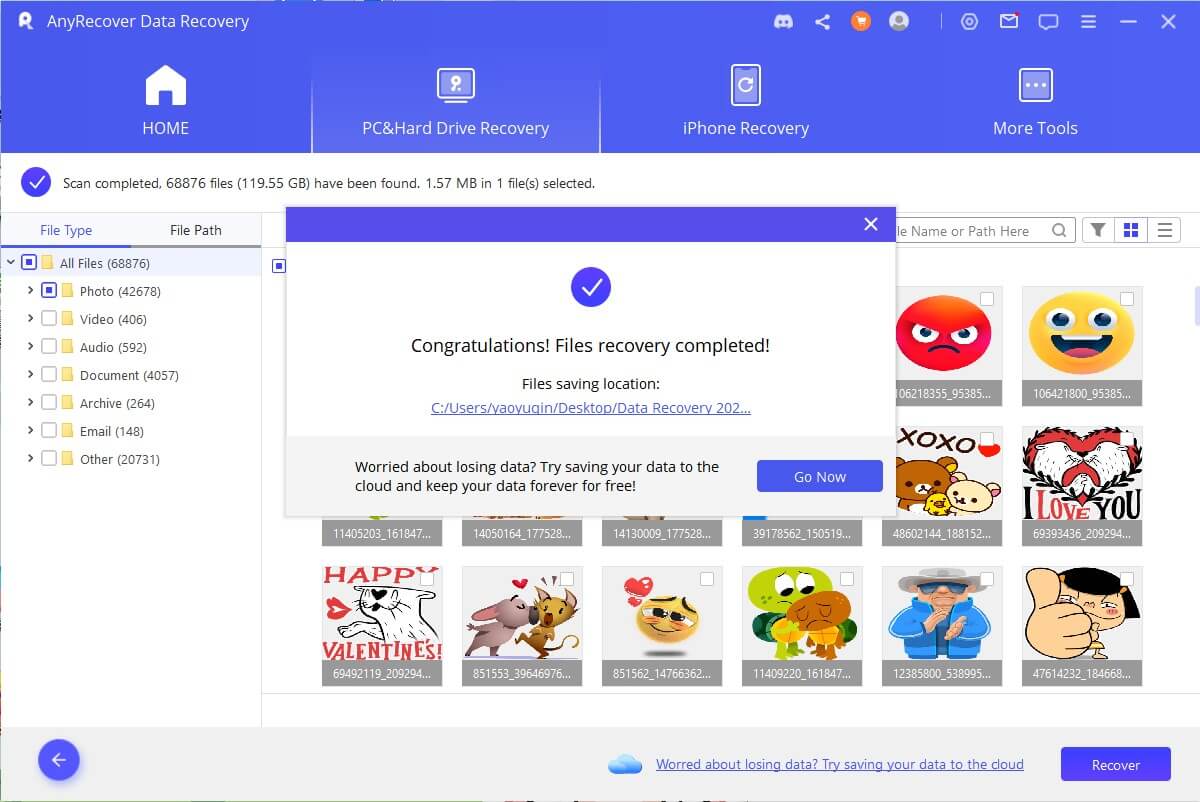 Conclusion
Ext4 recovery in Linux health is difficult due to the same reason for which Ext4 performs better than its predecessors. Using the right Ext4 data recovery will ensure that you can undelete Ext4 files at a hundred percent rate. Following my instructions and you can easily recover files from ext4 partition using AnyRecover Ext4 Recovery Tools. Try to download it free today!