The "SD Card error" issue is a prevalent problem across various GoPro camera models, including the latest GoPro Hero. In many cases, this error can result in the loss of all your previously recorded videos and photos stored on the SD card. To make matters worse, you won't be able to capture and save new media on the card, which can be highly inconvenient when you're on the go and don't have an extra SD card with you. In this article, we are going to tell you more about this error, plus how you can fix GoPro sd card error.
Part 1.Why Does My Gopro Says SD card error?
There are a number of reasons why the error may be occurring. They include the following:
Incorrect Formatting
File System Damage
Incompatible PC Card Reader
Corrupted Disk Structure
Power Fluctuations
Malware or Virus Infection
Turning Off the Camera During File Processing
Removing the Card Without Powering Off the Camera
Part 2: How to fix GoPro SD Card Error
Here are 7 of the most effective ways to fix the error:
1

Method 1: Connect the SD card to another camera

The initial troubleshooting step to consider is attempting to use the SD card with a different camera. Occasionally, the SD card error may be a result of compatibility problems or issues related to drivers. Consequently, before attempting alternative solutions, it's essential to confirm whether the problem lies with the card itself. So, try inserting the card into another camera model and assess whether the error persists. If the other camera also displays the same error, it indicates that the SD card is either corrupted or experiencing another issue. In this case, you will need to perform a complete format of the SD card.
2

Method 2: Scan SD errors with CHKDSK

You can also use the CHKDSK command to look for potential errors.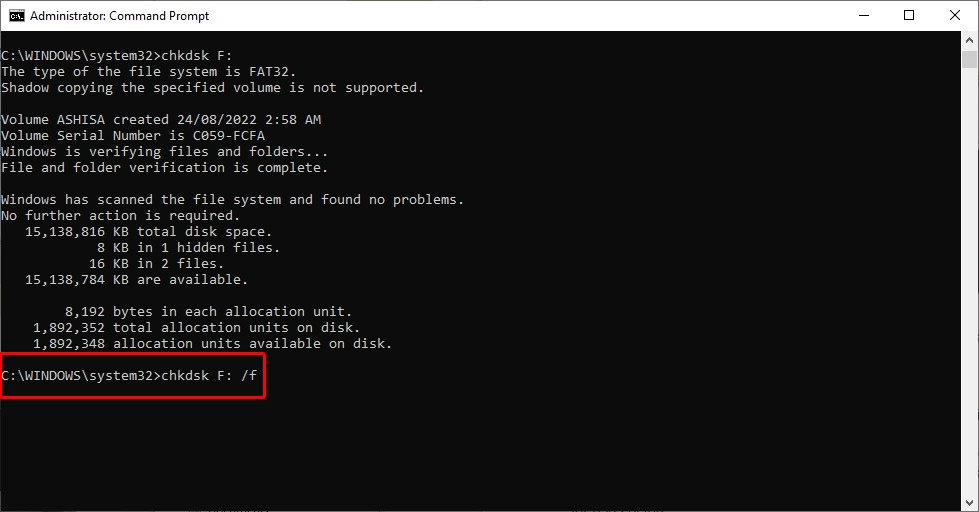 To format your SD card using a computer, first, insert the card and determine its drive letter under "Devices with Removable Storage." Then, open a command prompt with administrator privileges by searching for "CMD" in the Start menu. In the command prompt, run "chkdsk" followed by the drive letter and "/f" to initiate the formatting process.
3

Method 3: Use AnyRecover data recovery tool to fix GoPro SD error

If all the methods fail, you can use the Anyrecover tool, which will not only help recover data due to GoPro SD error, but will also fix corrupted files files from SD card. As one of the top SD card recovery software, AnyRecover is exceptionally user-friendly,providing a perfect solution for those users seeking to recover any data lost when trying to fix the error. With that said, here is how you can use this tool.

Key Features of AnyRecover:
Retrieve GoPro files from different scenarios, including accidental deletion, SD card not showing up, formatting, or even a damaged/crashed SD card.
AnyRecover can recover data from any computers, iPhone devices and storage device, like SD card used in GoPro camera and other digital devices, USB drives, HDD, hard drives, etc.
Supports over 1000 different file types including document, photo, video, audio, email and many others.
Data can be recovered without overwriting the existing one, and only the user has access to it.
There's a 98% chance of recovering your files.
Step 1 – download and install the AnyRecover tool on your PC, and then connect your GoPro SD card to your device with sd card reader.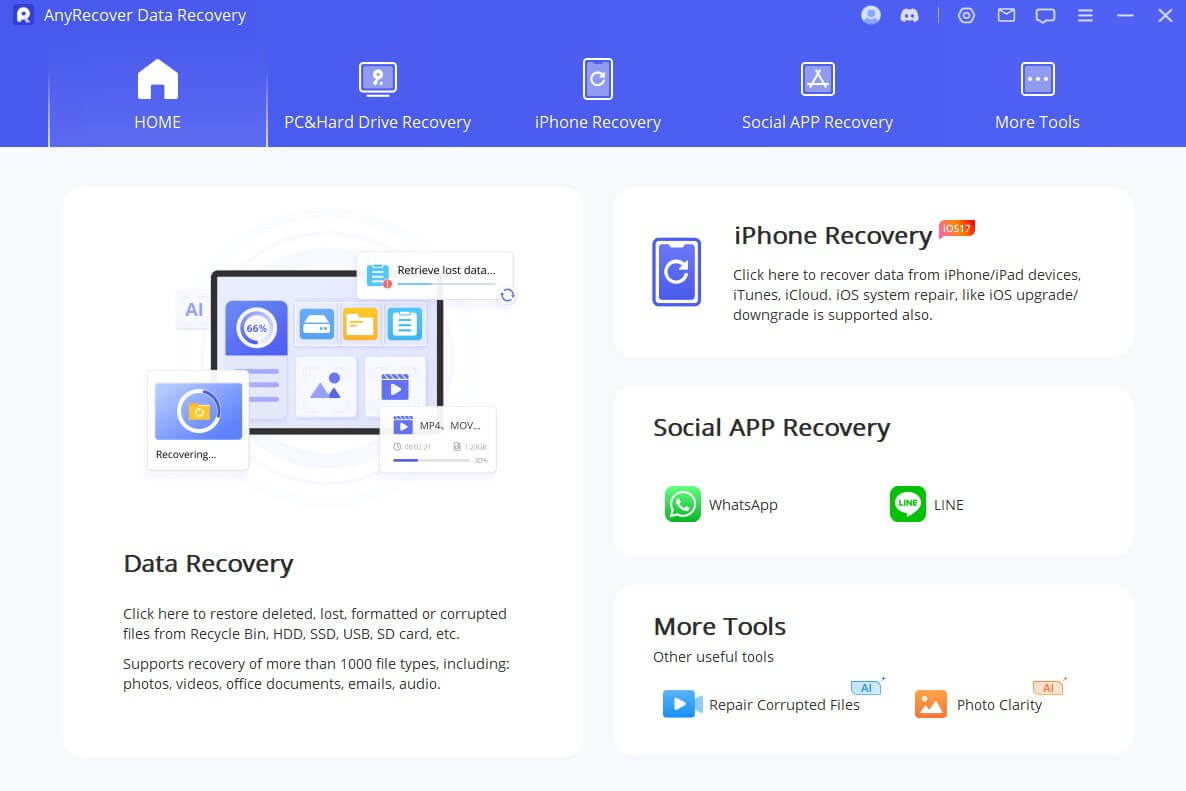 Step 2 – select "data recovery", and then choose "External Devices"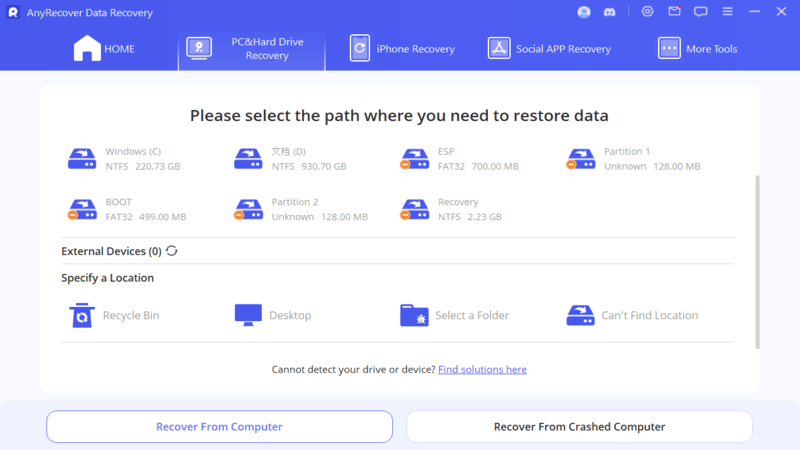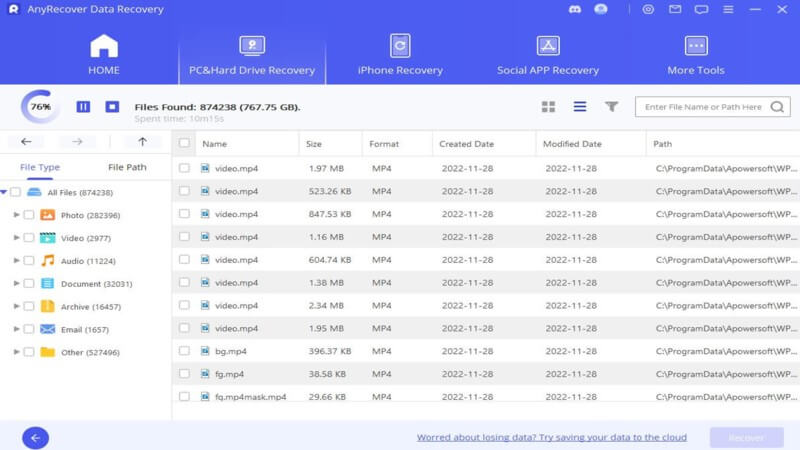 Step 3 – preview and recover the lost files due to GoPro SD card error
Step 4 – then scan and preview the files on the SD card to recover any file that has been lost. Once the scan is complete, all the files will be listed for you to preview and recover.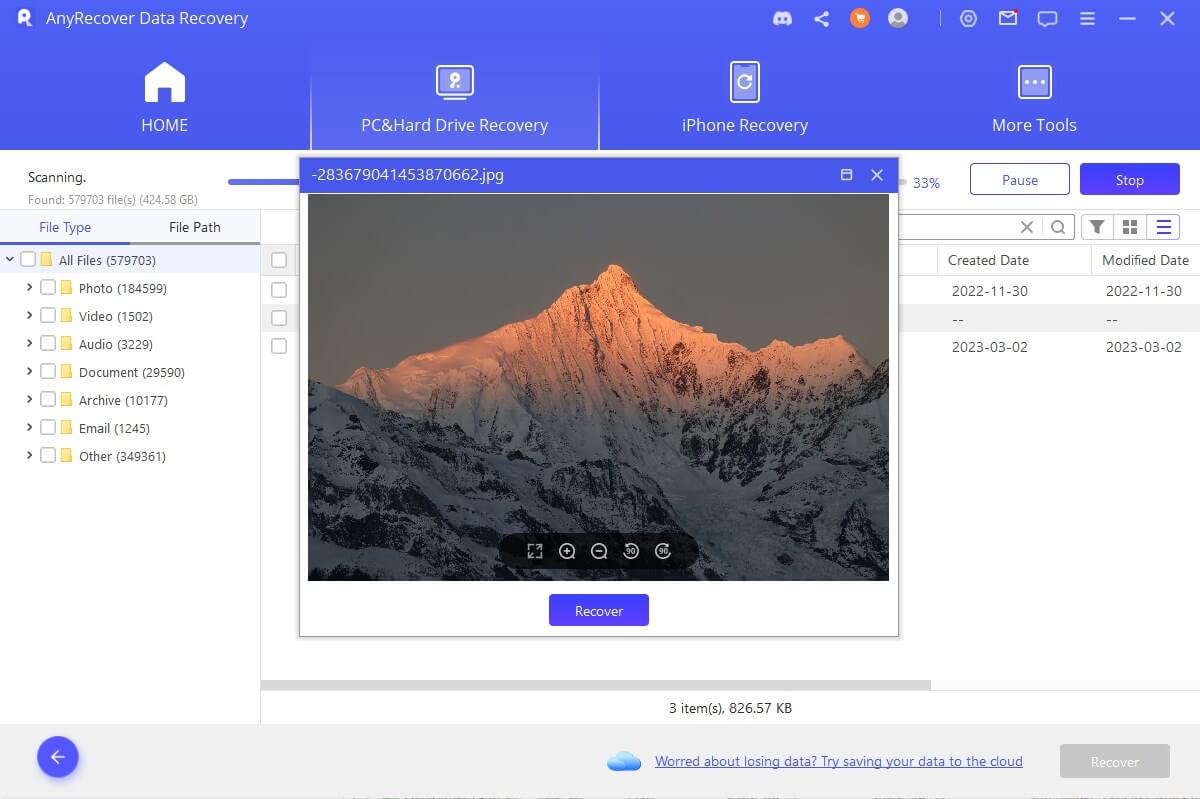 Compared to data recovery services, AnyRecover software allows you to restore data from SD card by yourself, ensuring your privacy and saving your time.
4

Method 4: Format the SD card

Formatting essentially wipes out everything on the card, making it possible to remove the error in the process. To format, follow these steps:
Access the Settings menu and choose the Trash Icon.
Within the menu, locate the option to Format your SD card.
Alternatively, you can format the card using a computer.
Insert the card into your computer and right-click on it.
You will find the Format Card option. Click on it to initiate the formatting process.
4

Method 5: Reinstall the driver

This is another effective solution to the SD card error. To do this, all you need to do is Access your computer and click on "My Computer." Select the "Manage" option and access the Device Manager. In the Device Manager, locate and double-click on "Disk drives. Right-click on the removable drive option. Choose the "Uninstall" option and confirm the action. Afterward, disconnect the SD card from your device and proceed to restart your computer.
6

Method 6: Consider using another SD card

When employing a low-quality SD card, it will exhibit sluggish read and write speeds. This translates to extended processing times for the files stored on the card. Consequently, it is advisable to opt for a superior-quality SD card when using a GoPro.
7

Method 7: Clean the SD card

Cleaning your GoPro SD card can be categorized as physical or internal. Physical cleaning involves removing dust and dirt particles using a soft cloth, while internal cleaning entails deleting files, clearing cache memory, and checking for malware or viruses. The type of fix required depends on the SD card used, so using a high-quality card is recommended to prevent errors.
Part 3: Video guide on How to Recover Deleted Files from Gopro SD Card
Conclusion
Although GoPro SD card errors can occasionally happen without warning, there are steps GoPro users can take to minimize the chances of encountering such issues. In the unfortunate event of an SD card error, the provided solutions can be applied to address the problem. The key priority is to ensure that you do not lose any valuable photos or videos due to these errors, which is where the Anyrecover tool comes in.