The data is one of the most essential aspects, and no one intends to lose the important data at any cost. Unfortunately, you may face the situation when you end up losing personal data.
How would you retrieve the lost data if it gets lost? EaseUS Data Recovery Wizard emerges as one of the sensational ways to retrieve lost data. This EaseUS Data Recovery review demonstrates how good this recovery tool is, and you'll also get to know about its best alternative.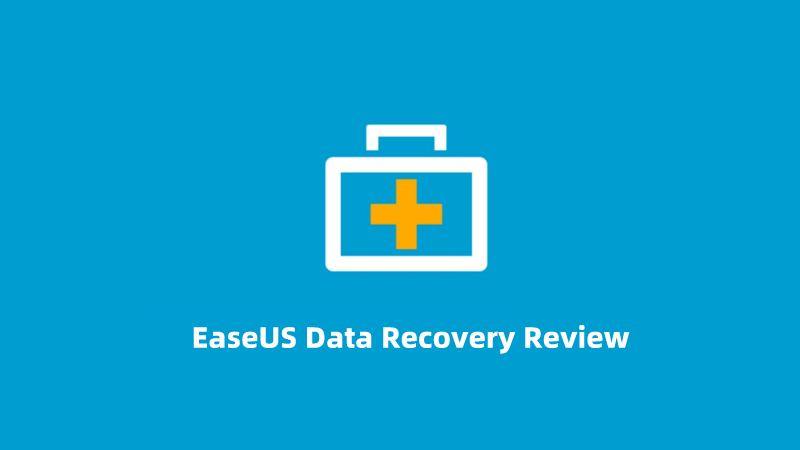 Part 1. EaseUS Data Recovery Wizard Review
1.1 EaseUs Main Features & Version & Prices
EaseUS Data Recovery Wizard is a brilliant tool to retrieve accidentally deleted data. It is a popular tool and has been used by millions of people around the globe.
Regardless of which type of data you'd like to get back, EaseUS Data Recovery Wizard empowers you to get back the data in a few clicks. Apart from offering quick scanning, EaseUS Data Recovery Wizard also doesn't affect the quality of data.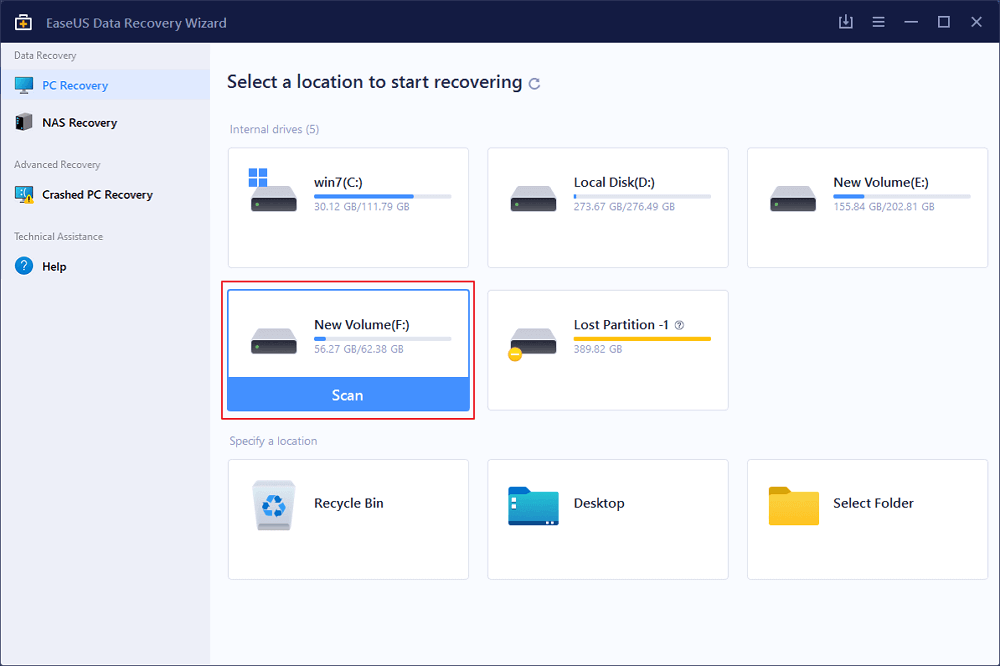 Features:
Allows you to recover deleted or lost documents, files, music, audio, and emails

Lets you get back the data from emptied recycle bins, formatted hard drives, camcorders, digital cameras, flash drives, memory cards, and more

Support data recovery for formatting, sudden deletion, virus attacks, hard drive corruption, and more
Versions:
EaseUS Data Recovery Wizard offers two versions, including the professional and free version. With the free version, you can unlock the basic features, but accessing the advanced features will only be possible when you acquire the premium package. You can review the requirements, preferences, and budget before opting for a plan.
Pricing:
The EaseUS Data Recovery review suggests you use this data recovery tool to get back the lost data, and rightly so. How much is easeus data recovery? You can acquire the premium of the EaseUS Data Recovery tool by paying the affordable Price.
Monthly $69.95/monthly
Annual: $99.95
Lifetime: $149.95
1.2 Pros and Cons of EaseUS Data Recovery Wizard
Pros
Manageable user interface.
High end preview quality.
Improve the quality of the recovered data.
Cons
The premium package is a bit expensive.
It doesn't allow you to recover data from a particular folder.
Mac and Windows data recovery are two versions that need to be purchased separately.
1.3 True User review of EaseUS Data Recovery Software
Brian Moore, giving five stars to the Data Recovery Wizard free, says that he accidentally ended up reinstalling and reformatting Windows on a hard drive. Since that hard drive had the important photos, they all got deleted. After searching for multiple tools, Brian Moore finally found the EaseUS Data Recovery software, and it really helped Moore to get back the photos.
Part 2. Better Alternative to EaseUS Data Recovery - iMyFone AnyRecover
2.1. AnyRecover-Best Data Recovery Expert
The EaseUS Data Recovery review indicates that using this tool is surely worth a try. However, some shortcomings stop you from using the EaseUS Data Recovery as it could take extra time to recover the lost data. Moreover, this data recovery tool also can't get back the lost data from the specific folders.
Anyrecover, on the other hand, is one of the most exceptional tools that empower you to scan for lost data in a few clicks. While there are plenty of Data Recovery softwares on the market, very few are as comprehensive as AnyRecover. The utility is available not just for Windows and Mac but is also designed to recover data from iOS devices. On top of that, AnyRecover also supports multiple storage devices, and retrieving 1000+ types of data is only a matter of a few moments.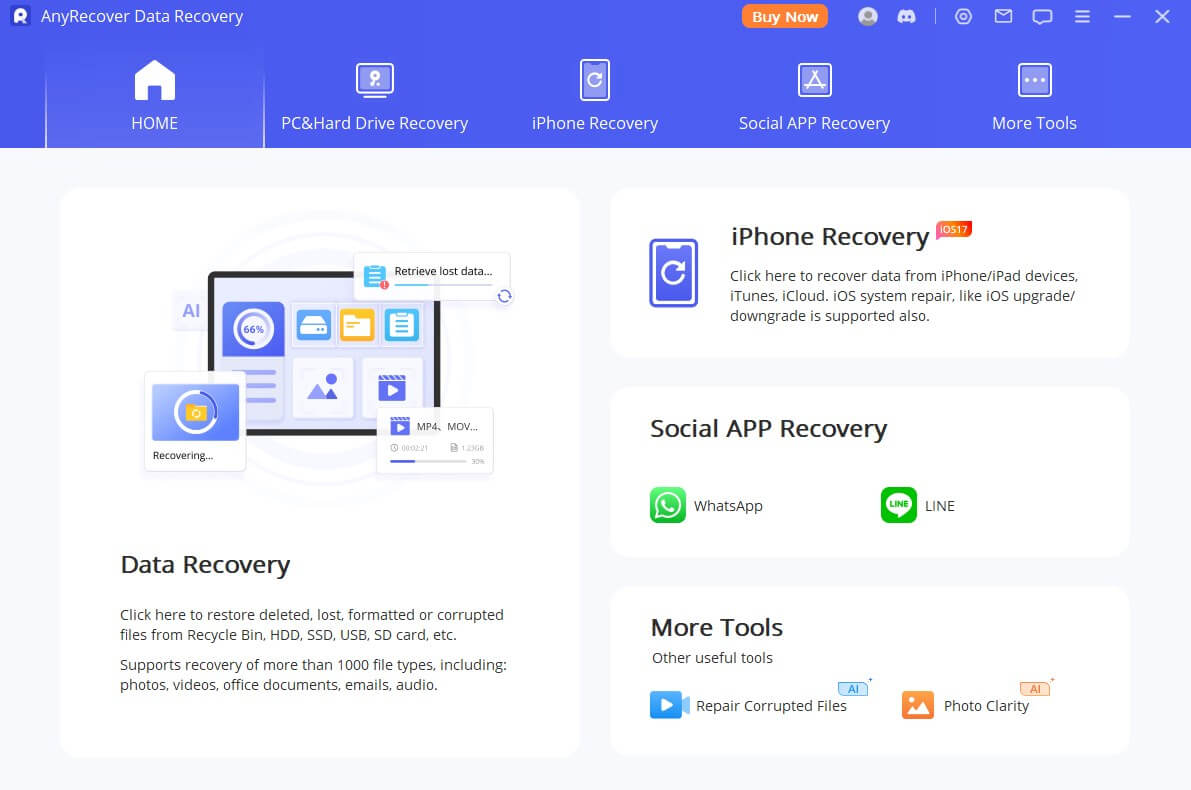 AnyRecover Key features include:
All-in-one data tool supports multiple storage devices,including Windows, Mac, iOS devices,HDD, SSD, USB, SD card, etc.
Supports data recovery from System Crashed Computer and Formatted Devices.
AnyRecover is utterly developed to recover over 1000 different formats of photos, videos, documents and emails, etc.
You could also preview your data before recovering it.
This software is developed to recover all the data in its original form without overwriting it.
It is 100% safe and easy to use.
2.2. Comparison between EaseUS Data Recovery Wizard and AnyRecover
| | EaseUS Data Recovery Wizard | AnyRecover |
| --- | --- | --- |
| Easy of use | | |
| Price | $69.95/monthly | $59.99/monthly |
| Supported Platforms | Windows/Mac | 3-in-1: Windows+Mac+iPhone |
| RAW Support | | |
| Repair Corrupted Files | Limited support | Document/Photo/Video Repair |
| Social App Data Recovery | | |
| Recommend level | | |
AnyRecover edges past the EaseUS Data Recovery courtesy of some unique features. For instance, AnyRecover supports both Mac and Windows recovery and getting back the data from specific folders. Unfortunately, you can't relate these two things with the EaseUS Data Recovery.
Part 3. FAQs about EaseUS Data Recovery
3.1 Is EaseUS data recovery safe?
EaseUS Data Recovery Safe is 100% safe to use, and it doesn't make personal information vulnerable to any attack. Hence, you can take the services of the EaseUS Data Recovery software without worrying about the security of your computer and personal information.
3.2 How long does EaseUS data recovery take?
The amount of time the EaseUS Data Recovery tool takes to get back the lost data depends upon the internet speed and premium package. It also relies upon the quantity of the data you're going to recover, as retrieving a few files is possible within a few minutes.
Conclusion
After looking at the queries of many people wanting to recover the lost data, we decided to opt for the EaseUS Data Recovery review. While reviewing this wonderful tool, we've discovered that it is one of the most reliable tools that empower you to recover lost data.
The EaseUS reviews are also encouraging and will ask you to try using this tool. However, EaseUS Data Recovery software doesn't prompt recovering the specific files on the folder, so we've listed AnyRecover as the best alternative to EaseUS.
Anyrecover is by far the best tool that, apart from retrieving the lost data in a few moments, enables you to get back all the data in original quality. The fast scanning speed and previewing abilities ensure that you won't face any issues while getting the data back.

AnyRecover Data Recovery
All-in-one data recovery for Windows, Mac and iPhone devices.