"I have been trying to add a PST file to Outlook and it is not recognized as an Outlook data file, please help me to fix this error!"
Outlook is a very useful email client, but it isn't without its flaws. One particular error that users reportedly encounter is "the file is not an Outlook data file". If this is something you've seen then don't worry, we've got some solutions for you to try.

How to Fix "The File is Not an Outlook Data File"?
After a lot of research and careful testing, our team was able to find out what the most effective solutions for this error are. Check them out below.
1. Verify Your PST File is Not "Read-Only"
Attempting to open a PST file that's"Read-Only" can cause complications as Outlook won't be able to make the required changes.
Step #1 - Locate the PST file and right-click on it.
Step #2 - Select "Properties"  and a window will pop up.
Step #3 - Under the "General" tab, uncheck the "Read-Only" setting.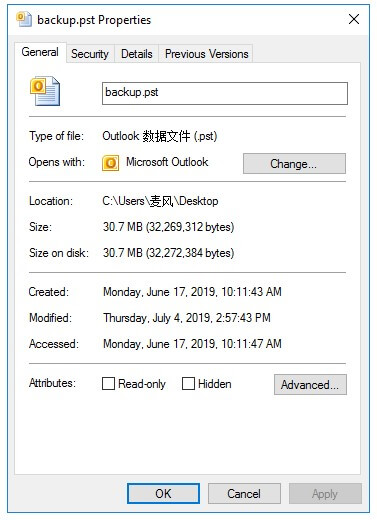 Additionally, if you're accessing a file from a USB flash drive, try copying it to your computer's storage instead. Both of these solutions can resolve "Read-Only" issues.
2. Fix "The file is not an Outlook data file" with ScanPST
If the file issue is internal, then verifying that the file isn't Read-Only won't help. Fortunately, when you install Outlook, it comes with a built-in tool called ScanPST which scans the file and attempts to repair any internal errors. Here's how to access and use it.
Step #1 - Open a folder window and go to the location "C:\Program Files\Microsoft Office\Office16".
Note: the install folder location will differ depending on if you changed the default install location and what version of Microsoft Office you use.
Step #2 - After you are in the install folder, run the tool "ScanPST".
Step #3 - Click the "Browser" button and select the PST file that you can't open.
Step #4 - Click on "Start" and the tool will now begin a scan.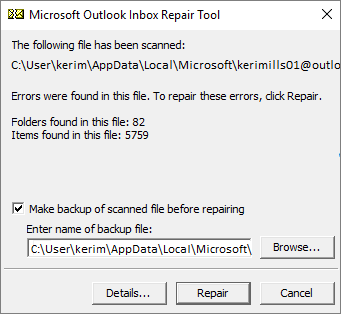 Step #5 - After the scan is complete, if any errors are found then you must click "Repair".
Step #6 - In just a few minutes the repair will be complete.
Limits of ScanPST
Not many programs come with built-in repair tools which is why using ScanPST to fix "the file is not an Outlook data file" is worth trying. However, there are some limitations to this tool:
You cannot use ScanPST to repair PST files that are larger than 2GB

Some versions of Microsoft Office don't include ScanPST

If you chose the custom install option, you may not have ScanPST

If the file has a lot of corruption then it may not be repairable



Overall though, it's definitely worth checking out ScanPST.
3. Fix "The file is not an Outlook data file" with iMyFone ScanOutlook
Finally, we have iMyFone ScanOutlook, a new and incredible tool for repairing various Outlook problems.
There's no doubting that iMyFone ScanOutlook is an impressive solution and because of this, it's the perfect way to fix the file is not an Outlook data file. Find out how you can use it for this by following the steps below.
Step #1 - Download and install iMyFone ScanOutlook on your computer, from its home interface select the PST file you want to fix.
Step #2 - Once you select the file, press the "Repair" button.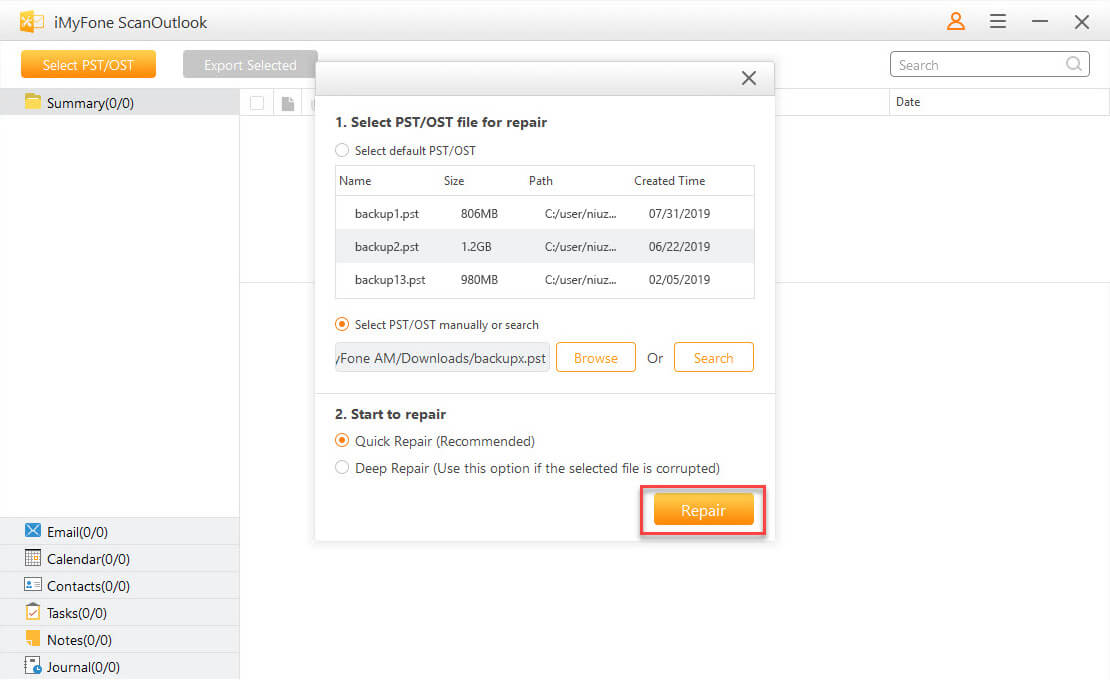 Step #3 - After iMyFone ScanOutlook finishes the repair you'll be shown a preview of the emails that were recovered. Lastly, click "Export Seleted". You can now try importing the repaired PST file to Outlook.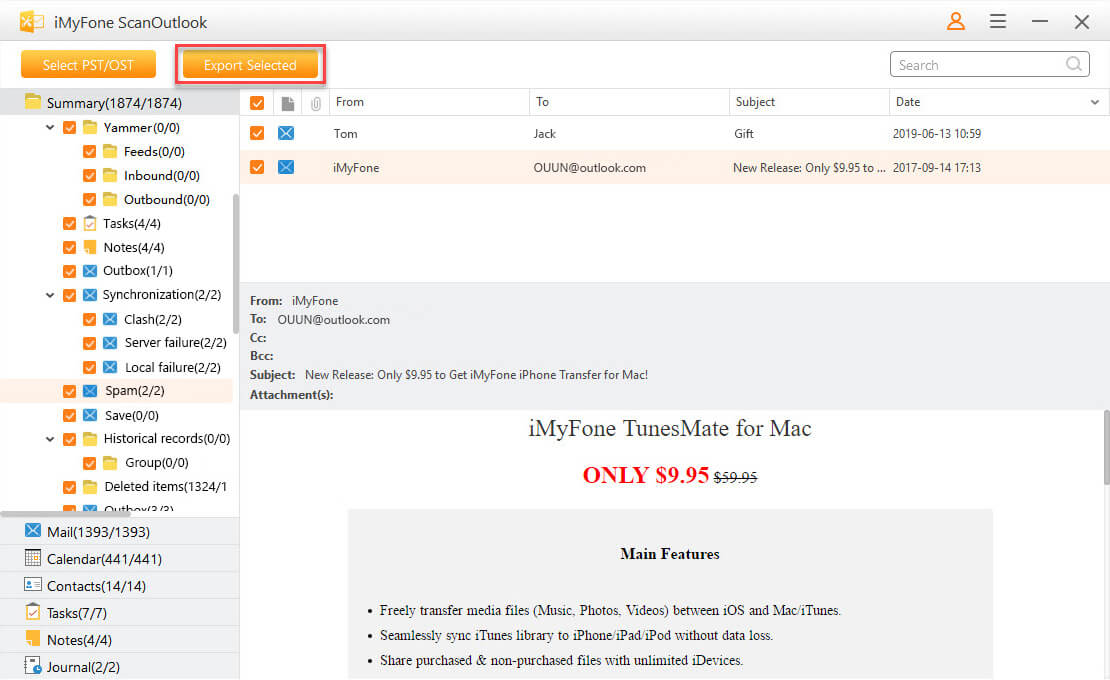 It's that simple. Once you've used iMyFone ScanOutlook to repair your PST file, the Outlook errors will be gone. Even better is that after the PST file is repaired you don't have to recover everything in the file - if there is a specific email you want to recover then you can do exactly that!
Conclusion
All of these are effective fixes for the file is not an Outlook data file. ScanPST will often work as will changing the Read-Only setting but in some cases, you might find yourself using iMyFone ScanOutlook. This program is easy to use and will quickly repair your Outlook files!