"I remember the first time I had an Outlook account I always wondered what the search folder in Outlook was for. Last week I unintentionally deleted the folder. Months before then I had my friend scan some important files and send them to me. Since I knew the content of the files and had no use for them at that moment, I left them unread. Fast forward to 3 days after the search folder was deleted, I couldn't find my scanned files. I got a response online and I was told Outlook unread folders after a while was moved to the search folder. I had to look for a way to retrieve these files and these were the answers I got."
How to Retrieve Unread Folder in Outlook
(Outlook) being one of the most used mail messaging platforms. There are however certain flaws about outlook. Unlike the other mailing platforms, Outlook unread folders are moved to the search folder if left for a long time unread. When this happens, these are what you should do to retrieve these folders:
Method 1: Restore Unread Folder in Outlook through Search Folder
For Outlook 2003 and 2007
1. On the toolbar click on file and then navigate to "new". In the dialog box click on search folder or simply just hit Ctrl + Shift + P.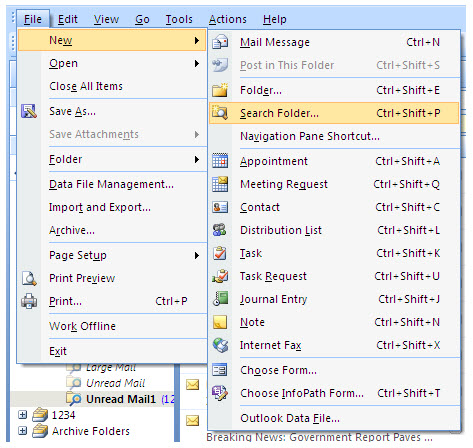 2. A pop-up box comes up title "New Search Folder". Under the reading mail option, select "Unread mail" and click "ok".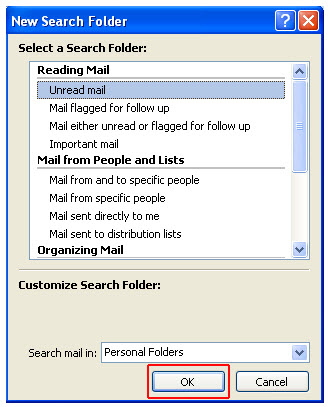 Note: This method works only for restoring the default search folder. The Outlook unread folder can be found in the search folder.
For Outlook 2010 and 2013
On the navigation bar, right-click on "Search folder" and then click "New Search Folder".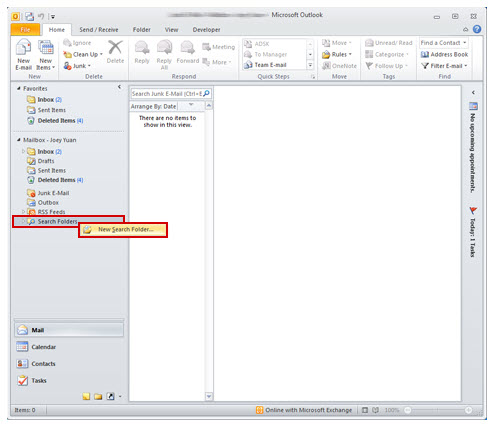 On the dialog box titled "New Search Folder", select the option "Unread mail" and click "OK". When this is done, an Outlook Unread folder is created which contains the unread mail. This folder can also be found in the navigation pane.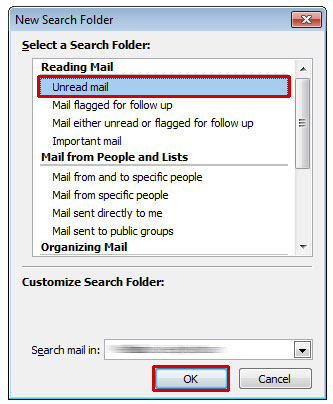 To make Outlook unread folder appear in favorites, right-click on the "Unread Folder" in the "Search Folder" and select the option "Show in Favorites" in the menu.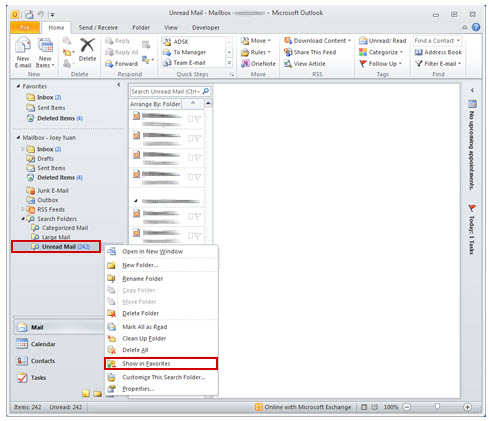 Method 2: Recover Corrupted Unread Folder with iMyFone ScanOutlook
When files become corrupted in outlook, only two things can be done: either the file is discarded or repaired. One tool you can trust to effectively repair your file is ScanOutlook. ScanOutlook is an Outlook repair tool used to repair corrupted or damaged files.
Steps to Recover Corrupted Unread Folder from Outlook with ScanOutlook
Step 1. Download and launch ScanOutlook on your PC, then choose the files you want to recover, there are 3 options available:
a). Select default PST/OST: ScanOutlook can automatically load Outlook data files in the default location, just choose these you need from the path.
b). Select PST/OST manually: If you can't find your lost files in the default location, then use this option to select and open Outlook data manually.
c). Search PST/OST:  If you don't know the particular location, click "Search" to browse and select a folder then search for all Outlook files in the selected folder.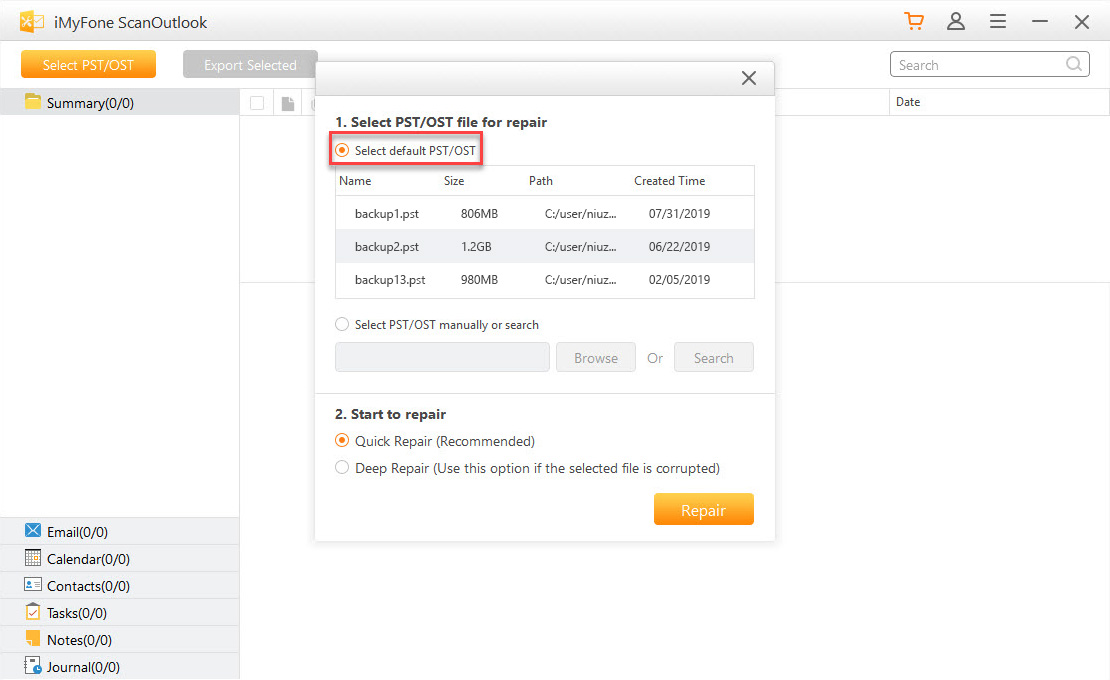 Step 2. After choosing the files you want to repair, click on "Repair" button to begin the process. You can choose from the two repair modes:
a). Quick repair for faster repair of PST or OST file.
b). Deep repair to repair corrupted PST/OST files.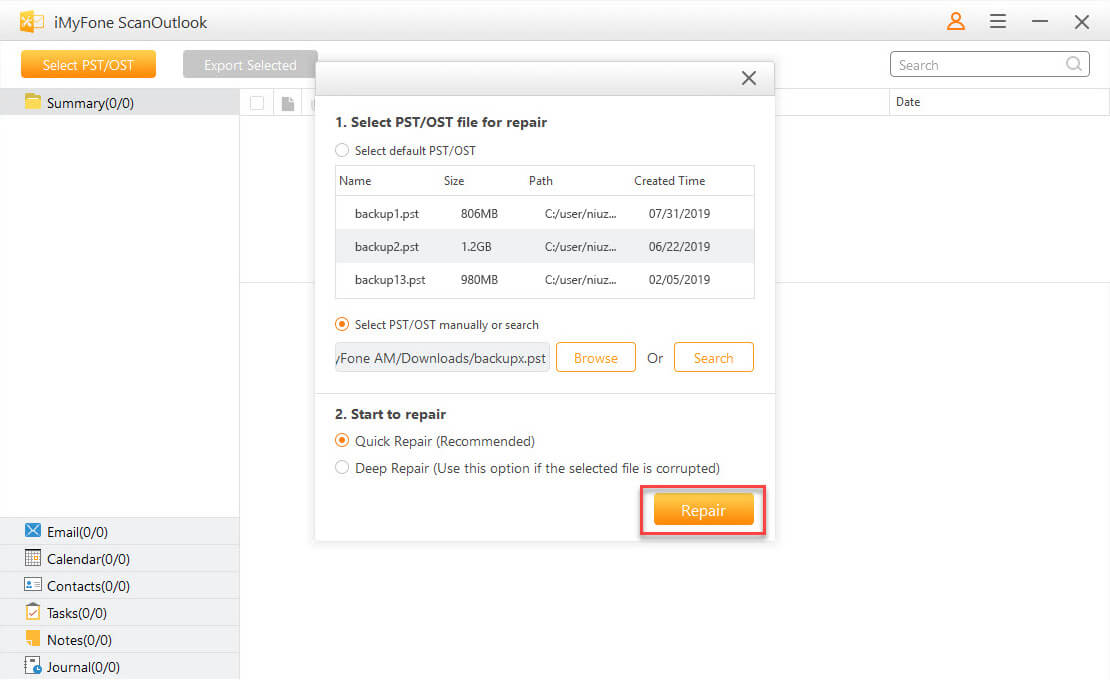 Step 3. When the repair completes, all repaired files would be displayed at the left panel. You can click to preview them before recovering.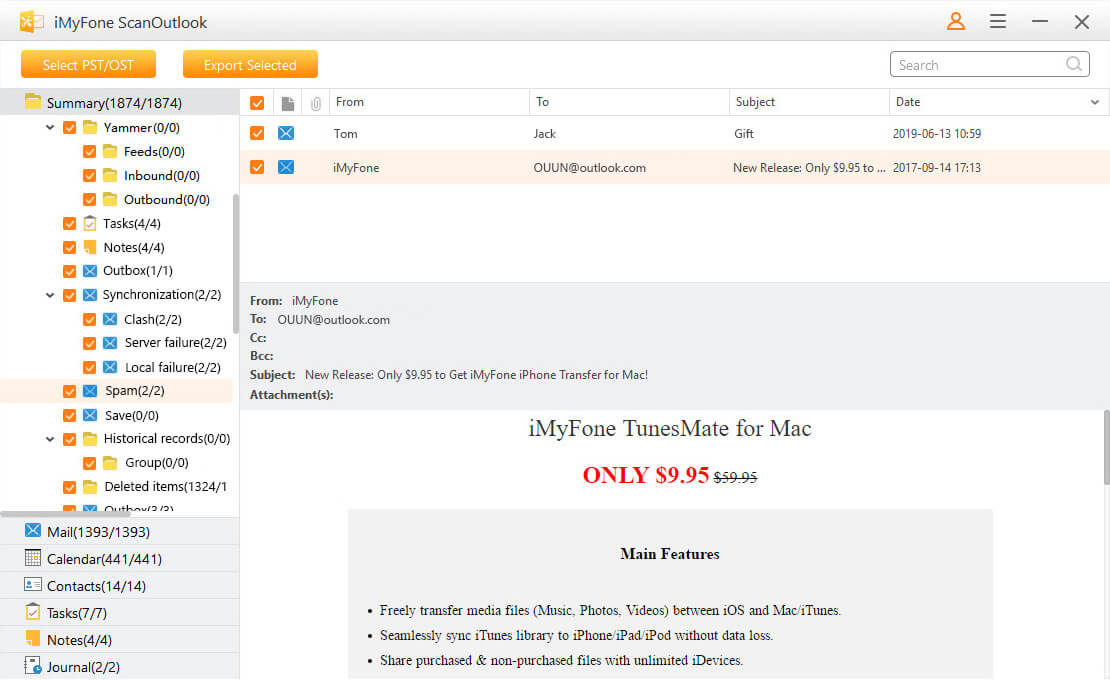 Step 4. Once you are sure, choose the files you want, then click on "Export Selected". Do not forget to select a targeted location and set a file format.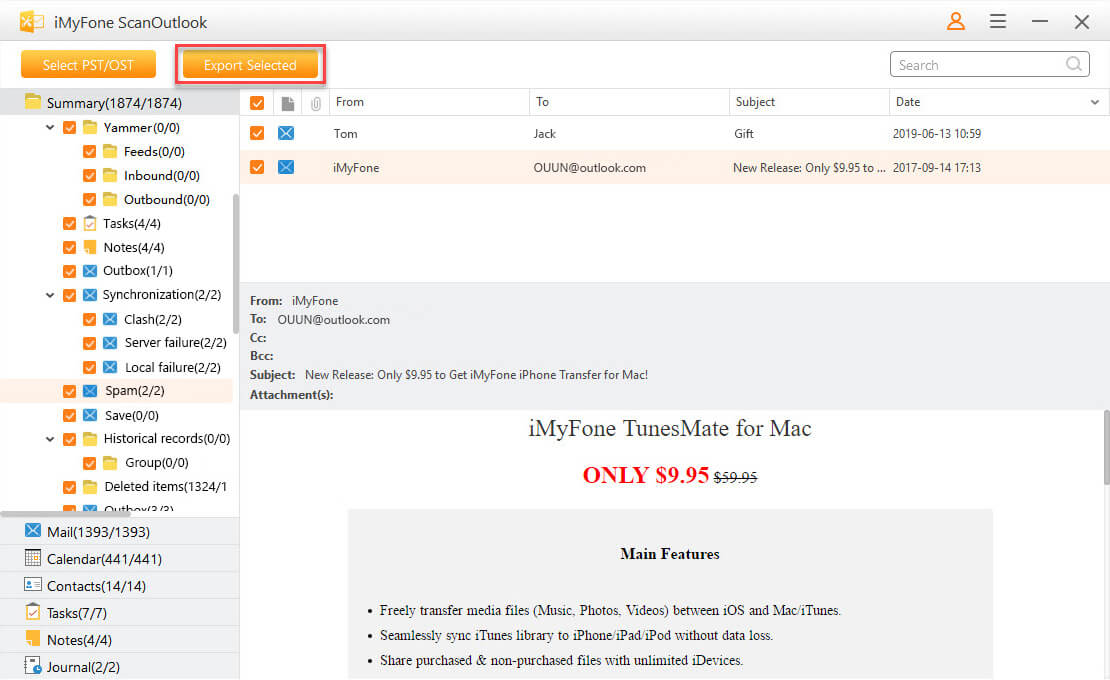 Part 2: How to View Unread Emails in Outlook 2010
For reasons unknown, Outlook removed the "VIEW UNREAD MESSAGES" option in outlook 2010 that has existed since outlook 2000 and 2003.  However, this feature can easily be manually added by following the steps below:
Step 1. On the toolbar in Outlook 2010, click the "View" tab.
Step 2. On the view tab, click view settings.
Step 3. On the pop-up dialog box click "Filter".
Step 4. Check the checkbox with the label "ONLY ITEMS THAT ARE".
Step 5. From the drop-down list, click on "Unread".
Step 6. Click "OK" to save changes and exit the preceding dialog box.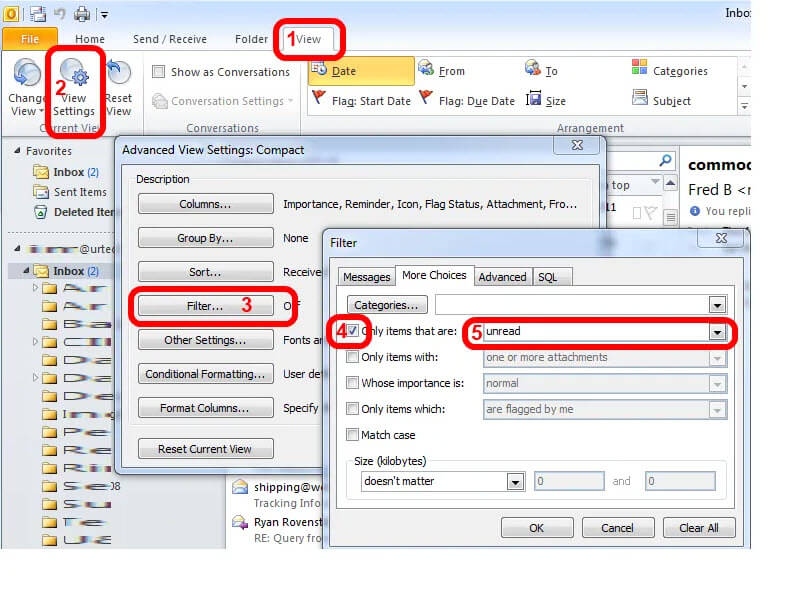 Conclusion
Outlook has continued to evolve and while some features were thought best to be removed, others were thought best to be maintained. For reasons known only to the developers of Outlook, migration of Outlook unread folder to the search folder was thought best. This feature however can be added by following the instructions above. If you can't access your Outlook unread folder, you can also try the above-mentioned steps to retrieve them back: restore through search folder or use iMyFone ScanOutlook.