"I need to open this corrupt PST file. Wasn't able to find any successful fixes on the internet but read that scanpst.exe could help, except I don't have it on my computer running Windows 11?"
Outlook stores a file type called PST. These contain a lot of email data and if one of your PST files corrupt, you might not be able to access your emails. Fortunately, Outlook has a tool specifically for repairing PST files: scanpst.exe.
1
Can I Download scanpst.exe?
No - you are not able to download scanpst.exe as a standalone tool. This is an additional tool that comes with Microsoft Office. So, in order to download it, you have to download and install a full version of Office on your computer.
Without Microsoft Office, you cannot access scanpst.exe at all.
Where to Find scanpst
After installing the Microsoft Office software package on your computer, where do you have to go to find it? It's actually not a difficult tool to find, just take a look at the folder where you installed Outlook and you'll also find scanpst.exe.
1. Open the Microsoft Outlook program.

2. Search "Task Manager" in the Windows search bar and open this utility.

3. Click the "Processes" tab and locate "Microsoft Outlook" on this list.

4. Right-click on Microsoft Outlook and click the "Open file location" option.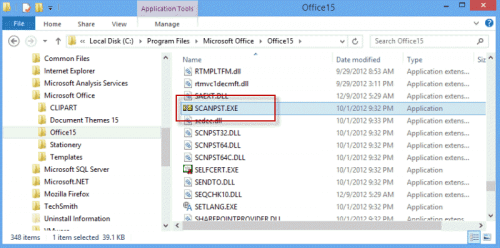 The folder window will pop up and the Outlook installation folder will appear. From here, finding the scanpst download is easy!
Cons of Using scanpst
For users with a full version of Office, it's quick and easy to locate and use scanpst. However, there are a few drawbacks which need to be taken into consideration.
If the corruption is too complicated then scanpst might wipe the file altogether

PST files that have encryption can be difficult for scanpst to repair

Imported PST files may not be repairable by using scanpst

Scanpst is not capable of repairing PST files that exceed 2GB

Users must have downloaded Microsoft Office to access the tool



Clearly, there are a handful of situations where using a scanpst download to resolve PST errors won't be ideal. The most common problem that users face is having a PST file that is too large to be repaired with this tool. However, if you can't fix your PST with scanpst, you should consider an alternative solution instead.
2
Best Alternative for scanpst
Our recommendation is that instead of going through the hassle to download scanpst.exe for repairing your PST file, you take the easier route and use iMyFone ScanOutlook. With this tool, you can repair all PST files and preview the data inside of them before recovery, but that's not all!
This is much more than just a PST repair tool, as you can see. Being able to selectively restore data from a PST file and repair multiple files at once are just two of the benefits you'll reap by using ScanOutlook. Here's how to use this PST repair tool:
Step 1. Download ScanOutlook to your PC and install it accordingly.
Step 2. Launch iMyFone ScanOutlook. And select the file for repair.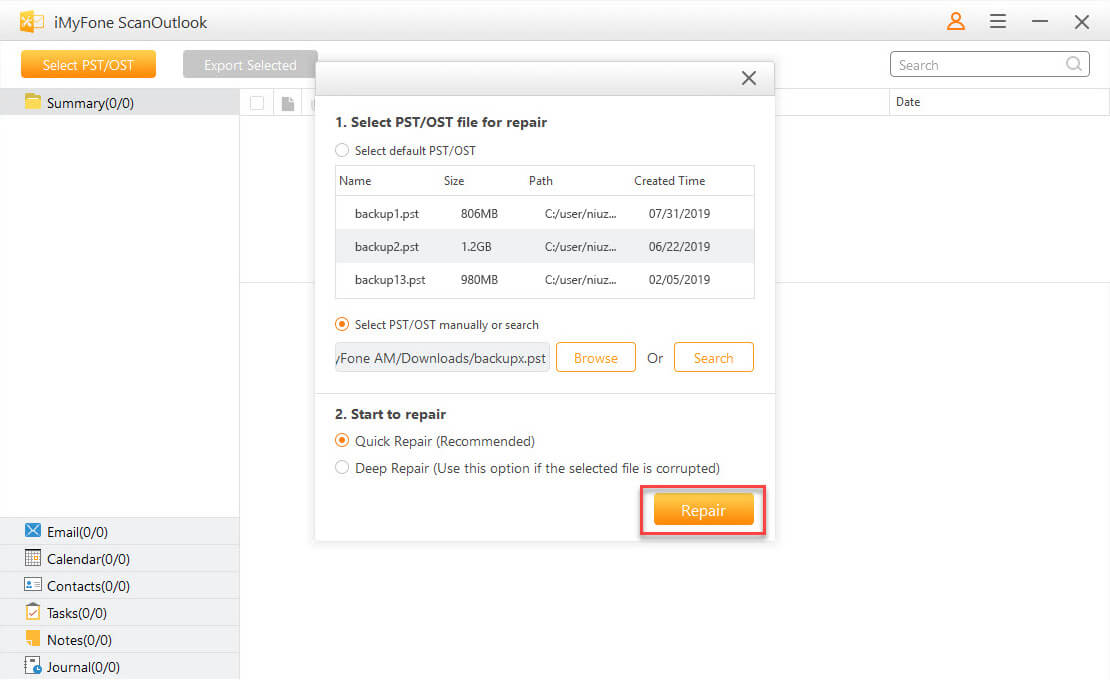 Step 3. Once the repair process is complete you'll be shown a detailed breakdown of the email data that is stored in the PST file. You can preview the data before restoring it.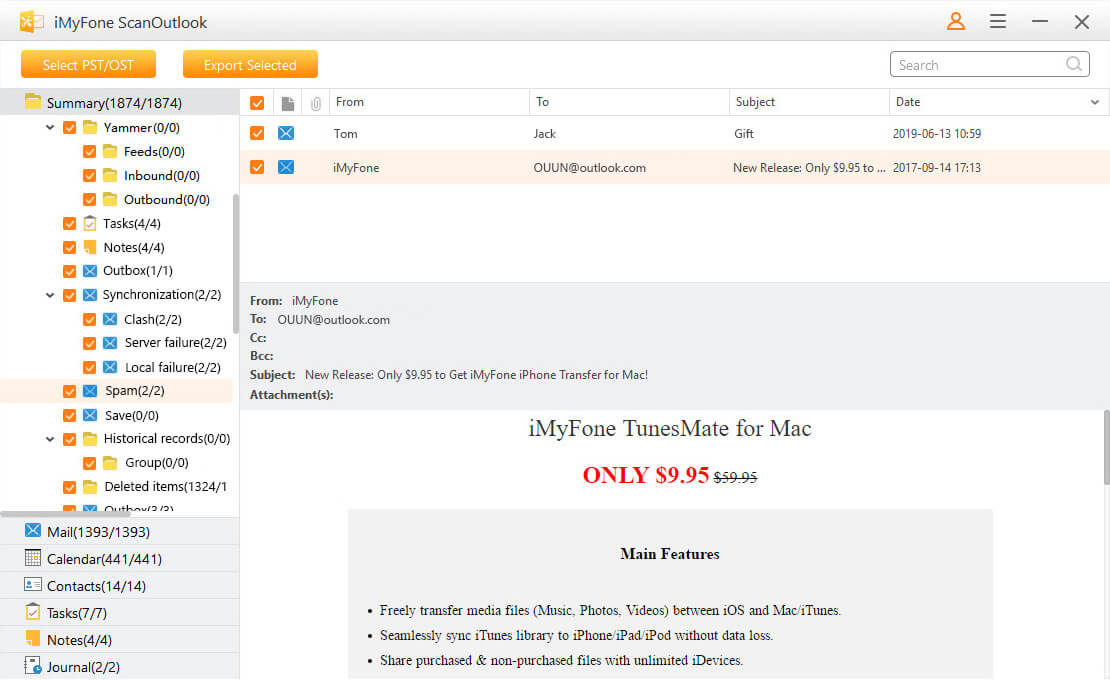 Step 4. Finally, after you select the data you want to restore, click on "Export" and choose a save location.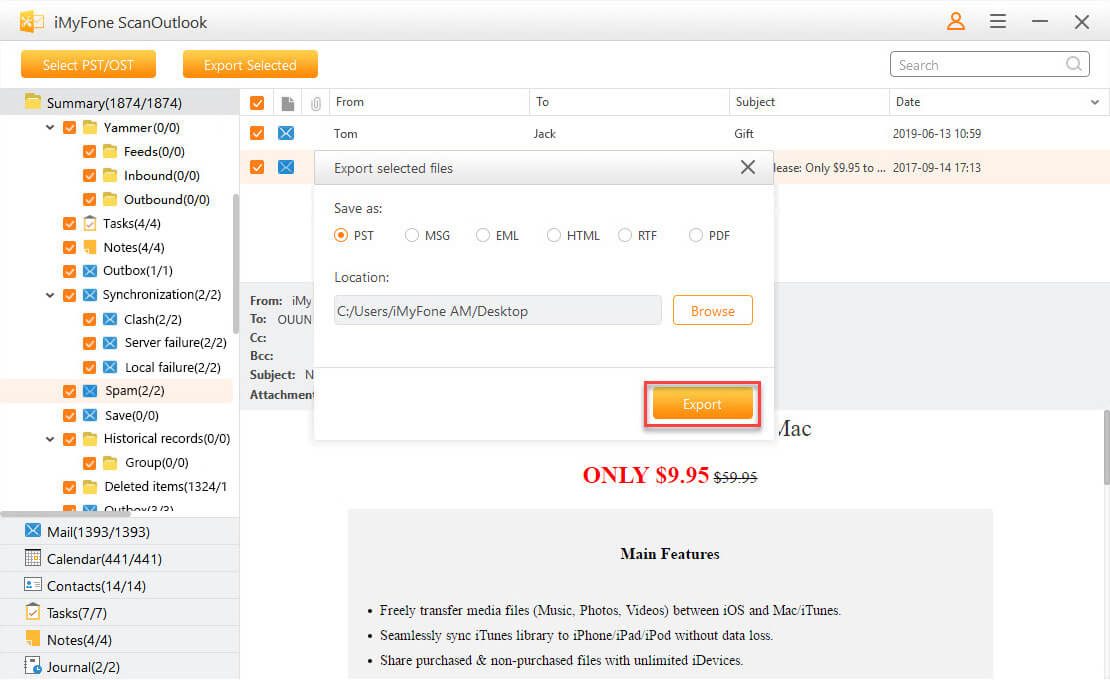 This will restore the data from your PST file into a new repaired PST file that Outlook will allow you to import without errors occurring.
In Conclusion
PST files are great because they let you access your emails without having an internet connection. Even if you aren't able to send or receive new emails, that can be incredibly helpful if you're working on-the-go.
If you don't already have Outlook's recovery tool installed then instead of trying to find a scanpst download, use iMyFone ScanOutlook. As a superior PST repair tool, you can selectively recover data and create a new errorless PST file in minutes. ScanOutlook is our recommendation and we highly suggest checking it out!